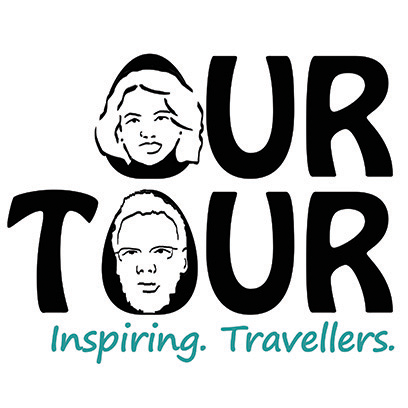 We've been on the road now for 179 days, and have stayed in 122 different places in five countries. Hardly any kind of record; in fact nothing, not even worth mentioning, when we read the blogs of tens of travellers, who have crossed continents, some using nothing but a bike. Everywhere we have been, many tourists have been there before. In some cases, millions of people have stood in the same spot, gazing up at the building or out at the landscape.
So what's the point? It's all been done before. Why didn't we just stay at home and read Lonely Planet books? We'd have learned just as much about the countries and people, wouldn't we?
While musing about this a few weeks ago, and feeling depressed, something occurred to me. Travelling, for me at least (and for Ju too I'm sure) is a deeply personal thing. Just because a million other people have stared up at the Sagrada Familia, none of them were me. None of them could explain the feeling of wonder and joy of seeing the extraordinary genius of the internal structure, in the same way I cannot explain it to you. Just because thousands of camper vans travel across the mountains and deserts of Morocco, I could never have understood from them the social cohesion and wealth of contentment of a people who effectively live under a dictatorship, most of them in economic poverty by UK standards.
The question of whether someone is a tourist or a traveller seems to crop up from time to time in motorhoming circles, as I'm sure it does in the backpacker world and other forms of travel. The distinction seems to be whether you learn nothing from your travels (tourism) or take the effort to learn as much as possible as you can about where you are, and the people who live around you (traveller). By this definition, I know very few tourists. Nigh on everyone learns something; Three days in New York City is easily enough to infuse you with the pace and vibrancy of the place, even though you'd never get to know the whole city in a lifetime. A Ryan Air flight into Marrakech for a couple of days by someone who's never been to an Islamic country (like us up until a few weeks back) will open your eyes to a different world.
So what are we: tourists of travellers? Let's look at it from the eyes of the locals. We're currently parked next to a garage in France with a stricken motorhome; the clutch and maybe the gearbox is kaput. We've used our best French to chat with the garage man, of course sticking to the subject of our bust van as he's clearly a busy man. Does he care whether we're travellers or tourists? I doubt it; we show him our heartfelt thanks for helping us, pay him what's due and do our best to use his language.
So maybe the whole question is a moot point; something which the privileged wanderer like us gets to agonise over when in reality no-one cares? Answers or thoughts on a postcard, or as we have no permanent address, use the comments box below.
Jason