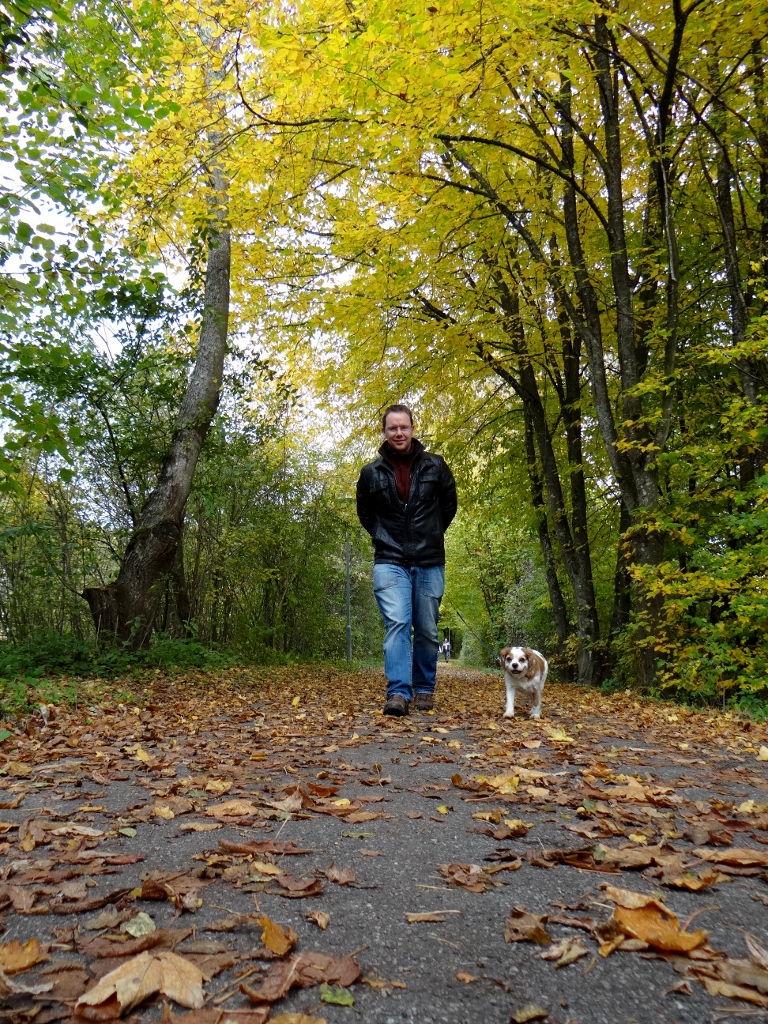 Dave the motorhome is parked up in a great, free Stellplatz in the town of Tuttlingen (N47.98504 E8.81261). It's right next to the river (the young Danube which is formed a bit further west from here) with some great footpaths along it and it's also only a short walk into the town.
We slept so well last night. We were both shattered from our non-stop Stuttgart experience with Marc and Jacqui – it was a good job we moved on, I don't think either of us would have managed another late night, early start and packed day of sightseeing – we're out of practice! The castle car park was silent, no wolves – or at least non that we heard. A good 12 hours of sleep got us both fighting fit again, and we were surprised at how many cars, buses and motorhomes were in the car park this morning when we opened that curtains around 10am. So we had a little read up about the place, you can too here. It's not just any old castle, it was the family castle of the Prussian Royal family.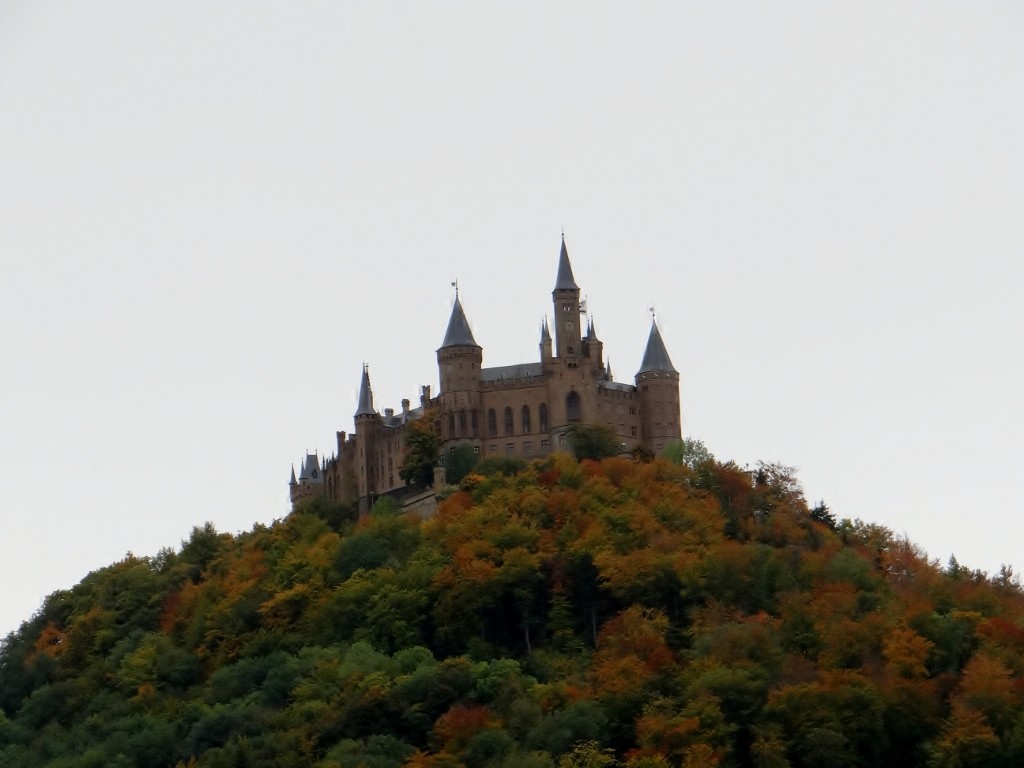 If like me you thought Prussia was old Russia and a few other bits of countries (I know I should have paid more attention in history) it wasn't. Prussia was mainly Germany, Poland and a few other bits, more strangely it only ceased to exist officially in the 1940s, so it's still modern history – I think!  A map of the castle showed that a large part of it was made up of two churches, one protestant and one catholic – we have no idea why a castle would have two religions, perhaps we should have paid to go in after all! But time is marching on and the temperature is dropping, so we need to head south if we're to get over the alps in  snowchain and winter tyreless Dave.
Germany is criss-crossed with many 'scenic roads' non of which are actually roads, but made up of several roads – today we followed part of the Schwabische Albstrasse – the Schwabish Alp Route. Having done some of the Germany Alp Route it was only fair. The winding roads took us along mile after mile of beautiful countryside, made all the better by the display of autumn colours which is now reaching it's height here. Brilliant reds and oranges contrasted with deep green evergreens and a lush bright green grass. It was well worth the extra few miles that we had to drive to skip the main road route.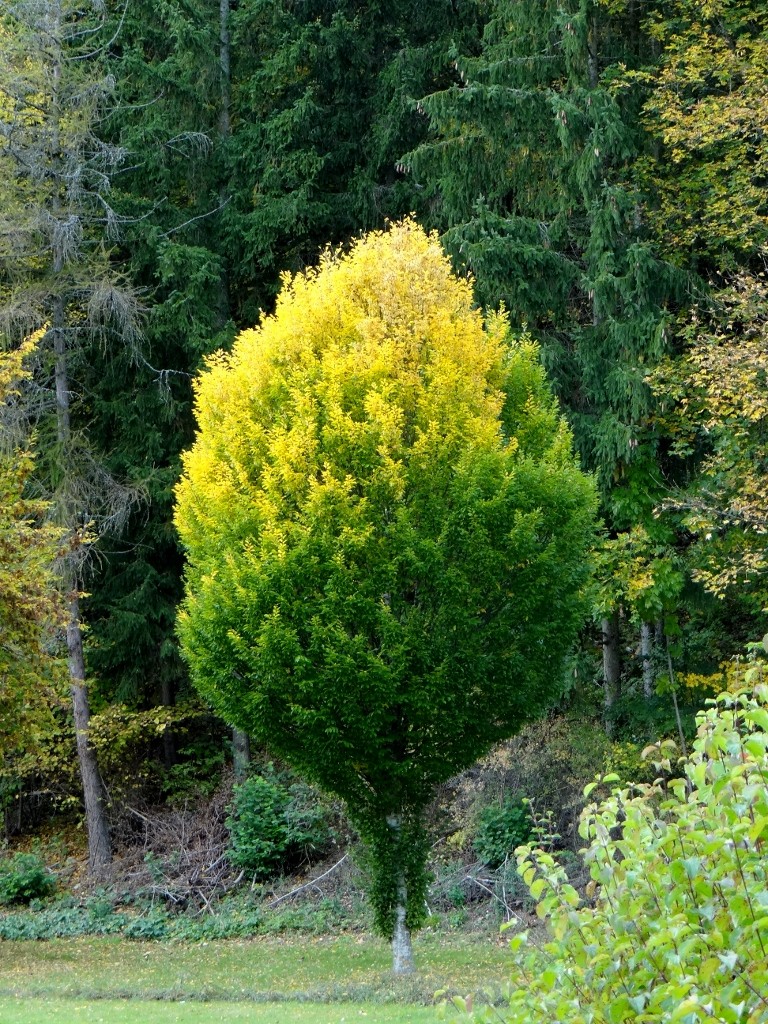 The route brought us to Tuttlingen where we found a great Stellplatz just across the river from the main town. A quick chat with our English neighbours Sue and Bob pointed out a great walk along the Danube, so after a spot of lunch we headed off on a autumn stroll for a couple of hours.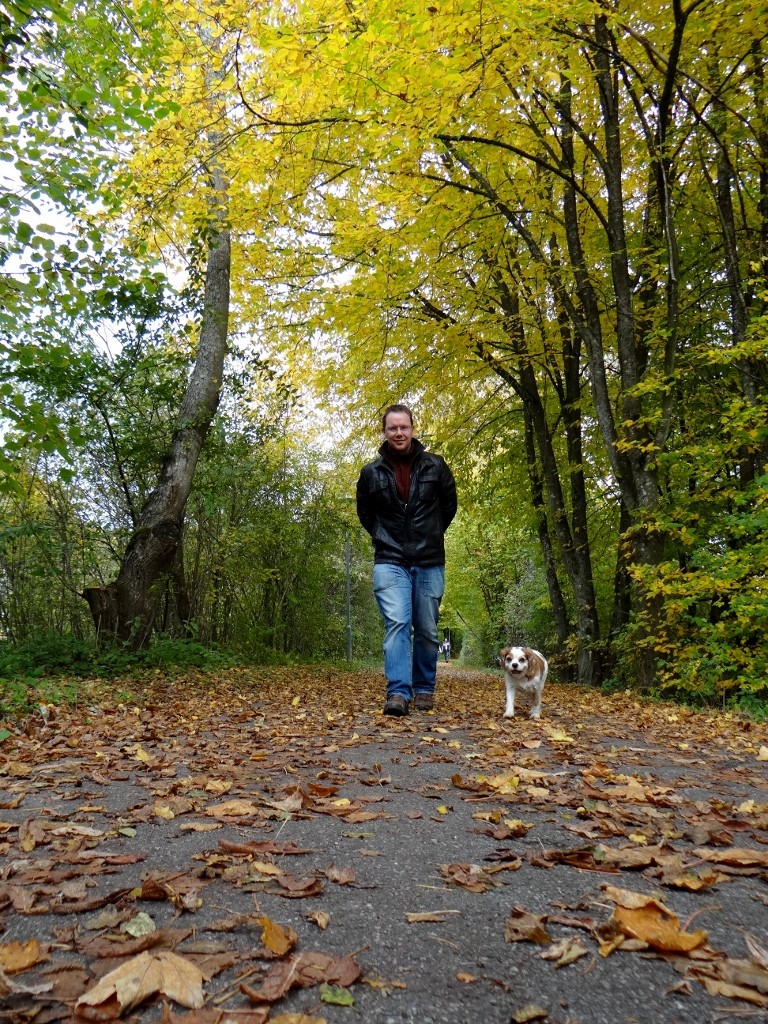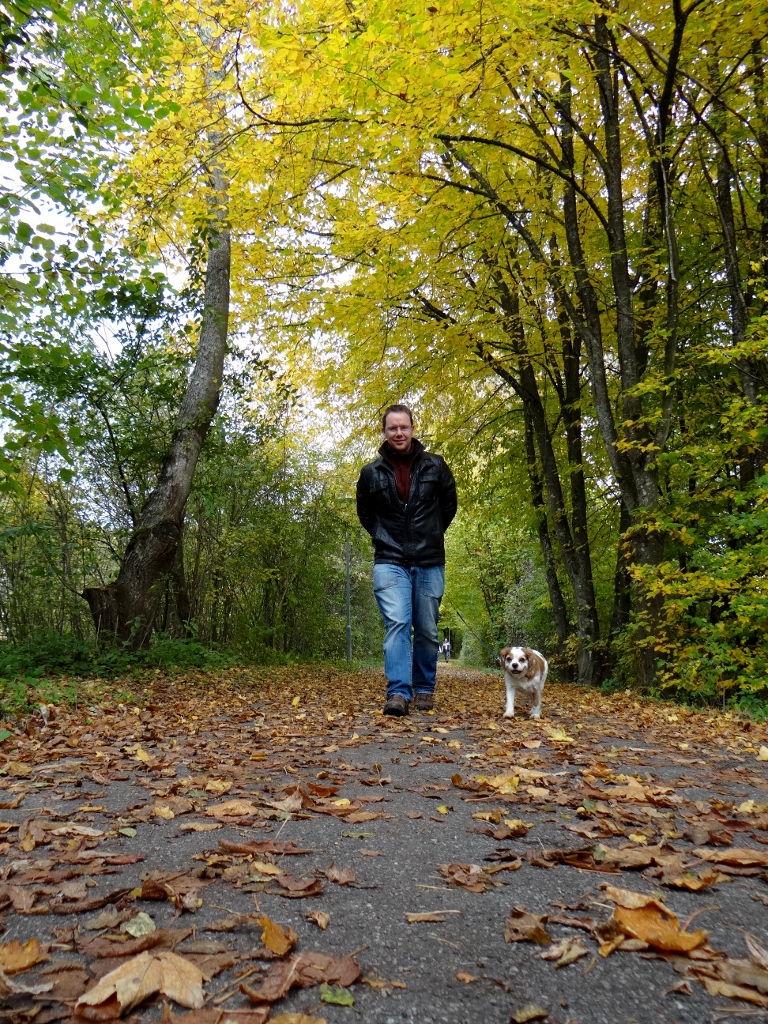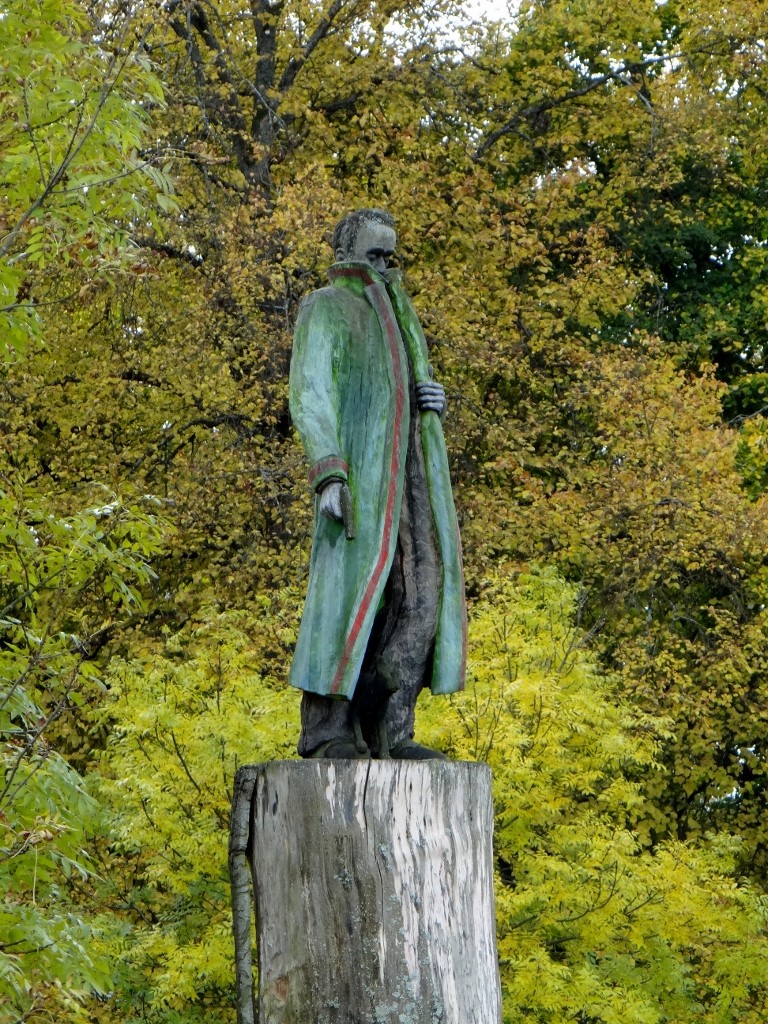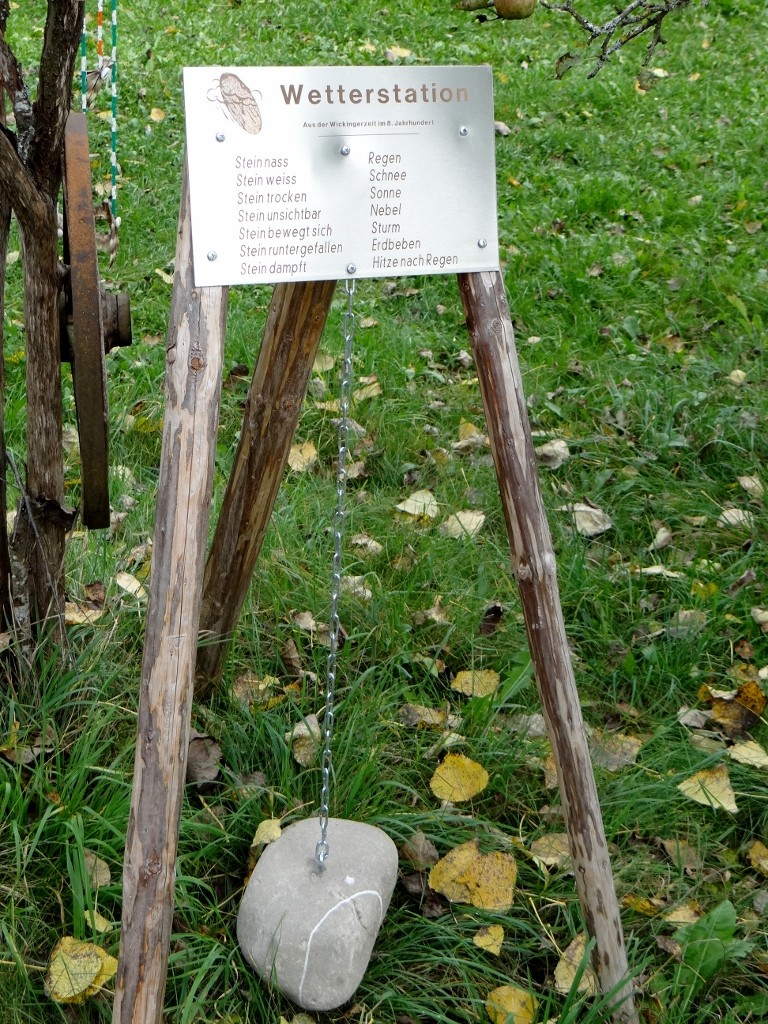 Heading back towards Dave we nipped into the town which of course was closed as it's Sunday (I really like that about our European neighbours, Sunday is still special here). A couple of cafes were open so I had a nutella ice cream which I was just finishing when Jay found a stand on see-saw – it's not easy taking snaps, eating ice cream and holding on for dear life, believe me!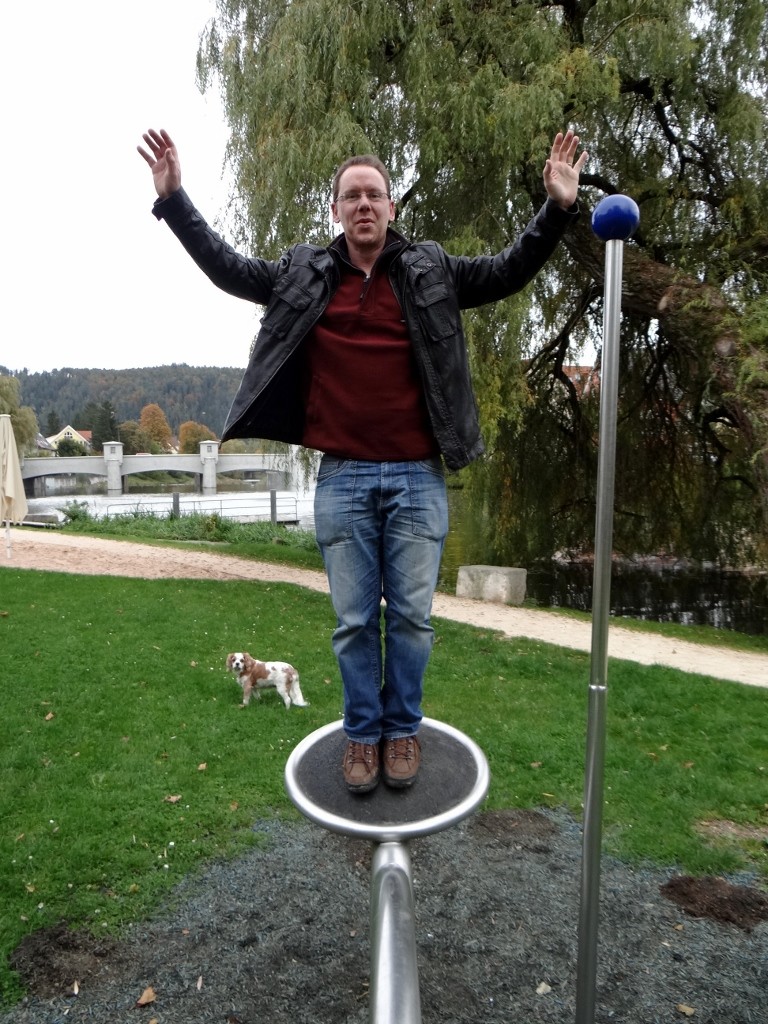 We're back in Dave now and the sun has gone down so it's getting chilly. Sue and Bob are coming over in a bit with a bottle of wine – we may have to stop here two nights, but then that wouldn't be a bad thing!
Ju x