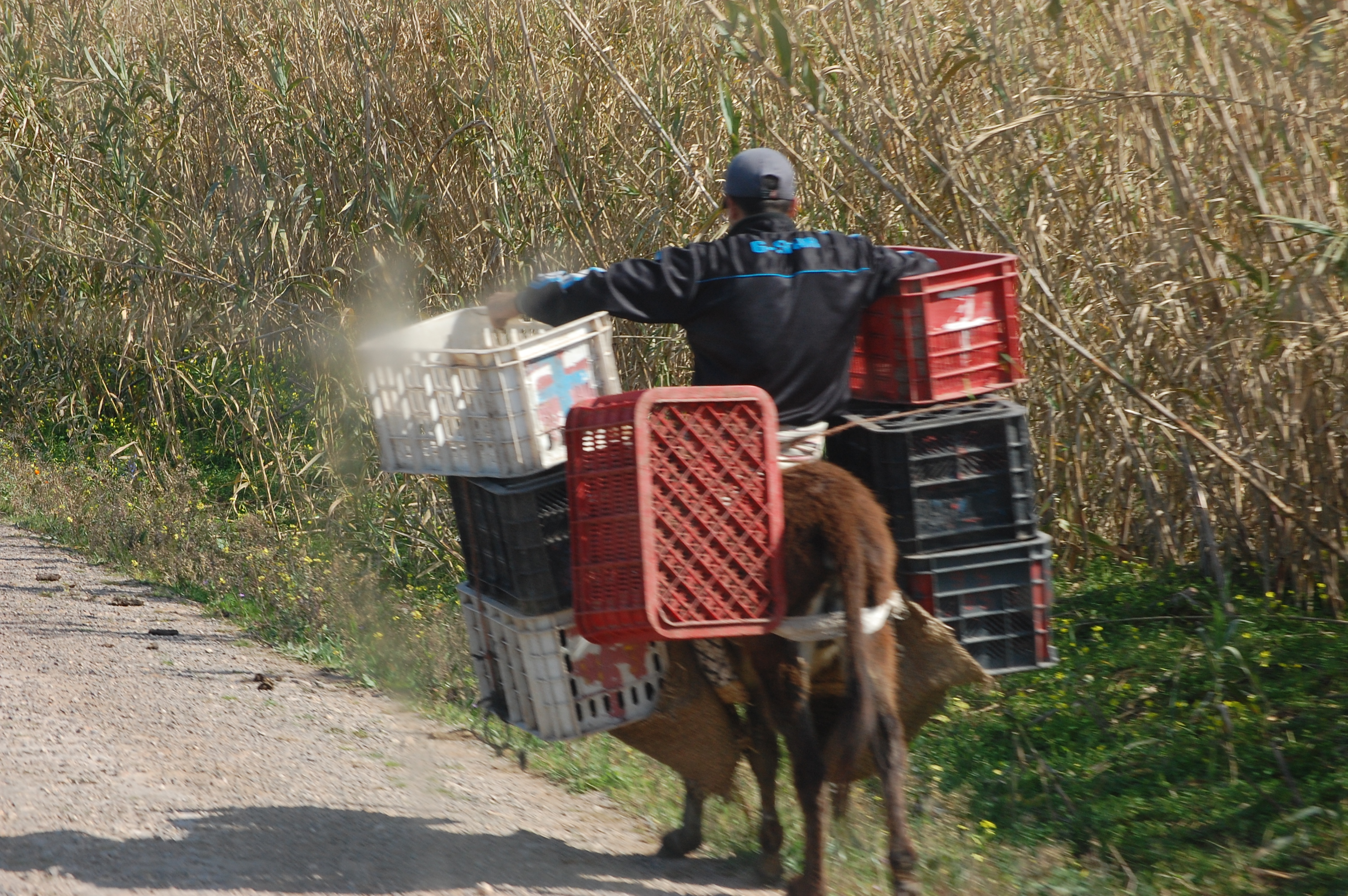 We're here: N34.25692 W6.56787. Weather – sunny
I'm writing this today as J is having a very well deserved cold beer in the sunshine.
This morning we kept our curtains shut until the last possible moment to keep away the food sellers – luckily they were all over the other side of the car park, complete with donkey carrying food stuff, deep in conversation with a potential buyer when we finally prepared for the off.
Today was a big driving day to get us quite a way up North – this country is a lot bigger than it looks on a map! We'd heard from so many people that Casablanca and Rabat are quite industrial and European, so we opted not to stop at either of them. Personally I want to remember mad, mad Morocco the way it has been with donkeys, camels, teleboutiques, people dressed in djellabas, old walled medinas, dark bustling souks. Just driving around the edge of Rabat with advertising boards promoting diamond necklaces and a McDonalds/Pizza Hut/Supermarket industrial estate made me realise we'd done the right thing.
We took the toll road most of the way here, which was the best tarmac we've been on in a long time. The charges came to 102dh (about £8.50, a bragin in our eyes, and Dave's suspension). Even on the toll road you still see people with donkeys wandering along the other side of the fence, sheep grazing on the verge and at one point we passed four motorway maintenance men cutting the bushes in the central reservation – with hand shears!
We're now in a campsite at Kenitra and have ventured out into the town only to find it full of broken electronics, second hand microwaves and kettles, bags of wool (fresh off a sheep) and very dirty streets. As Charlie's stomach is now finely atuned to the freshist of fish, we had to fight to keep him away from the chicken bones and mouldy oranges scattered about, and for a country that doesn't drink there was an awful lot of broken glass bottles on the pavements. I could be doing this place a huge disservice, but we're both tried and didn't feel like looking any further to hunt out any hidden gem that might be here. Tnight we're chilling out in Dave and planning our final days in Morocco as well as adding to our shopping list for Morrisons in Gibraltar – if you'd been out of the country for over four months, what would you buy?
Ju x