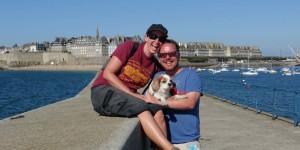 I have finally got around to sorting out the photo books of our tour (ordered from Lidl of course!). It was only when I clicked order that I realised we've been back in the UK just a couple of days short of five months!
These first few months have been difficult, the pull of the road is strong and if we weren't so low on funds it would have been so easy to turn around and head off again. We've now got a few quid in the bank, so what is stopping us from going again? Trust me, when the alarm goes off on and you are woken into a dark, windy and rainy morning the thought of jumping into Dave and leaving it all behind is so tempting. But we have a bigger picture to think about. We met some amazing people while we travelled and many of them were able to travel at our age because they had life goals. We'd mainly wandered through life seeing what it brought; only when we decided to travel did we start setting goals. It now makes total sense to set goals for our lives, after all pretty much everything else in life has some sort of plan or structure around it.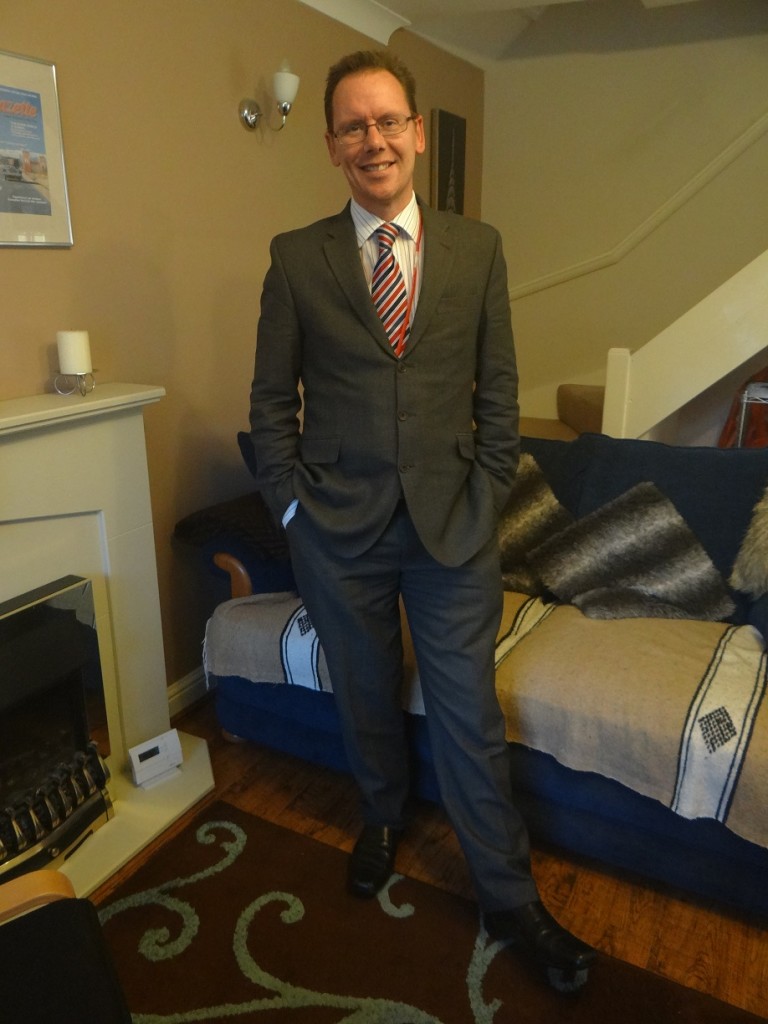 Our main overarching goal, which drives everything else, is to retire by 50, if not sooner. We have under nine years to get ourselves in a position where we don't have to work if we don't want to. We want to be free to travel again, but not have to worry about coming back to earn money. We could simply dream of a lottery win, or we can actually do something about it ourselves. We've opted for the latter.
We were planning to live on a narrowboat, it would be give us some of the sense of freedom that we got on the road, being able to slip the ropes and potter around the canals of the UK. But when Jay put the numbers into a spreadsheet, they simply didn't stack up. While a narrowboat would be cheaper to live on, it wouldn't rise in value like a house should, so in the long term it would end up costing us. We're now on the look out for a bricks and mortar home. We're also saving to invest in some properties to rent out – after all the bank is hardly giving us any interest on our savings.
We're on another sort of journey now, one to educate ourselves about all things financial. I don't know about you, but I tend to glaze over when someone mentions APR or pensions. But if we want to retire at 50 we need to make every penny we earn work for us. The photos won't be quite as beautiful and the posts not as frequent, but if you want to join us on our journey to financial freedom, you can at moneymuppet.co.uk.
If you have followed our blog you'll know that we have had an amazing two years. We met some fabulous people, saw some beautiful places and learned a lot about ourselves. One thing we did learn was that we want to feel that freedom again, but personally I won't feel it until we are financially secure. We met folks who lived from day to day, earning while they travelled, but that isn't for me. I want to know that if for some reason we can't work, we can still do what we want. And while nine years seems a long way off, it's an awful lot closer than 26 years, at which point I'll get £88.12 state pension a week to live off (I just worked it out here).
While we're talking about all things financial. We've had a few people get in touch, who are setting off on their own motorhome adventure, asking about costs. It reminded me that I never got around to publishing our total trip costs. I think that will be a fitting end to this blog, so when I get around to working it all out that will be the last OurTour post. However, we haven't vanished, and the blog will stay live – we might still add the odd bit of info too if it seems relevant – so please keep posting comments and getting in touch on email (julieandjason@ourtour.co.uk will still reach us), especially if you have your own blog so we can follow you!
Ju x