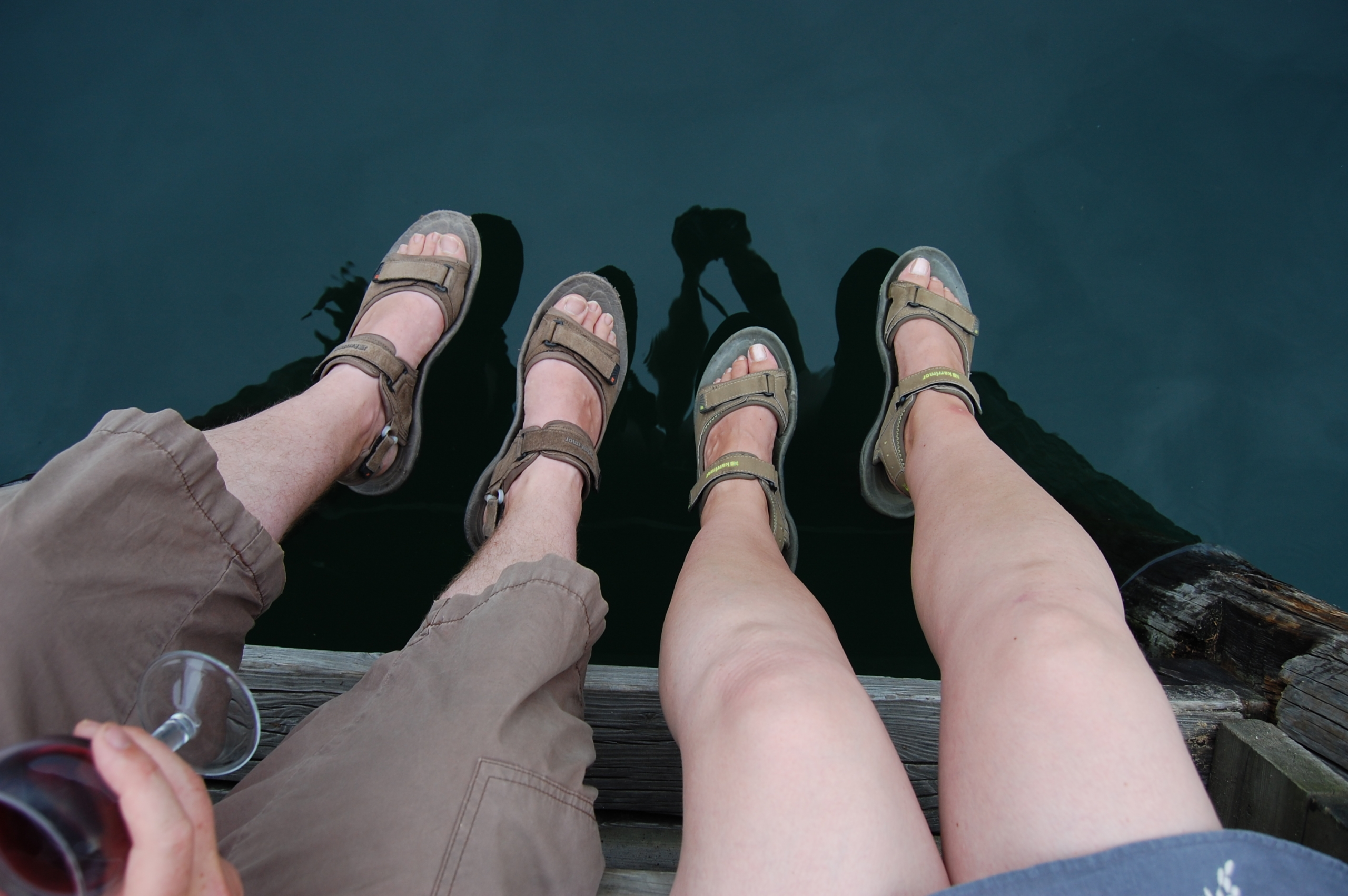 We're at the same spot as yesterday, an incredibly free sosta (aire) a hundred metres or so down the hill from the UNESCO protected site of Sacre Monte Di S. Francesco. We've been accompanied by a few Italian, British, Swiss and German motorhomes.
The weather is: it's cooled off, the cloud has rolled in, and we're thankful. Our fridge was struggling to keep its contents cool, leading to rampant cheesy smells wafting out whenever we ventured into it. The air (outside Dave) is heavy, expectant with rain, but none has come. This is probably a good thing; if a thunderstorm strikes I'm going to have to risk a lightening strike to go and see the view from above us on the mountain (OK, it's only a 350m hill, but it feels like a mountain when you're climbing the steps).
We had a late start today. 11am came and went before we left Dave. The church bells donging along behind us every 15 minutes reminded us what lazy so and sos we are. The heat had been too much to kip so we made the most of a cool morning lie in. As we exited Dave, a new Hymer arrives, being driven expertly on the awkward path in, and quickly reversed into place. It has a UK plate and Ju goes over for a chat. Turns out to be Pete and Judy, who'd responded to a motorhomefacts.com forum question I'd posted about free aires around here (thanks again Pete). Small world. We leave them to settle in and head off.
My mission for today was to make up for my lake dog flinging of yesterday by flinging myself into the lake today. My tiny swimming shorts were hidden beneath my long suffering and fast-fading brown shorts and we headed down the hill. The tourist information lady spoke great English and knew most of our questions before we asked them, giving us a map and showing us the walking routes and times (which we doubled; we are so slow these days). She wasn;t prepared to be asked where I could swim though: "there is a beach here, free" she says, pointing at a spot 2 or 300 metres away, "another here, no sand, rocks, again free", this time a km away and "this one here is private" somewhere miles away.
Off we tootle looking for the nearest spot, the sandy one. Down the main road surrounding the lake, even master map reader Ju is flummoxed. We can't find the path and against our better judgement join a party of French tourists being disgorged from a bus which has errantly pulled up on the main road, hazard warning lights flashing. With a few sideways glances coming our way, we walk down to the water's edge with them. No sand, no swimming spots to be seen. This ain't our spot; we left them popping corks while stood in the wet grass.
Caution to the wind time. We're not walking a km to try and find the 'official swimming spot' on a 7 square km lake. Soon enough we find a spot, the tiny shorts come out and I'm in the lake. Mid May, and the top metre or so of water is refreshing but comfortable; a dive below that confirms it's flippin' freezin' any lower down. Snorkel and mask donned, I have a look around below me. Big fish appear. Carp maybe? Whatever they are, they look like the kind of fish you see someone holding proudly on a photo. Hang on, what the hell is that? The end of a metre plus snake slithers along the bottom of the stone wall, about a metre under the water. Sea snake, nah, this is fresh water? Poisonous, speedy snake? Whoa, it could be for all I know. I watch it a bit more before losing my nerve and exiting the water, risking just a couple of fun 'running bombs' before getting dressed behind some trees, hiding from the impeccably dressed parading locals.
The rest of the day was taken up with wandering about the peninsula. The place has started to wake up, with mainly Italian tourists from the sounds of it. A few UK, American and French voices also make an appearance. The boats to the island are in full flow, with the captain-hatted drivers touting for business. A few sailing boats are out, and the water's taken on a silvery haze, reminding me of the fluid metal killing machine from the Terminator series of films.
Arriving back at Dave, Pete and Judy are chilling out. We had a chat with them and it's clear they're veteran motorhomers, coming back at the moment from a trip to Turkey (cheap and friendly) and Greece (not so cheap, and  abig surcharge has gone onto the ferry trips from Italy – not good news). They've done loads of wild camping and Pete points us to his database of wild camping spots in Greece; that'll come in handy for next year. They're moving back in the direction of Blighty for and head off in the afternoon. Once again, although we'd have loved to have chatted with them, this was probably a good thing as I'd have gotten beered up I'm sure.
Our evening was started with a jetty-end red wine tasting. I'd scouted the place out earlier, and spotted an end of jetty place being occupied by an Italian family, who had none of the British inhibition about breast feeding their cute little nipper as I sat there. The sun was dropping down over the lake, the wine was delicious (€3 a bottle local stuff, rather than our usual dirt cheap purchase), the view was picture postcard and we were happy bunnies. Life cannot get any better. Ju's now preparing to tackle the mystery that is a tin of Confit de Canard (duck preserved in fat) and I'm continuing to enjoy this delicious vino. Charlie's observing me; I think he's a new-found respect for me after I faced down the snake?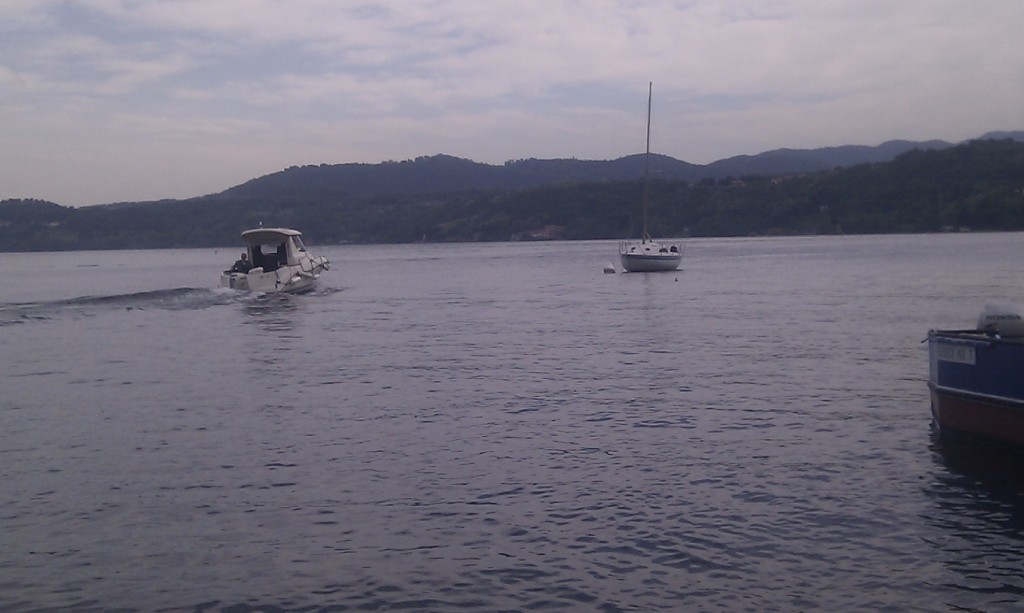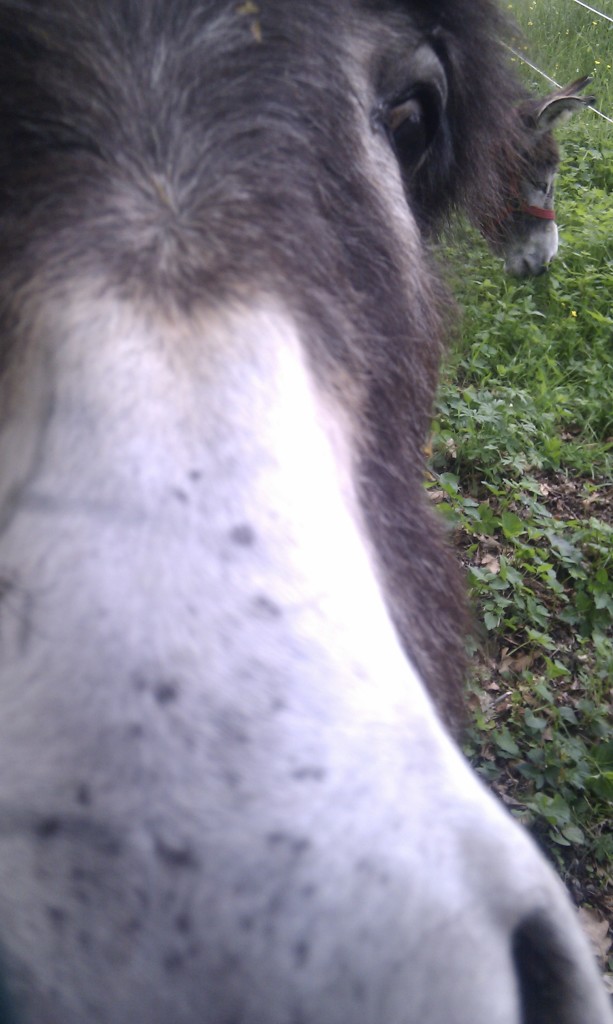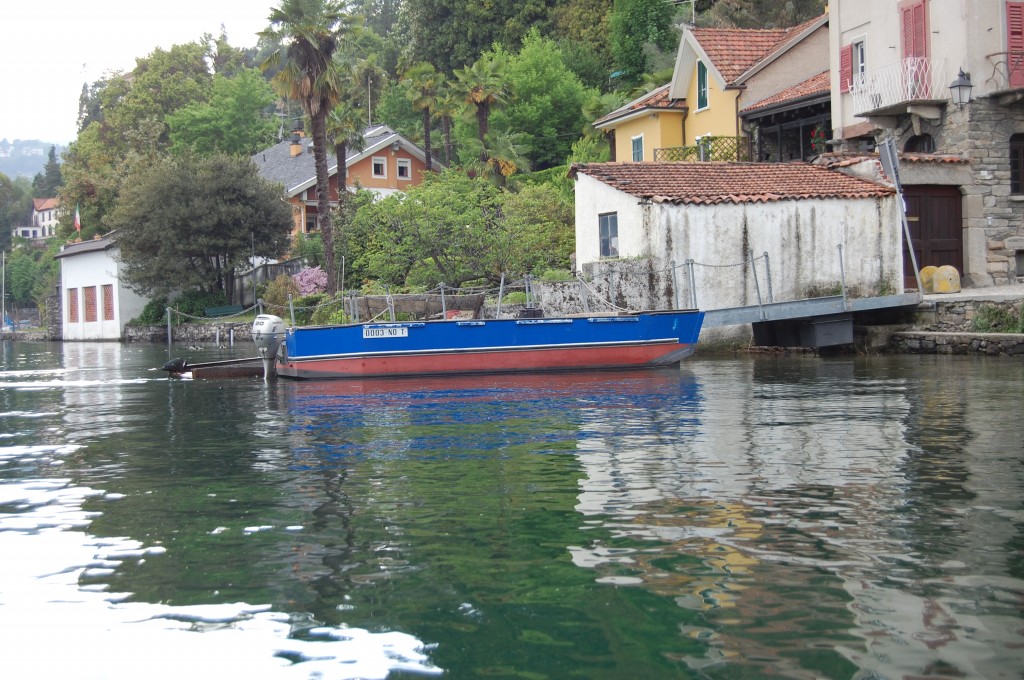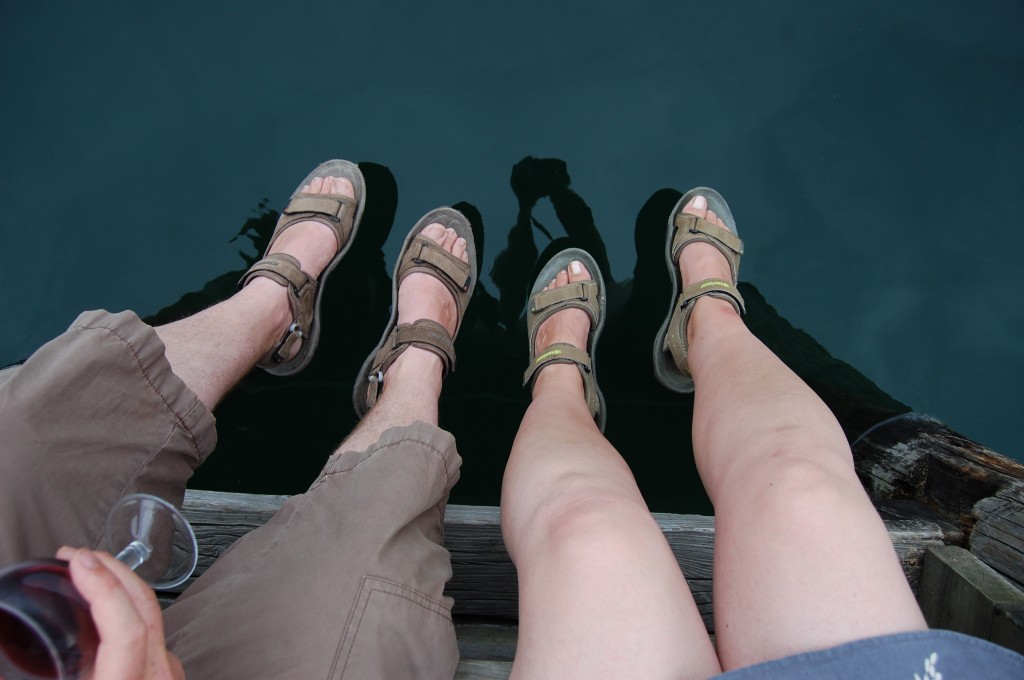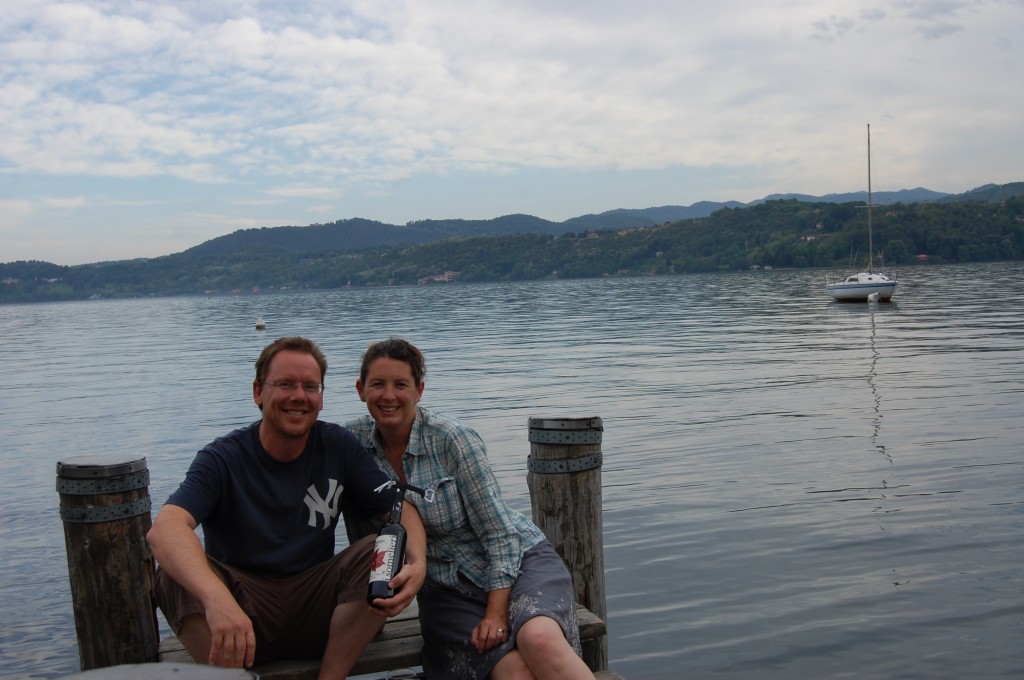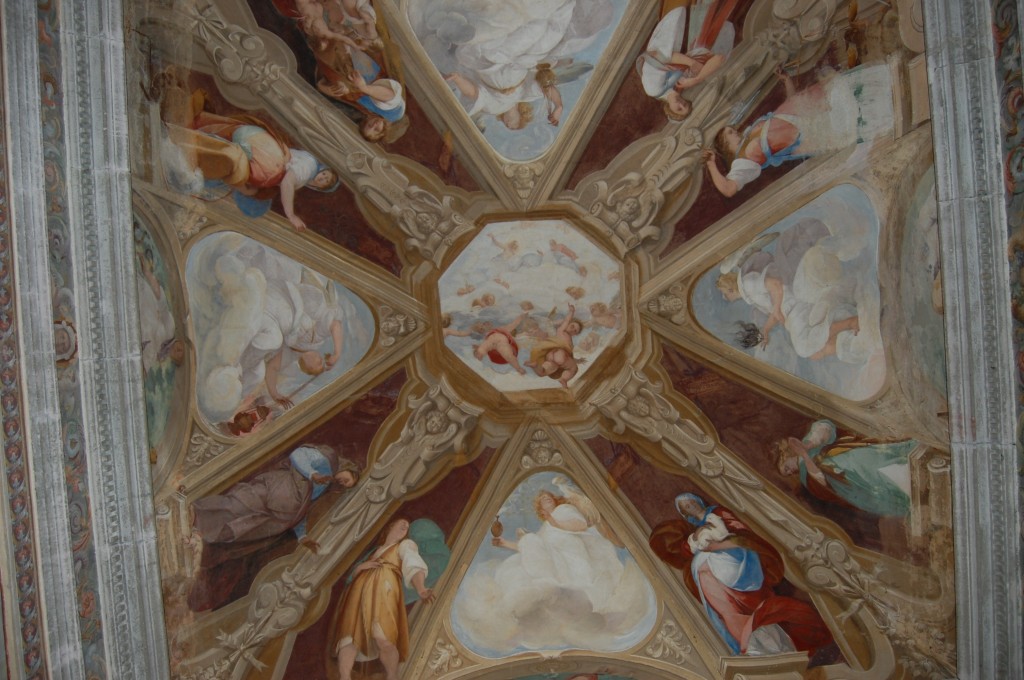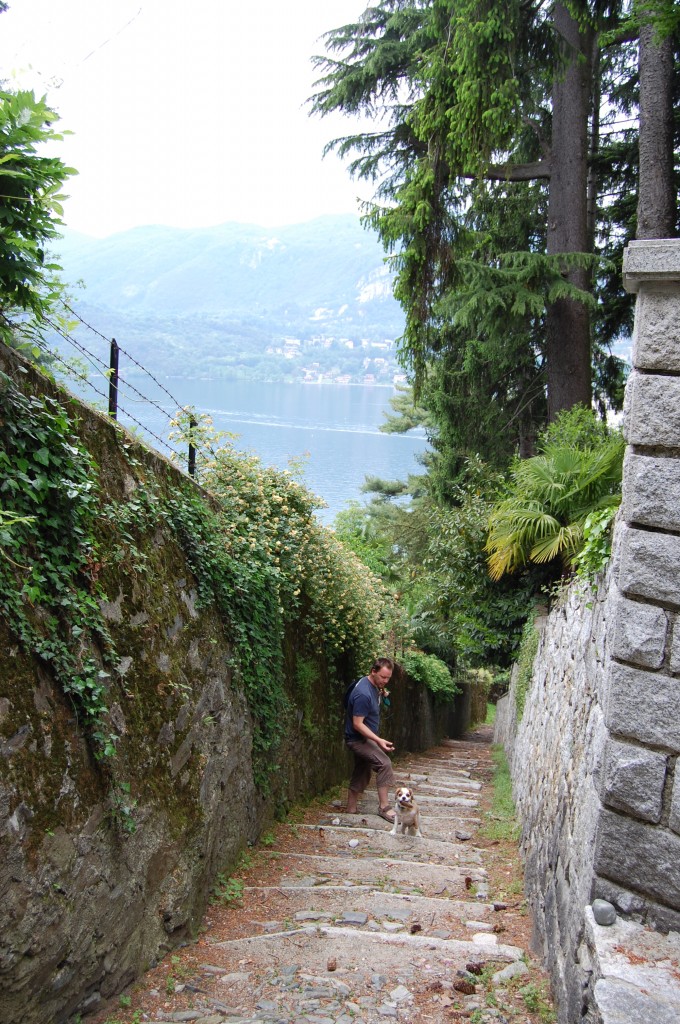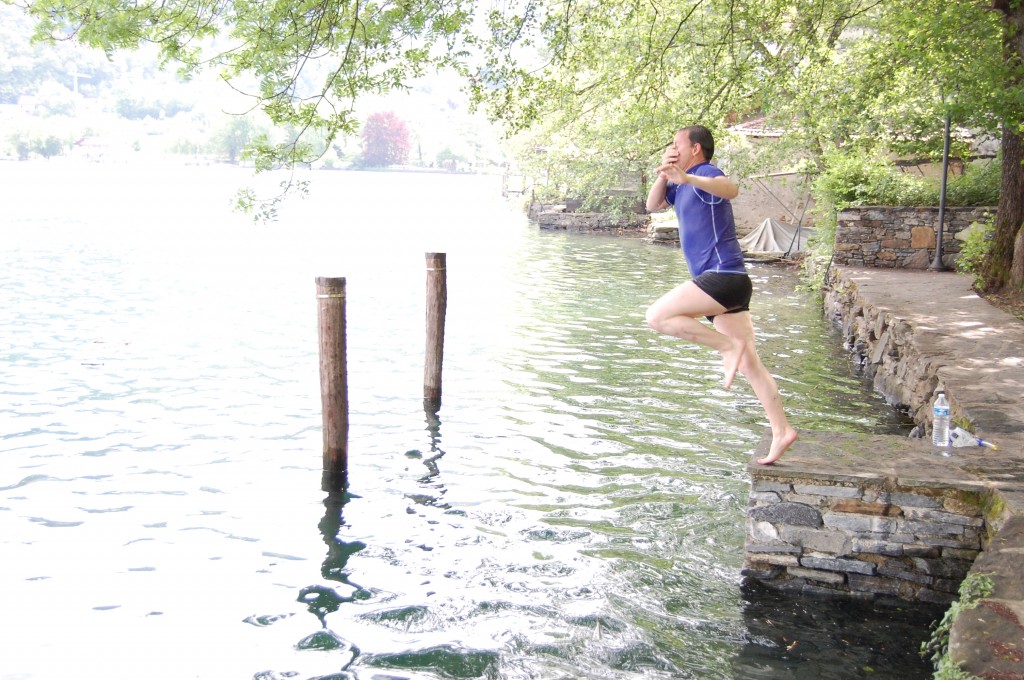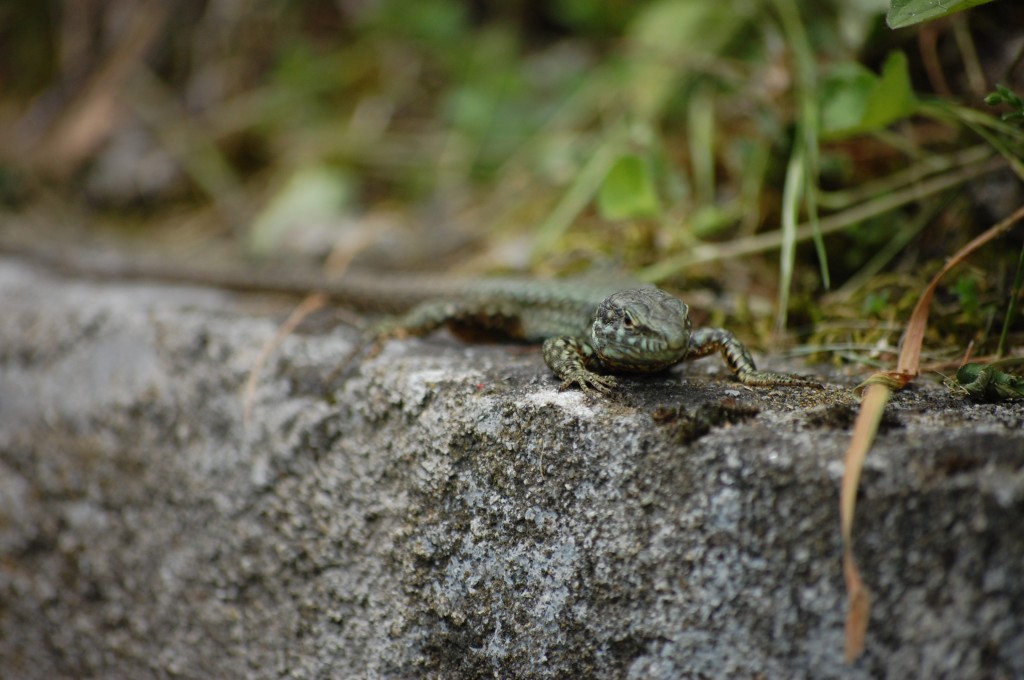 Cheers! Jay
P.S. Thanks for telling us yesterday's bird was a Jay, I should have know that one eh? :)