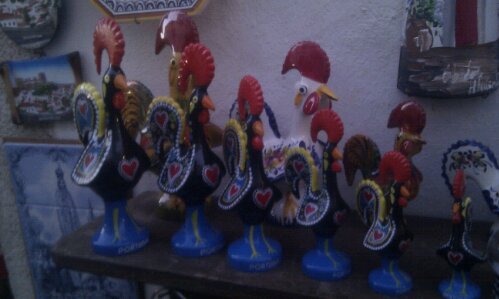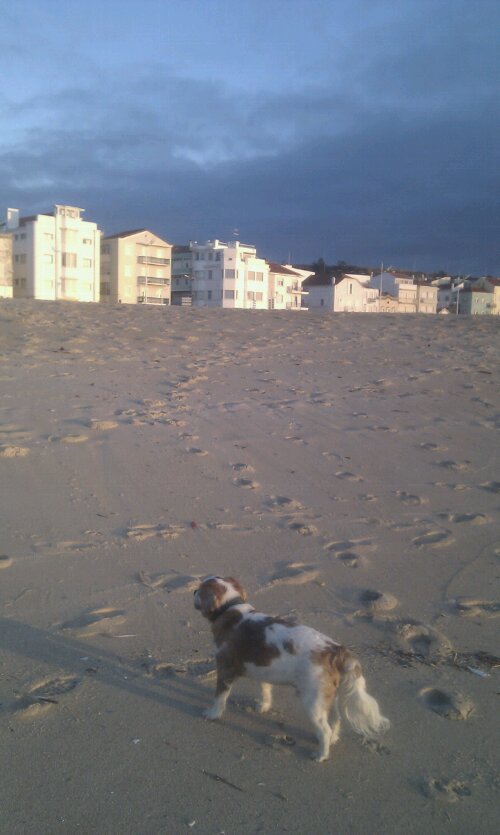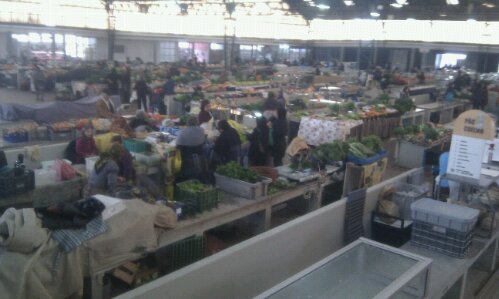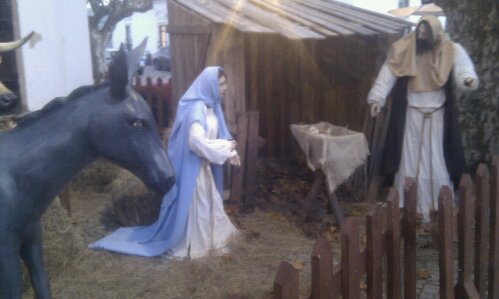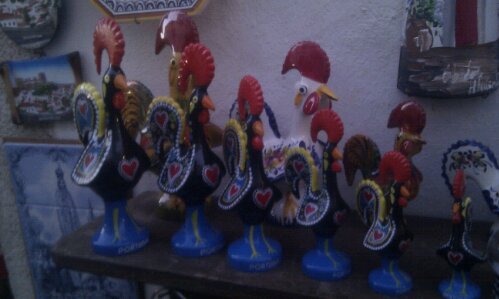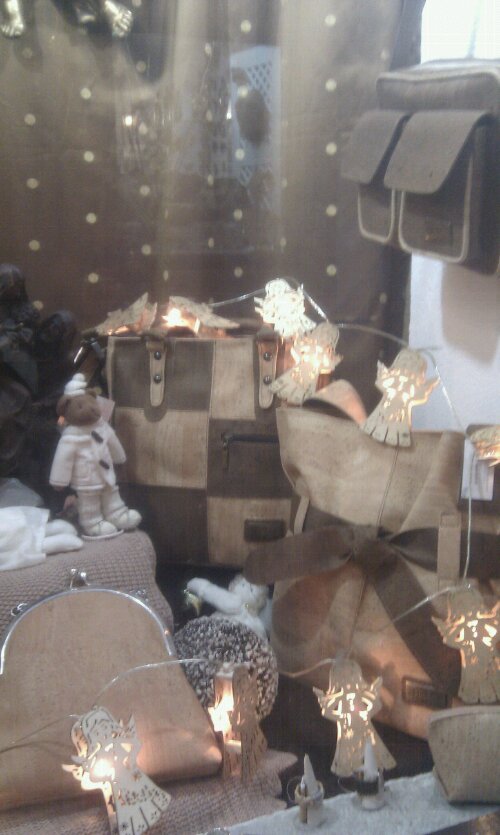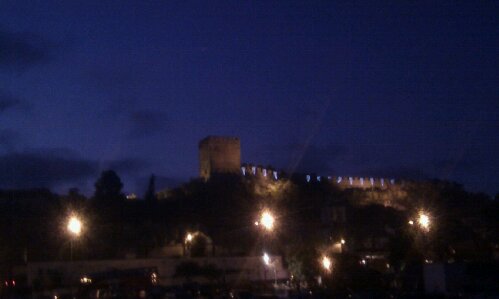 We're here – N39.35603 W9.15696
Weather – some sun and some cloud, but no rain!
J woke up this morning with no hangover, but instead with my stinking cold. He took Charlie for a walk on the beach first thing, then we both headed to the local market just behind where we'd parked. It was only when the market day parking frenzy kicked in did we notice that next to us was a big tarmaced car park (which even had a level underground) that no one used because you had to pay for it. Instead, like us, everyone parked on the rocky land next to it for free. We can only assume that the place gets so busy in summer that it pays for itself then.
Back at the market the man from the fish stall was chuckling to himself at the tourists taking photos of the fish drying in the sun – yes it was us. We wandered around inside taking pics of all the women dressed in the traditional costume (seems they dress like that all the time, not just when selling apartments – shawl, slightly sticking out skirt and patterned socks to the knee) buying their weekly fruit, veg and fish.
Once we'd finished annoying the locals we headed out of town towards Obidos, a famous walled city around here. We stopped off at a small bay called Sao Martinho de Porto where Charlie had a quick play on the beach with a local pooch, J practiced parallel parking Dave, and in the local chinese shop I picked up some black cord to use in our shell necklace making venture.
As we headed back onto the main road Dave's kitchen fell victim to the curse that is raised pedestrian crossings. They're not all raised and not always marked. In Dave if you happen to catch one at anything above walking pace, when the back wheels go over it everything in the kitchen jumps. Somethings even change shelves if you're going at a reasonable speed, which we were – twice. A quick check to make sure nothing has broken (thank goodness for plastic plates) and to pop stuff back and we were on our way again. Satnav was in fine form firstly trying to take us down the toll road, then a one way street, a proposed trip through the hospital grounds and finally down a long dirt track. We managed to reach Obidos by some miracle, but poor J didn't fancy any more driving – I don't blame him. As me taking to the wheel is even more tiring and nervewracking than driving himself, we opted to stay in Obidos.
We parked up in the Aire which is next to the aqueduct which used to supply water to the walled city. There were loads of cars and buses in the car park, so we went for a walk around the town. We headed up onto the ramparts (Charlie wasn't too impressed as he's not a fan of heights) and back down through the town which had a big Christmas festival on. The Disney musical had them flooding in from miles around and the town was awash with crocodiles of children high on sugar with painted faces, not to mention the obligatory tat shops – who knew that you could make a handbag from cork!
A quick snifter of the local sour cherry liquor in a chocolate cup that you eat and we were ready for afternoon naps in Dave. More practice on the Uke for J and another trip around town at dusk and we're both shattered, still fighting our colds. So, it'll be a quiet night tonight sorting out where we go tomorrow and what food we need for Christmas – supermarkets are closed on the 24th, so we'll need to shop soon as we're running low on biccies.
Ju x