Dave the motorhome's windscreen has a stunning view out of it, over the blue waters of the Ionian sea (N38.90964 E17.02658). To our left are pleasure boats in their berths waiting for the summer, to our right the breakwater wall of the harbour shelters more frequently used fishing boats.
Last night we danced a bit of a tango around the street trying to find the optimum position for Dave to brace himself against the wind and settled on a spot outside a pizzeria, its six foot high wall keeping the worst at bay. A large tree lining the other side of the road succumbed to the force of the wind, twisting and finally snapping in two. We turned Dave around to face into the wind. His aerodynamics may be limited, but it seemed to work. Despite the noise we both slept really well, knowing that in this position Dave could take a gust up to 100 kph and not lose vital parts, as he does sometimes reach that speed (on a downhill stretch!).
This morning Jay took Charlie for his morning walk on the beach as the wind had gone and calmness had returned. Guess what he found – his glasses! Blown off his face and swept away by the sea last night we'd both searched for them and given them up as lost or something to keep a look out for on a Greek beach. This morning they were sitting at the edge of the water line only looking ever so slightly more battered than when they went in. They have been relegated to 'spare pair' status, but it was amazing to get them back.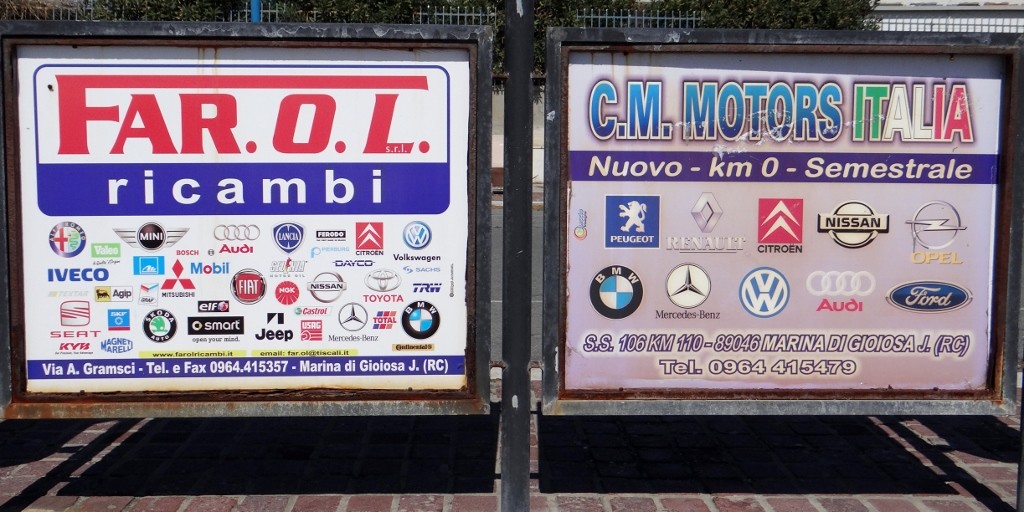 After reading on Facebook about all the snow in the UK and how office and schools were shut today, we went for a morning stroll in the sun along the sea front. The signs told us that the beach we were parked next to is a blue flag beach in what would be a lively holiday resort in the summer, pizzerias and gelaterias filling the waterside buildings. Today it was closed, and it wasn't even the usual afternoon 'locked o'clock'. Sat among houses and next to the train line was Cavallaro Tower which, along with several other towers, was used as a look out against pirates  – its only window looked inland, so we're not sure how good it was as a look out!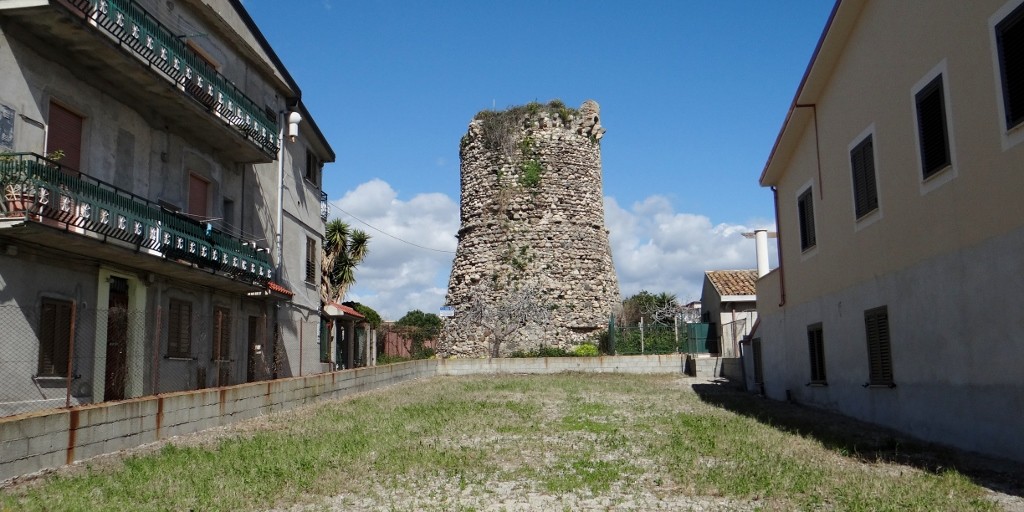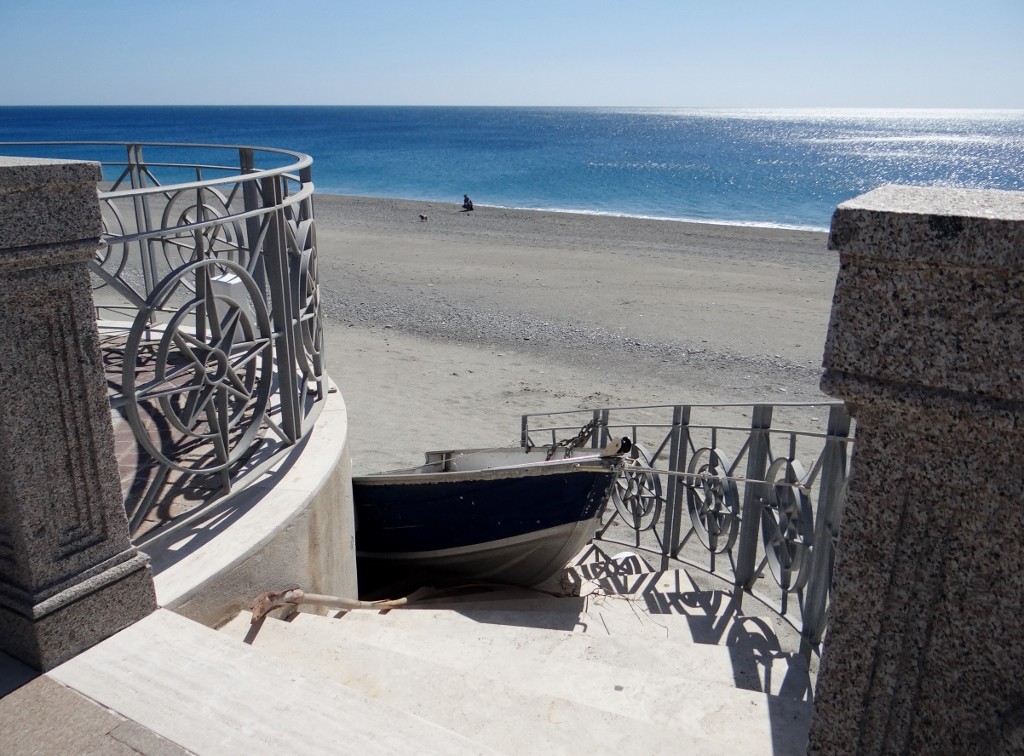 Back at Dave three men armed with a chainsaw were working on the fallen tree, the back of their Piaggio Ape was filled with logs and off they went, so we're not sure if it was their job or they spotted a free wood opportunity and grasped it.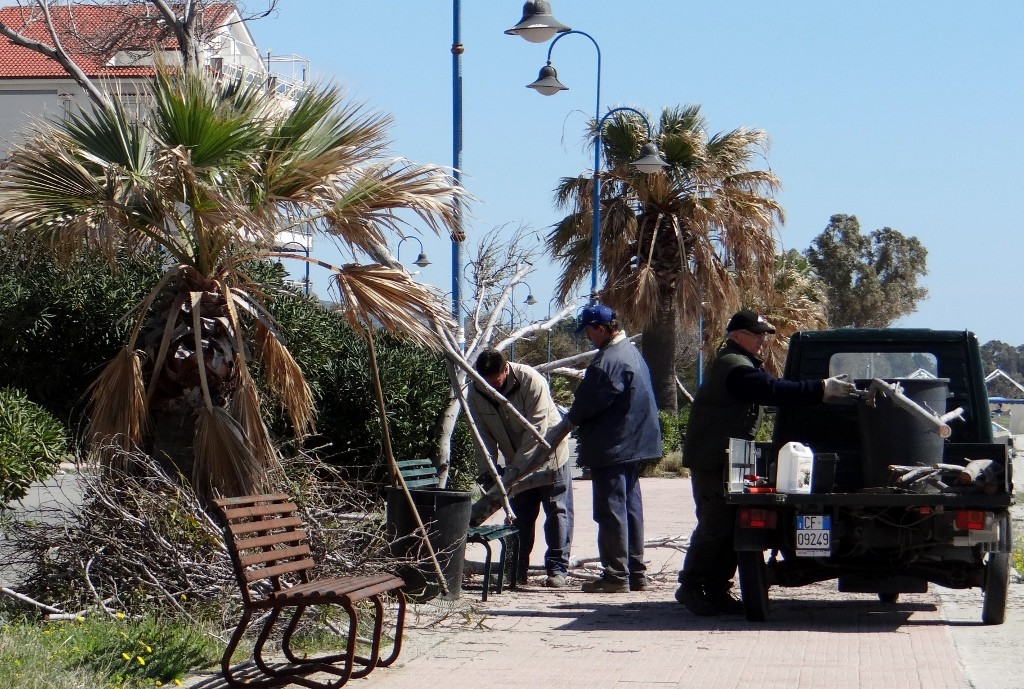 We decided to move on from Marina di Gioiosa Ionica, and made our way along the coast hoping to spot a wrecked ship that was in our German motorhome guidebook (as the instructions were obviously in German so we couldn't work out exactly where it was). We missed it, so trundled on until we spotted a nice block paved area with marble benches next to the beach. I laid out on a bench in the sunshine as Charlie and Jay played on the beach. Spying a water tap we grabbed a spot of lunch before filling Dave up – we love that about Italy, there are always loads of places to fill up with water for free.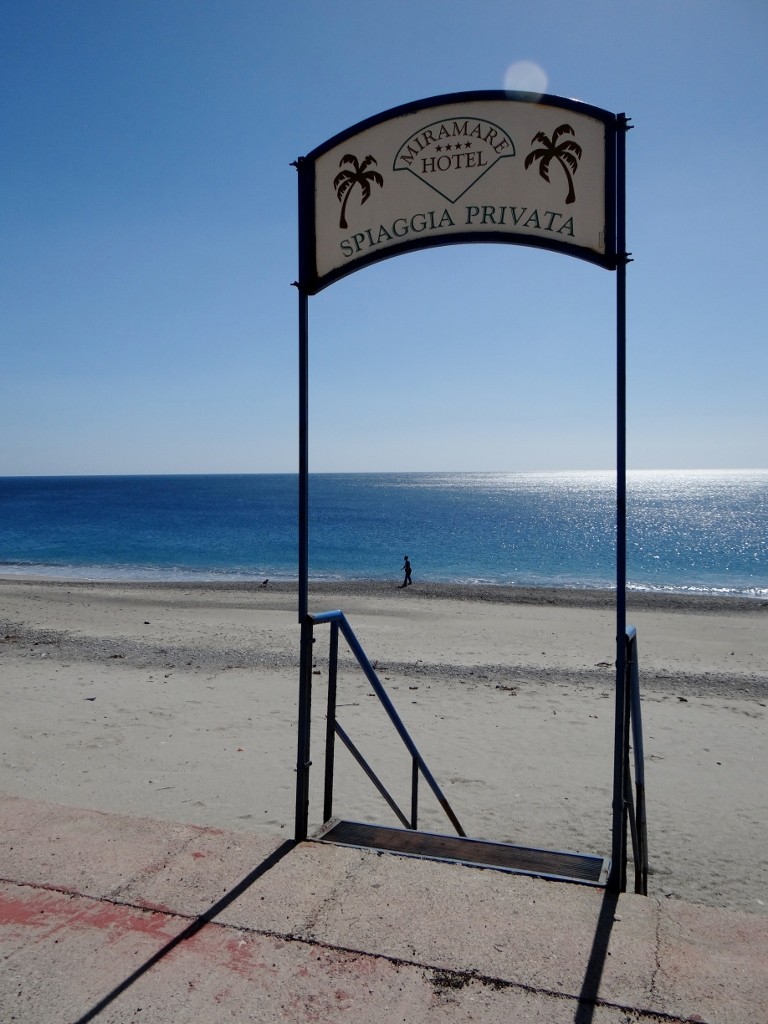 Reviewing our guidebooks again we still got the feeling that this part of Italy has little to offer except for lovely beaches and free parking places. Any other time this would be our dream place, pottering along stopping at different beaches every day, but we've been in Italy for a long time and are in need of a new country. Greece is calling so we're heading over to the heel of Italy to catch a ferry after Easter. We opted to drive on, picking out Le Castella as a suitable looking place to stop for the night.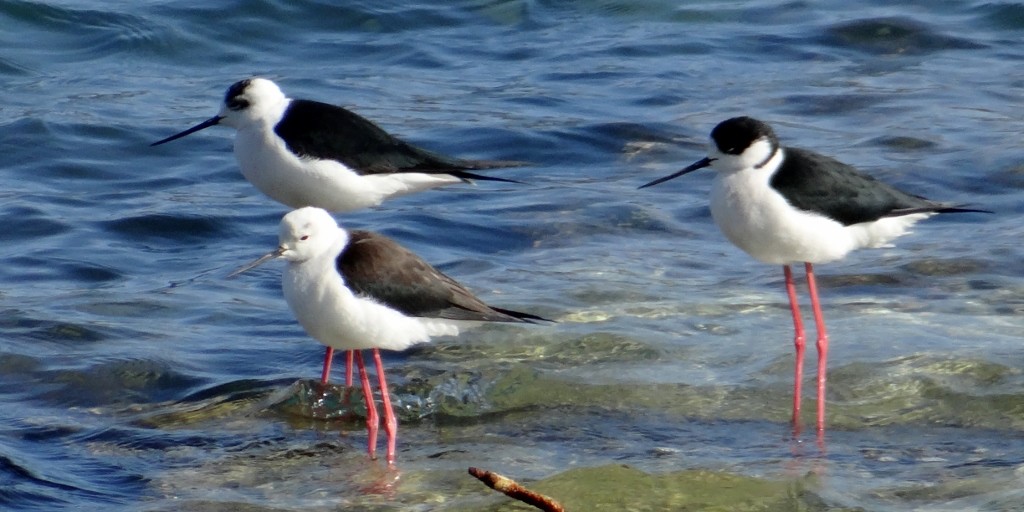 We wind our way through olive, orange and lemon tree filled countryside, competing with the train line for the closest spot to the sea – the seaside resorts, often losing out to both, have to make do with tunnels. Jay kept the crazy overtakers at bay by drifting over onto the white line when it wasn't safe for them to pass us, but still the odd one tried. Dave nearly had a fetching Fiat Red go faster stripe down his side! Arriving in Le Castella we ducked the wrong way down the one way street (probably gaining much respect from the locals) and parked in the huge, quiet car park overlooking the marina and sea.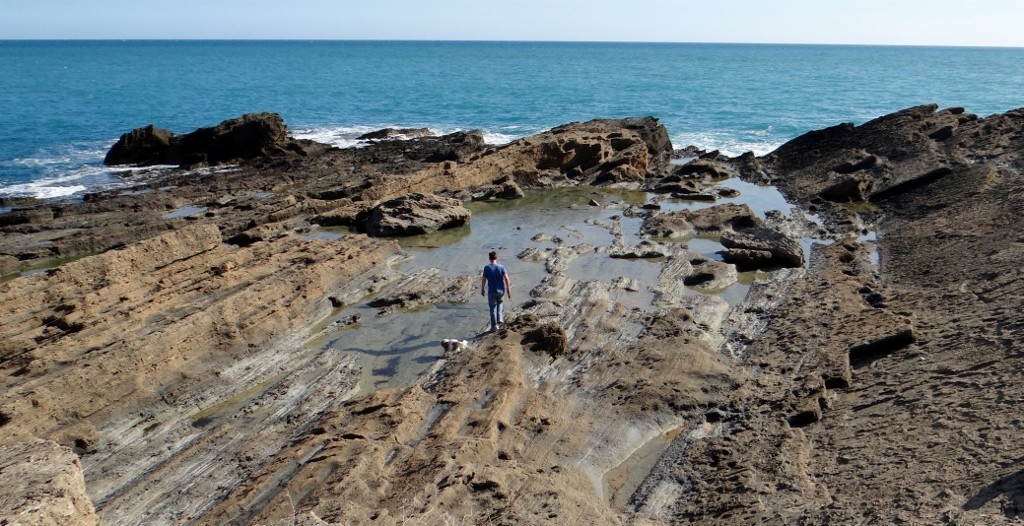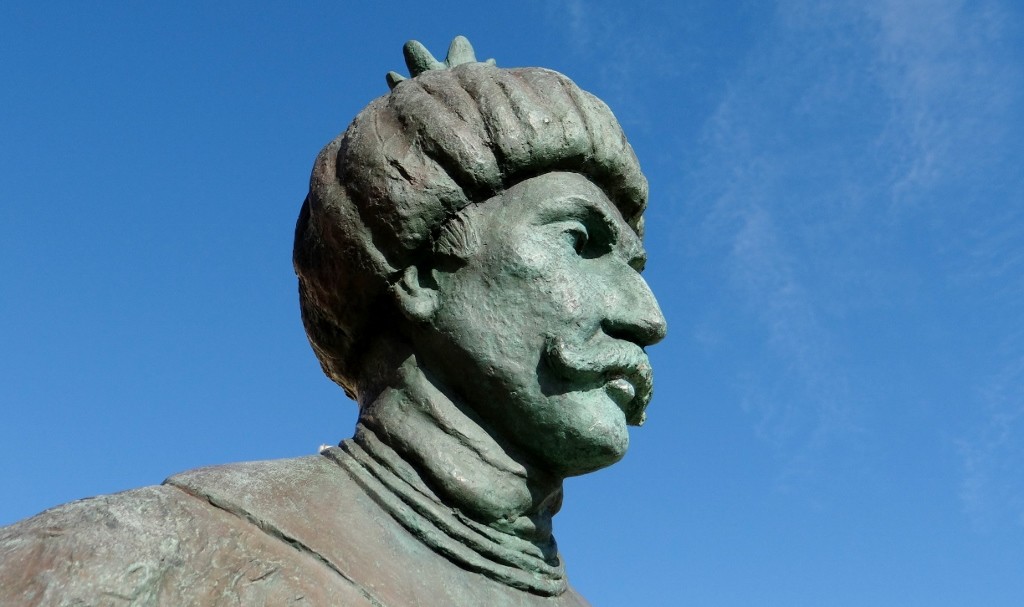 Taking the footpath around the headland we reached an Aragonese fortress on its own island (which apparently has nothing to do with Lord of The Rings), opting not to go inside we walked around on the island and found most of the sea facing wall gone so we really didn't need to cough up to see inside. Charlie played on his third and fourth beaches of the day and is now snoring away to himself, dreaming of all the sticks he saved from that perilous ocean. It's now over a week since he ate the rat poison, so we have given him the all clear, and have added 'death dodging dog' to his various nicknames.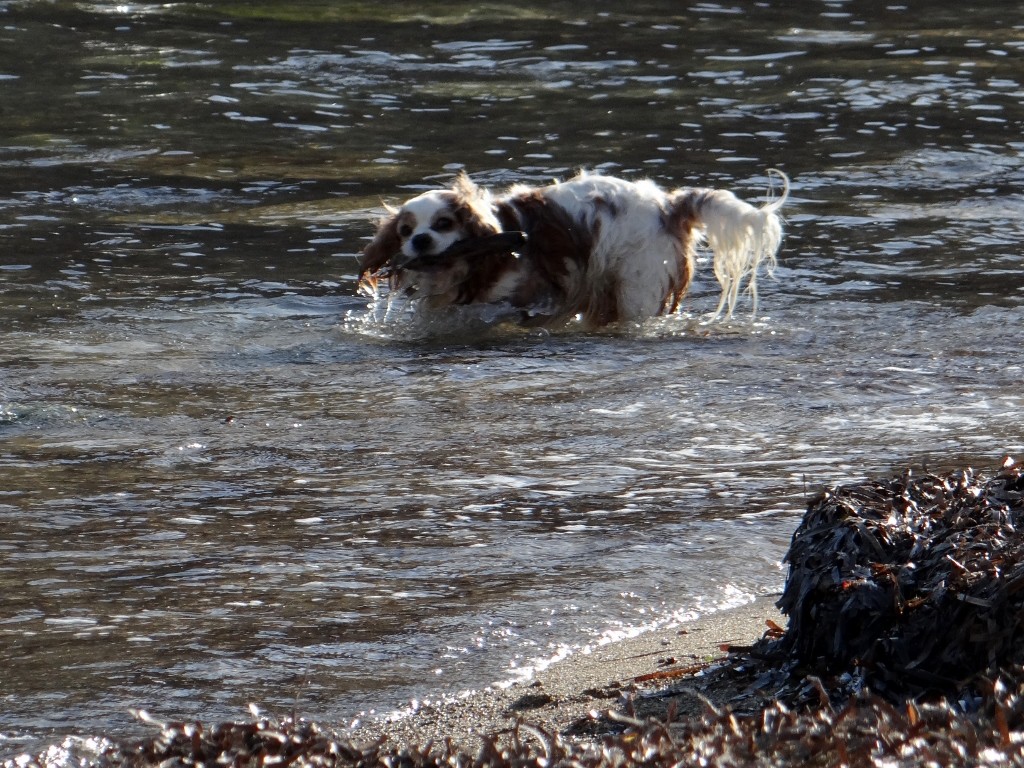 Arriving back to Dave we had company, two Italian caravans and a motorhome. Washing is strung out across the car park and there is a BBQ going wafting out some amazing smells. Voices are at full volume (it's the only volume setting there is in Italy) and then we remembered – it's Friday!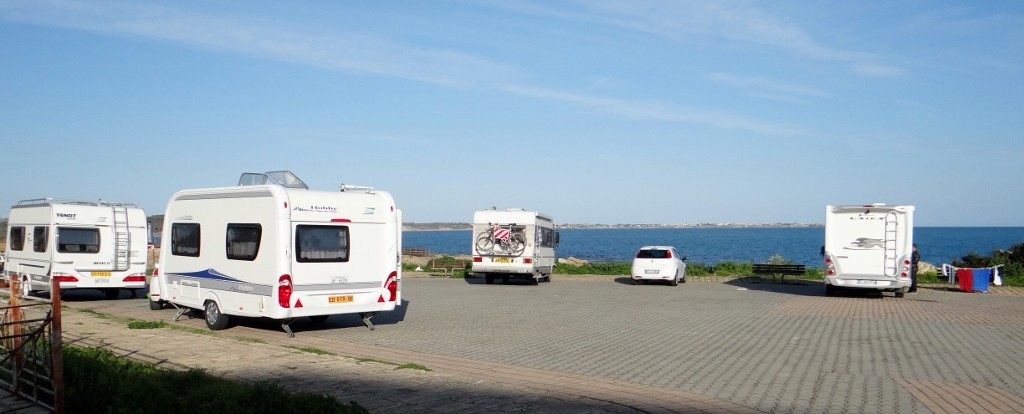 The weekend always brings the local families out. Its great to have company, and being Italian they'll be able to chase away any late night scooter racers or banging tune playing cars – bonus! (UPDATE – Seven cars have just been racing around the car park doing handbrake turns, our neighbours did nothing. Jay thinks they may have even been shouting encouragement, but I think they were just talking quietly among themselves!)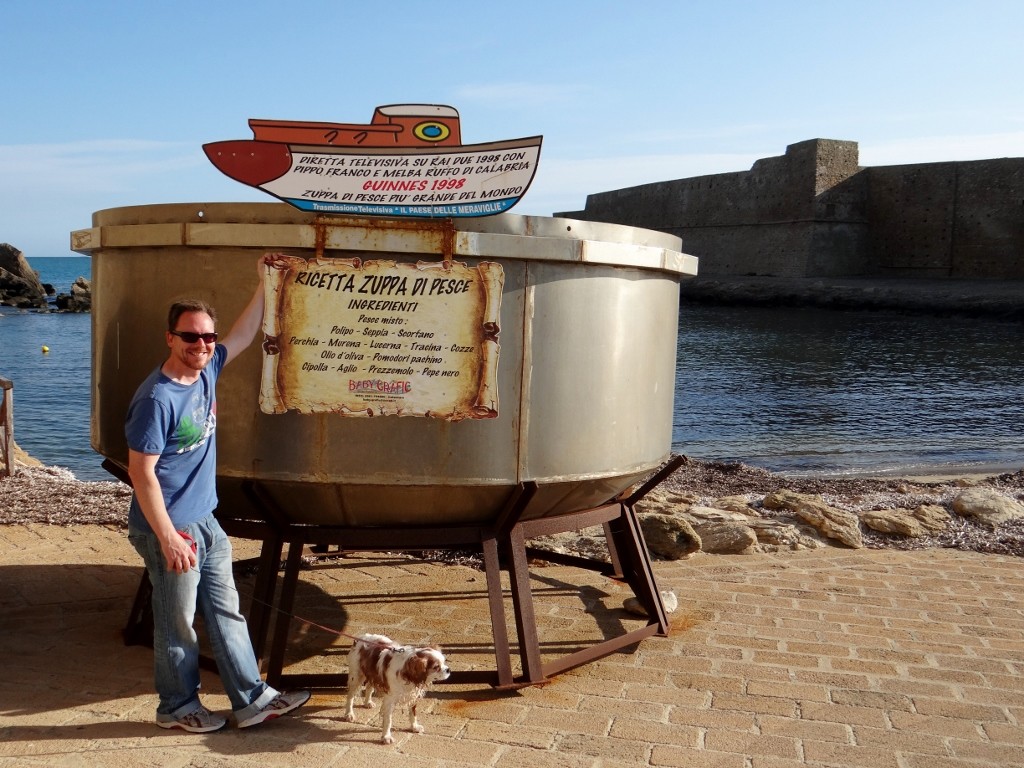 Have a great weekend folks.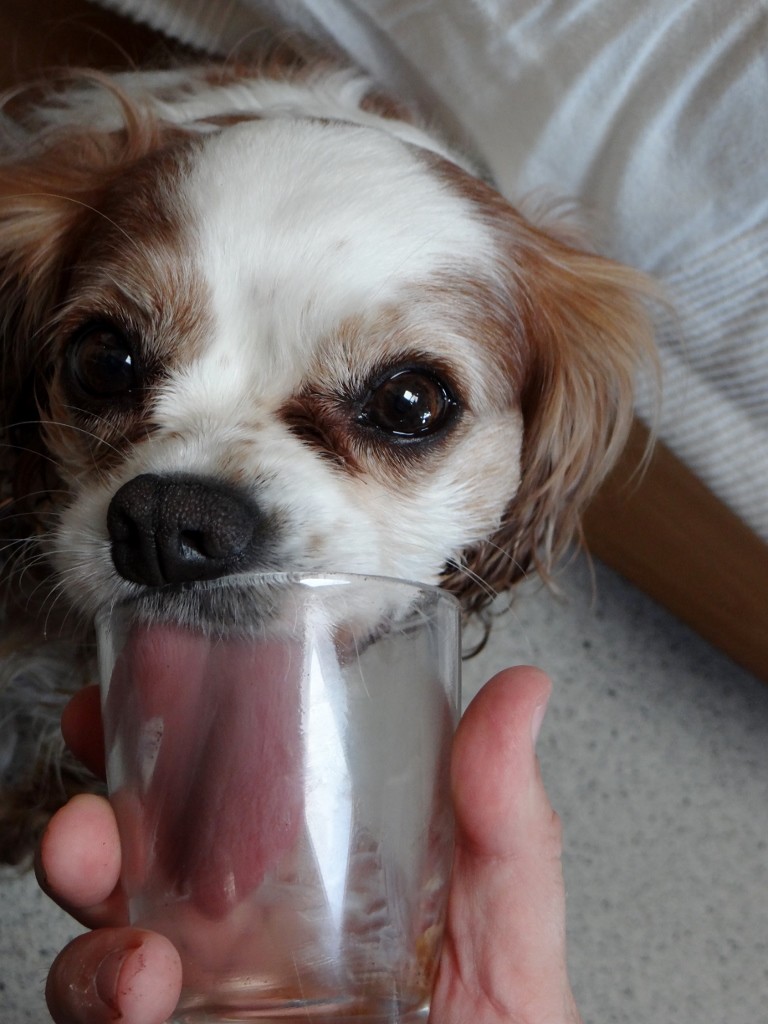 Ju x