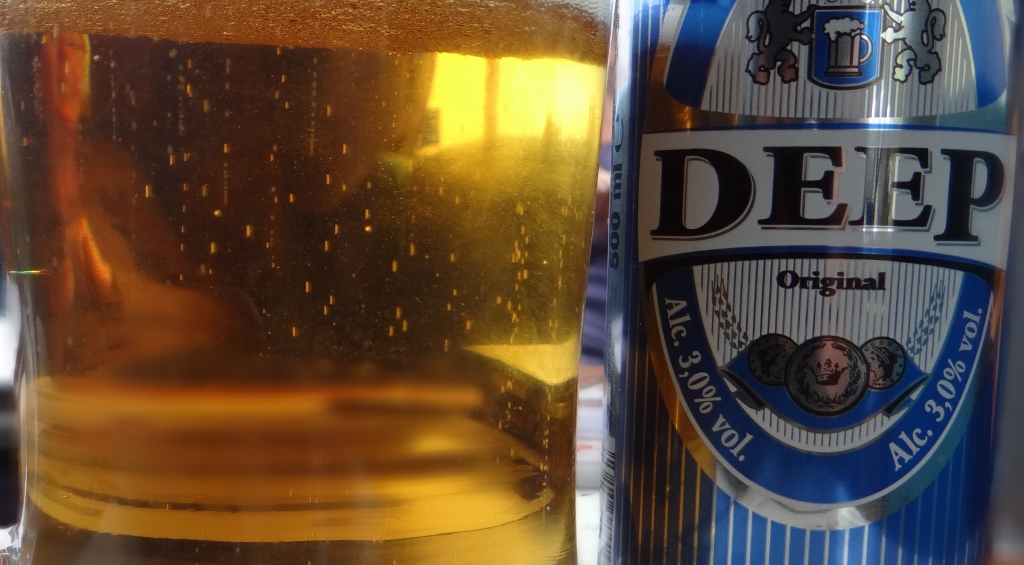 Zagan the motorhome's rather enjoying the gentle sound of the ocean lapping against the beach a few meters from his stubby nose at the Solaris Resort, Šibenik, Croatia (N43.69943 E15.87959). I, on the other hand, am rather enjoying this beer: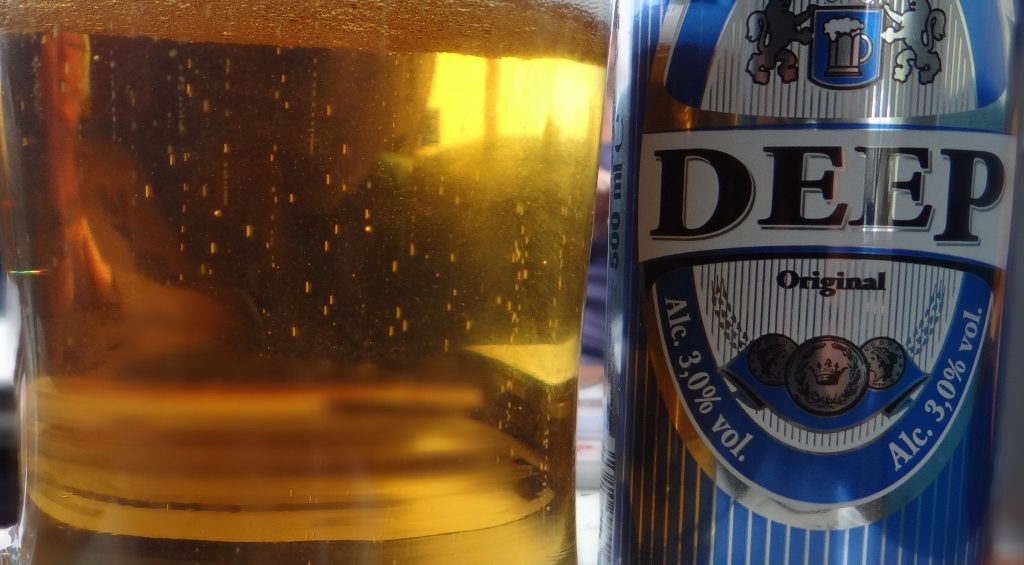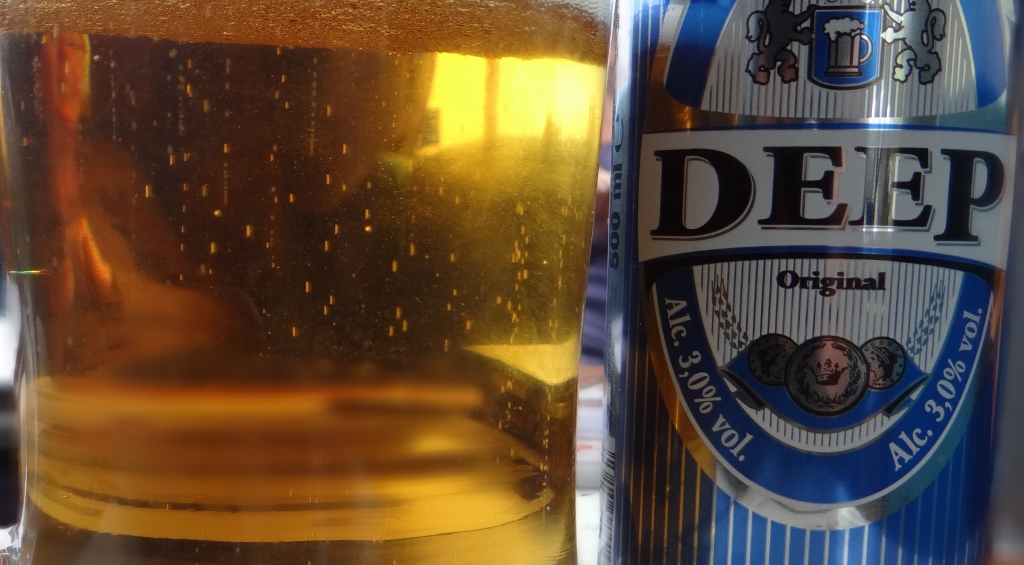 Our sea-side pitch here is costing us €19 a night with ACSI (maybe €20, we can't quite tell, what with registration fees and tourist taxes, which seem to vary between sites). In peak season it would be €71 a night.
No text message this morning, means the ACSI book still hasn't arrived, after nearly three weeks. Three weeks ago, I wasn't bothered if it took three weeks to get here. Now I'm wishing it would appear, and am thinking to take this long it must be strapped to the back of a lost, lame donkey. While resting up at Camping Rozac I felt a sense of wonderful serenity, a oneness with it all, quite at peace. Now my feet are itching.
The clouds have finally moved in after endless days of sunshine. Lack of light hasn't dropped the temperature much mind you, and this morning, as I put together this list of GPS co-ordinates for all the places we stayed, sweat started to form. It was 26 degrees in the van, so we pulled curtains and headed out for a couple of mile walk. Whoa, a German adventure vehicle's just turned up – one of the big, olive-green Unimog wotsits! Fantastic – just back from a silk route via Turkey maybe?
Ah yes, 2 miles. That's the distance from where we're parked to the edge of the resort and back. And we're not at one end of it, so it's over a mile end to end. It's big. It's even bigger than that Unimog. It's OOOOGE. And it's fun. In a kind of 'Alton Towers' way – all whacking great pirate ships, pretend volcanoes, expansive beach-side cake shops, beach disco area, a just-built-but-ancient Dalmatian ethno-village, a marina, numerous work-in-progress hotels, a spa, golf course, you name it, it's here. It reminds me a tiny bit of Camping Disney in Morocco.
As we walked past all of this a fight broke out. One of the pirate ships (there are at least 3) on the mini-golf course started booming out 'avast me earties' pirate speak (all in English) amid deep booms or faux cannon-fire and exploding-upwards water. Us and the passing German couples turned and stared aghast. Fantastic, nippers must love it here. Charlie was not so impressed.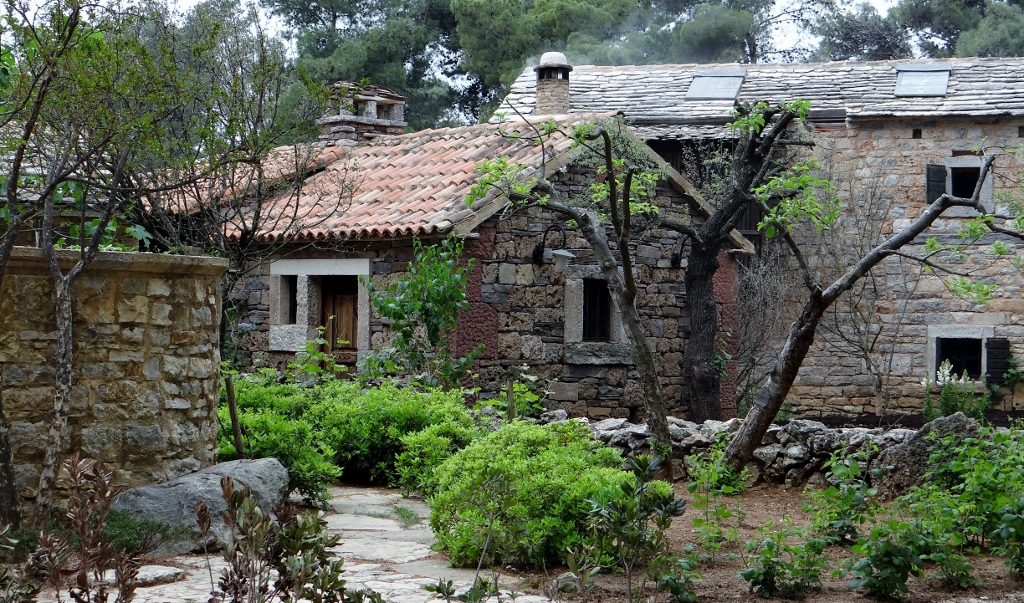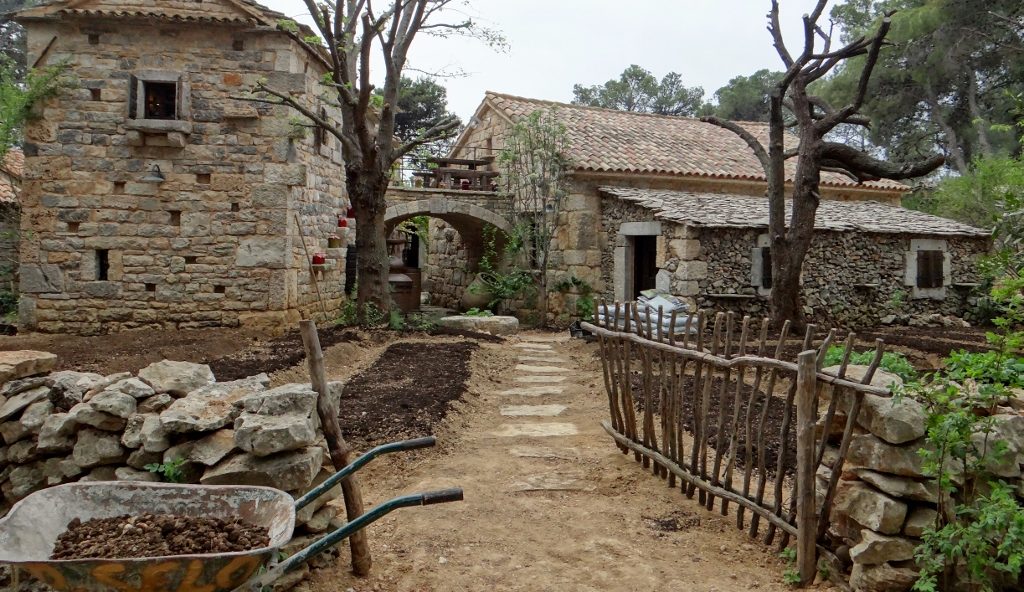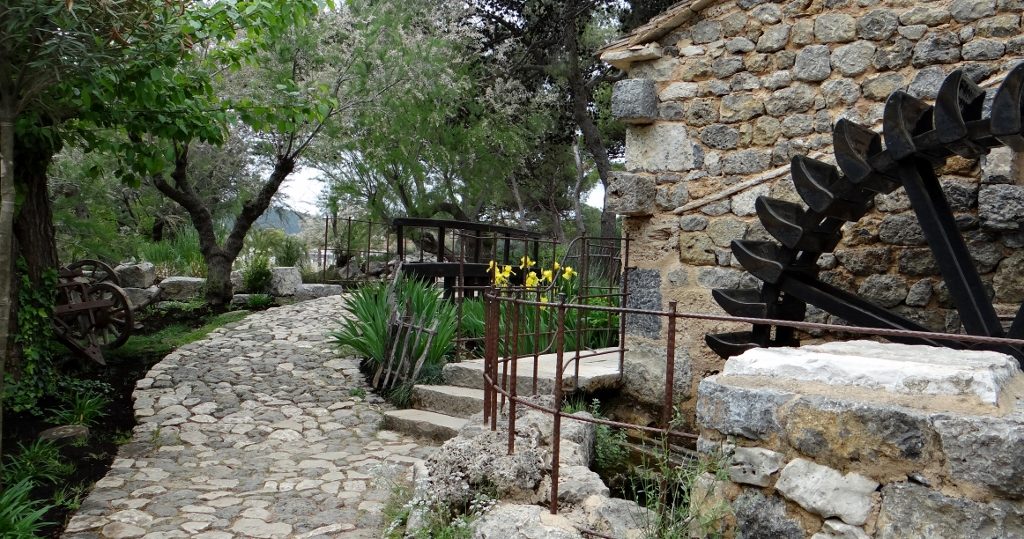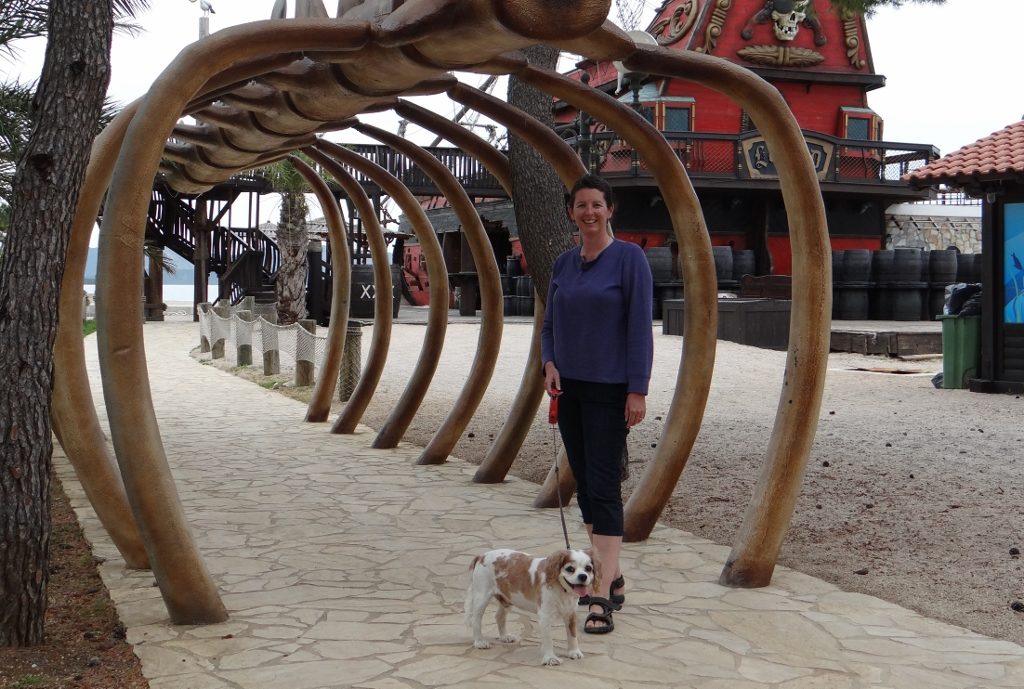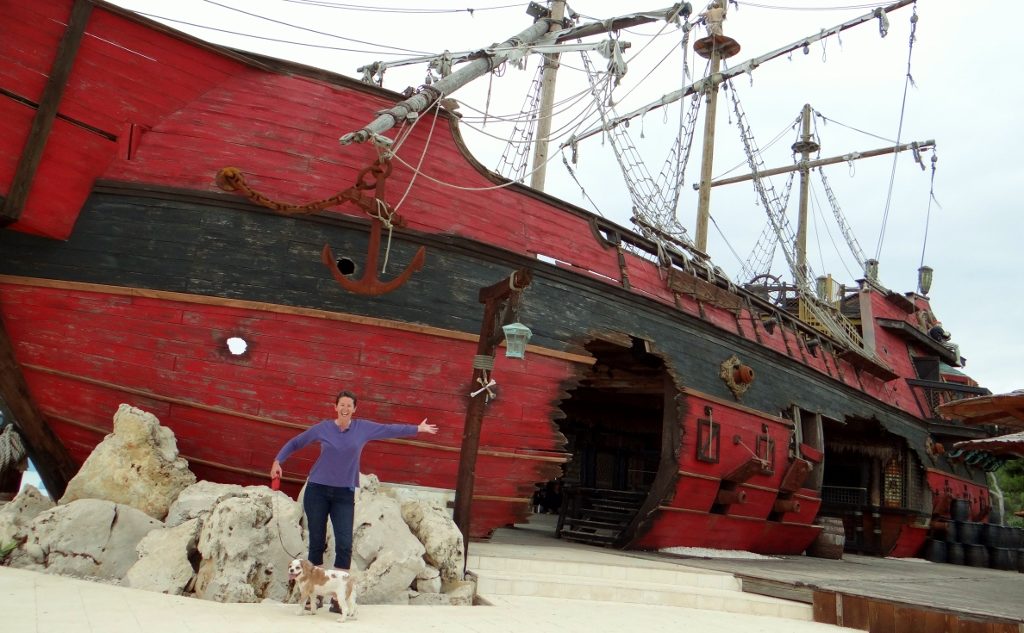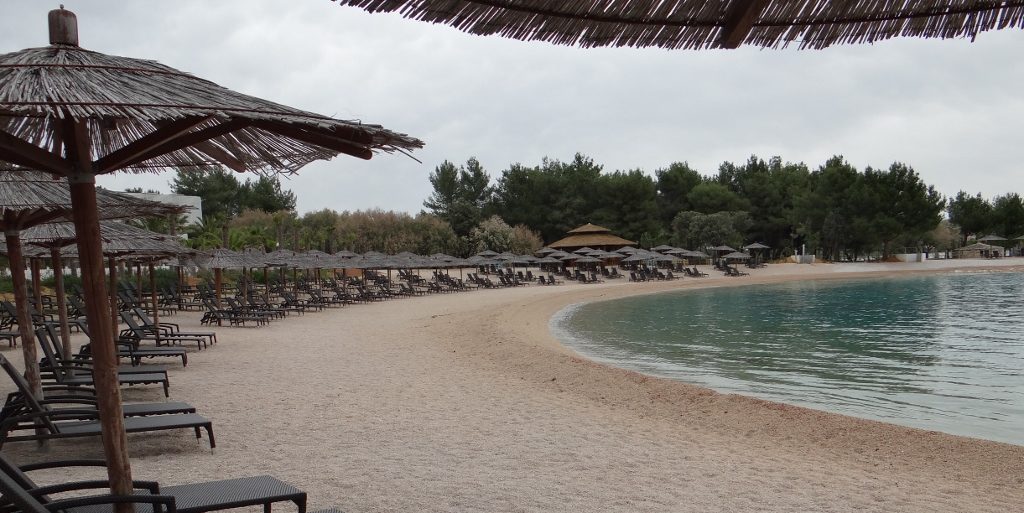 When it's full there must be thousands upon thousands of folks here. Workmen are frantically laying new crazy paving, jack-hammering at concrete and cleaning windows, among other stuff, all far enough away to be a distant echo to us. Cash is clearly being invested in these campsites like no tomorrow, which is great news for Croatia. The country's not had the easiest time of it over the decades and centuries, perhaps time for a golden age for the folks here now they have their independence. I hope so.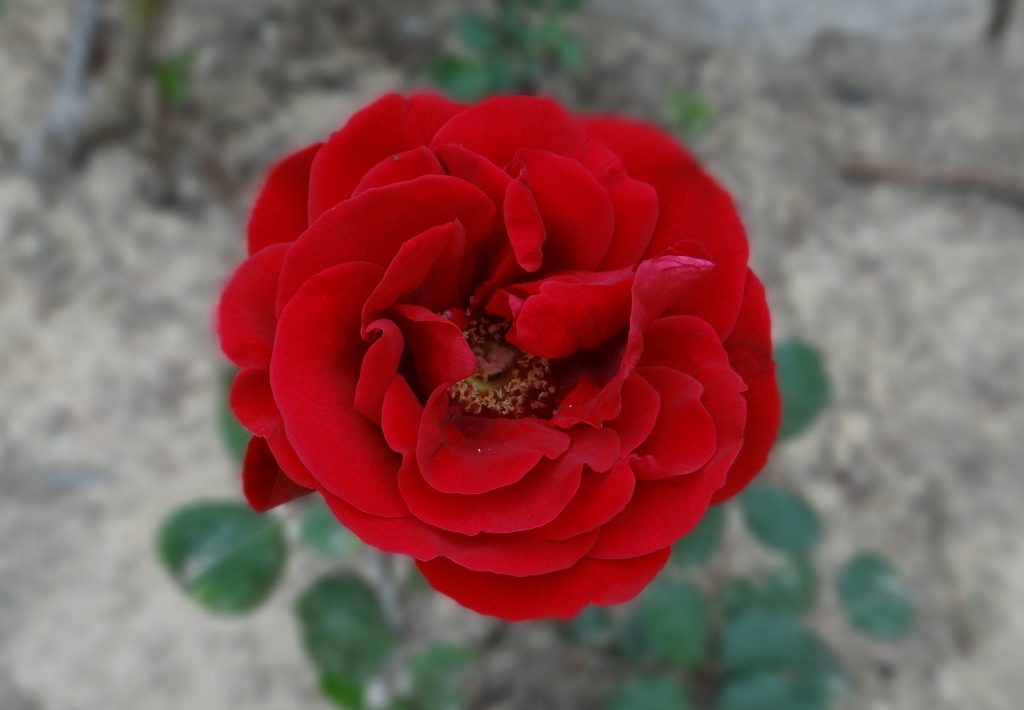 Tomorrow, rain. The plan is to get the bus to nearby Šibenik for a look-see. Fingers crossed for that text message…
Cheers, Jay