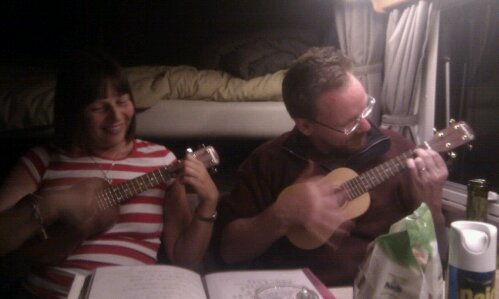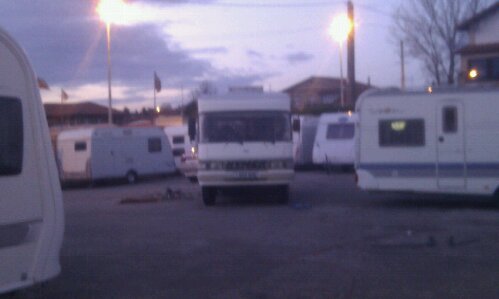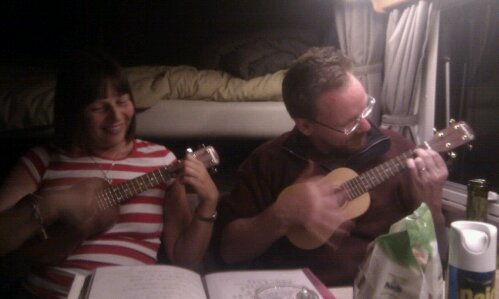 Karma lives. Yesterday's bad luck with a tyre blowout has been easily balanced out with (a) finding a motorhome dealer with the skills, parts and time to do all the repairs in a day and (b) our luck in meeting a fab British couple of fellow travellers who saved us from a day of travel by bus.
Tina and Chris (henceforth referred to as the heroes) followed us to the dealer, then drove us into Santander (which turned out to be a nicely manicured, interesting city with a lovely beach) for a day's wandering and finally took us back to the dealer. I've just been informed Tina is now cooking us up some chicken dinner. Karma. I love it.
Today's highlight #1 collecting the van, fully sorted and ready to continue roaming
Highlight #2 scoffing a roast chicken next to the Santander bullring
Highlight #3 full chicken dinner and wine. Luxury. Followed by a ukulele lesson from Tina (I need to cut my nails tomorrow)
Tomorrow's plan is to hit a campsite. Oh yes. A campsite. Showers, hook-up, possible WiFi, maybe even a swimming pool. OMG.
Thanks to everyone who wished us the best after the blowout. We really appreciate it, and it helps push us onwards. Cheers, Jay