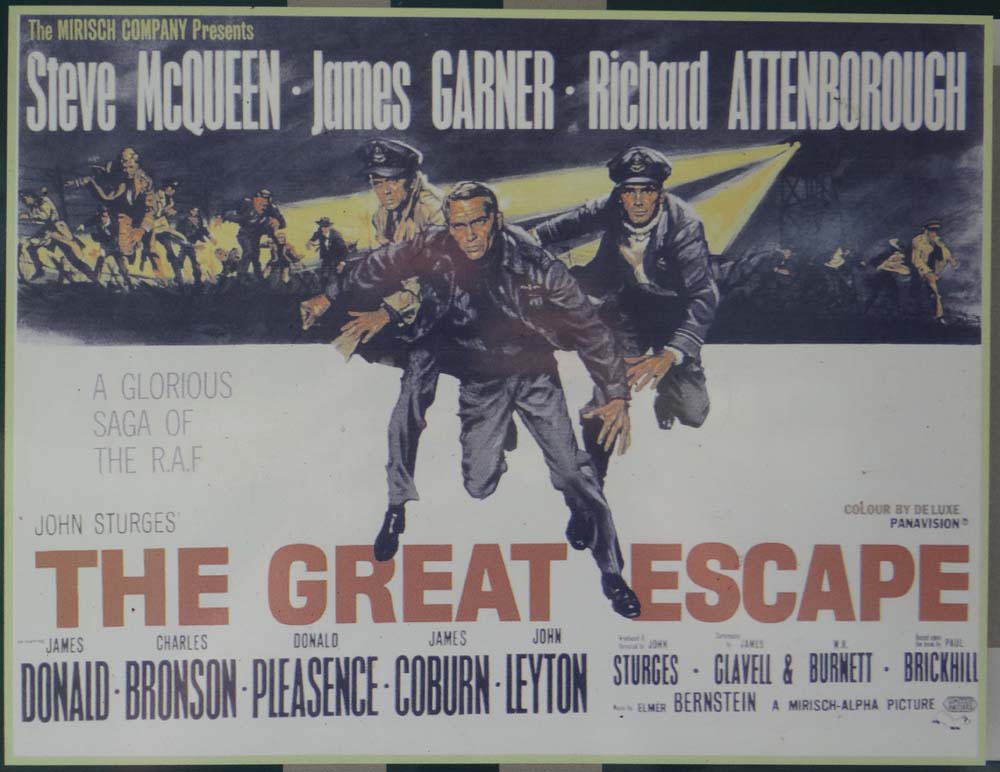 Dave the motorhome's in need of sleep. Last night's central Wroclaw kipping spot turned out to be a mainly non-kipping spot due, at least in part, to the noise of our imaginations. A cat jumped on the roof: we both lay awake for an hour wondering if drunk Poles were painting a mural on Dave, trains rumbled past loud enough to sound like they were off the rails and heading for us, and Charlie snored. Today we're in the ex-GDR, what used to be East Germany until 1989, in a small field attached to a couple's house, at Groß Schacksdorf (N51.70005 E14.62568). It's €6 a night without hook-up, and we feel so comfortable, like we're almost at home.

The Big Picture European map taped to our table came into play last night, after we'd eaten a delicious Lidl venison nosh-up, as we worked out where to head for today. We hope to meet friends in Stuttgart in a week or so, and then some other friends on the French Atlantic coast in mid August. Between these dots in time, we can do what we please. We could skip Berlin, heading south to Prague, Munich and into the Black Forest and the French Alps. We could continue east to Dresden and cut out a big loop of geography. Nah, we figure the motorways in Germany are both great condition, and free; we'll make the most of them and detour north to Berlin for a couple of days.
This morning we had a quick go at outdoing each other: "I hardly slept last night, maybe 5 hours", "5 hours? You lucky swine, I only slept for about 18 minutes", "That's funny as you kept me awake snoring" etc. Our parking spot almost in the centre of Wroclaw was probably perfectly good, next to the theatre as it was. Once the trains halted late at night silence rained down, but we were in a city, unguarded, and twitchy. Our next big city's Berlin, and we're booked into a Stellplatz there outside the Umweltzone (the German pollution control areas where Dave can't go as he's too old and dirty). Perhaps for only the second time in almost 2 years we've reserved our place in advance, it's high season and we'll be there at the weekend, so we figured it a good idea. The website for the place made it easy and we've got a PDF confirmation emailed back to us, perfect.
Exiting Wroclaw in the rush hour, we popped back into the out of town shopping city to make some coffee and breakfast, taking Charlie for a walk before embarking on today's cross-Poland jaunt. Picking up the perfect A4 motorway east, we cruised along through endless fields of corn and wheat, the sky thick with cloud. No sign of toll booths? It turned out this is because there are no tolls; in the past few days we've crossed half of Poland by motorway for about £4.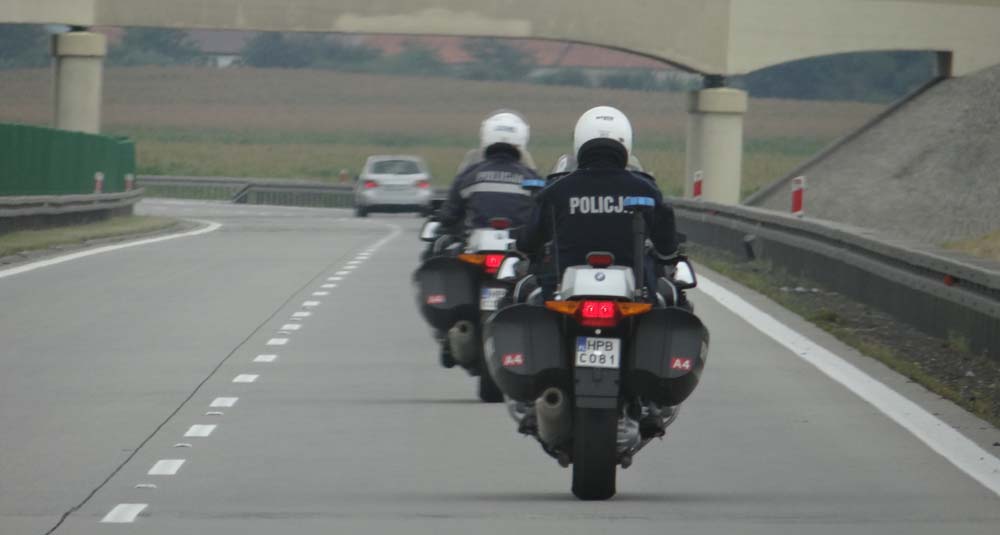 Marius, a South African fella and a lovely chap, dropped a line to us a few days back: are you going to  Żagań, site of the Great Escape? I'm British, and male. The Great Escape was and is an iconic film to me, the story sums up something of what I'd like to aspire to when I think of myself as British. I'm nothing like the men in the story of course, their tenacity, courage, ingenuity and discipline escapes me, if you'll excuse the pun. That's not stopped me watching the film a hundred times, each time hoping Steve McQueen will, this time, make it over that second barbed wire fence to Switzerland (if that's spoiled the ending for anyone, seriously, let me know).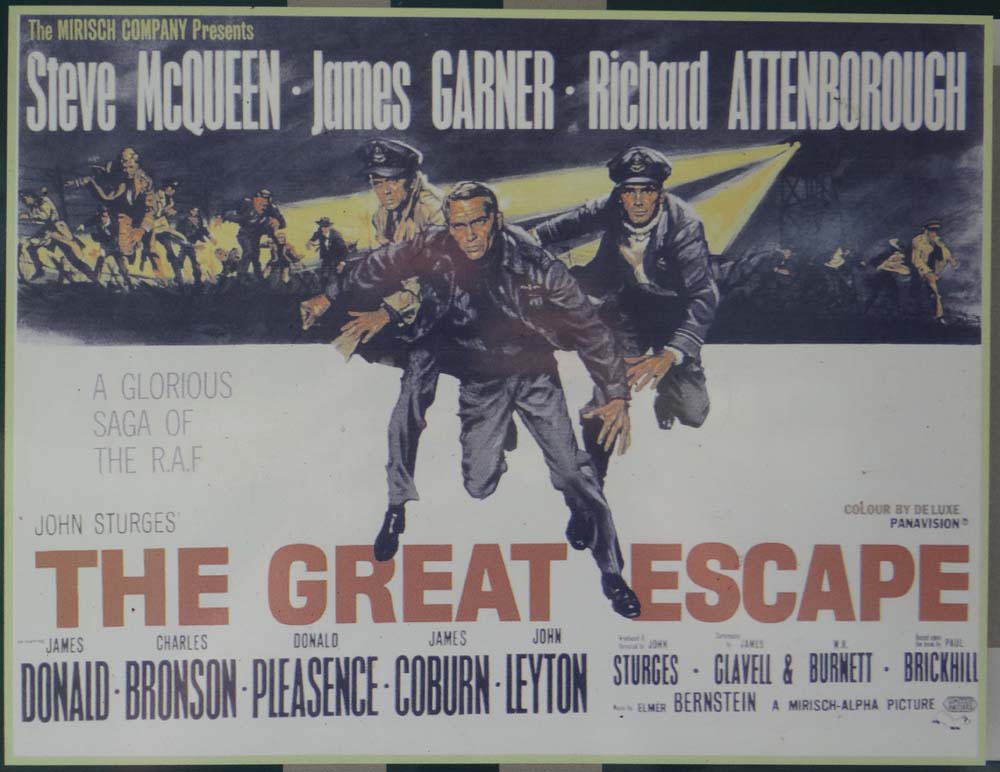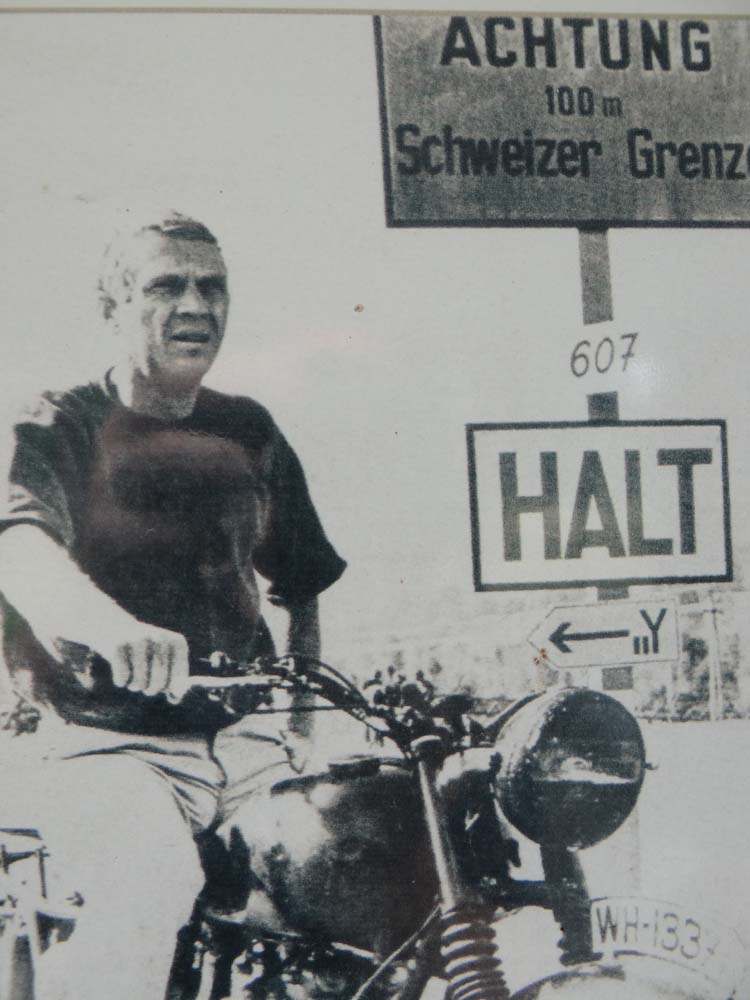 So, the idea I could actually get to see the site of the real-life Great Escape, where 76 airmen being held prisoner in Poland managed to escape the camp, was to me a massive draw. Today we got there, finding the small museum by chance and walking the wooded ground behind it where the remains of the camp lie being gradually reclaimed by nature. If you're heading this way, and have a SatNav, the car park's at these GPS co-ordinates: N51.59689, E15.29255.

The museum was created in the early 1970's, way before the fall of the Iron Curtain and, it would seem, way before anyone cared about the 1963 film. When we turned up workmen where busy with power tools installing a new heating system. Some cash has been made available from the town's governors to improve the site, which is a pleasant little spot but which makes little of the association with the movie. It costs a whole £1 to get in. One of the curators spoke English, explaining to us how the Soviets were uninterested in the place, being filled with 'Imperialists' as it was. He described how any Russian soldiers finding medals and insignia made of precious metal at the site were instructed to break them and leave the pieces in place, unfit as the metal was for being used by the enlightened communists. This got him going somewhat, as he deviated from the story of the camp into the Cold War years, "The soviets didn't leave here until 1992, two years after the fall of the USSR", "no-one could sleep in their beds at night, fearing a knock from soldiers at the door", "Poles coming back home from England after the war were sent to prison, as spies" and finally "just 20 km from here the Russians had atomic weapons. No-one knew about them, just the Russians". This was one chap at least, who was glad communism was over.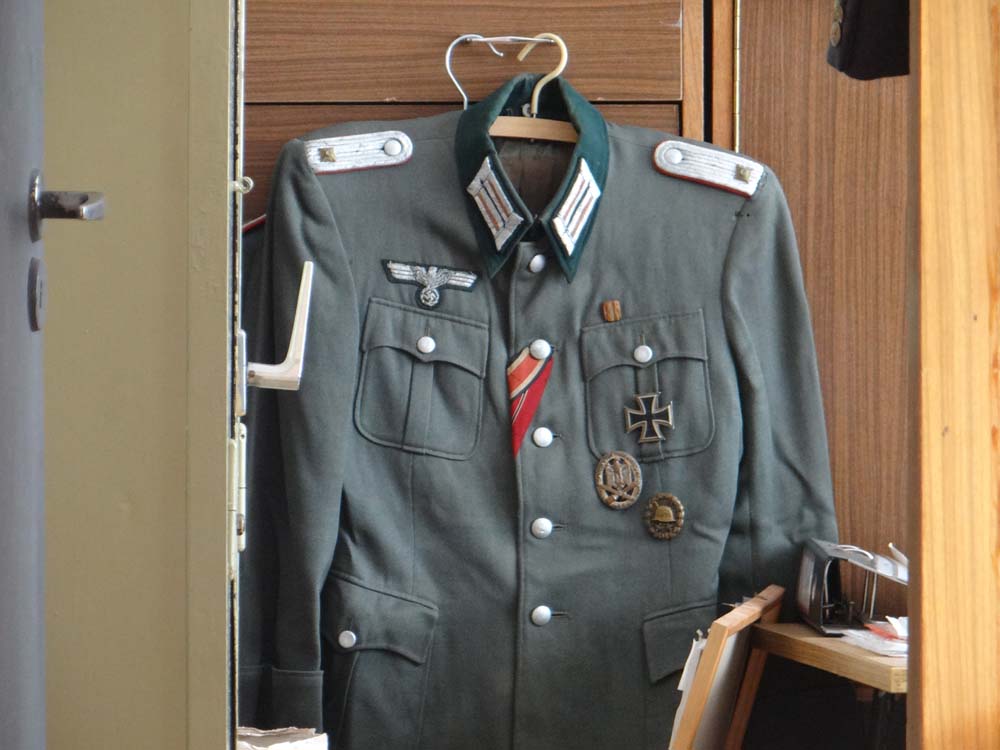 The museum explains the history of the place through a VCR (remember them) video and a series of photos, copies of documents, models, personal items loaned by relatives and items excavated from the site a km away. We were the only ones in the place, and took our time peering through the glass topped but unlocked exhibits.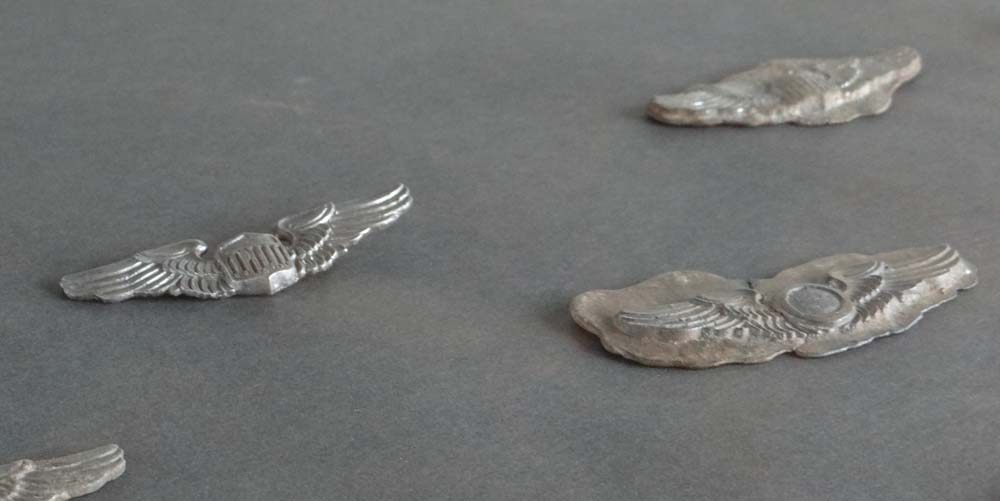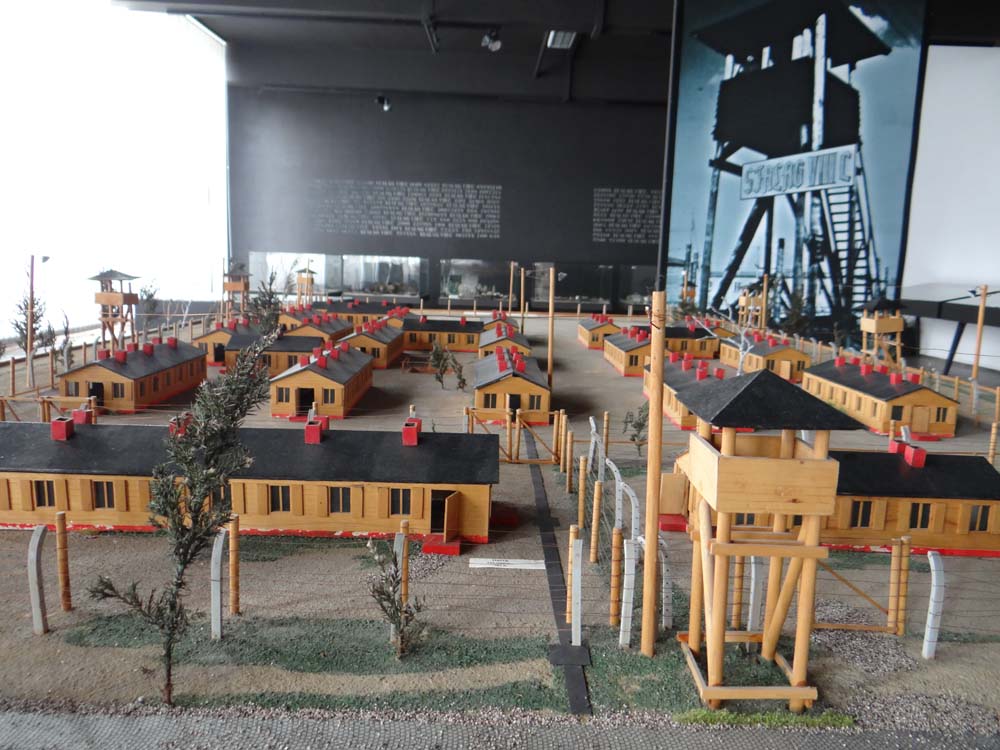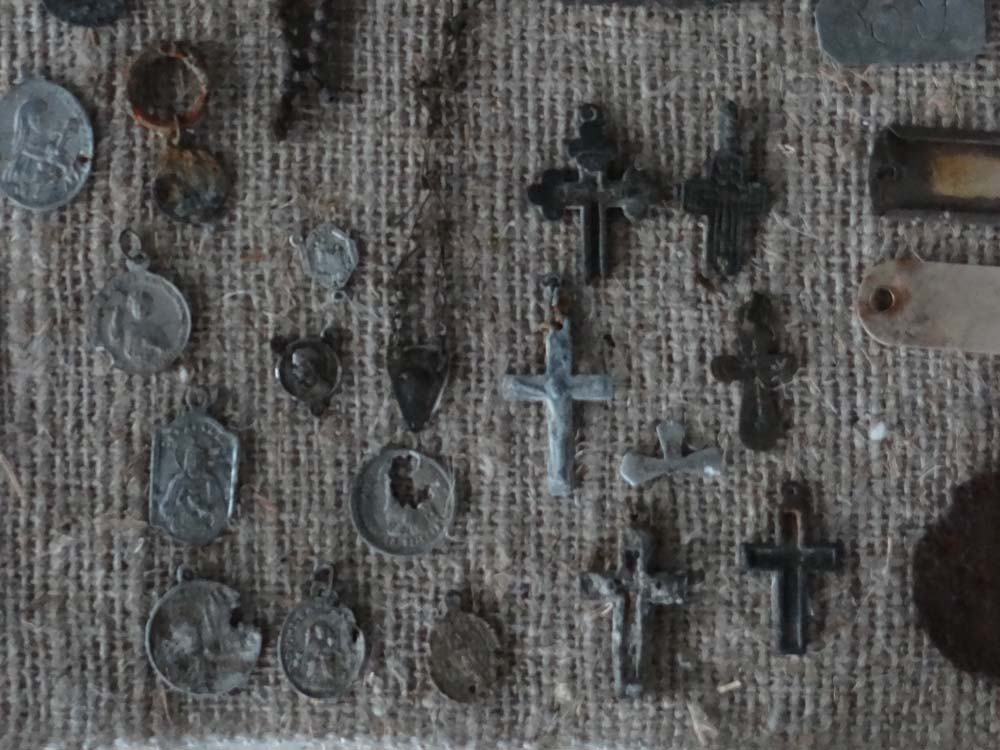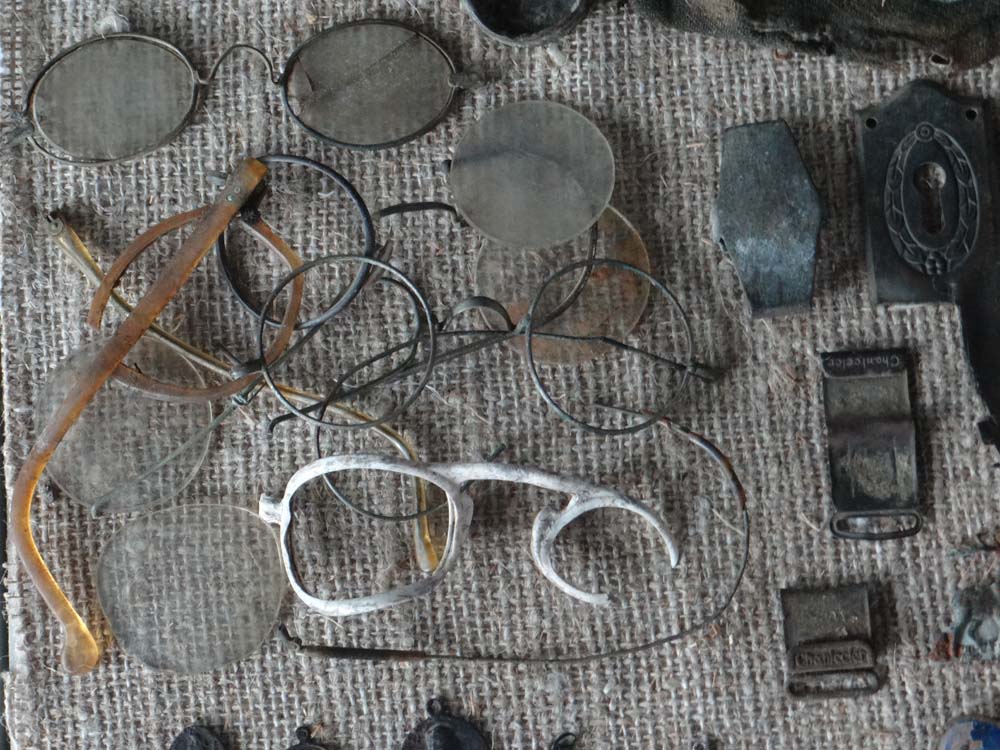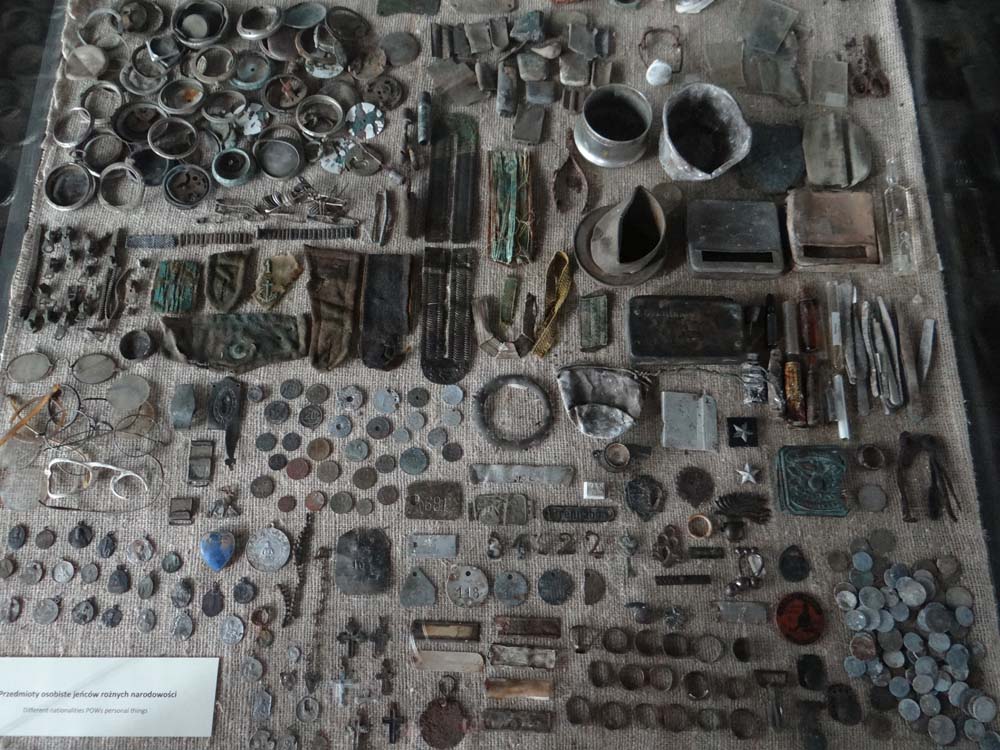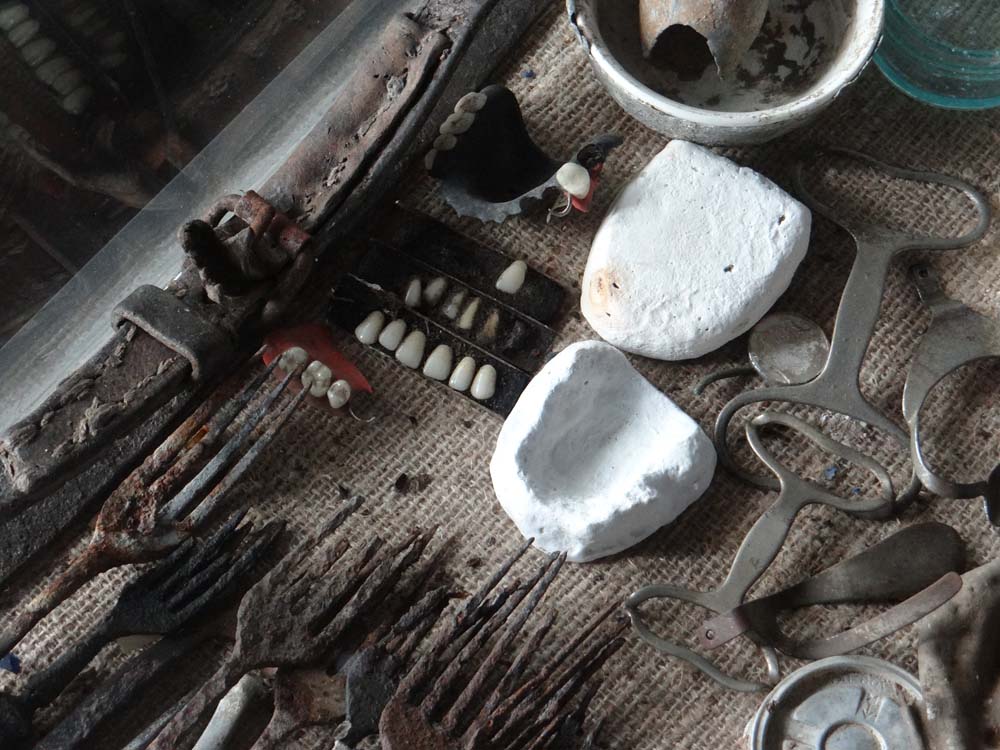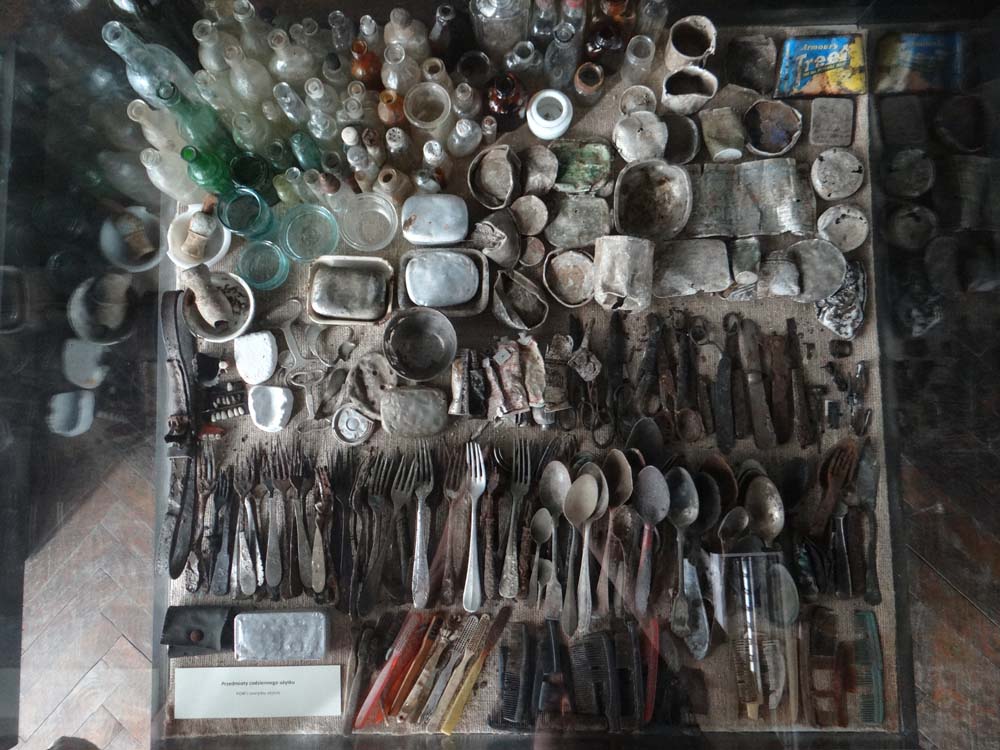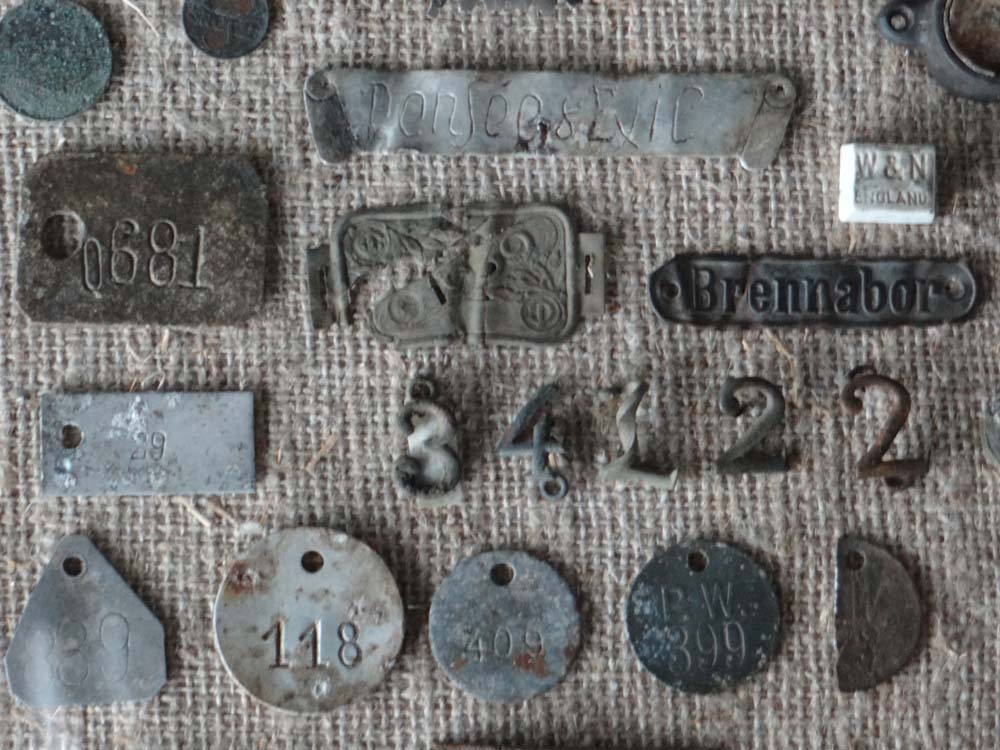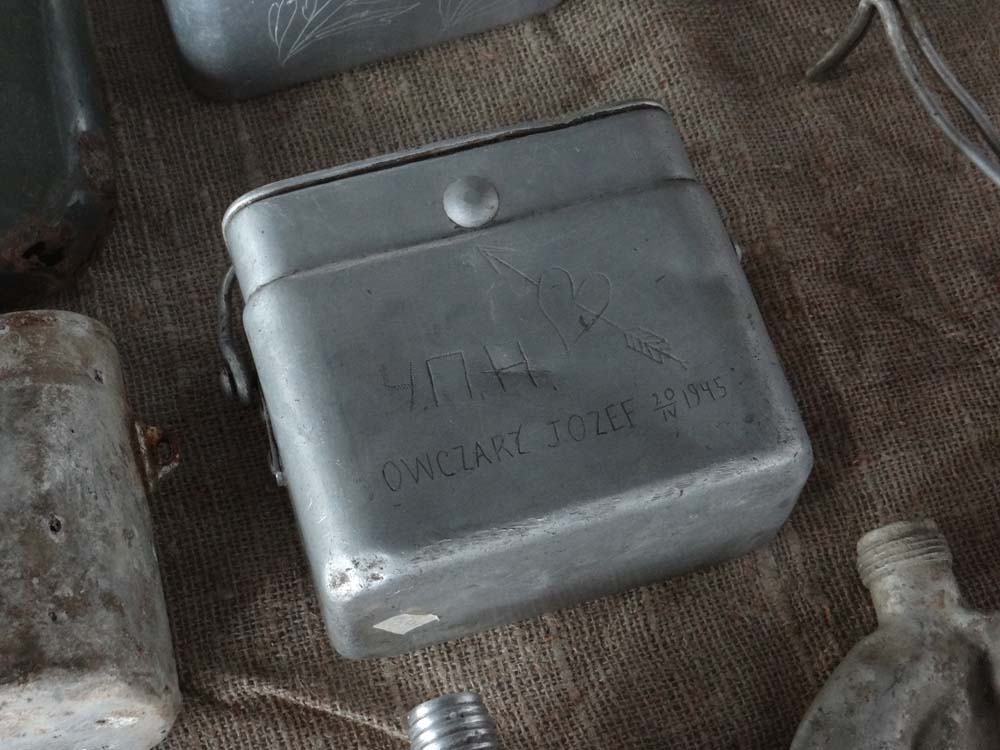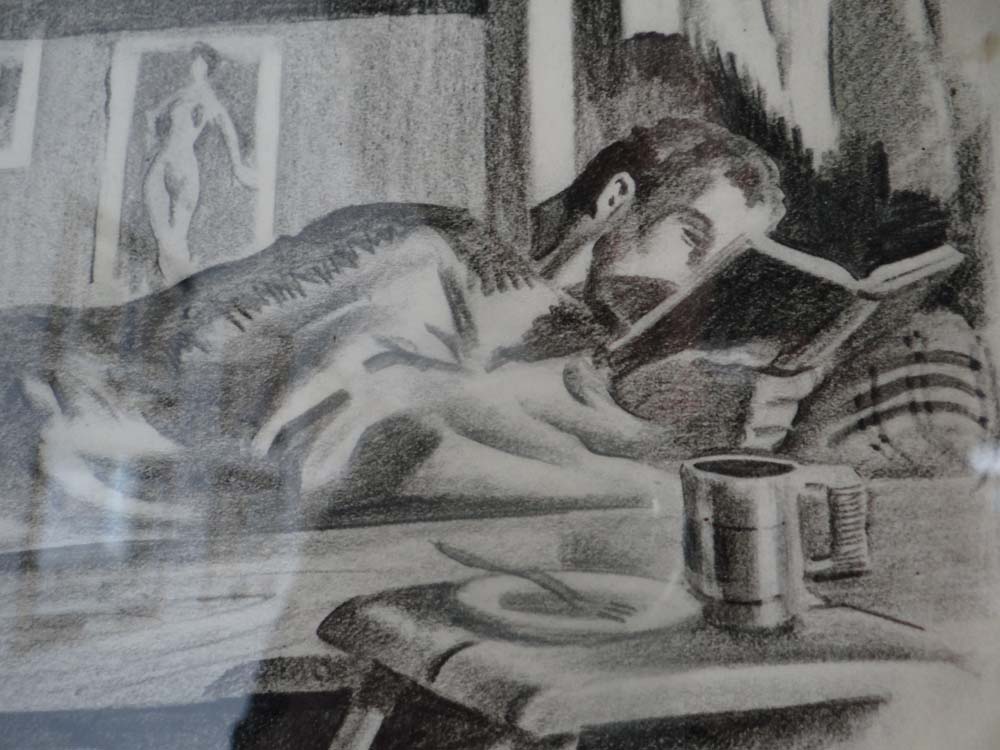 Outside we walked along the busy road and then down a km cinder road to the site of Stalag Luft III, the actual spot where the huts stood and where the escape tunnels were dug. Three tunnels were dug, Tom, Dick and Harry. Only Harry was used in the escape, and the position of it today is illustrated with a narrow, lined pebble path poking just far enough through a barbed wire fence to effect escape, but not far enough into the woods to allow cover.
200 men should have made the escape but the 'goons' spotted the exiting men and halted the plan, calling into action an unknown number of people to hunt down the escapees. In the end only 3 made it to safety, and tragically Hitler personally ordered 50 of the officers to be murdered, the others were put back in various camps.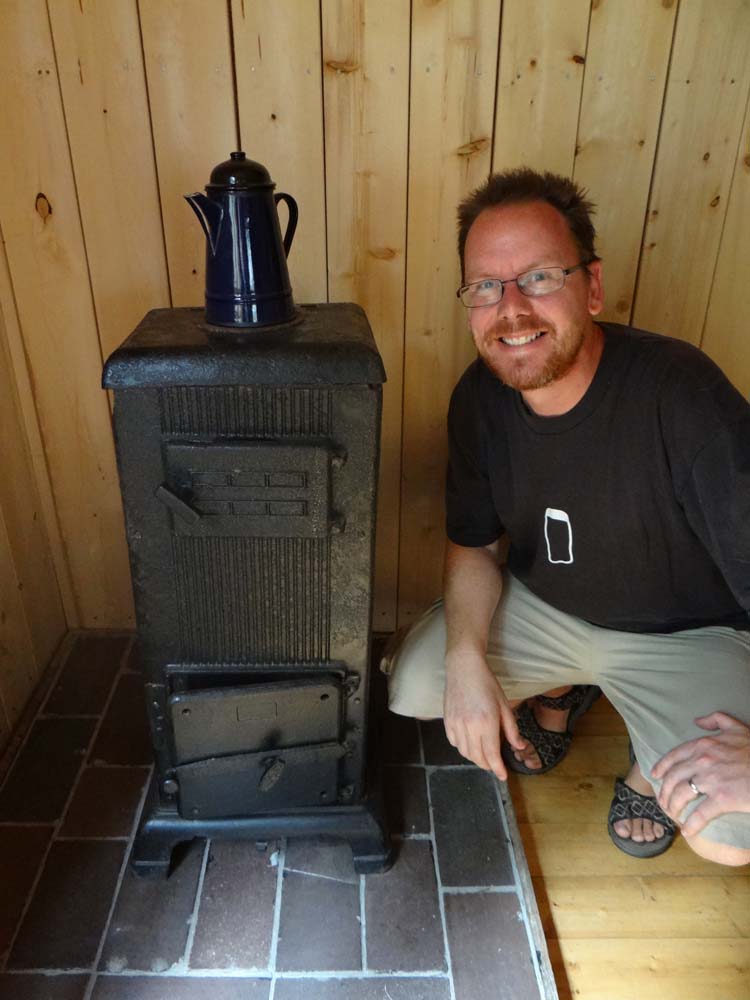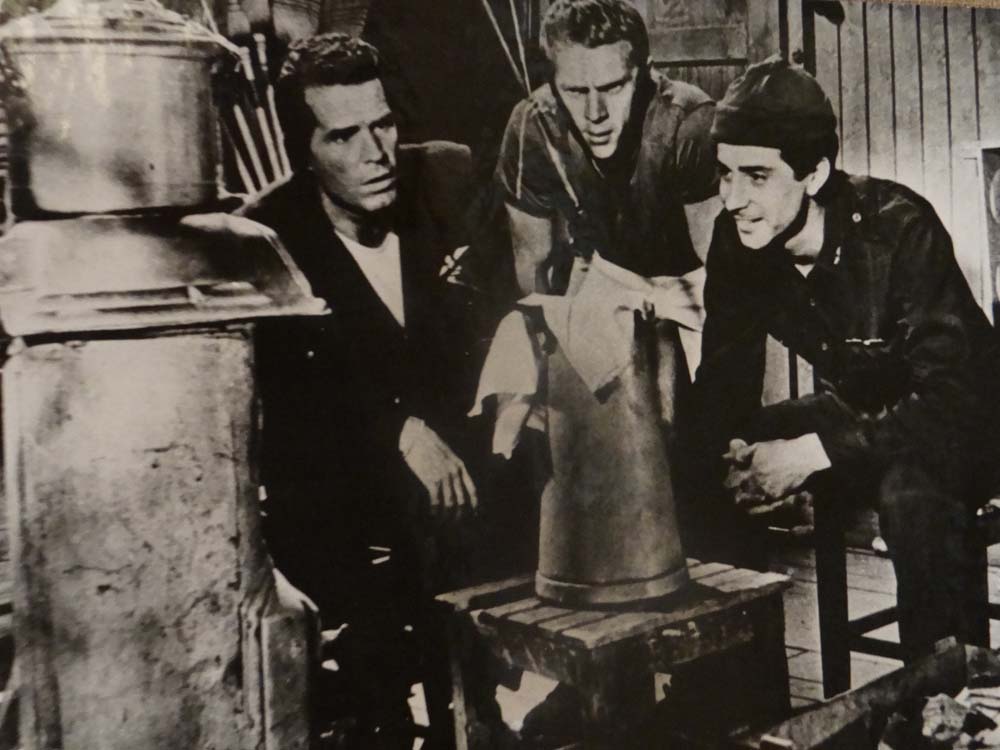 Interestingly an earlier successful escape was made using men hidden in a gymnastic vault, a wooden box which would be carried out to the same spot each day for exercises. The men would exit the bottom of the vault, clear away sand from a covering to a tunnel, and dig. Three men also completed this escape, none were caught, in a way this small-scale attempt was far more successful and less dangerous than the mass attempt made later on.
Next to the tunnel is the famous 'Cooler', the concrete-floored building where McQueen famously bounced his baseball from the walls endlessly after being caught in various escape attempts. Someone's left a baseball mitt on a nearby post. Only the floor remains, crumbling away, but I stood and then sat, feeling history ooze up through the ground.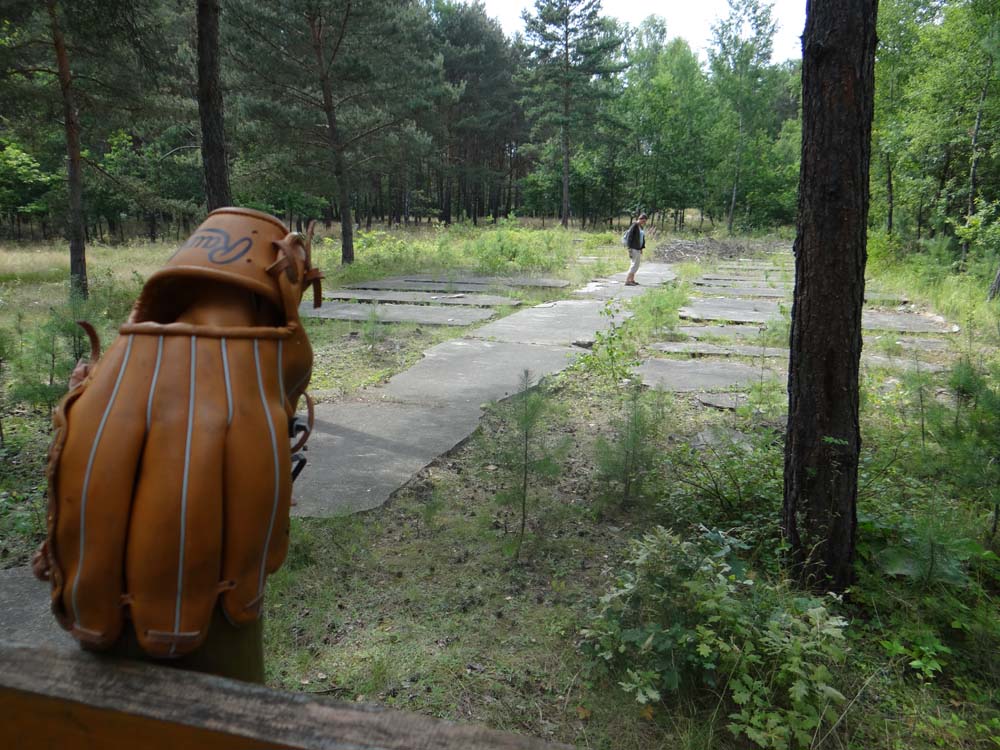 All around were parts of the camp, a fire water cistern, the hospital, the kitchen, even a theatre (coming from Auschwitz, it's remarkable what level of comfort the airmen officers lived in here). All is in ruins, just a few signposts indicate what anything is, the sun started to reach at us through the high trees and bugs stuck to our skin. Charlie ran about the vague path after sticks. Stalag III's being reclaimed by nature. We walked the site for an hour, our feet being covered in a thick dust as we padded out of the sandy forest floor and back onto the dirt and cobble road to the museum.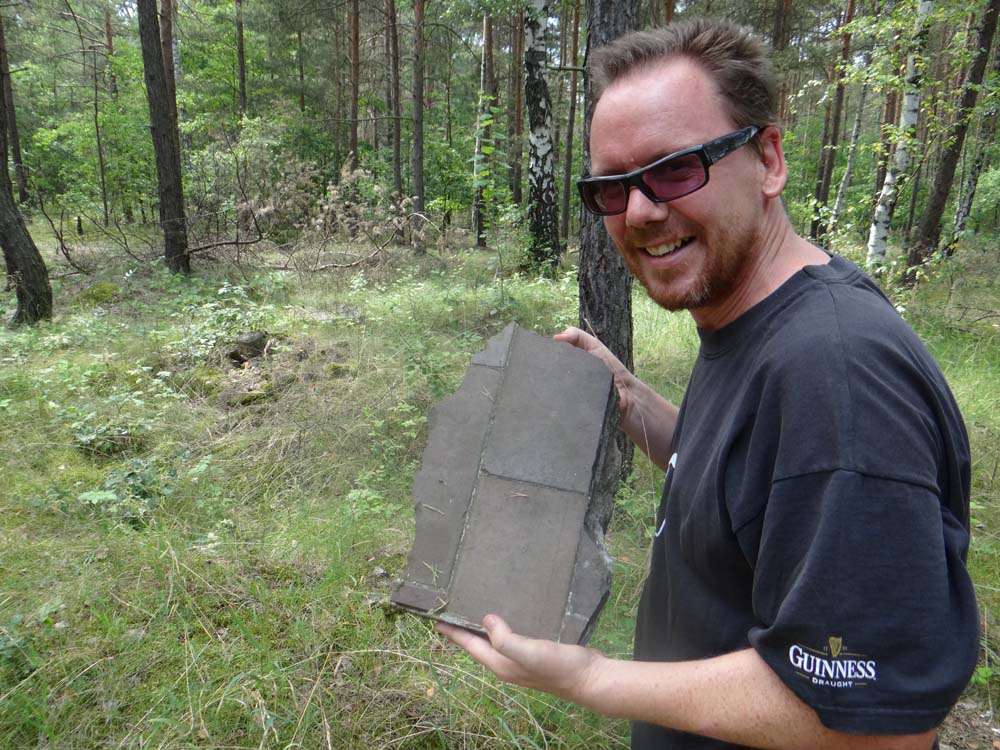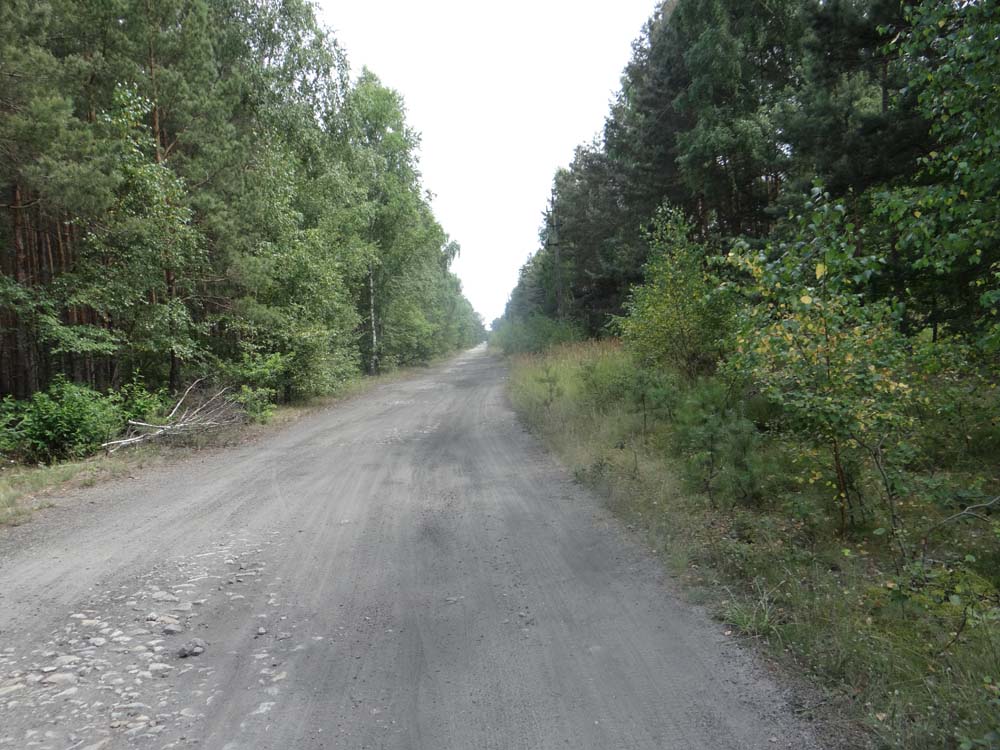 From there we drove to Germany, with a detour into a fuel station shop for Ju to blow the rest of our Zloty. The way in which we can cross international borders 'just like that', one minute Poland, a flash of a decrepit set of buildings and a short section of rough road and voilà, Germany, will never seem normal to me. After the nervous exit of Ukraine though, I'm not complaining. Within a few minutes we found this tiny spot, and even managed to utter a few words in German to get ourselves booked in. The other vans here are all German, our neighbours showed us their British Brompton fold-up bikes and told us they were just back from Poland too.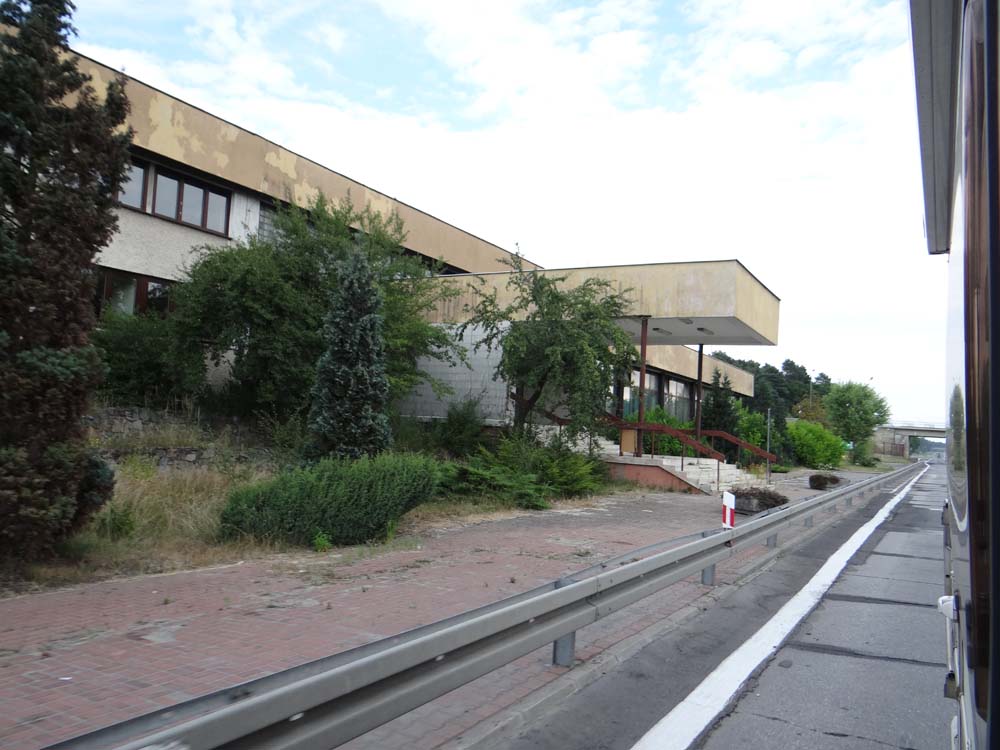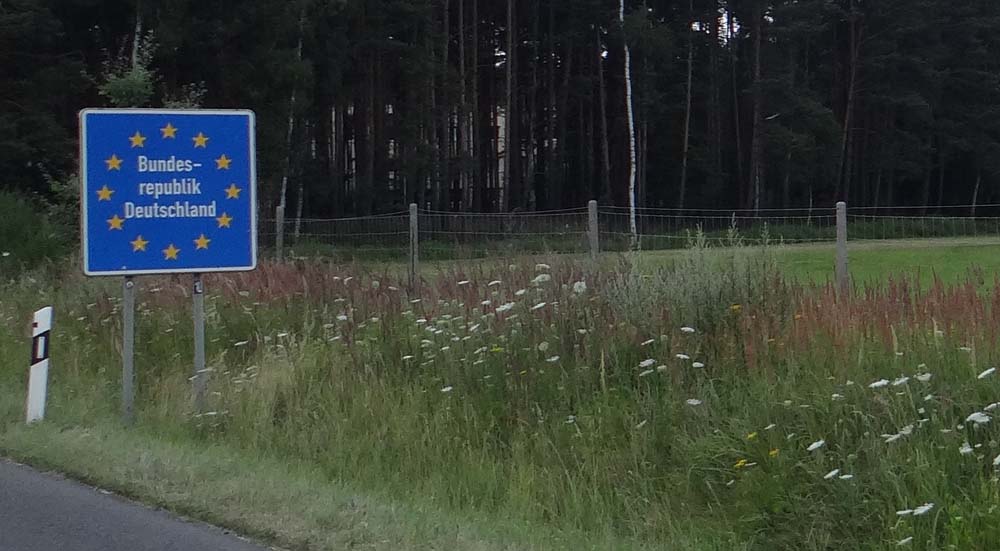 We're back in the easy countries now. Germany and France are such a pleasure to travel through in a motorhome. Service points and parking areas are everywhere. Everyone knows what a 'Wohnmobile' or 'Campingcar' is. It feels intrinsically safe. People are friendly. We can even speak some of the languages! The countries themselves are beautiful, varied and have wonderful food and beer. We're in a for a fab few weeks before heading back to Blighty. Tally-ho, chaps!
More photos from today: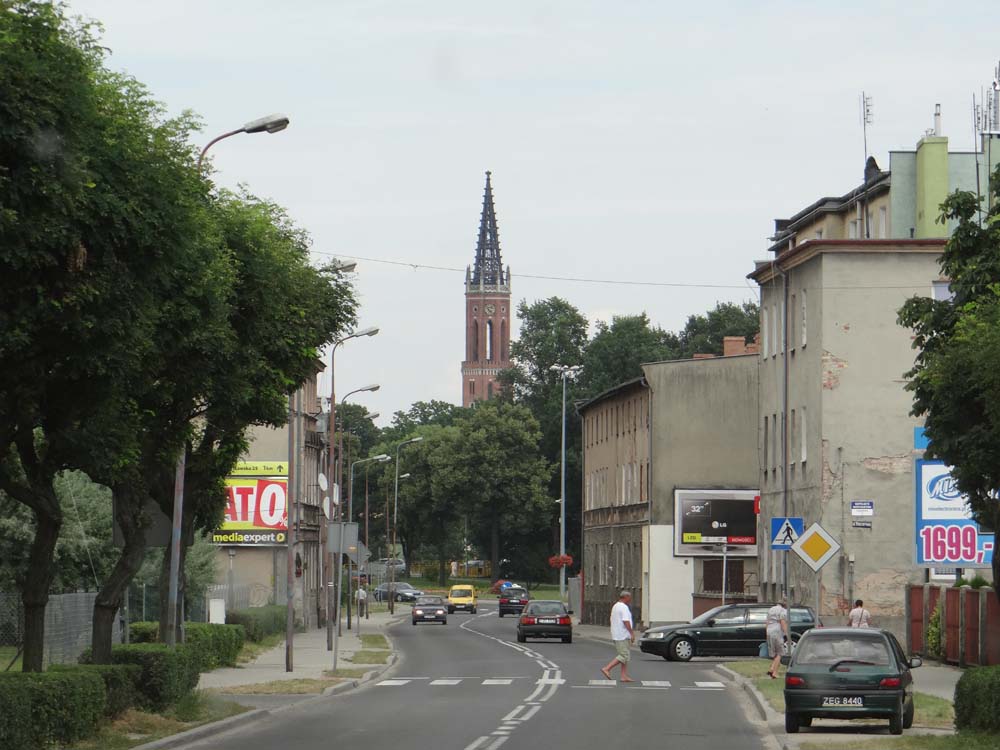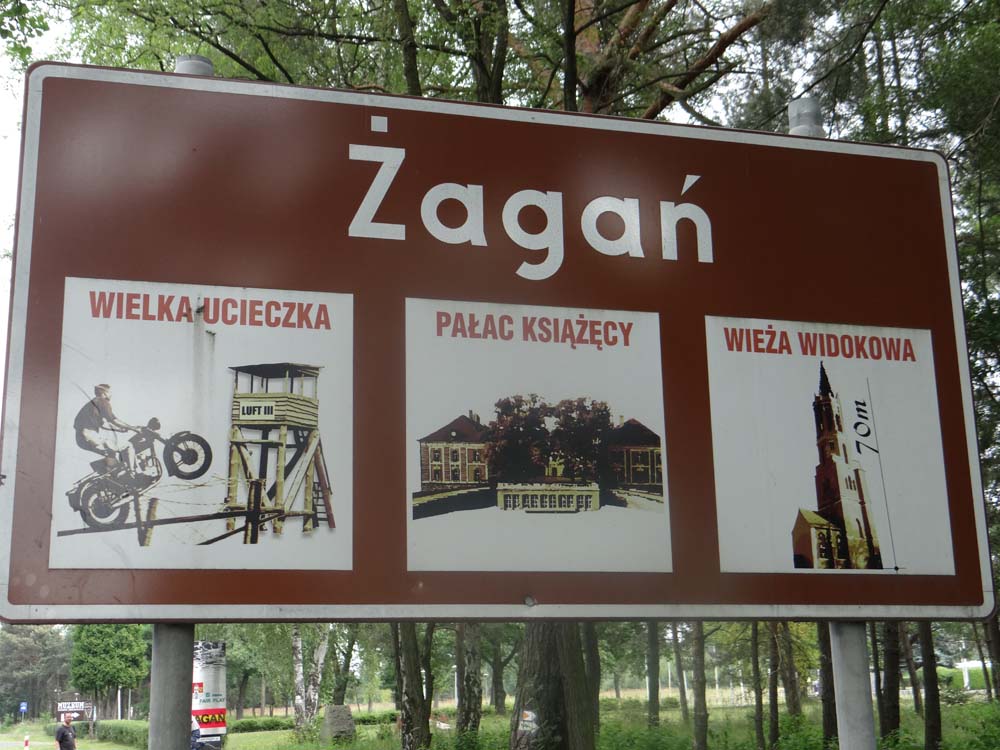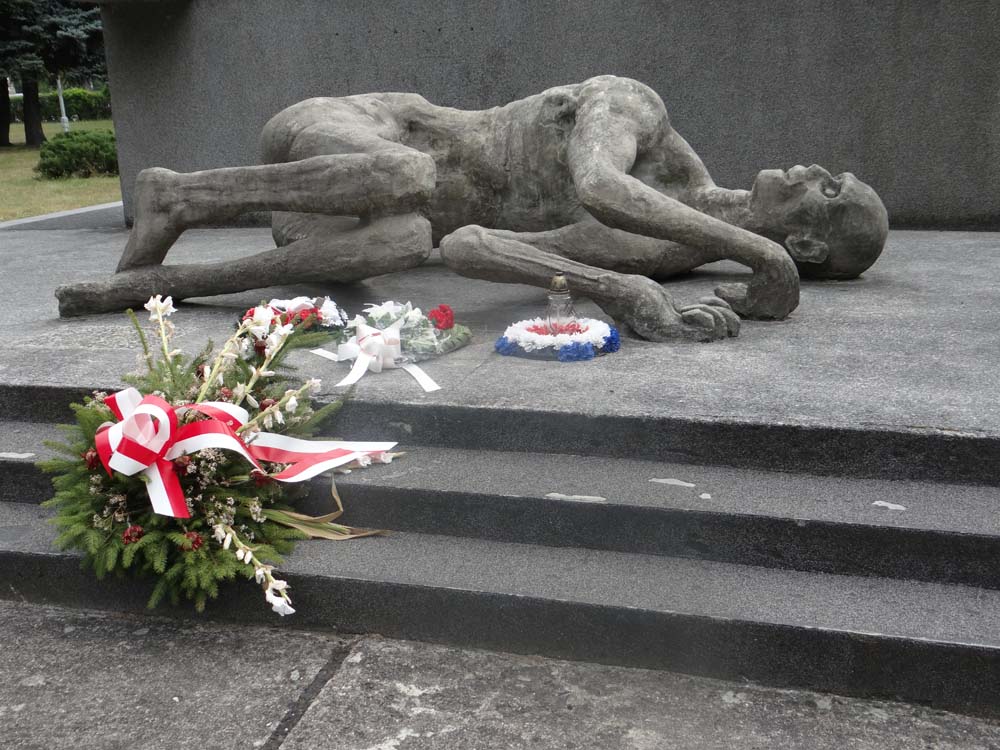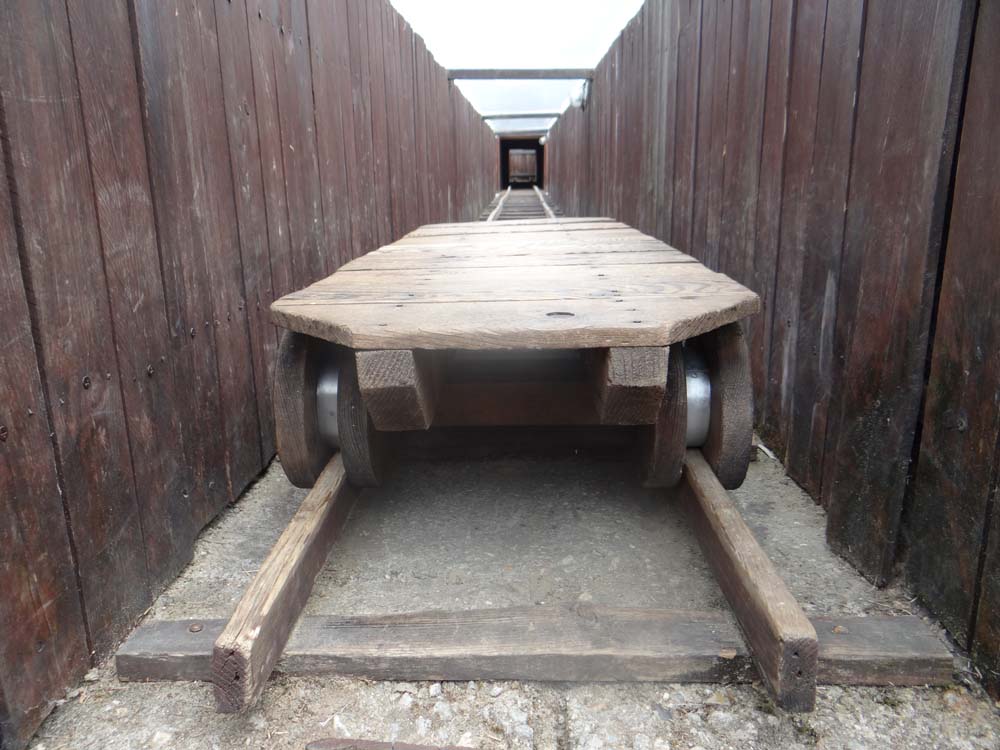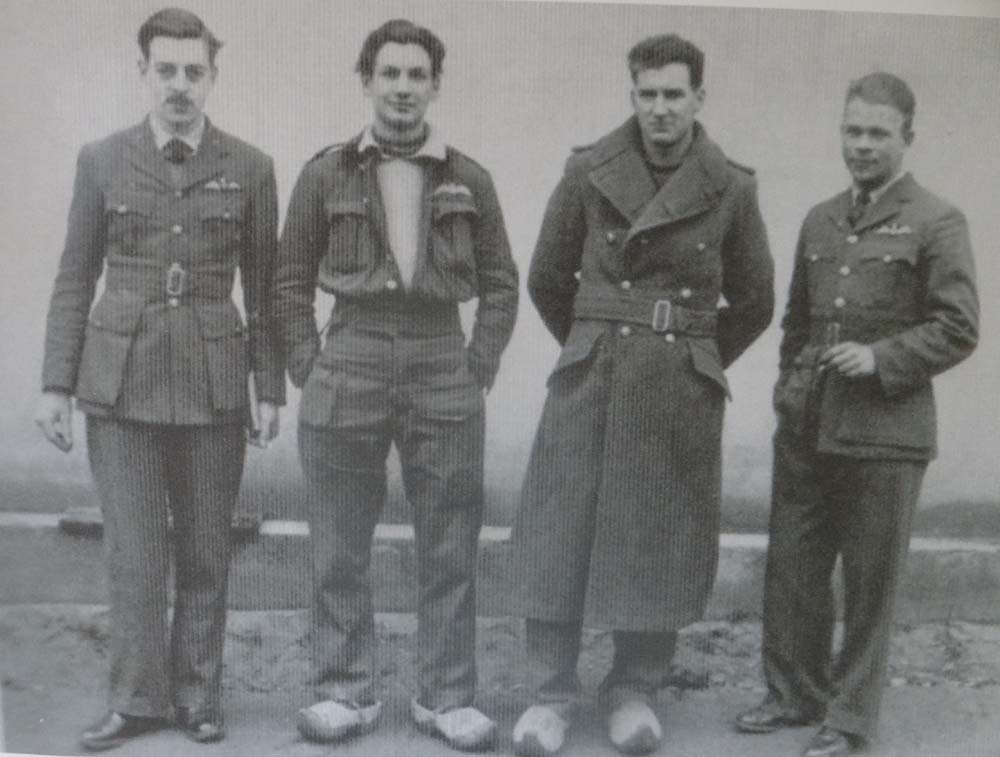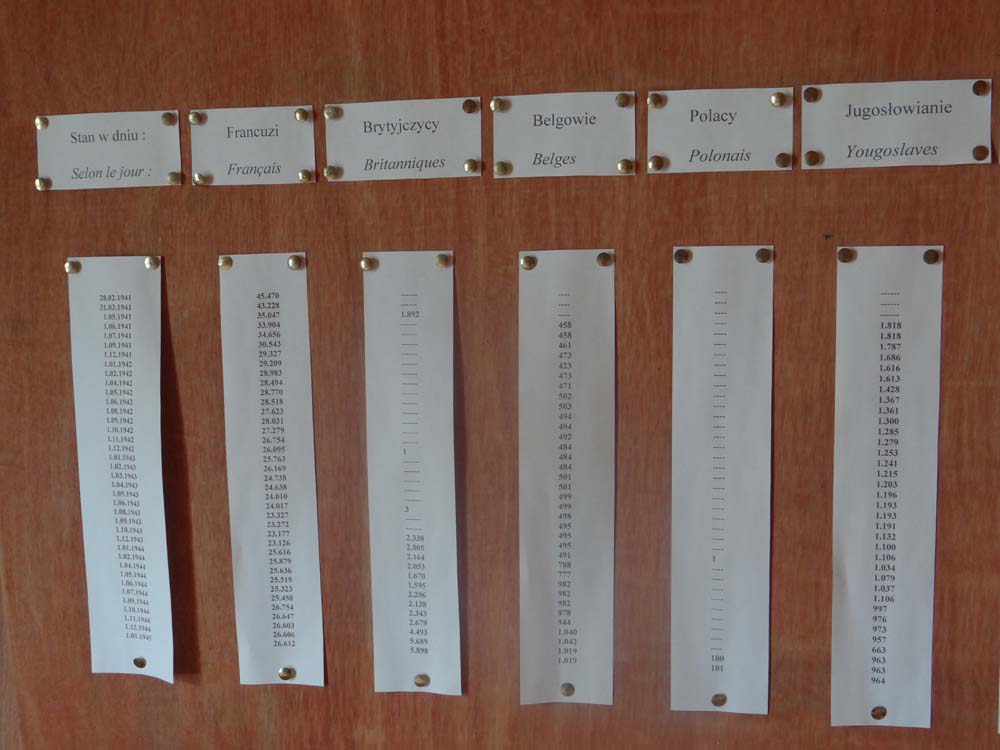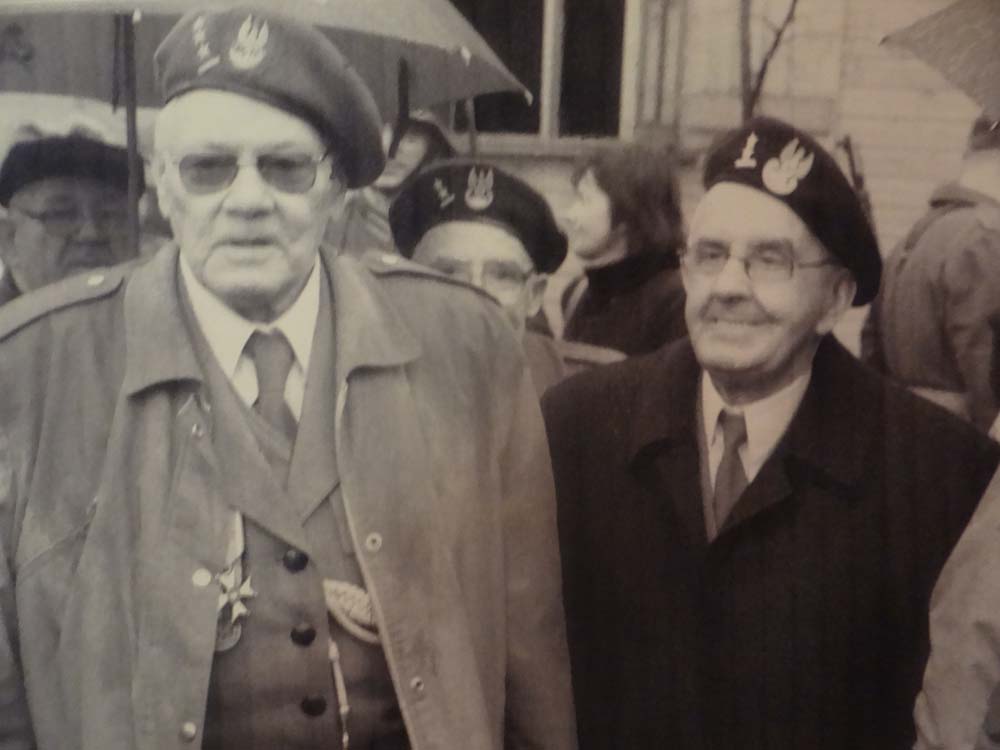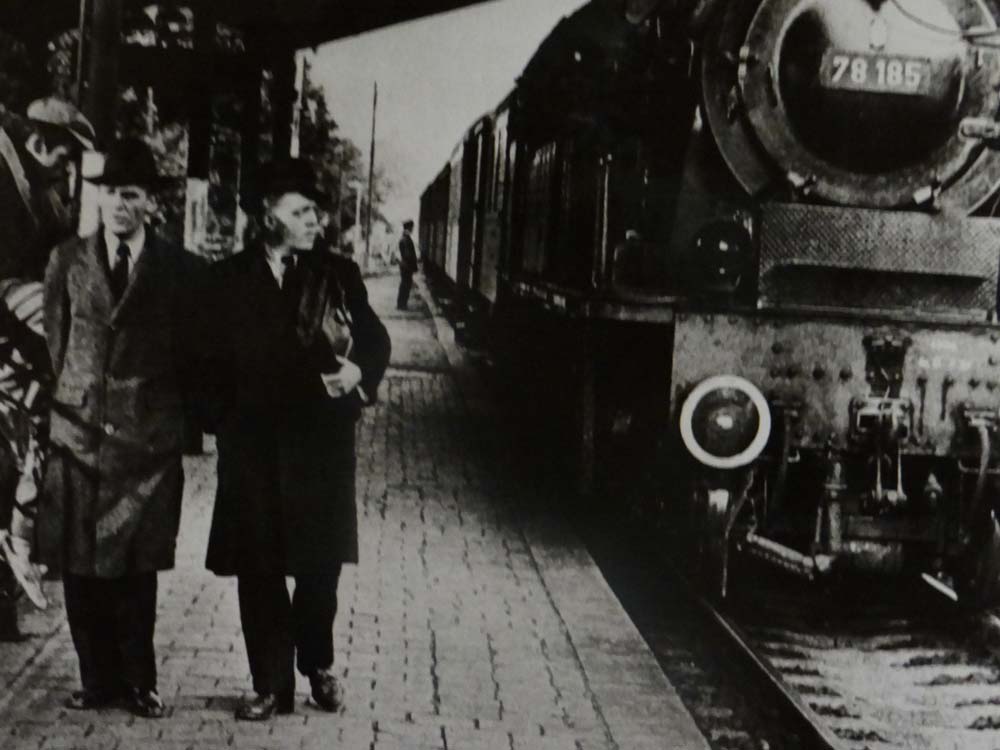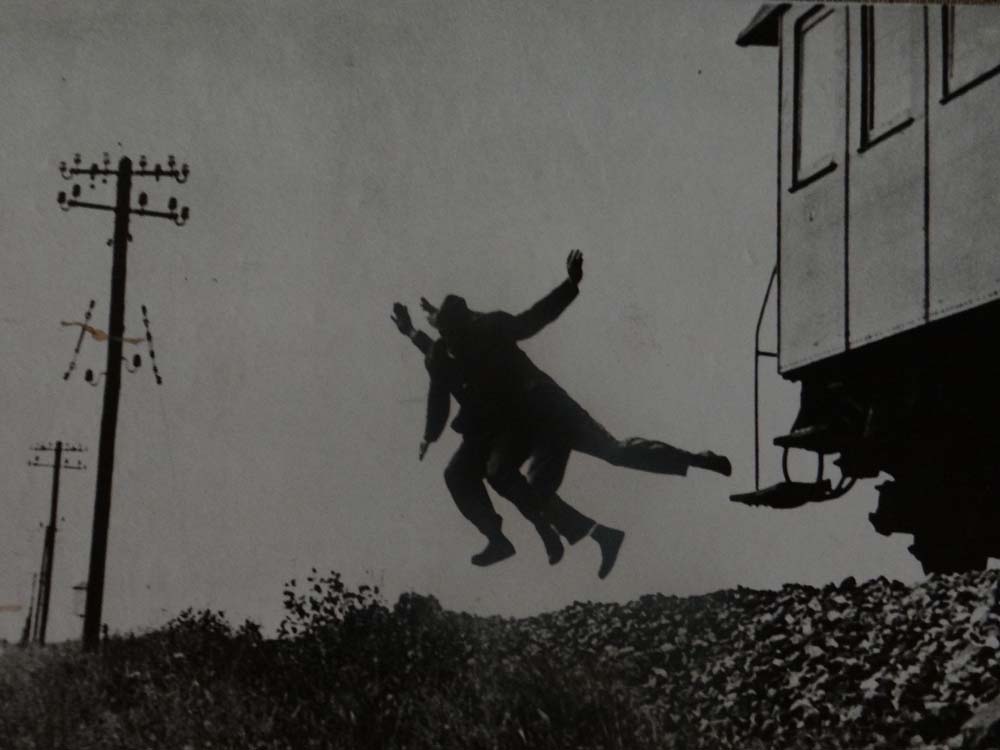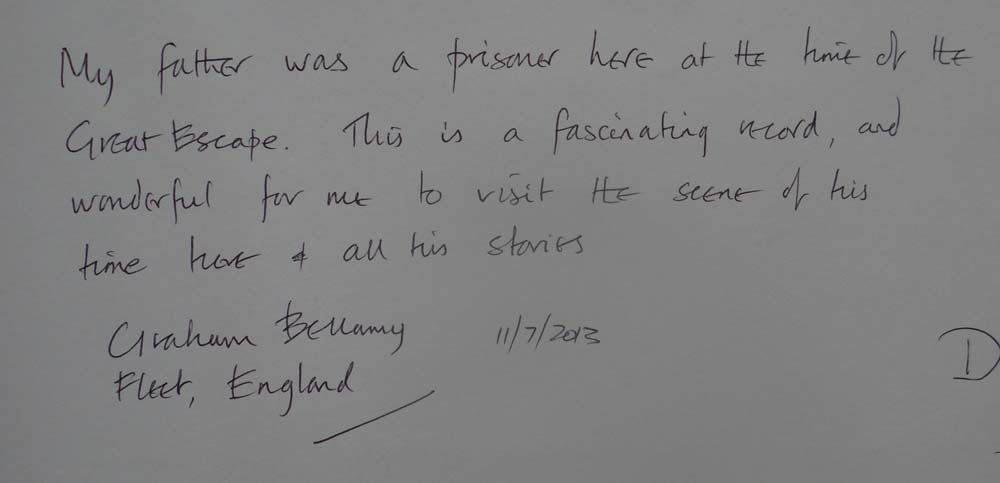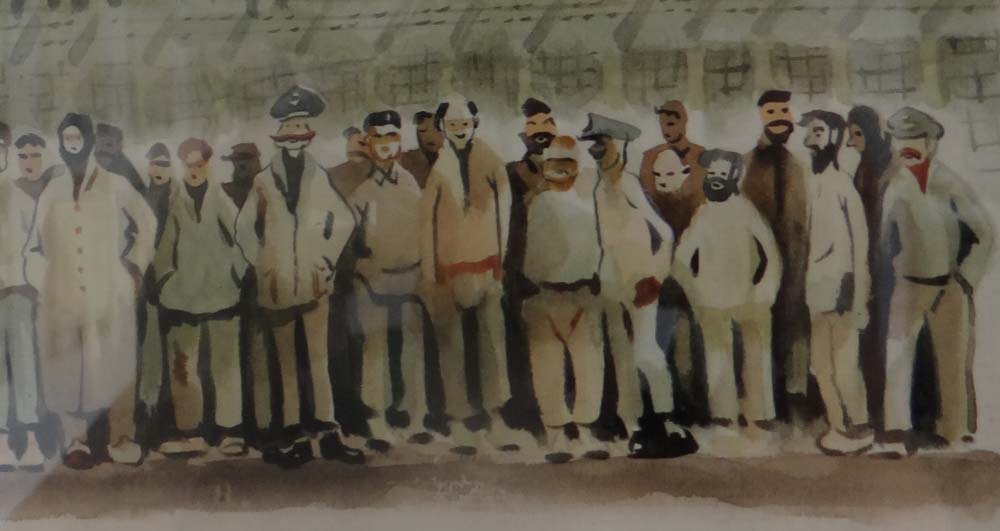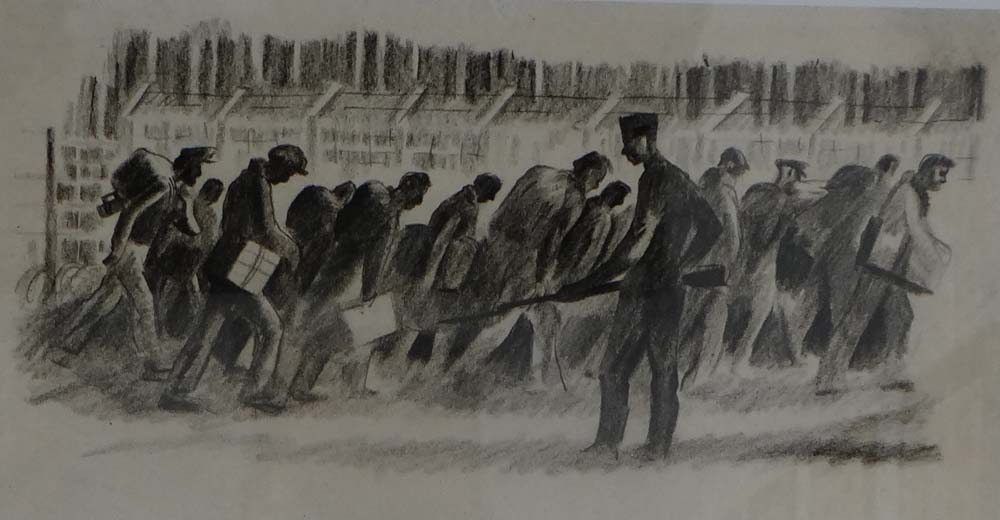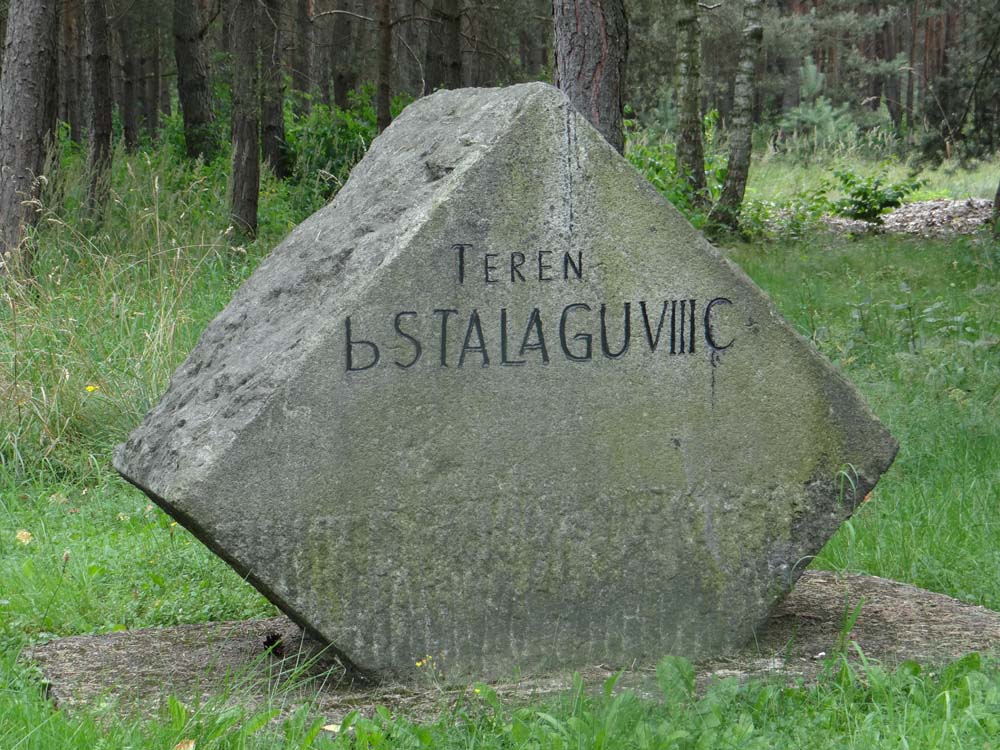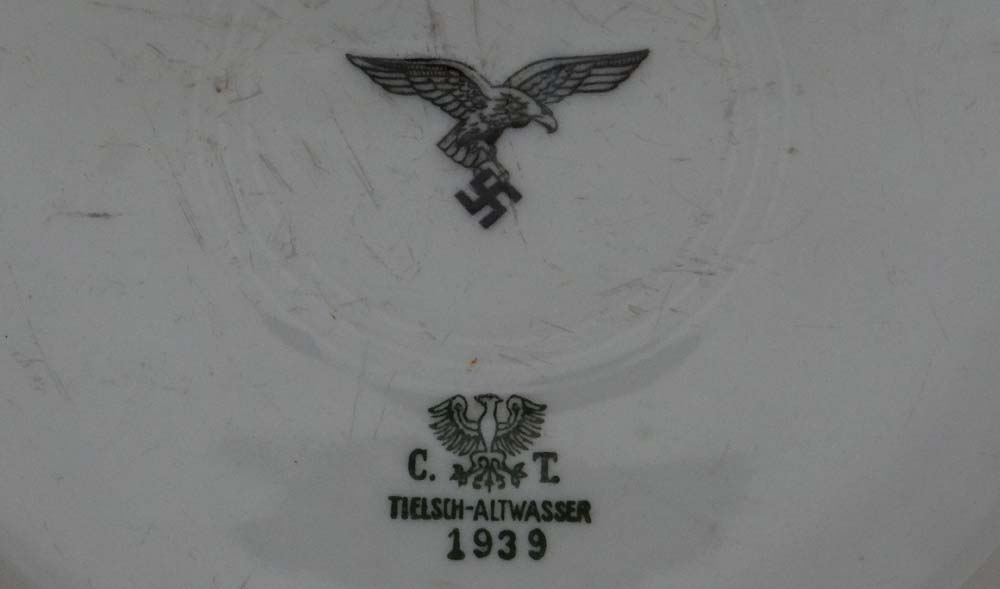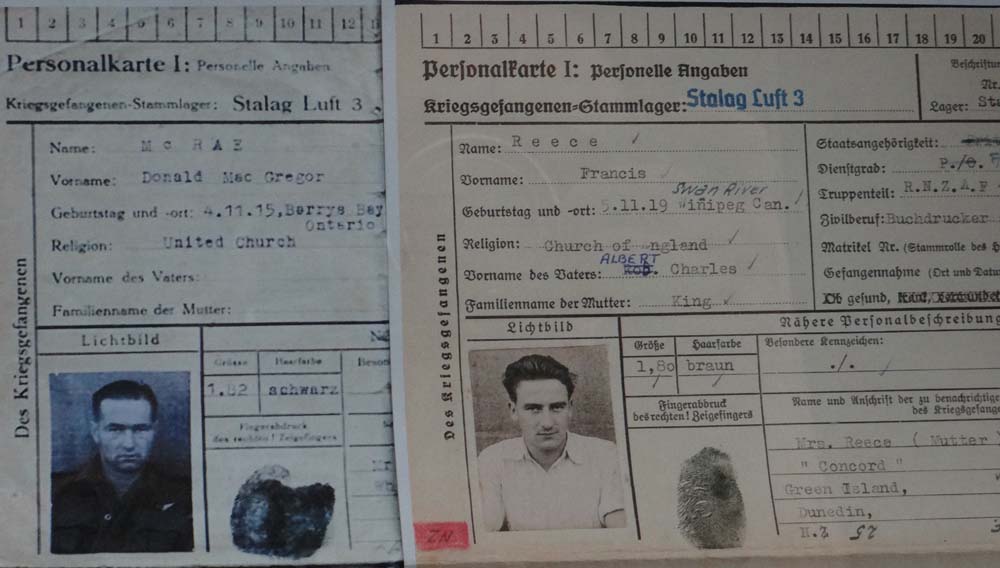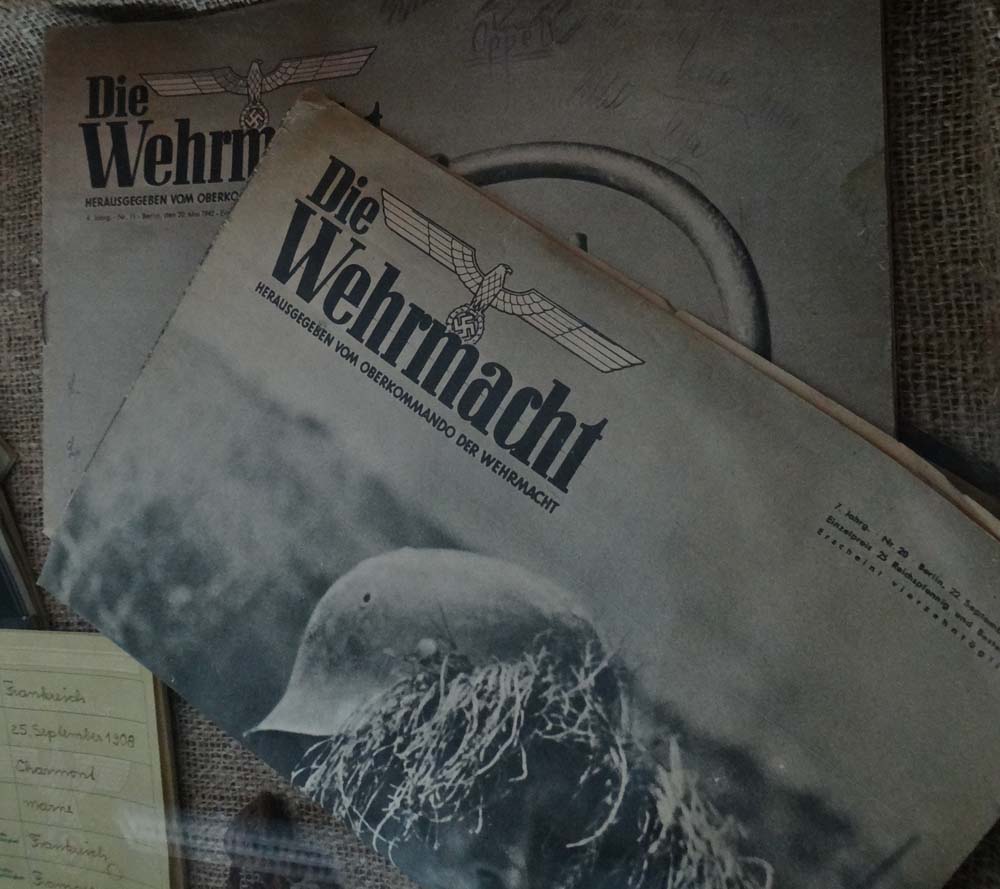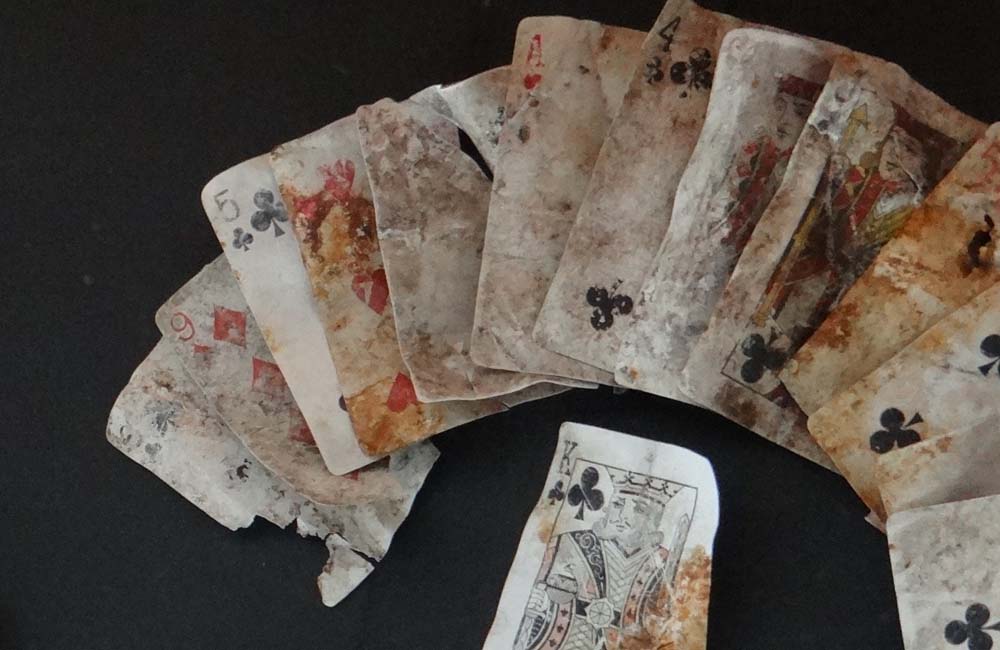 Cheers, Jay