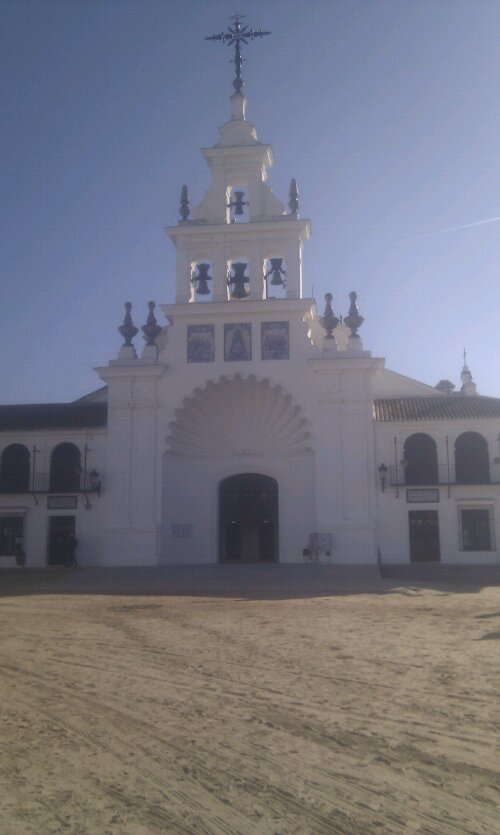 We're here – N37.34032 W6.02336
Weather – sun, sun, sun!
We said to ourselves last night that we'd get up when the alarm went off this morning. Despite remembering to change the time on it, it was still dark when it went off, so we went back to sleep.
We finally got on the road around 10am and made our way to El Ricio (aka the cowboy town). It's a good job we did go back to sleep because most of it still wasn't opened when we arrived. I wasn't sure what to expect, I'd heard it was like the wild west and to look at it, it was – a few more horses wouldn't have gone a miss though. But it was like a wild west ghost town/film set with a few souvenir shops thrown in for good measure. If you live near us at home you'll know of The American Adventure theme park. Well it was a bit like that but without the rides and with better weather. We only stayed for about half an hour as it seemed like once you'd seen one of the streets, you'd seen them all.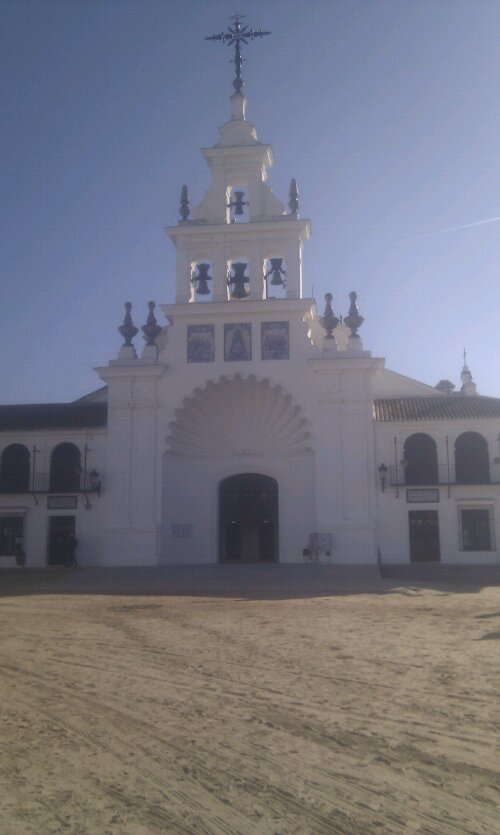 As we left we were no longer driving through the national park and the fields at the side of the road changed from Africa scenes to Polytunnels, miles and miles of them. It looked like strawberries growing in some of them, so if there are any in the supermarkets right now with 'product of Spain' on them I wouldn't be surprised if they were a polytunnel product too.
After a few miles the polytunnels gave way to olive trees, then onto what looked like fields of grass. Finally we reached urban sprawl and were struck by the number of bill boards, adverts and signage there was – how are you supposed to concentrate on driving? Maybe it's because it's been ages since we were somewhere like this, but it really did hit us.
Our friends Jacqui and Marc have been in Seville for a few days, so we headed for their parking spot. We're now parked up behind them on a quayside separating the river from a small marina. Unfortunately we found out that dogs aren't allowed on the bus, not even stars of the t'interweb like Charlie, so we're going to get the bikes and pooch chariot out tomorrow to travel the 3 miles to the city centre following the helpful map from the marina office.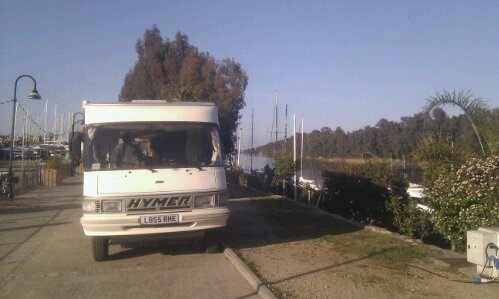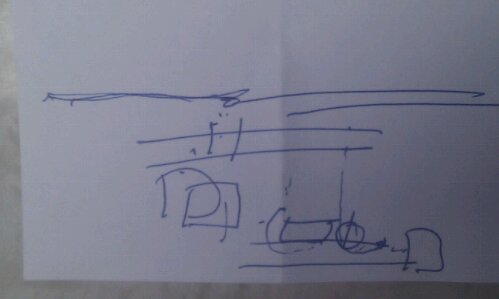 Today we're tiring Charlie out with long walks, then getting the bus into Seville for drinks and tapas with Jacqui and Marc. Yes, another tough day in the office for us!
Ju x