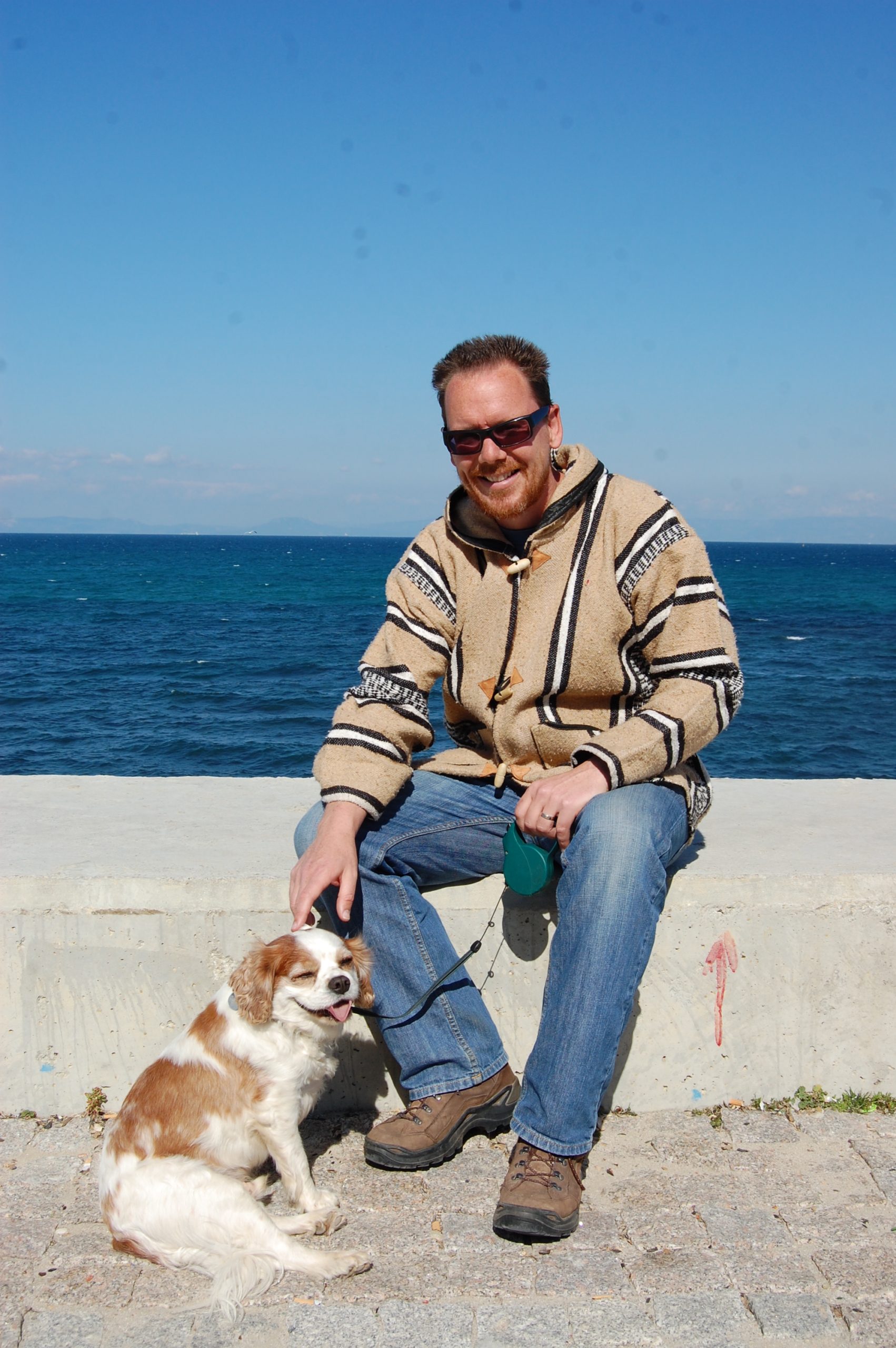 We're here – N36.18081 W5.43943
Weather – big grey cloud, permanently hovering over us. We're back in Spain. Unsmiley face.
We're sat in Dave in among the small motorhome village in Algeciras Lidl car park. Just as we were a month ago. The difference is 4 of the most engaging, challenging and fascinating weeks of our lives. It's quite a relief being back, but a big old fat downer too. As fellow traveller Adam says, at least there's the beer. Oh, and our ADAC breakdown cover becomes valid again!
This morning life was so different! I took Charlie for a walk around the suburb of Tangier we were in. A friendly but persistent stray dog decided to accompany us. As it occasionally legged it off into the road I changed my mind about Moroccan drivers. Yes, they are suicidal at times, but I've not witnessed a single accident. The dog lives due to their constant awareness of animals, people, bikes, mopeds, cars, lorries, rocks, potholes, you name it. Hats off to the Moroccan driver.
Walking past two schools at emptying or filling time, or maybe both, Mr Stray causes mayhem. Kids are often scared of dogs here, with good reason. One child flings themselves to the floor at an errant sniff and screaming ensues. As the thing wouldn't leave me alone, and I had Charlie, the locals seemed to think it was my dog. I tried to shoo it away but didn't want it to get killed by a car so ended up just walking along trying to pretend nothing was happening as mothers and kids parted before us like the Red Sea.
We set off for 5pm ferry at 11am with a 1hr coastal drive. Yep, 5 hours leeway may seem like a lot but we had no idea what customs would be like. Turned out nice again.
Cruised past the official looking ticket touts outside the port, all aggressively waving us in. Into the port to find ourselves surrounded by officials. Official touts that is. As I fended off a couple of blokes at the drivers door, the actual ferry bloke, identified only by a logo on his fluorescent top, grabs our passports and tickets from Ju. Slight panic and Ju legs it off after him. All turns out well, a final 10Dh 'tip' is paid, a pack of pencils handed over and we're on our way into the port.
Cutting the story, we're back in Spain, having spotted a few dolphins on the way. No one was the least bit interested in Charlie. No dog import papers, no pet passport, no stickers on the window saying we had a dog in here. Nowt. Phew.
So, a beer calls. At 22c a can it is about a fifth the price of Morocco. A huge Carrefour shop is complete and we're ready for our trip to Gibraltar tomorrow. Everyone tells us it is grim, but the vote we held said go see the monkeys, so we will!
Waiting for the ferry at Tanger Med:
Cheers, Jay