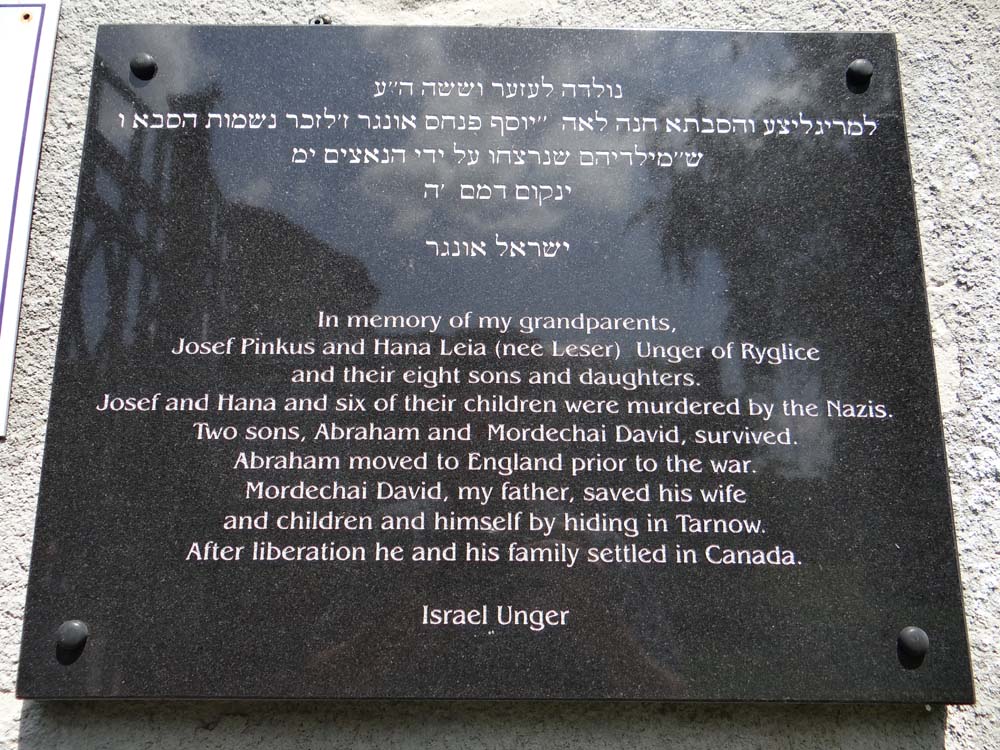 Dave the motorhome's still sat on short cropped grass (a novelty as we're usually in a car park somewhere) with fellow motorhomes for company hailing from the UK, Netherlands and Austria at Pod Jabloniami (Apple Trees) camping in Tarnow (N50.02268 E20.98747). The weather's holding nicely, about 30 degrees and sunny, we're having a relaxing time of it.
Today's been a day of washing. Ju's done four loads all together and dried them in the sun, at a total cost of about €8, an absolute bargain. Dave's smelling sweet, and is all geared up ready for a further trip West tomorrow. We've planned out our stops for the next few days, using the excellent www.campercontact.com. Tomorrow: the Salt Mines at Wieliczka, where we can stay the night in the car park. Then it's off into Krakow, where we hope to stay in a central guarded parking, and then on to Oswiecim, better known by the German name, Auschwitz. At least that's the plan! All of these places charge a reasonable rate to sleep in their car parks, with the comfort of being back in the EU comes the unavoidable cost (although I'm sure we could find free camping if we tried hard enough).
In among the washing of clothes, Charlie's had a much needed and much hated shower, and we've chatted again with Keith and some other guys on the site. We took a walk out to see the nearby Jewish cemetery, and then onto the town, only about 1km away, taking care not to Jay Walk – it seems crossing the road here without the Green Man's permission can cost us a fair few beer tokens…!
In town we spotted a group of guys energetically and noisily putting a stage up in the medieval square; Jazz bands are in town, and we can listen for free! As they started an hour ago, today's blog post is through pictures only. The only thing I'll add to all of this is one fact: before 1940 half the population here, 25,000 folks, were Jewish, by the end of the war there were practically none of them left alive. Men, women, children, babies, all slaughtered; 3,000 of them in the square we'd sat and had a drink in today.
Jay