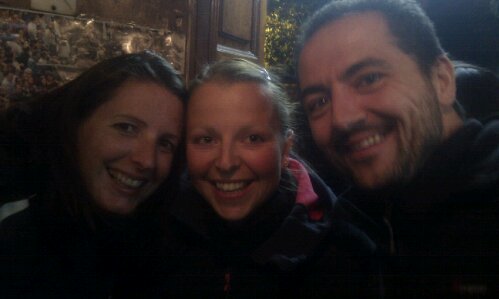 We're at the same place as yesterday, Gelves marina about 5 or 6km from Sevilla. The weather, in Europe's statistically hottest city, was sunny, but a bit chilly. The locals are in overcoats; we're in shorts.
Tapas. We love it, and the culture that goes with it! In other words, we can't get enough of wandering from bar to bar, grabbing a few small plates and a beer at each. If we're lucky we might strike up conversation with strangers.
We were pretty lucky last night. Marc and Jacqui had headed into Sevilla (Seville in English, and pronounced Serbeelya) during the day. They met us off the 140 bus at 7:30 ish, after we'd abandoned Charlie in Dave. A quick shifty at the enormous cathedral and off we went.
Bar #1: waiter uses chalk on the bar top to keep track of our tab. What sounded like an impending bar brawl turned out to be a lady ordering food. And the 2 euro tip was lofted into the tip jar via a small basketball net by the barman. Huge, tasty whitebait.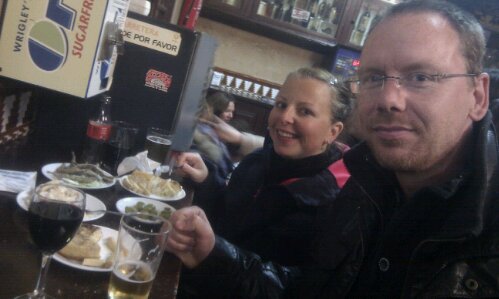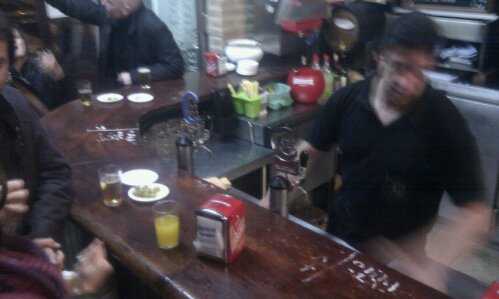 Bar #2: Marc points out that the only Spanish people in there were the staff. No matter! We find ourselves receiving advice in Italian from an animated aged chef to our right, being translated by his grand daughter, who had brought him on holiday along with a few nephews. Something about cow tails being made into a gorgeous dish as I recall. We're also advised to go to Sorento. On our left is a very different affair, a team of 'forced out for the night' English corporates here for meetings on some weapons project. That's one ritual I don't miss. Fab dried ham and I can't wait for Italy now!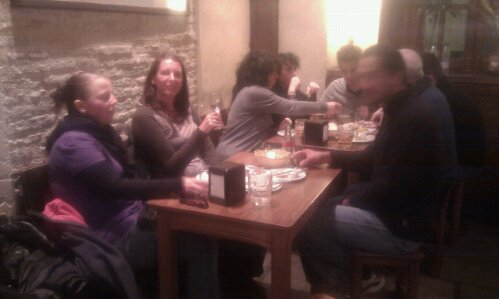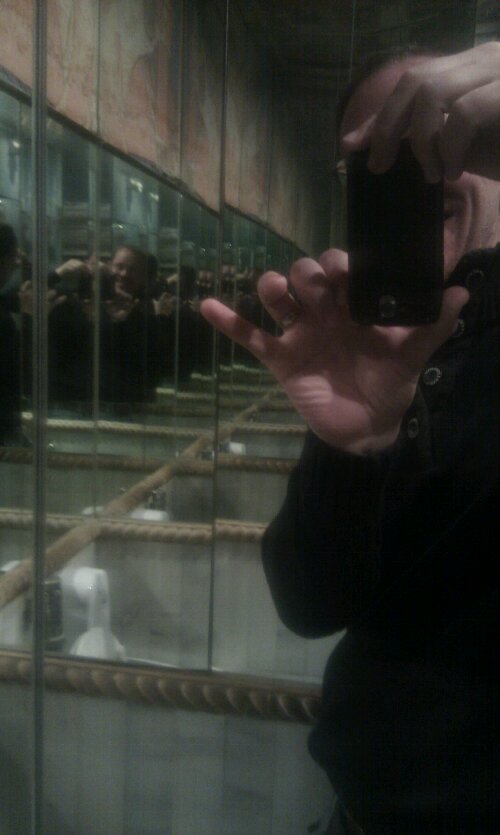 Bar #3: Ju took me past it today and only then did I remember it. Big enough for a bar, but not it's patrons, half the drinkers were forced out onto the streets. No idea what I ate or drank in here. Ju tells me I had some 'orange wine'. Huh?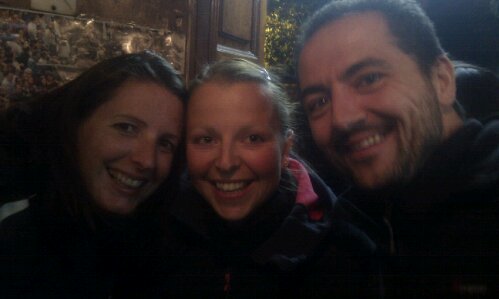 The taxi ride home through the narrow streets was something to remember though. Nope, forgot that too. Less lager next time.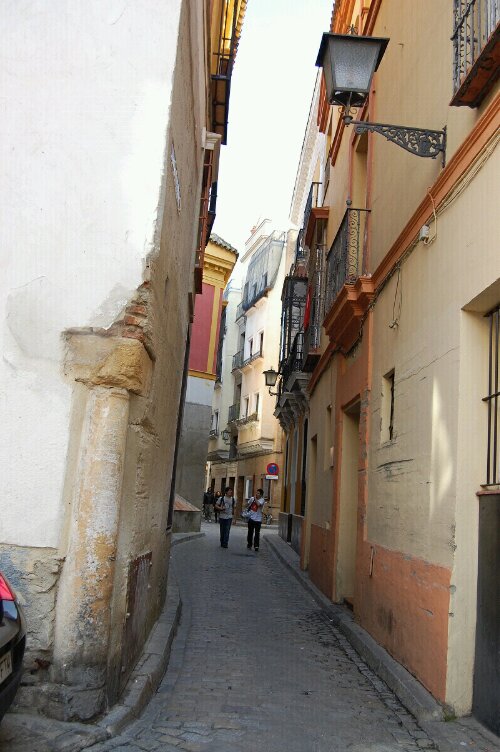 We got up today with hangovers and had intended to sober up and drive south. Good old Marc and Jacqui had other ideas and offered to look after Charlie for us so we could have the day in town. Cool! Dog despatched we jumped on the bus and spent some fun hours staring slack jawed at various marvellous examples of architecture. We actually PAID to go into the Reales Alcazares palaces, €8.50 each, but we didn't regret it. Originally built in 700AD, various Moor and Christian monarchs have inhabited and bolted on to the place as their egos saw fit. It makes for an impressive but weird sight, with adjacent rooms built in totally different styles. My Rough Guide tells me it was extended at one point so Mr Arab Ruler could fit in his 800 lady hareem. Oh yes, 800, and there was no Red Bull in those days. None of them are around now, I checked.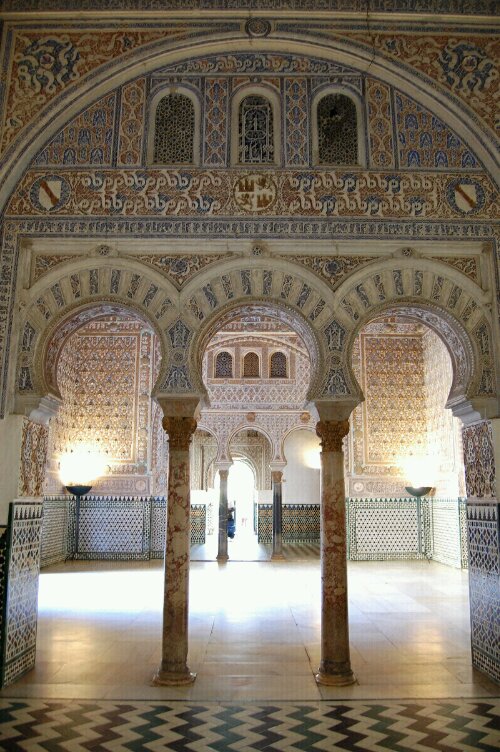 After the palace, we should have headed into the nearby cathedral, but we spent the entrance money on pizza (incongruously sold by a couple of New Yorkers) and bus tickets back to Dave. The Catholic church doesn't need our euros, and our feet ached.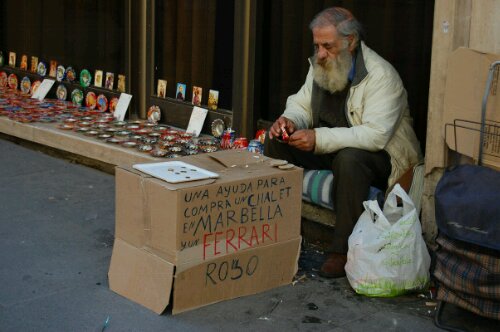 Back at Dave and some locals are partying on a yacht at anchor in the river. They've a remote control sea plane and are howling with laughter as it skims the water and pulls off the occasional dive bomb.
All in all, we liked Seville. A chilled place once in the centre. Shame for us our little harmless pooch can't get on any public transport in the entire Iberian peninsula, but hey ho, it'll save us a fortune in bar bills.
Happy weekend folks! Jay