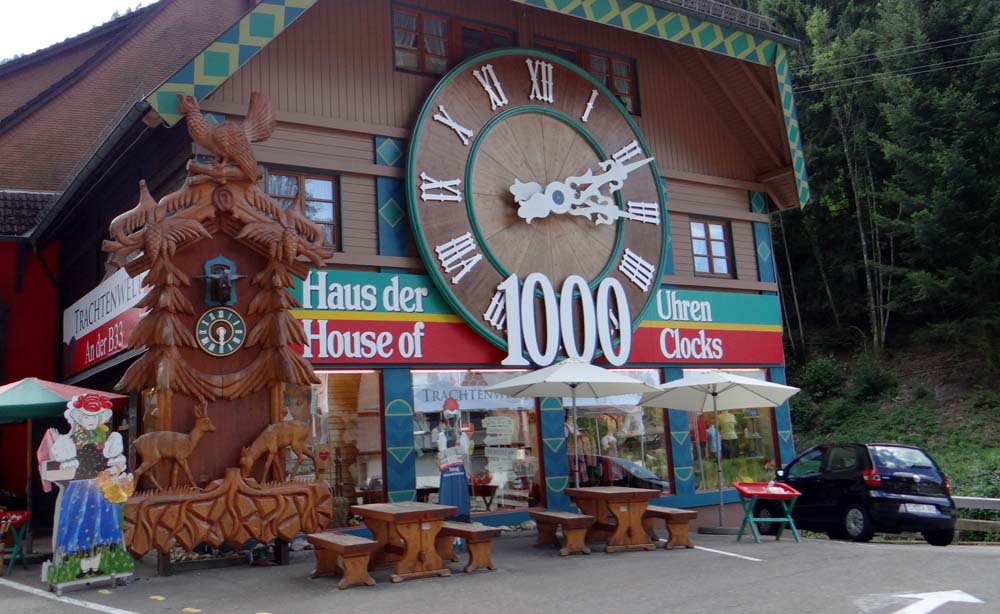 Dave the motorhome is in a rather busy little stellplatz (N48.09023 E7.95834) in the German town of Waldkirch, just north of Freiburg in the Black Forest. We got the last of the designated motorhome spaces when we arrived just after 6pm, but because it's so hot and the whole car park is covered by trees, arrivals after us are parking in the car spaces – shade is a valuable commodity today.
Last night we managed to stay up until 11pm before falling into a very deep sleep, the weekend with Jacqui and Marc had been a packed one and we were shattered. Once again it was hot in Dave once we'd closed the windows (we don't tend to keep them open when we're not on an enclosed campsite or stellplatz) so Jay moved down onto Charlie's bench for the night and opened the window next to him to let in the cool breeze – anyone trying to get into Dave would have to climb over him, fortunately no one did.
This morning was the first morning in ages that I've felt like I've had a weekend. Normally most days feel like a Saturday, as I don't have to go to work today or tomorrow but it's not like being on holiday as this way of life has become the norm. Today I thought of Jacqui and Marc getting up for work and I actually had a little bit of that feeling you get when you are on holiday, or it's a bank holiday and you'd forgotten. It was nice, but yet another reminder that soon there will only by one Saturday a week and not seven.
The French motorhomes behind us left as we were washing our pots, so we reversed back into one of the marked out motorhome spaces on the Aire (French for Stellplatz!) and plugged into the free electricity to give our toothbrushes a charge. We're fine for charging everything in Dave using our batteries, topped up by the motor and solar panel we use the 12V sockets and an inverter. However the toothbrushes will only fit in an adapter plug we have, which plugs into our single 2 pin socket, so unless we are hooked up they can't get charged. They last for ages, but it was good to give them a little boost as we went for a walk around the town.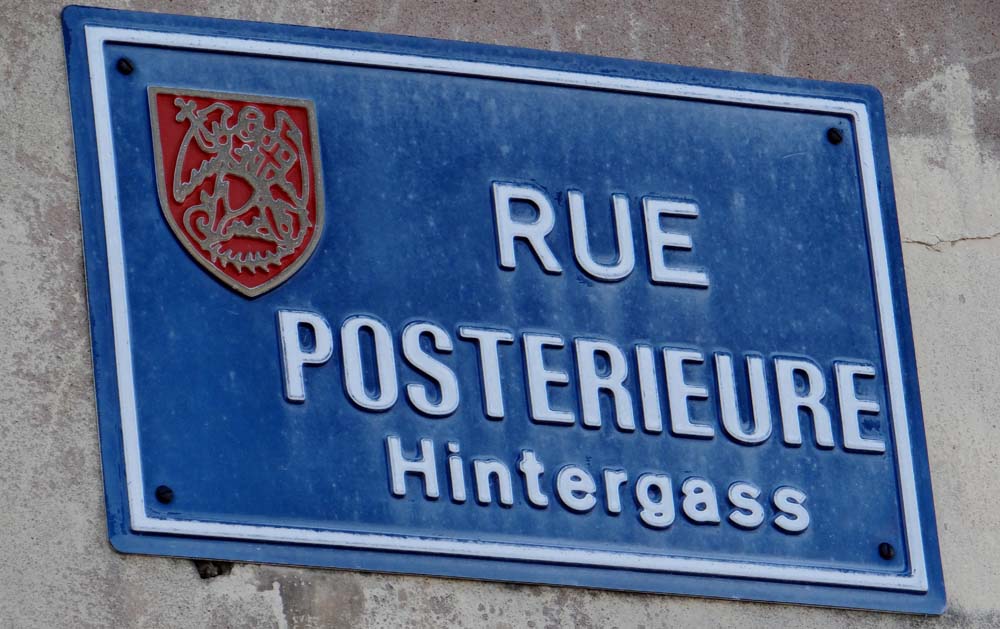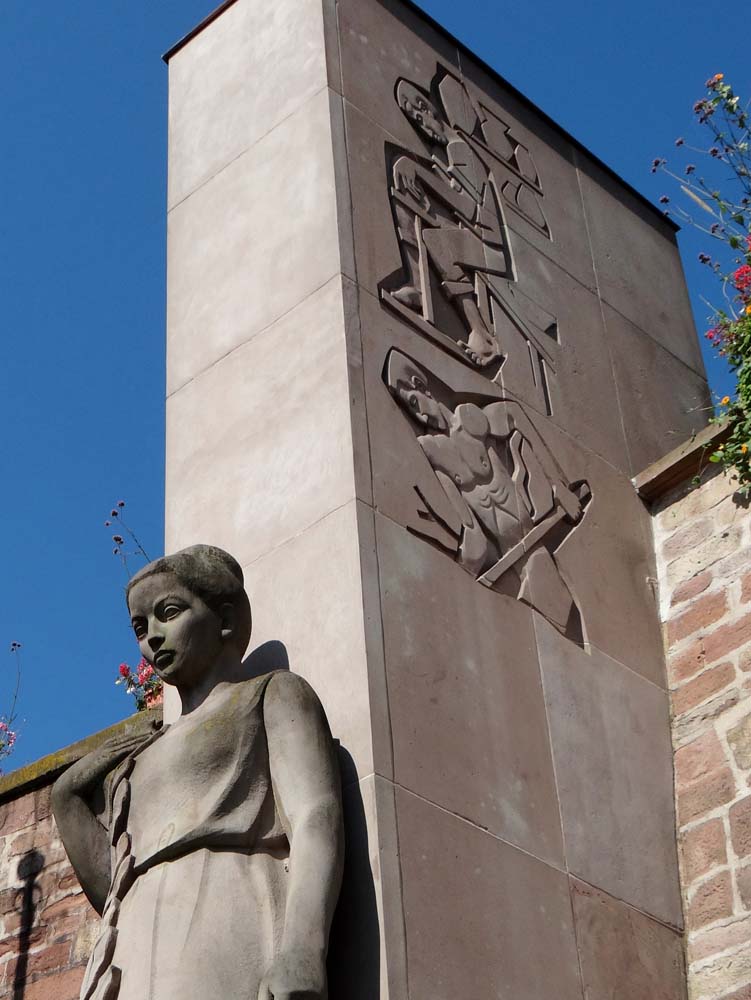 Soufflenheim is famous for pottery, the main street is lined with potters workshops and shops selling the stuff. Each potter seems to have their own style, so luckily the shops aren't full of all the same thing. I'd been thinking of getting a little jug for wine for months, and should really have bought one in Tunisia, Bulgaria or Romania where it would no doubt have been much cheaper, but I haven't spotted anything I liked – until now. So we've picked up yet another souvenir and another little space in Dave's already overstuffed cupboards has been filled.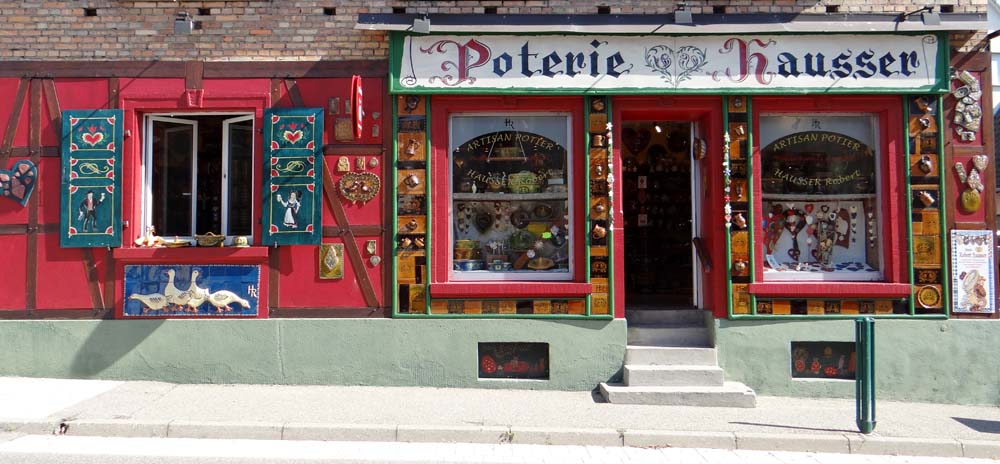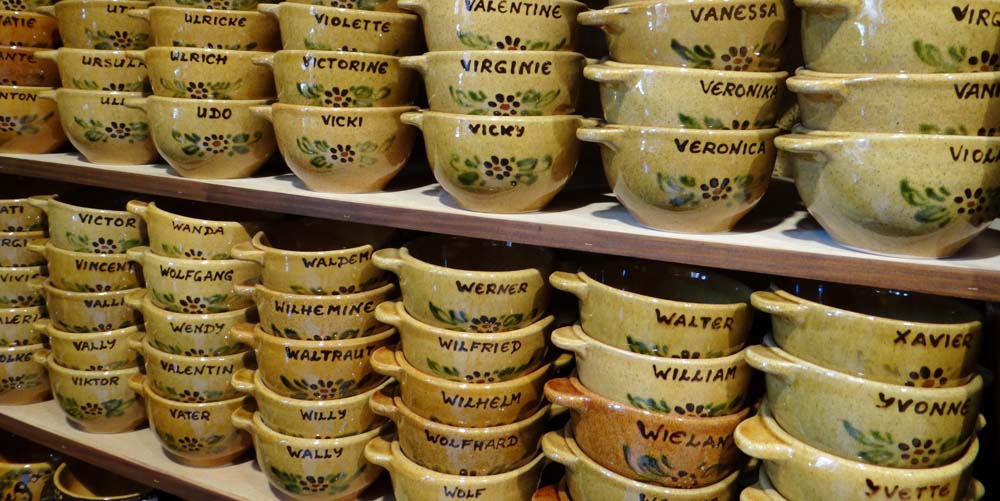 We got on the road with a plan to nip to a French supermarket and pick up some tasty treats that we've been dreaming about, before heading back into Germany for a trip through the Black Forest. Within ten minutes of leaving the Aire we were crossing the bridge over the Rhine and back into Germany, not a Super U or Carrefour in sight and no warning until we were on the bridge – the lorry in front of us pulled in as soon as he'd crossed and mounted the pavement to do a u-turn, maybe he was after some Confit du Canard too!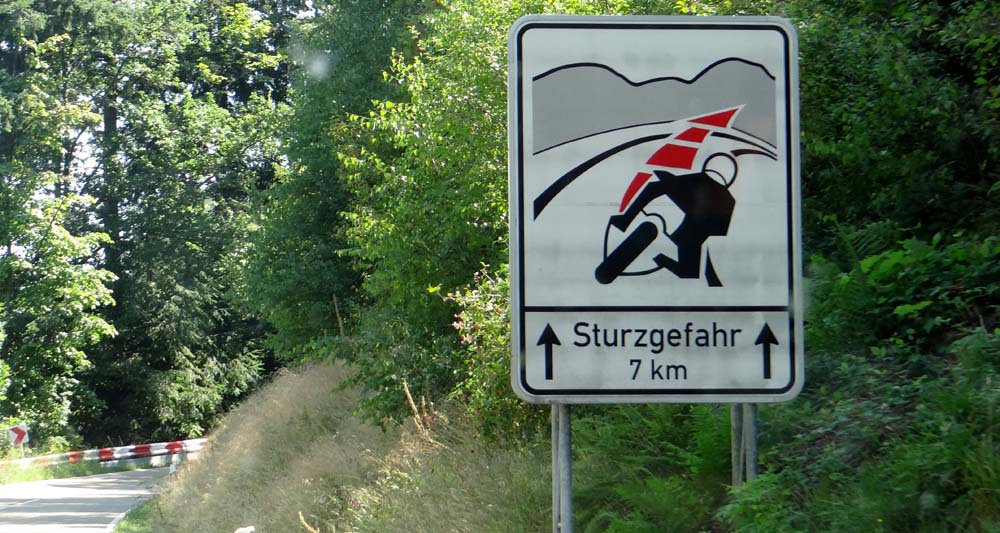 Satnav guided us through the numerous confusing signs that were everywhere in Baden-Baden and also forgave us when we didn't take the slip road inside the two mile long tunnel under the town – we were convinced she thought we were already out of the tunnel and was telling us to turn up ahead, oops. Soon we were on the Schwarzwald-Hochstraße (Black Forest High Street) which wound its way through mile after mile of trees with tiny glimpses of views across the Rhine and over into France.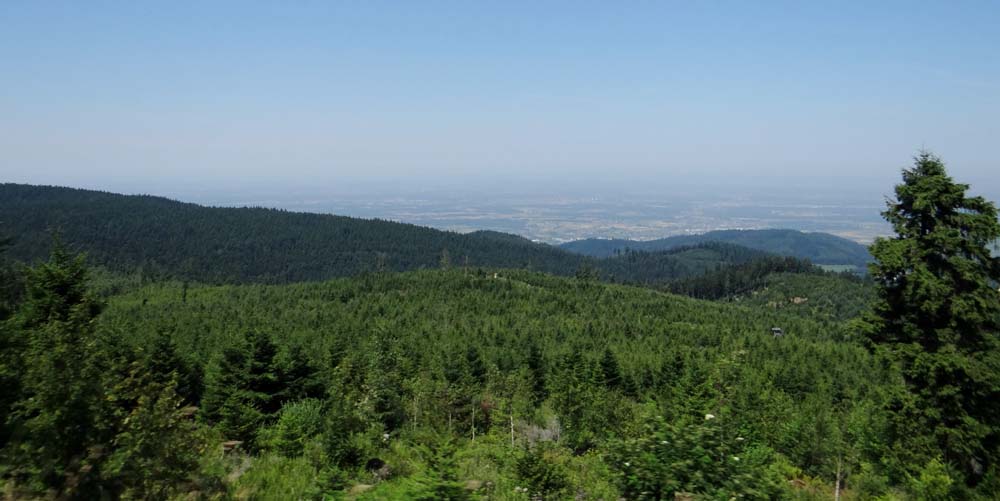 Spotting a load of cars we pulled in and went for a look around Mummelsee, the most famous lake on the route – unfortunately we weren't very impressed. It was a nice enough lake, but not so spectacular to warrant the huge amount of people there. Still it gave us the opportunity to do something neither of us have ever done before; eat Black Forest Gateaux in the Black Forest!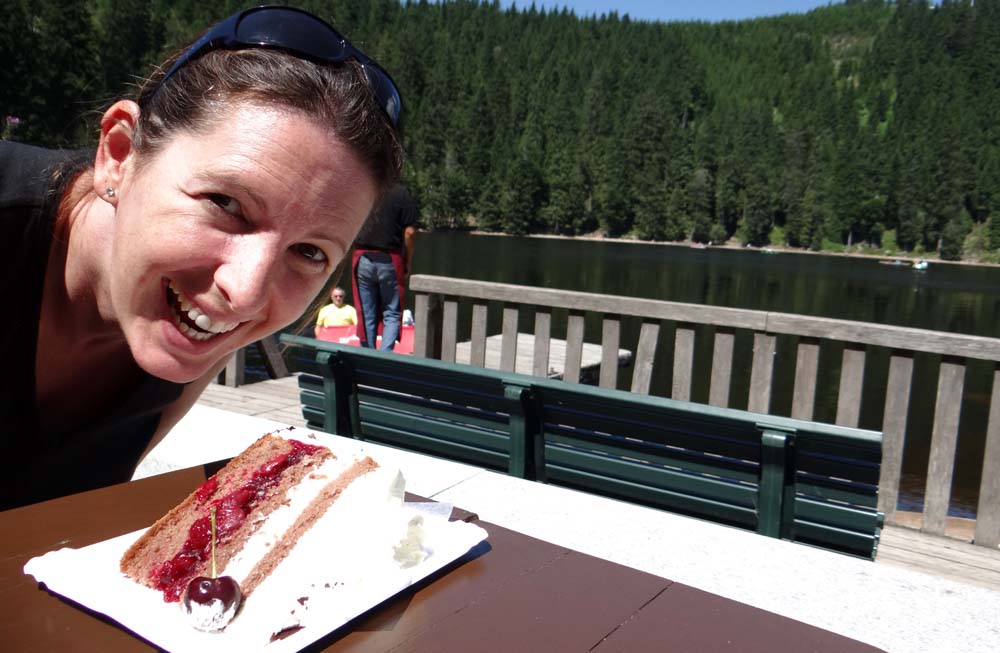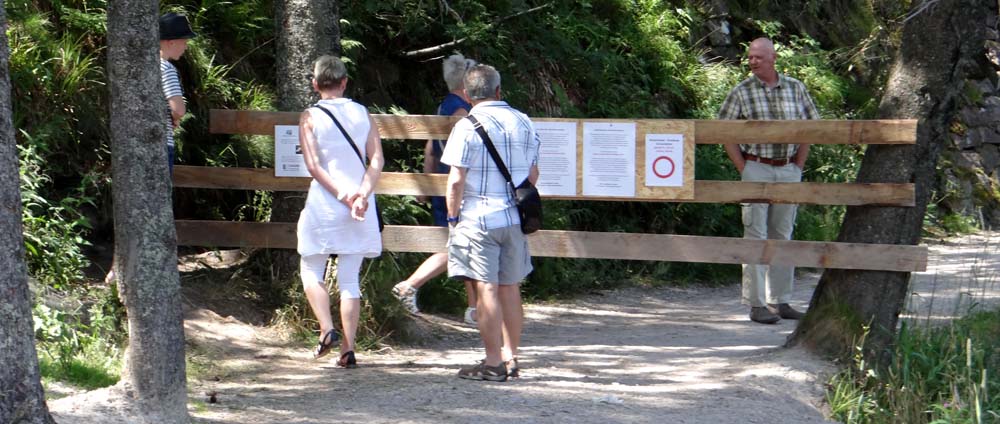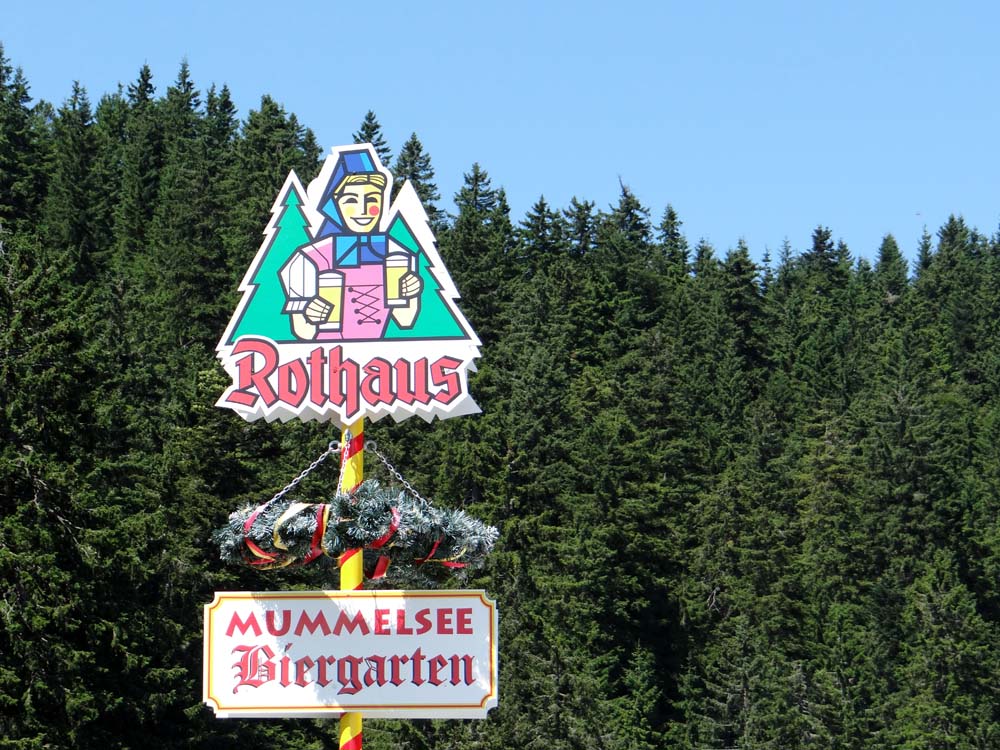 Back on the road again we asked satnav to take us to Triberg, our parking database talked of a motorhome car park near some waterfalls and as the temperature in Dave was around 37C we needed a cooling spray of waterfall mist. Arriving in Triberg it turned out to be a bit of a Disneyland version of a Black Forest town – almost every shop sold cuckoo clocks, lederhosen and Dirndl along with all manner of things carved from wood. We spotted a few motorhomes in a car park and pulled in to join them. Unable to understand the parking charges, we guessed it was €1.50 to stop in the day time and headed off towards the entrance to the waterfall.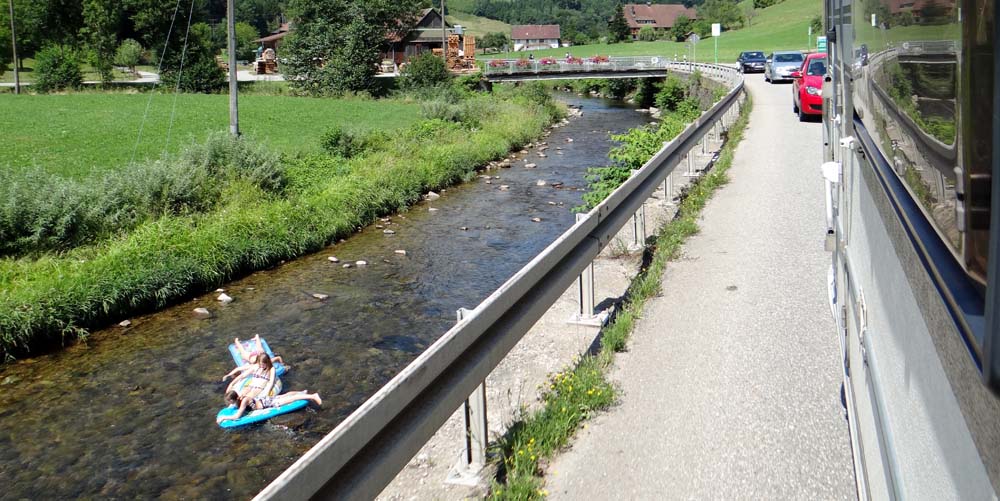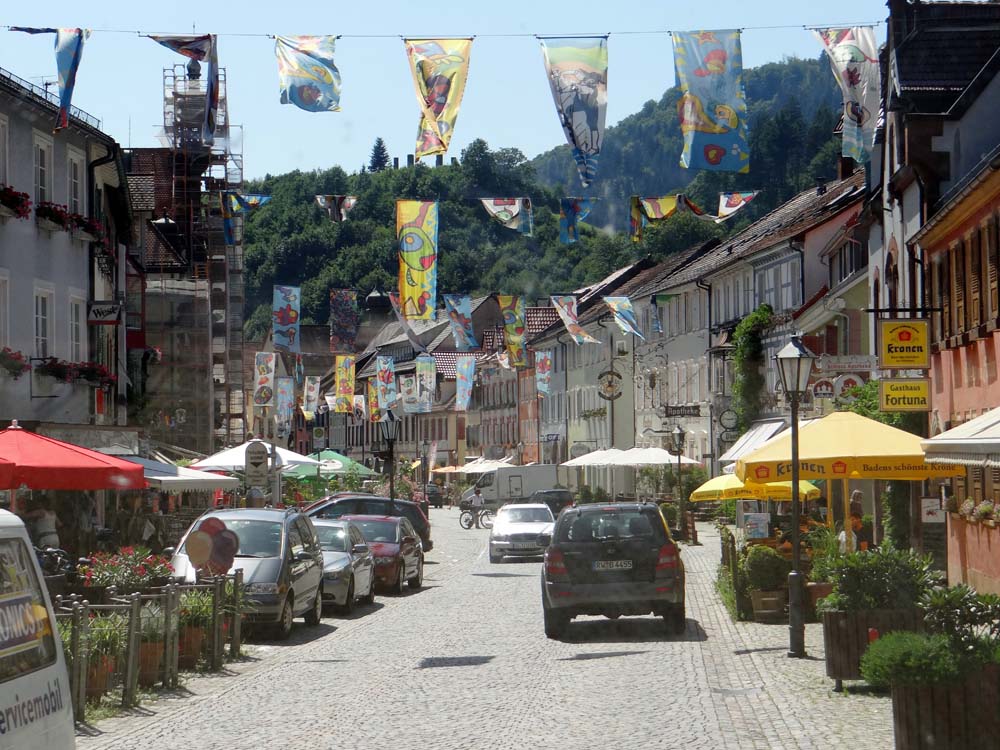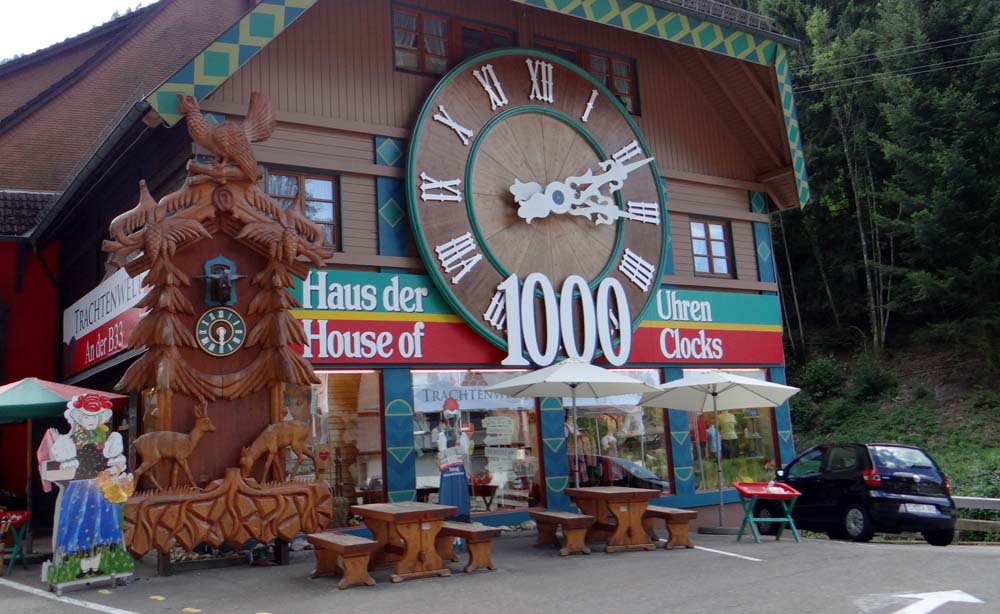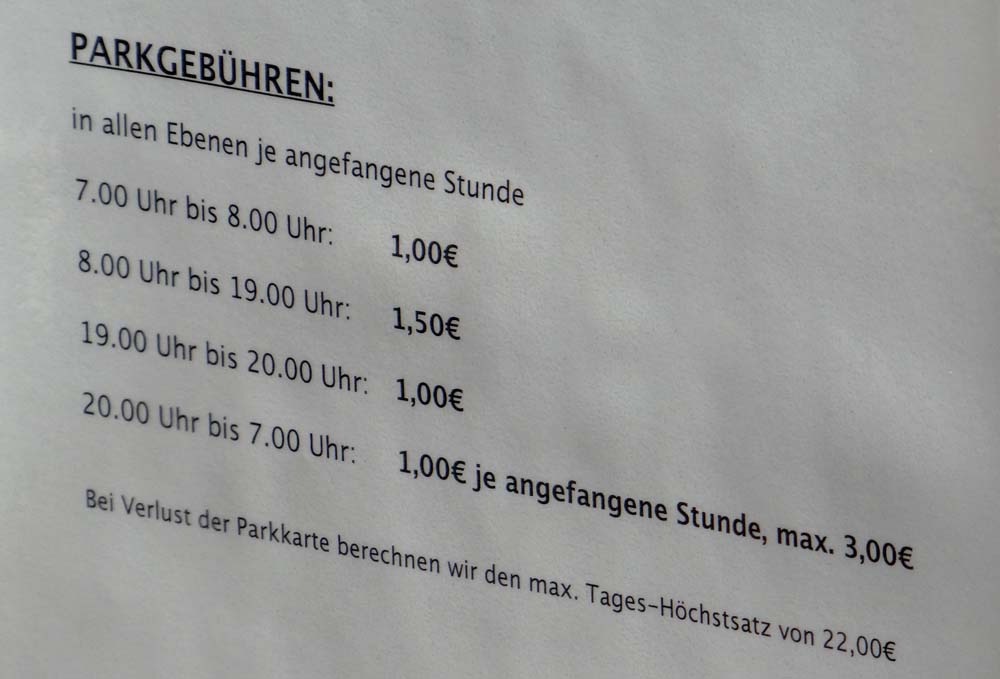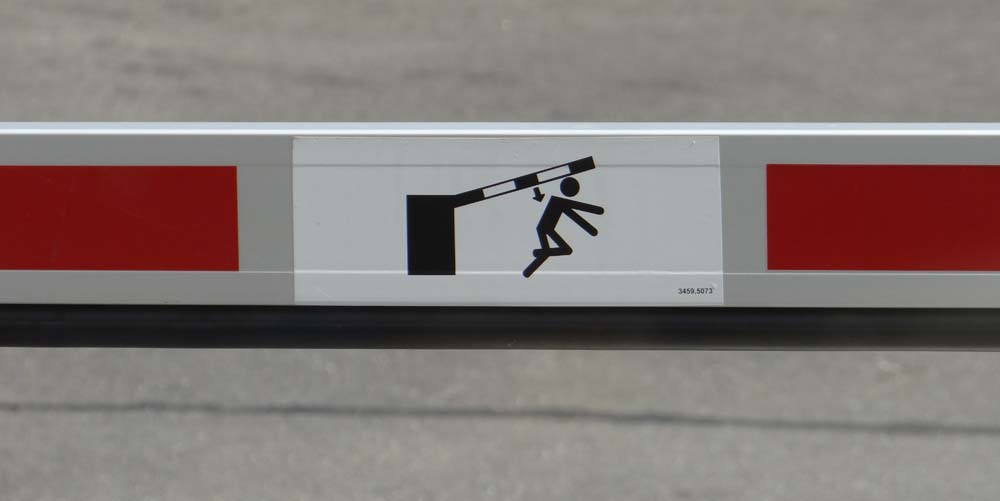 Surprised that we had to pay €3.50 each to go and see the waterfall, I asked if they had a copy of their leaflet in English, and that told us that we were about to see the tallest waterfall in Germany – so of course it would be worth the entrance fee. We strolled about under the shade of the tall pine and spruce trees with our eyes peeled for squirrels who were supposed to be in abundance and so unafraid that they'll happily eat the nuts you could buy at the entrance gate right from your hand. We didn't spot any, but we had Charlie with us, who was happily hoovering up any spare peanuts, so it was understandable! We did pass an American woman who was musing loudly to those around here that the bag she had just bought from the kiosk 'smells like peanut butter, but there's no butter, so it's peanuts!'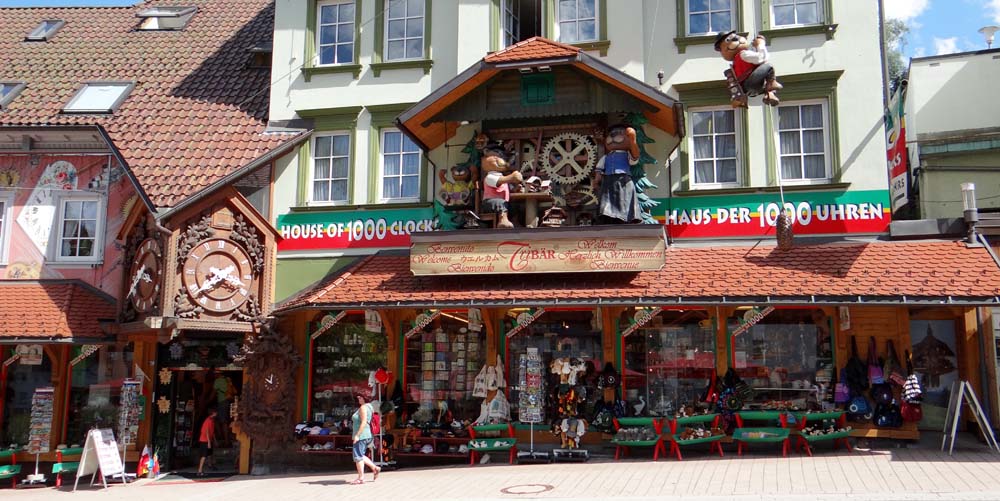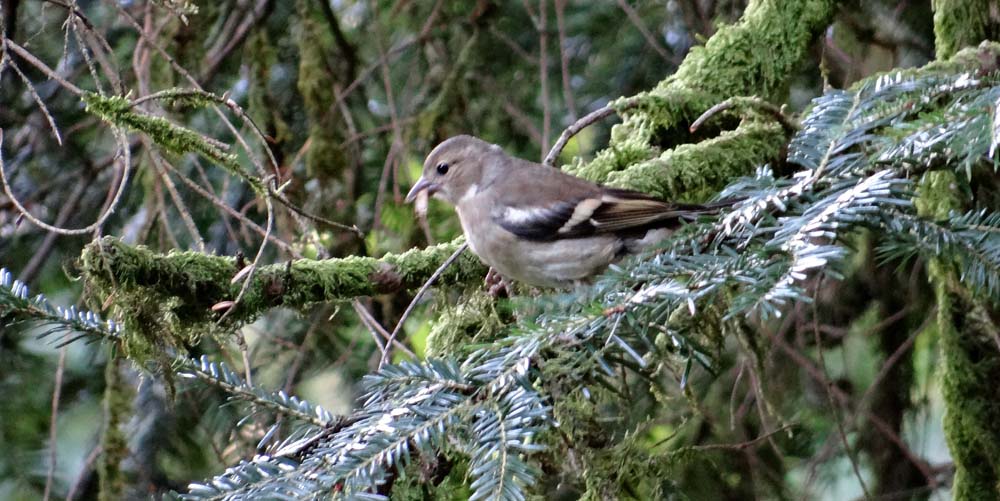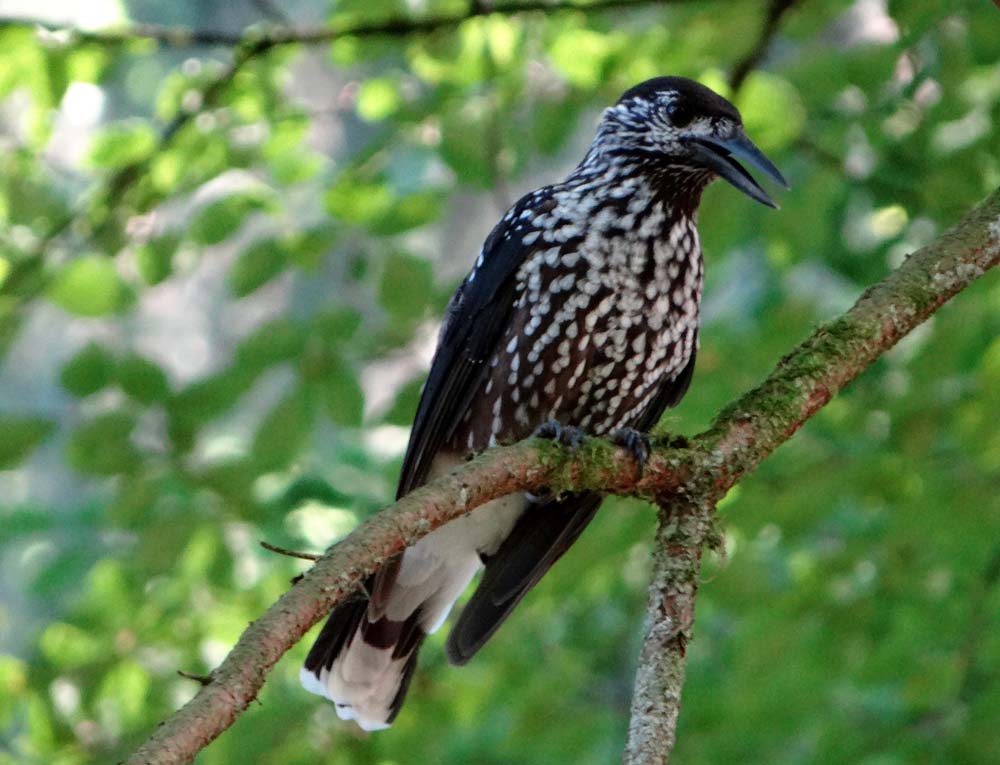 Reaching the waterfall was a bit of a surprise, it was a series of seven waterfalls which between them cover a drop of 160m. Re-reading the leaflet it didn't actually specify it was the tallest single drop waterfall, so I guess that's how they get around it. It was pretty enough, albeit a bit busy, and nice and cool so we spent an hour or so wandering along the various footpaths.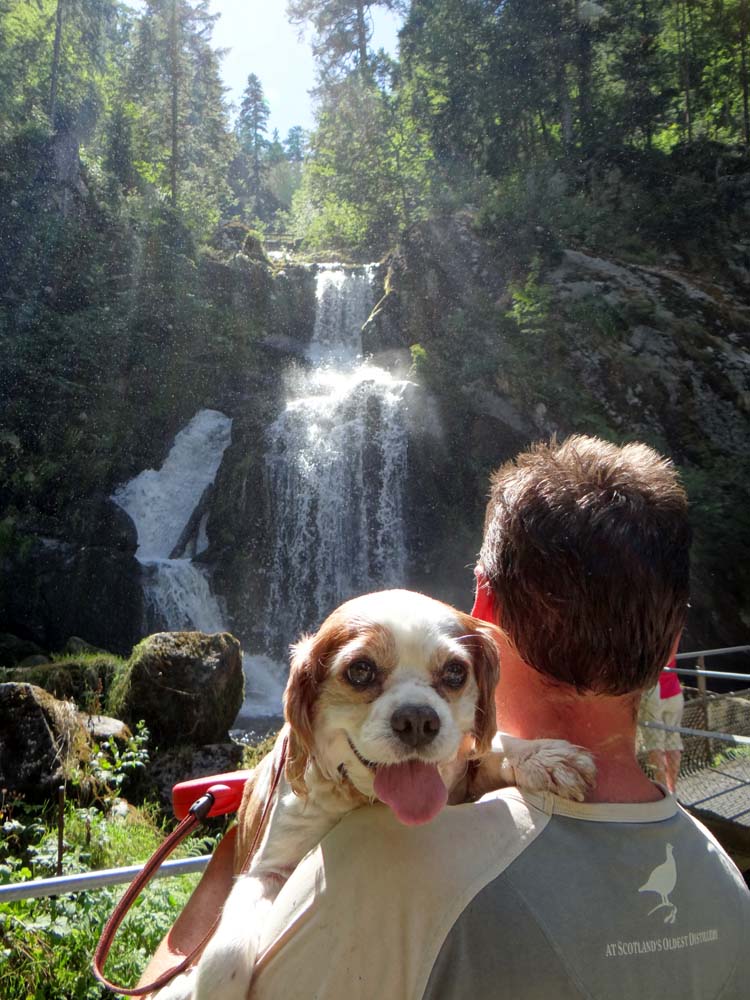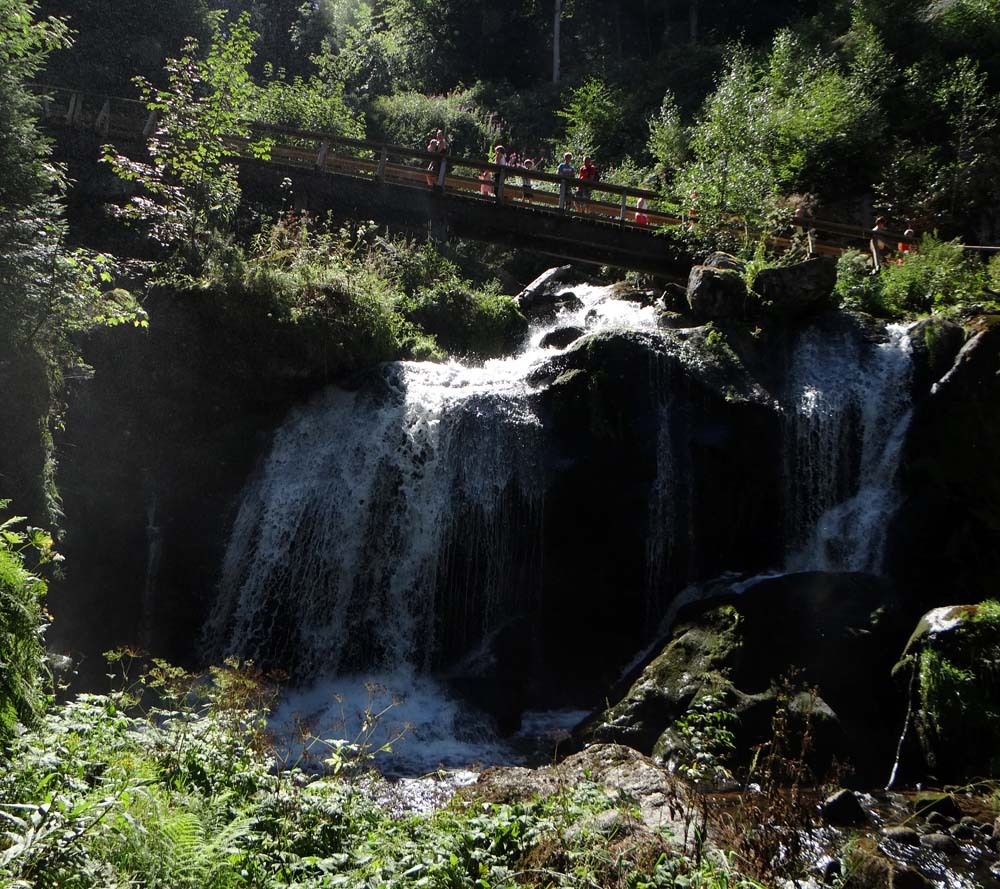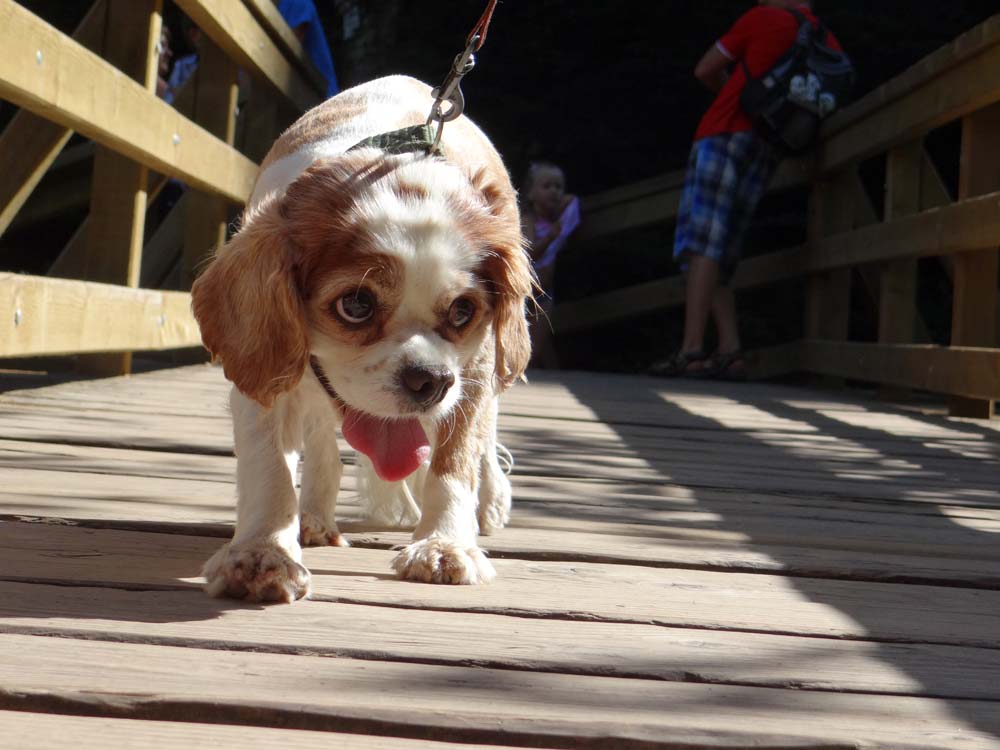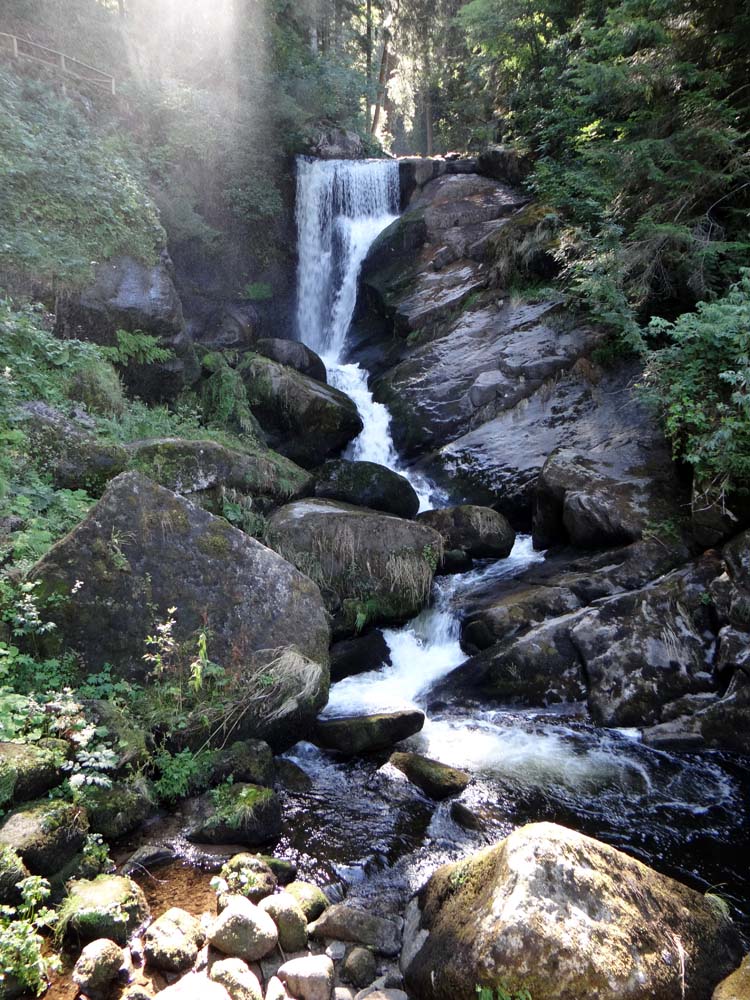 Back at the car park the ticket machine made it clear that the charge for parking was €1.50 an hour, we were just inside two hours so coughed up and cleared out before it ticked over again. This time we set our satnav for Waldkirch as the photos on our database showed a car park with tall trees around it. This time the journey took us through the bits of the Black Forest that we like the best – lush green valleys of grass with chalet style houses and cows in the fields, fringed with the tall dark trees on the hills above.

We made it to Waldkirch and threw open all of Dave's windows, but there is just no breeze, so we're both glistening with sweat and Charlie is trying to pant and snore at the same time – it sounds a bit like a cat purring loudly. Time for cold showers and a slow walk into town to see if there is anywhere open selling ice cream (Jay edit: or ein bier!).
Bonus photo – the loos at the waterfall entrance; this must be what the entrance money is spent on!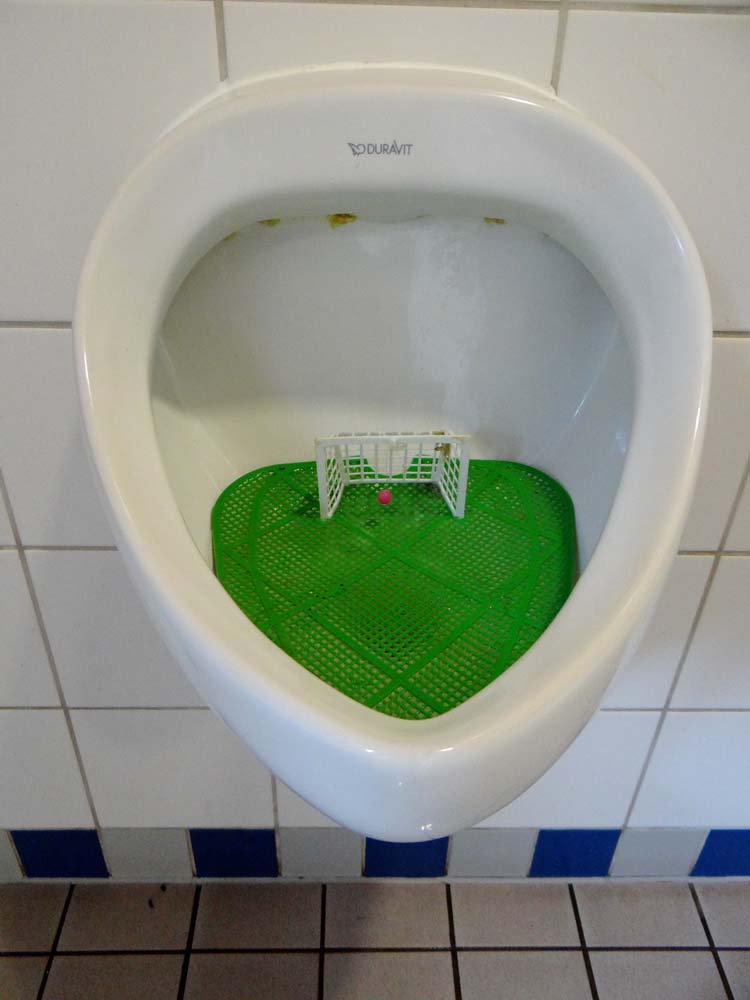 Ju x