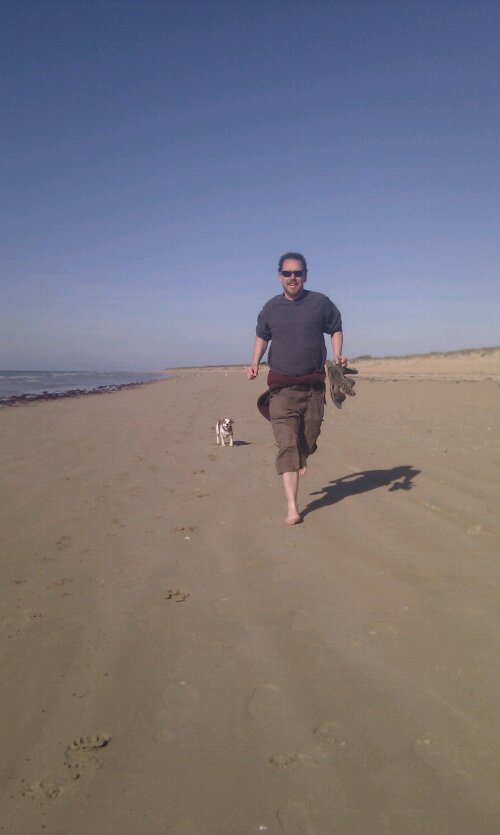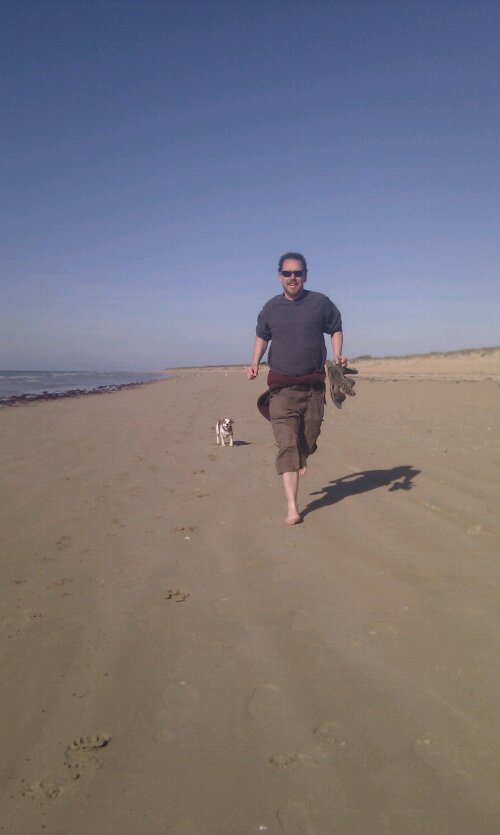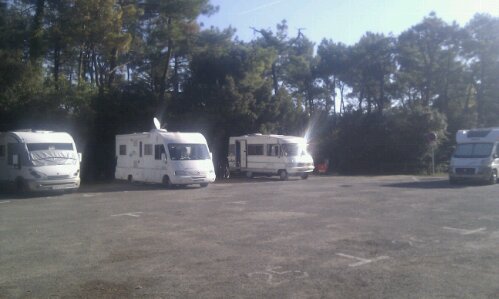 Day 10
Weather – beautiful sunshine
Decided to spend another day here and play about on the beach for a bit – why not! Charlie found the part of the beach that dogs are allowed on and it's the best bit with no high rise apartment blocks.
It's lovely sunshine, but cold at night. Forgot to tell you that I was woken by a thud the other night, looked down from the bed to see Charlie's sleeping bag on the floor of the van – it's normally on the side sofa. Couldn't see him anywhere so went to investigate, he was still tucked up inside. For a few moments I thought he might be dead as he wasn't moving, but turned out he was fast asleep and must have slept through the whole thing.
Finally it's a Friday Fact for those geeks amongst you. J informs me we are getting 29.7 mpg from Dave – pictured below in our current stopping point.