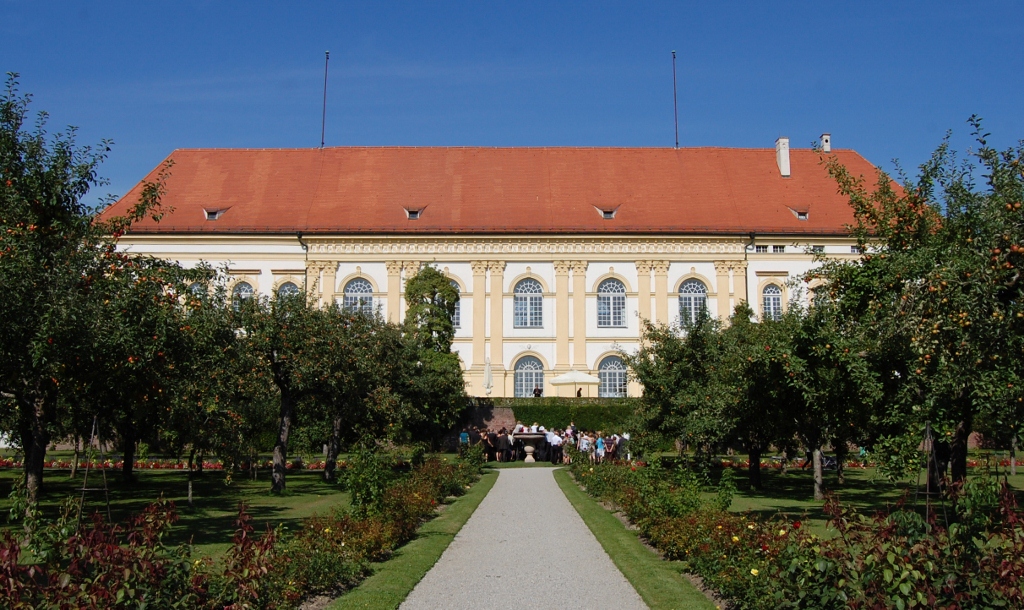 Dave the motorhome has once again squeeeeezed himself into a space between the cars in the Stellplatz in Dachau (N48.26248 E11.44139). The volksfest (folk festival) continues on the towns main car park, so it's a tad chaotic for parking around here.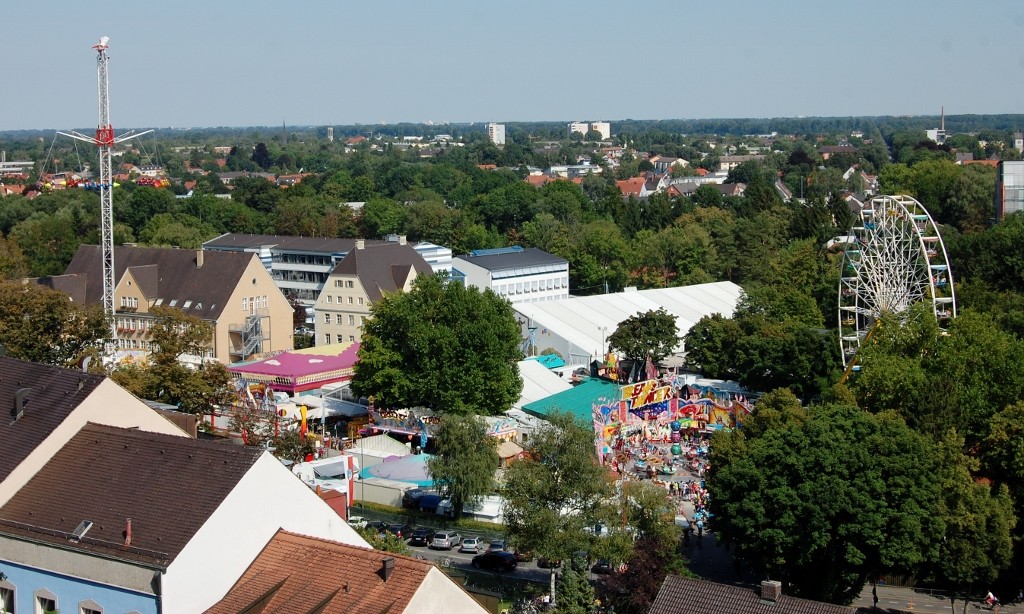 Our best laid plans (well as good as they get for us) were foiled late last night when Charlie's stomach decided he had snaffled far too much meat in Munich's beer garden and needed to eject it in the middle of the night – twice. With our soft furnishings in mind we didn't dare leave him alone in Dave today while we played in the museum. So Plan B was crafted.
Late morning we paid our €15 and left the Olympic park. As we drove along the side of the grounds several motorhomes were parked up around bay 15 – we'd been quite a way from them on our own in bay 3 – in future we might have a little drive around first, safety in numbers and all that! We headed towards the BMW museum which has a small part of it that you can visit for free. As we got close we spotted that the parking for it is underground – maybe intentionally to keep motorhomes away – and we were right on the edge of the Umweltzone. Not daring to chance another trip into the emission restricted area we carried on away from the city and back to Karlsfeld where we'd ordered a part for Dave (and before you get excited, it wasn't the elusive door hinge, more on that below).
We pulled into the garage to discover it was lunch time, so we killed time in the car park by uploading two more guides to countries we've visited – Spain and Portugal. Just after 1pm we went to buy the part fully expecting it not to be there knowing our previous luck with getting parts for Dave. But no, German efficiency had it sitting waiting for us on the counter, only the garage didn't take credit cards, so off we drove to the nearest cashpoint to get funds to pay for it.
Speedo cable on board we headed for the free stellplatz in Dachau just a couple of minutes away and managed to grab the last space in it. Since then cars have come and gone and several have helpfully parked in the gap needed to get to the row we're parked in, blocking off access to the exit – we don't care, we're not moving until the morning, but unhappy faces and the odd raised voice showed that others aren't happy about it. A traffic warden has just appeared and put tickets on all the cars, it seems the entire car park is for motorhomes only and we're the only one's who have managed to fit in! Above the noise of the cars and trains a woman's voice drifts in the air singing opera, or rather one of the offices has opera music playing – it reminds me of a scene from The Shawshank Redemption.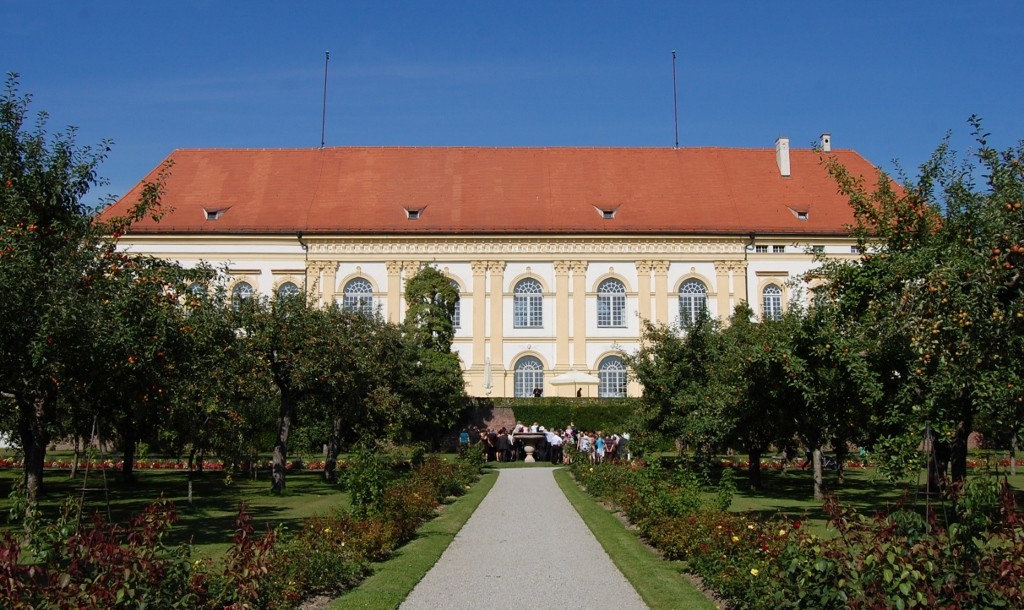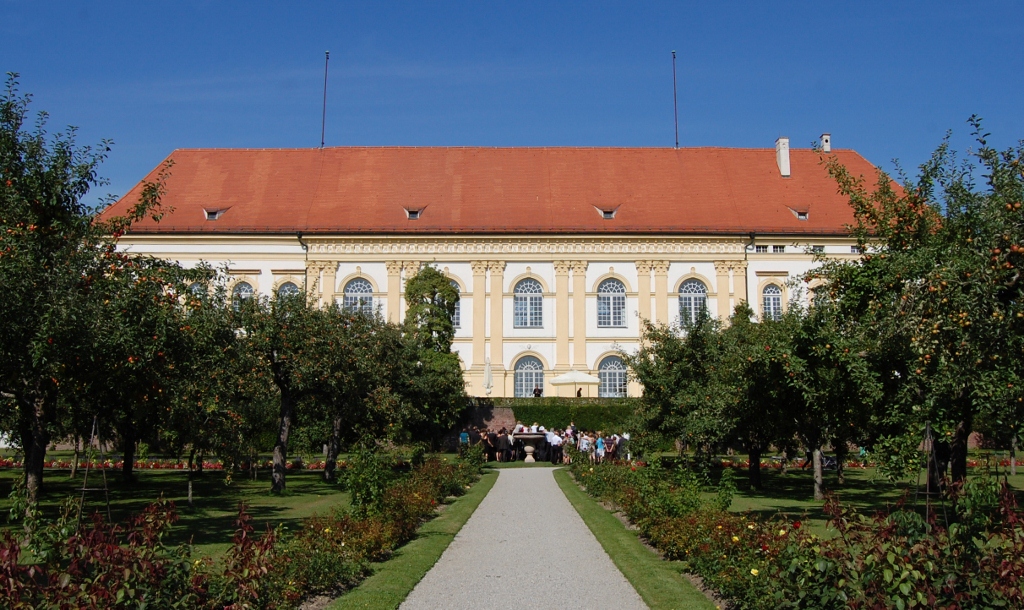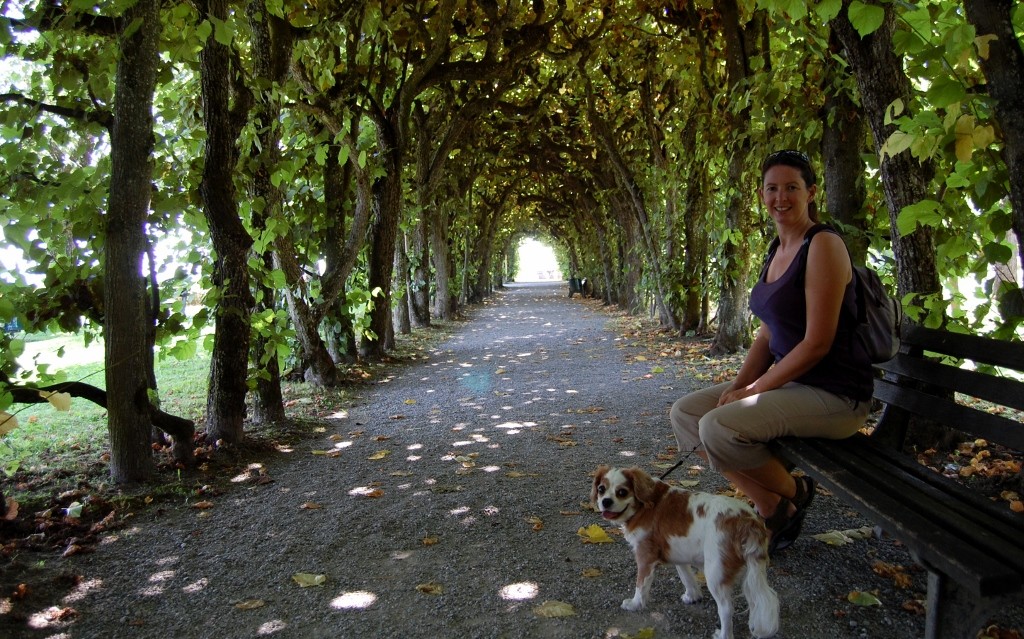 A leaflet from the tourist office is split into four main sections – Contemporary history (Dachau concentration camp and memorials), Historic old town, Nature and leisure time and Gastronomy. We'd already visited the concentration camp and have lamb chops in the fridge for tea, so we opted for a walk around the old town. The sun shone down on a wedding taking place in the castle grounds as we sat and looked out at the view extending over Munich and to the alps, their outline just visible in the distance.

Charlie has perked up, constantly begging for food (even from people eating at cafe tables in the street – he's so embarrassing), the poor fella must be virtually empty but he's on a strict dog food only diet for the next few days. Tomorrow all being well we'll head back to Munich and have a trip to the museum. It's a bank holiday so most other things will be closed, and fingers crossed it might be a nice day so the museum will be fairly empty – those could be famous last words though. Tonight we'll head around the corner back to the Volksfest and maybe have a beer or two.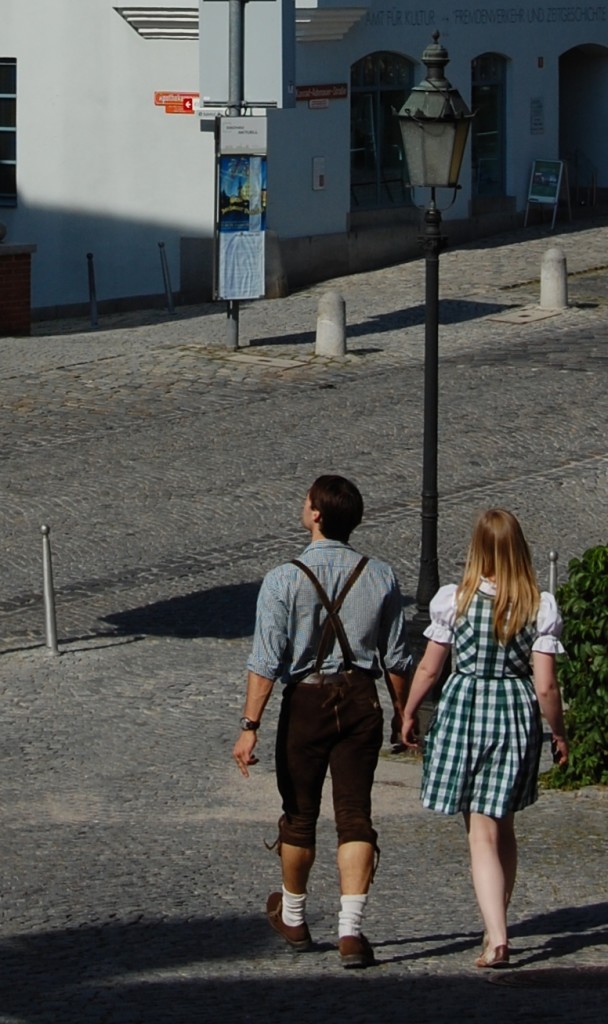 And the hinge? Well the garage emailed back to say they are waiting on a response from Hymer who are on holiday for four weeks!  I kid you not. I think I might apply for a job there!