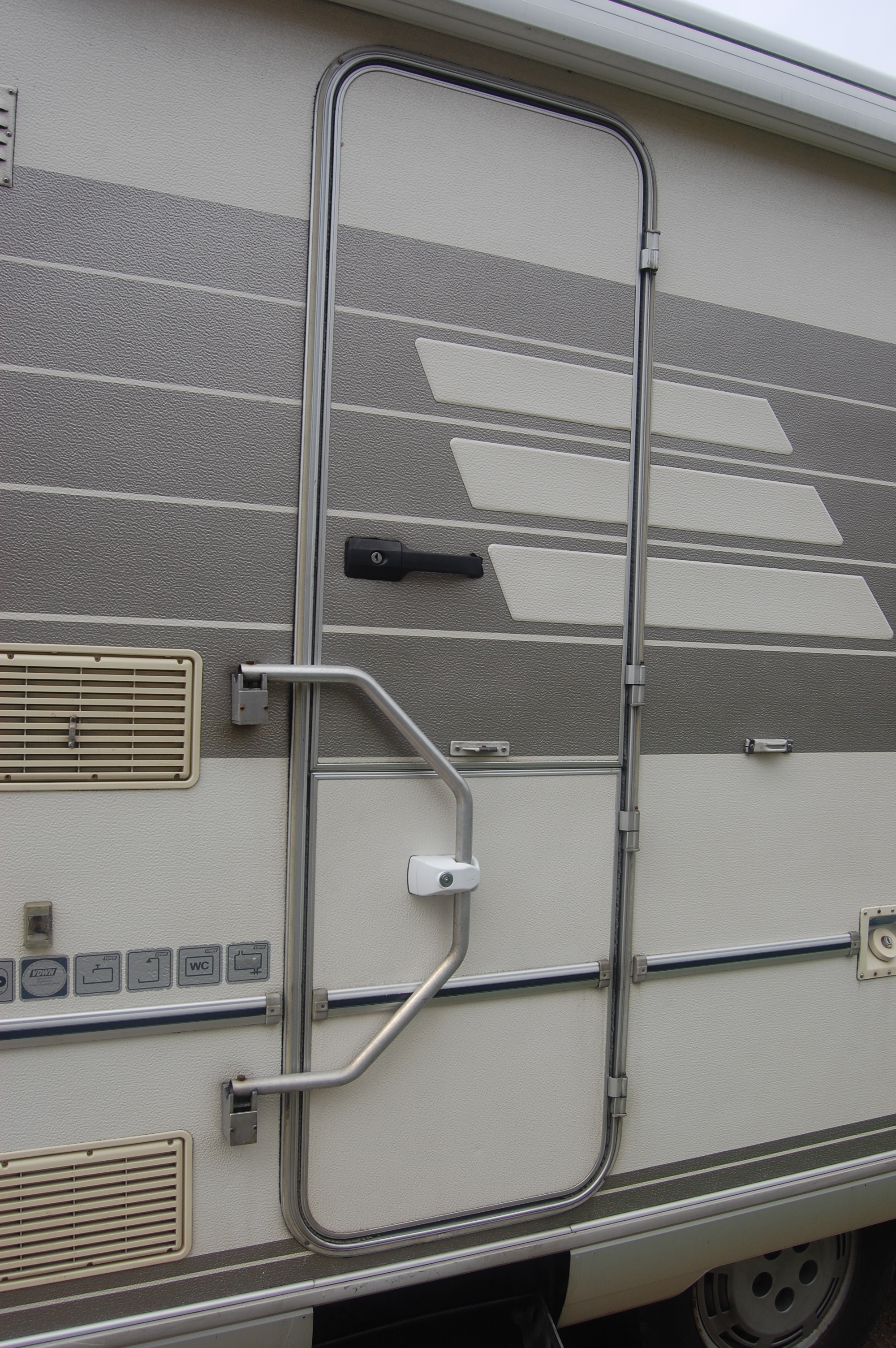 I'm in two minds about the age of the van we've bought. It's done just over 100,000 miles, which feels like a lot, but has a full service history and the receipts show plenty cash being spent on it. We've got it booked in for a service/general check over on Monday so we'll see what has to be done to keep it going. The real test will be how it copes with another 15,000 to 20,000 miles wandering around Europe, with a few mountain ranges thrown in. I'll keep you posted!
One of the plus sides of an older vehicle is the fact I'm far more comfortable making alterations to it than I would be something shiny and new. I felt the same way about the VFR400 motorbike which I converted into a track/race bike. Today's been a good example of altering it, drilling through it, screwing and gluing things to it. I've fitted the Solar PV panel and charge controller, installed some shelves in the wardrobe and replace the handle lock with a spanking new one. It's been a good day; took all the usual niggles in my stride and although the jobs took me 5 times longer than a pro, I'm happy with them all.
A few pictures below of jobs completed today! For those who are interested, the PV is 100W peak, and was actually putting out about 10W when I had the multi-meter on it earlier (UK Midlands, early September, 5pm in the evening, overcast).