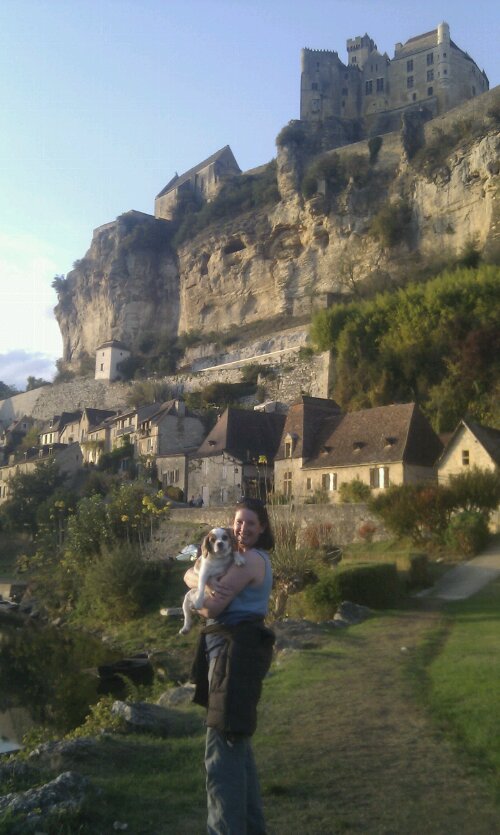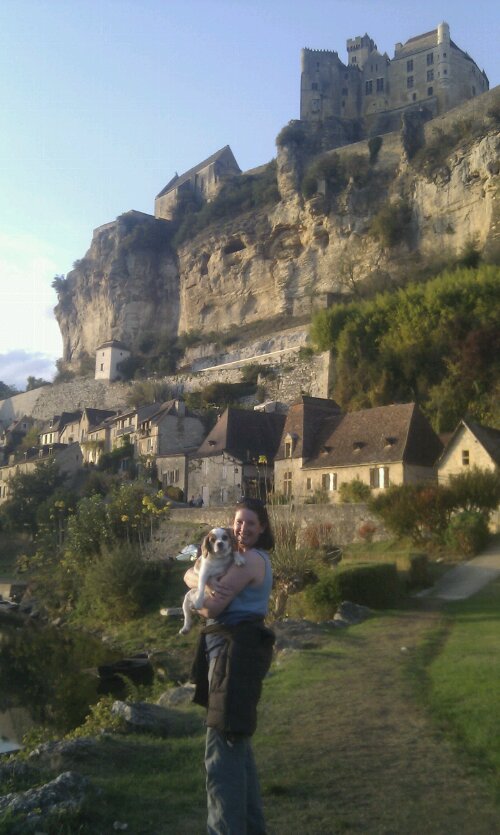 Today we were woken by the rain hammering on the roof of the van. After the usual morning scrabble around getting washed and dressed in our 1 up 1 down, we headed off to get a new leisure battery. 'Leisure' is a bit of a misnomer as this battery is needed to run the lights, water and air heating, fridge, water pump and anything else you need to charge up. Our battery is getting on; it still works but is tired and refuses to charge anything needing more than a few Watts. Anyway, the camping car place is closed as it's All Saints Day and judging by the number of flower sellers near the cemetery, all the locals are paying homage to their deceased ancestors.
So, with the old battery creaking and the 12V SLOW cooker working away, we heading off towards Sarlat-Le-Canada. The roads were good, new tarmac and sweeping from left to right, making me reminiscent of my motorbiking days. At this point we hit the railway crossing at 50mph, launching everything in the van skywards, including the slow cooker. It sounded worse than it was and a quick pit stop to confirm all was good had us on our way.
Sarlat was beautiful. How such a place has survived the centuries is a miracle, on a par with me persuading Ju to part with 5 euro for another tin of cassoulet. Let's hope this one's edible!
We're parked for the night in our first 'wild camping' spot close to Beynac-Et-Cazenac. Hard to describe this place; I'll let the photo try.
Scrabble wars: Ju 1, Jay 1. I held onto the Q to the end for a hard fought victory.
Tomorrow's plan? There is no plan. I love it.