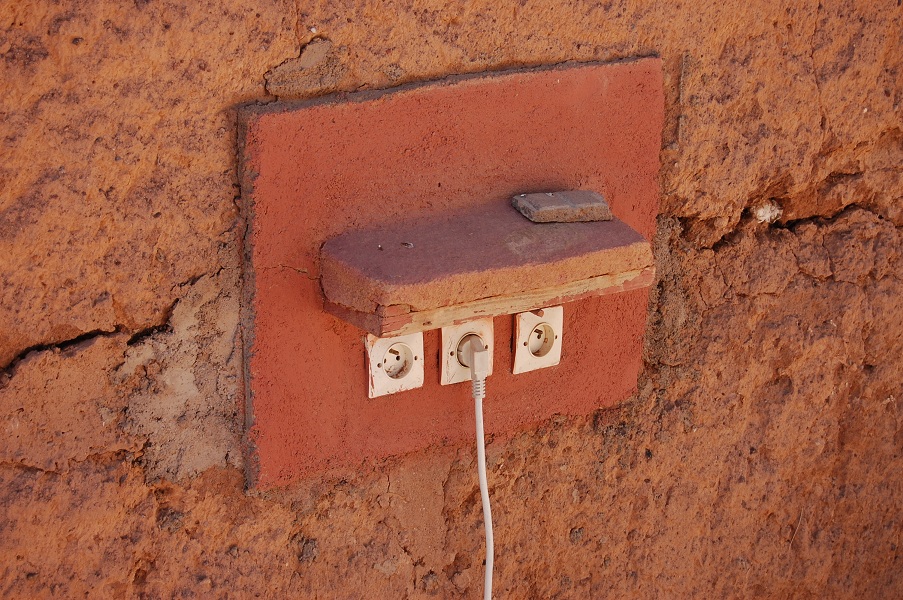 We're in Agdz, on the Camping Kasbah de la Palmerie (we think), We're here N30.71208 W6.44610 (good campsite, rammed full at the moment, and they're bringing food to our van later on, cool). It's a small town basically in the middle of nowhere. Rocks, dust and distant snow capped mountains (the High Atlas). Lots of palms here, the little market in town was full of dates.
On the drive here I was, as it says in the title, slack jawed. It felt to me like we were driving through a film set, surreal. We've just bumped into the French friend who helped us sort a campsite and tour in Fez and he's invited us over for a beer. Also surreal.
A few pictures of today's fun, as beer awaits.
[edit] Just got back from the beer, those guys have sold their supermarket, home, cars, everything in France to start a shop and a new life with their young children in St Martin, an island in the Caribbean. Wow. They may just be onto something there. I asked why and (I think) they said it was for the adventure. I was mightily impressed and did my best to tell them so, in broken French. [end of edit :)]
Cheers, Jay
Share this post: