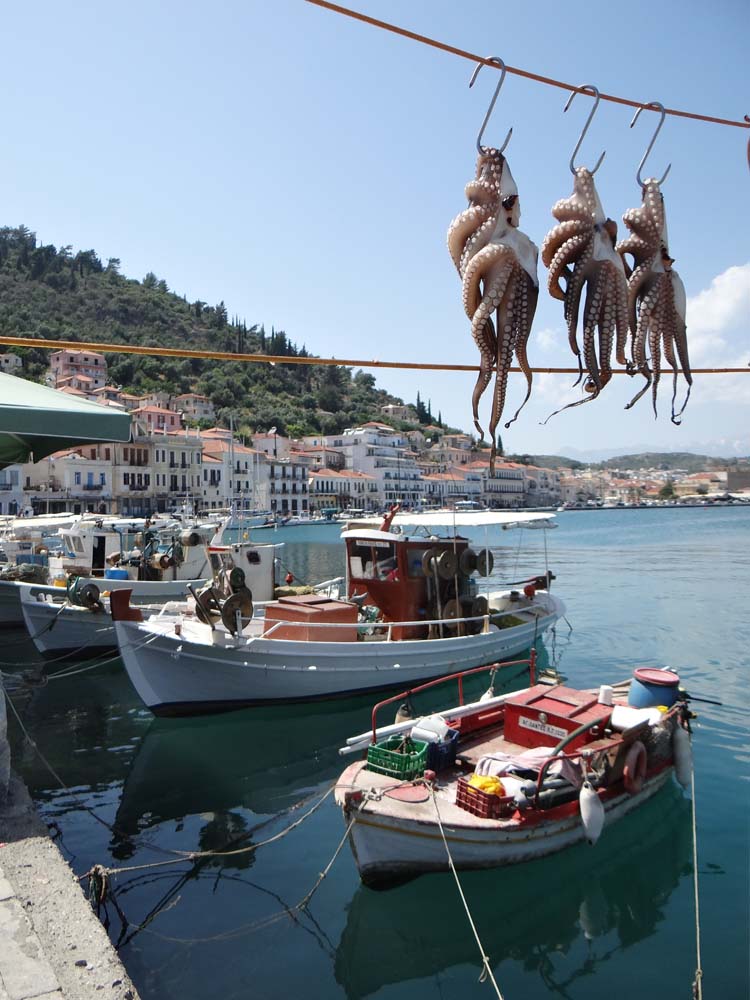 Dave the motorhome is still in Gythio, but has shuffled a km or two closer to the town centre, and is feeling rather comfy in a car park next to a small beach and maybe the world's coolest taverna (N36.76215 E22.56641). Said eating establishment is right on the water, and is all wood, cacti, ancient tools and sunshine. It looks awesome. It has a spit outside but sadly only a plastic pig adorned with a goat bell. I was rather hoping for a bit of roasted lamb, something Greek folks appear to go for big style at Easter, but so far nothing's been revealed.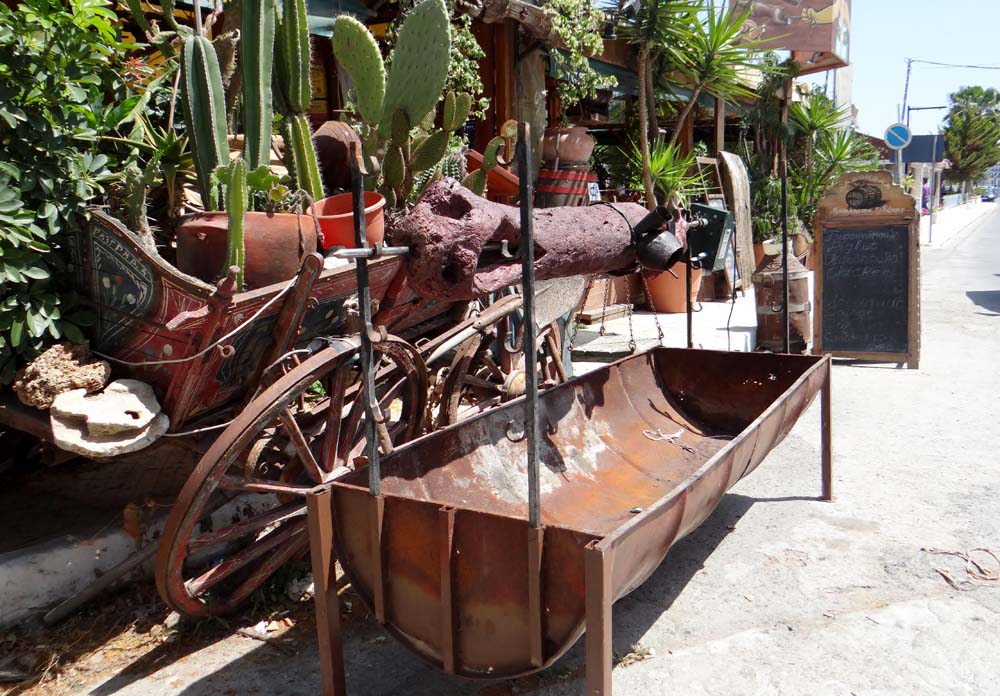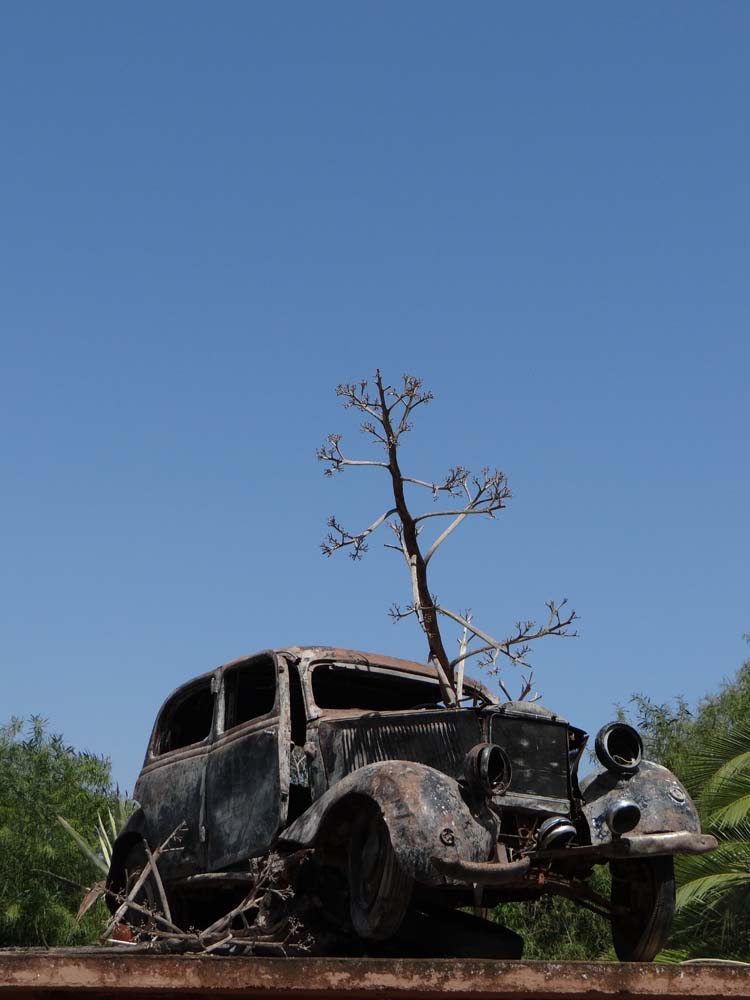 As Ju wrote yesterday, Gythio has loads of spellings, as do lots of other Greek towns. The reason's because the names are impossible to write in English, or I guess anything other than Greek. Gythio is prounouncedcheetheeyo where the ch bit is a kind of guttoral throat noise, a bit like the ch in loch. As English speakers we almost always pronounce words with the front and middle bits of our mouths, and these 'hoch-a-loogee' back-o-the-throat kind of noises just seem plain alien.
Anyway, back to the story. Ju wrote her blog post last night about 1am here. That's dedication. You won't get that from me folks, I was distributing the zzzzs, as was an equally feckless Charlie. I'm still winning on the Brownie Point scale though, as he woke us up this morning preparing to launch an assault on the gas BBQ, its silhouette silently menacing him from its overnight spot on the table! Maybe for this reason, plus a lorry load of sunshine, Ju's been feeling off today and has recuperated in bed after waving Mike and Jacqui off as they continue their adventure Westwards. We may see them again in Bulgaria or Romania, fabulous.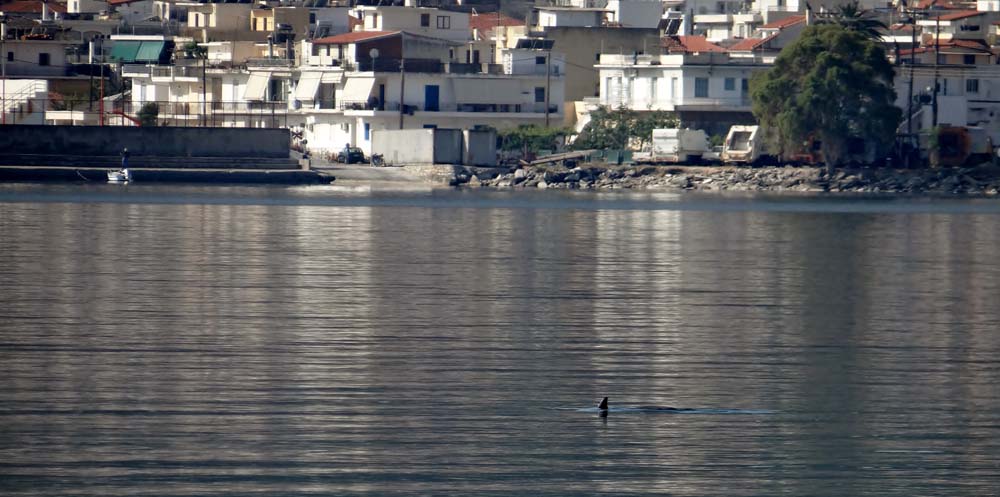 As Ju tried to sleep it off, I nipped out on the beach, stripped to my pants and slunk into the water, as calm and smooth as mercury (the water that is, there is no cool in this Jay). We'd about 2 miles of beach to ourselves, so no fear of anyone wondering why I was in my underwear flapping out in the water in sandals with my glasses on. Daniel Craig, eat your heart out. Dried off in the sun and re-wetted with a long overdue shower, I tidied up Dave and we headed off. On the way out I offered the chap who'd let us stay a couple of beers. He inspected them, smiled, touched his heart and held the other hand as a 'no'. His dark skin and the fact he was working the land (he was struggling with a massive load of straw on a wheel barrow at the time) spelled a migrant fella to me, maybe a non-drinker (or a drinker with taste – they were cans of Lidl's Graffenwalder – dirt cheap)? I tried a bottle of coke. No joy, same heartfelt 'thanks, I can't accept' (actually it was Freeway Cola, but he was too far away to see it wasn't the real thing).
We headed along the sea front in the early afternoon to this spot, closer to town so we can join in if the midnight celebrations kick-off. It's free again. All parking in the town seems to be free although spaces in the centre along the sea are at a premium as it's fairly well packed with punters in the restaurants. After Charlie had introduced me to our new beach, and he'd four-paws-anchored refused to go for a walk, I went on my own.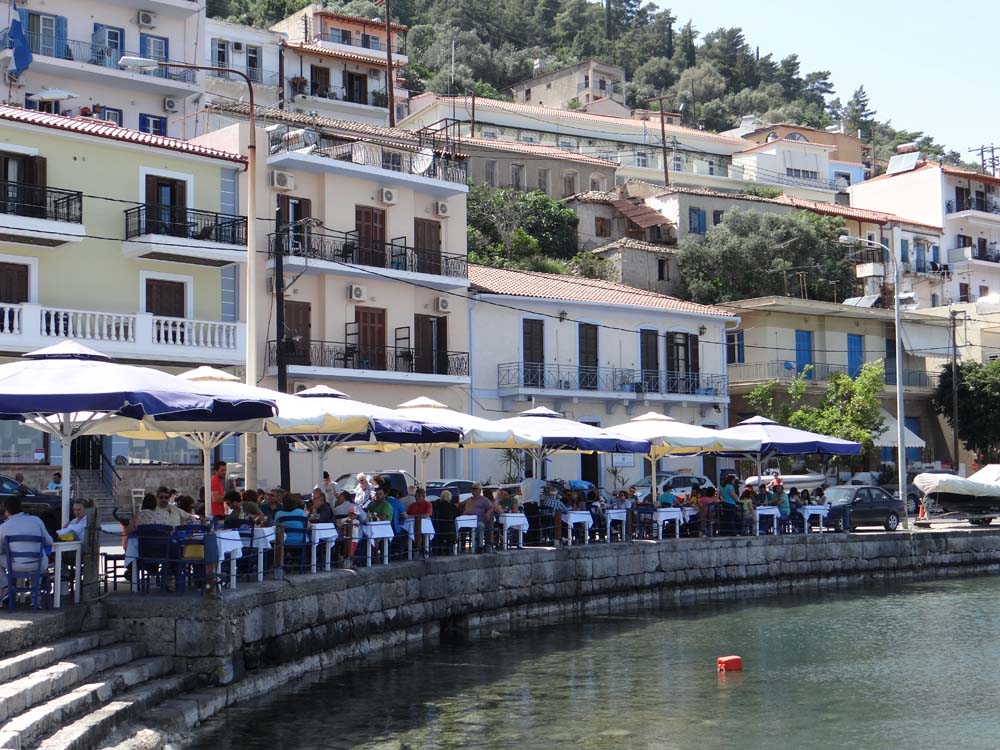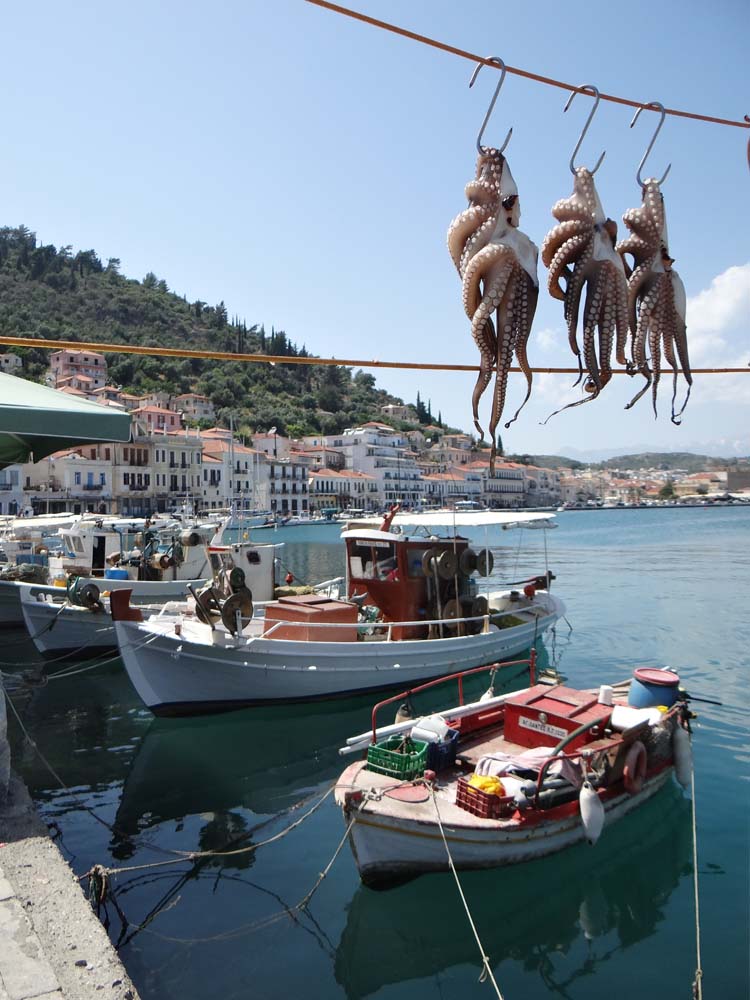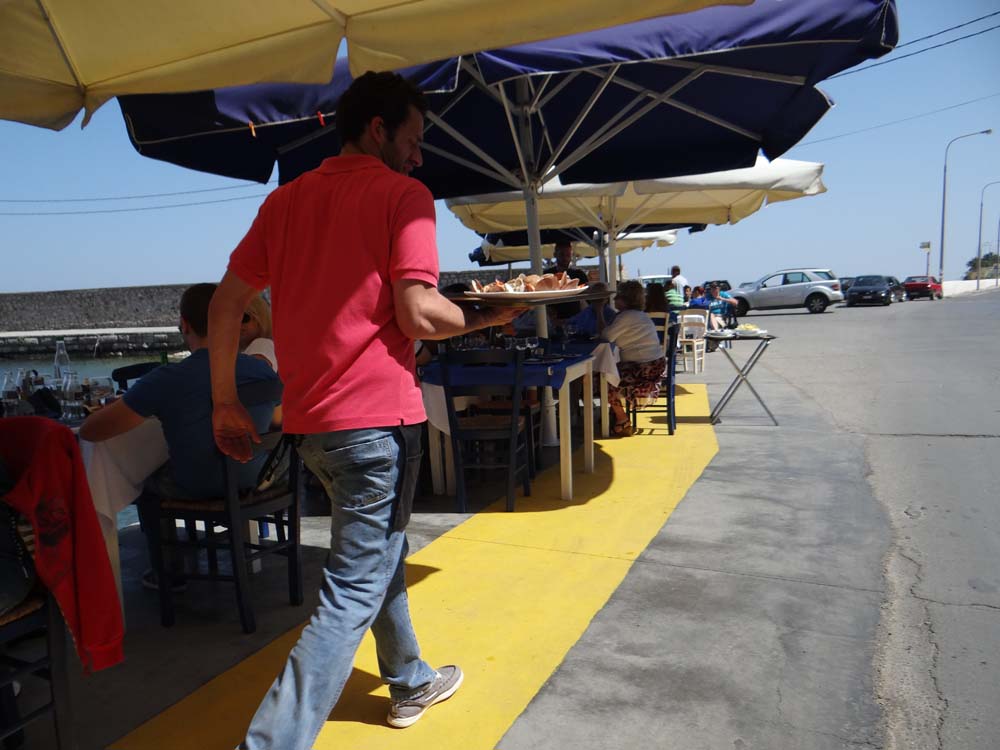 Gythio's the ancient port of Sparta, set around the base of a hill, spread equally along the coast either side of a port. The sea-front's a pretty affair, a mix of flashy bars, outdoor resturants and more traditional-looking taveras. There's something for everyone (over the age of 35 that is!). Walking through the town and out onto the other edge of it, there's a small island accessible via a jetty, Cranae. In mythology this is the spot where Helen of Troy and Paris first got it on after he'd abducted her from Sparta, the old dog, kicking off the Trojan wars. None of that actually happened of course, and there's nowt much happening on the island these days either. Around the back of the little church I spotted yet another Brit-registered van and went for a chat. These guys were the veterans of veterans, having lived in and travelled through the Middle East and Africa for 40 years. They were fascinating but not too chuffed to find out it was Easter and therefore possibly very noisy tonight, and had left by the time I came back from a look-see at the light house. As I walked, at nigh-on-zero-mph, I noticed I was still somehow faster than the locals. Ambling here is taken seriously, I am a novice, a mere shuffler.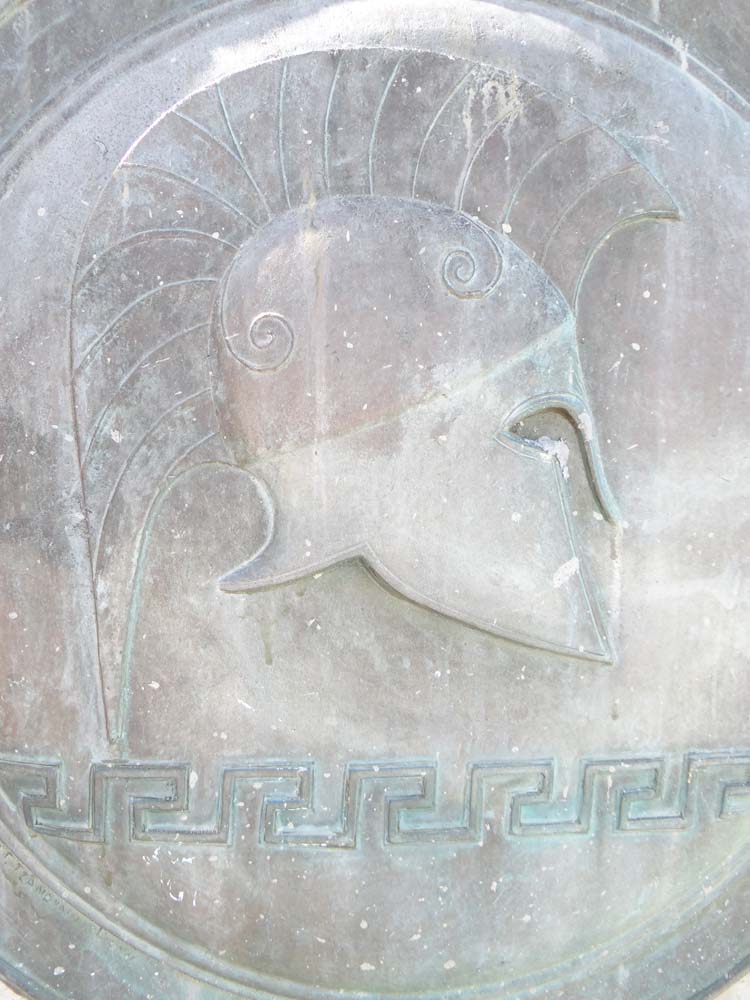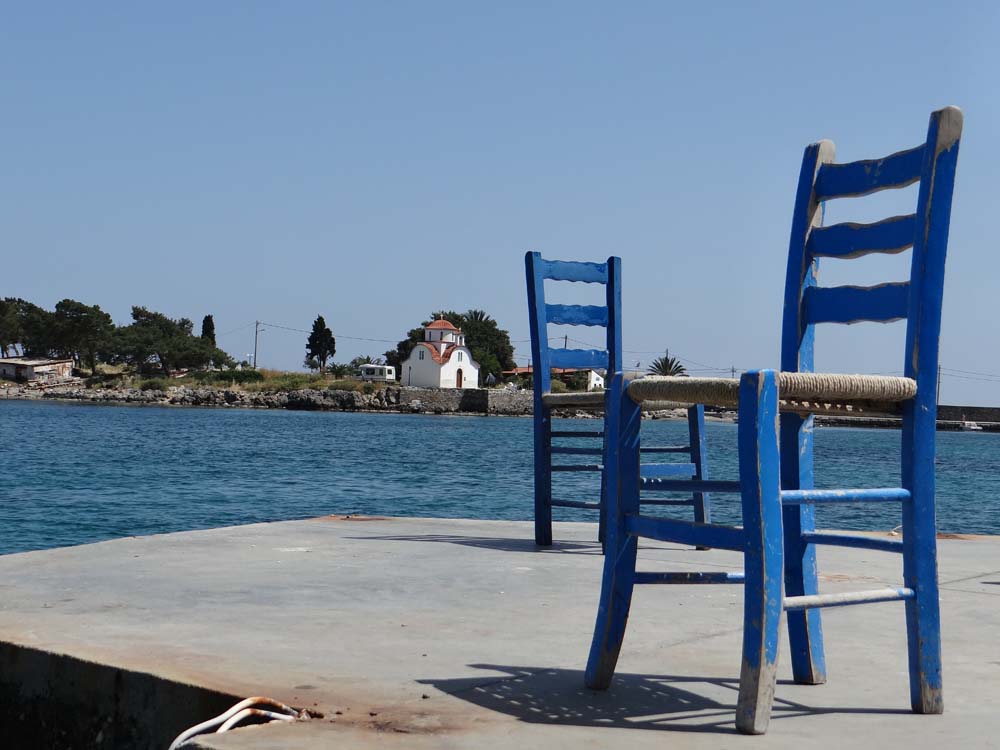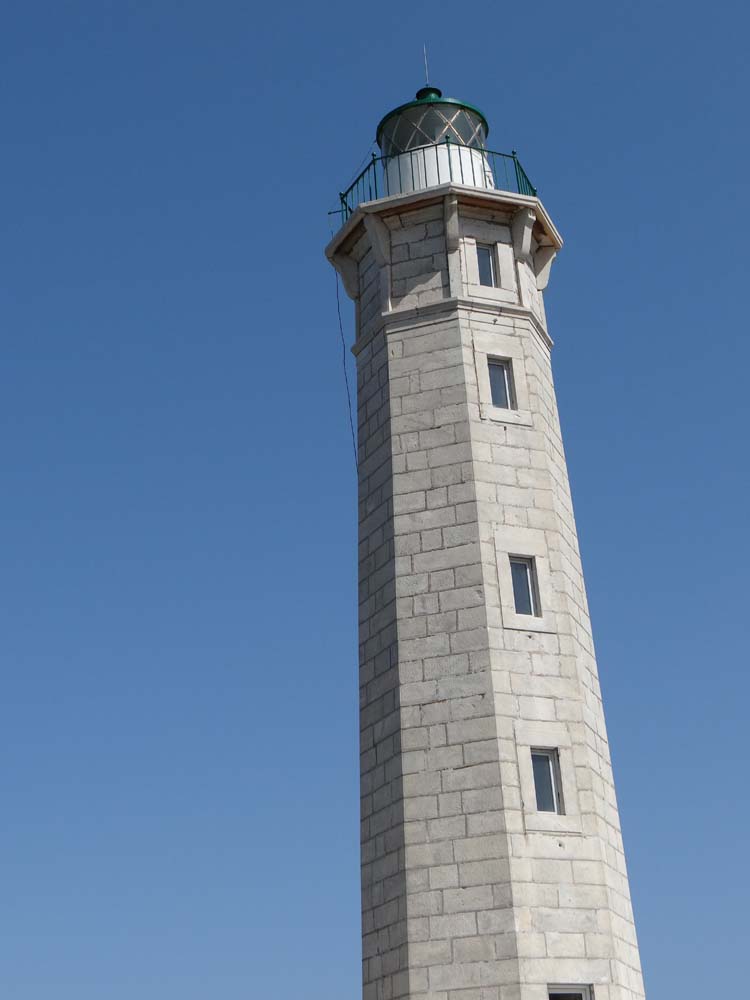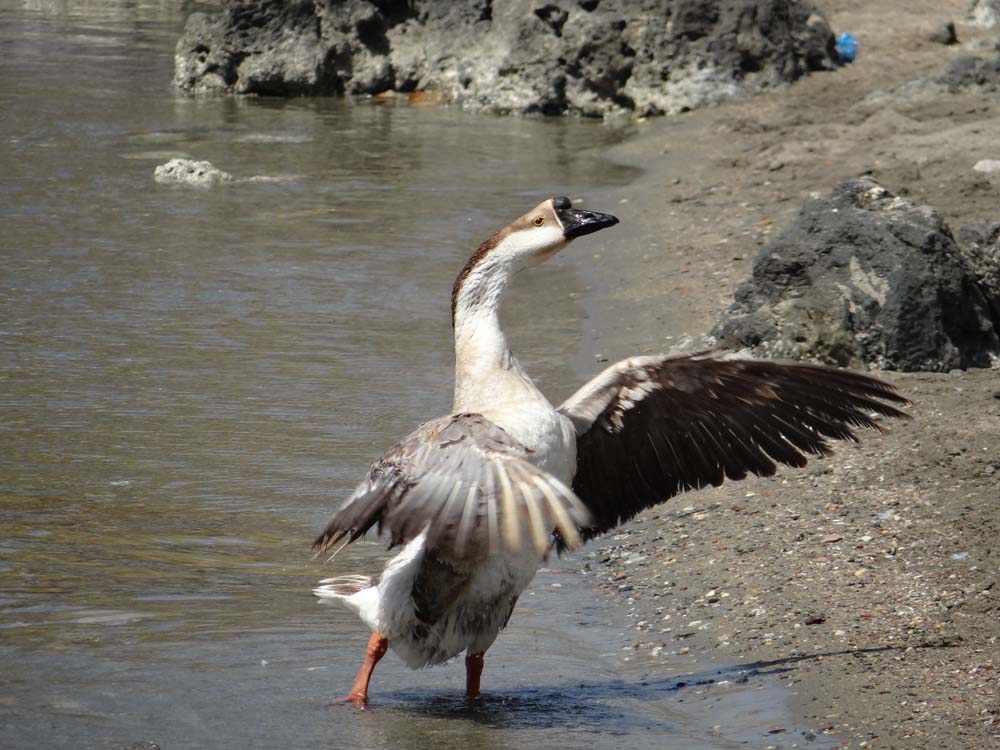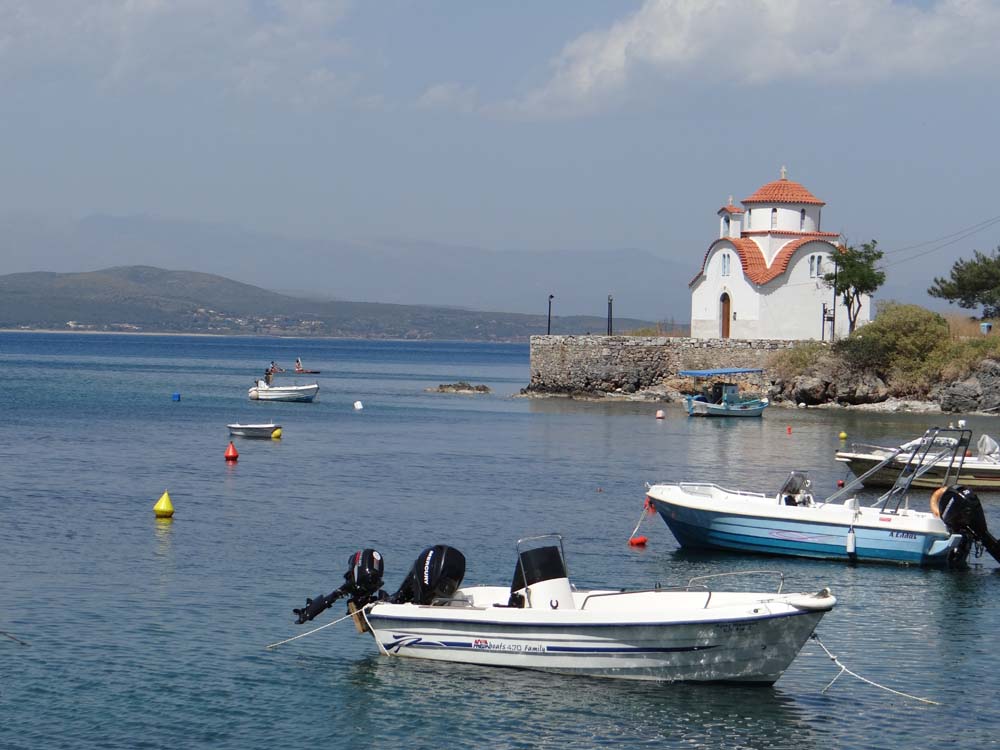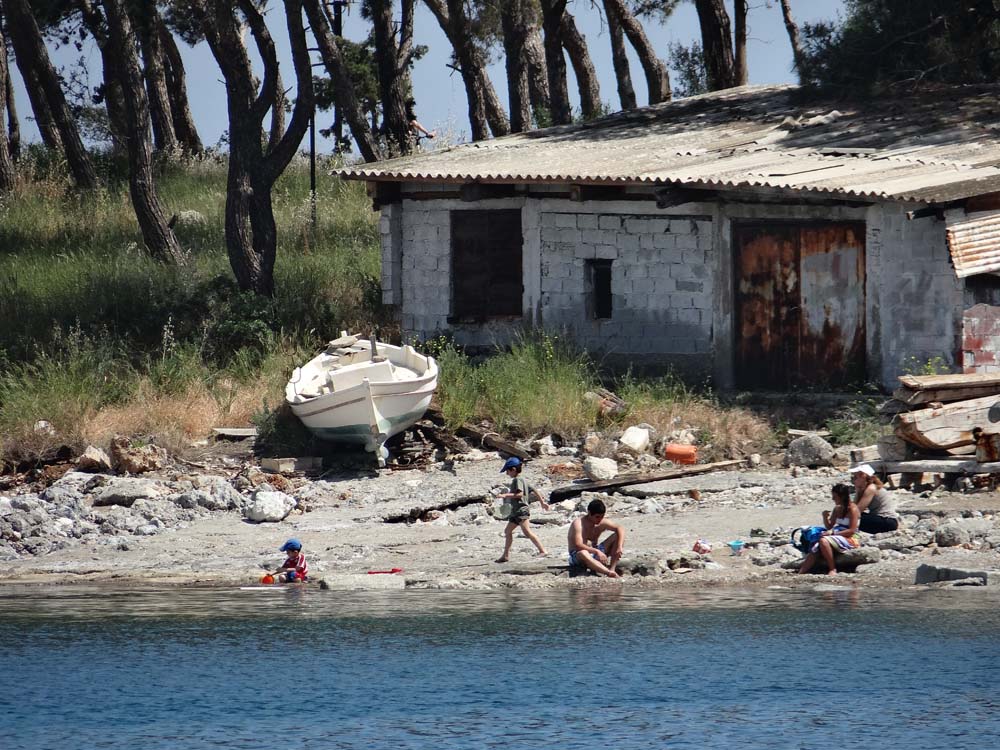 The town lifts itself up the hill on whitewashed steps, and with each cascade seems to get older, wiser and more worn. The Lonely Planet says the houses on the sea front are 19th Century, those behind are Turkish. The paths have you feeling you're always about to walk into someone's garden, they feel too intimate. Walking through them in the sunlight, noises of laughter, and the scraping of knives on plates escape from curtained windows. An open door turned my head as I walked past, a face inside replying earnestly and slowly to my Kale Mare. Small nooks held armchairs and kids toys. It occurred to me such a place in the UK might be thought of as a dump, where the 'chavs' live. Here it felt relaxed, a community.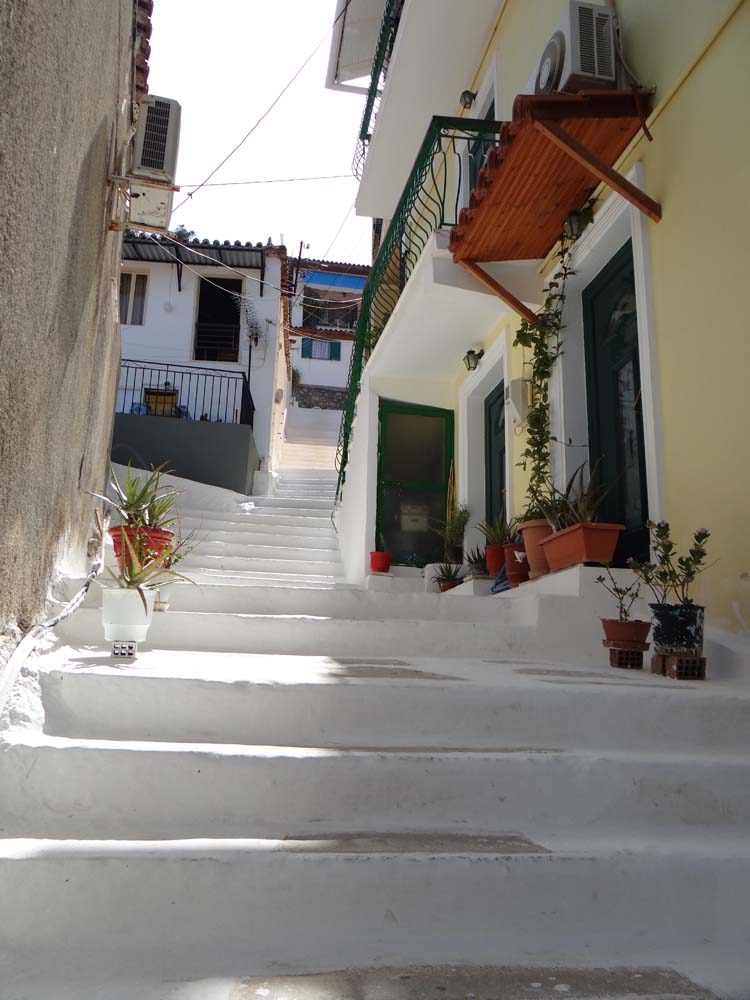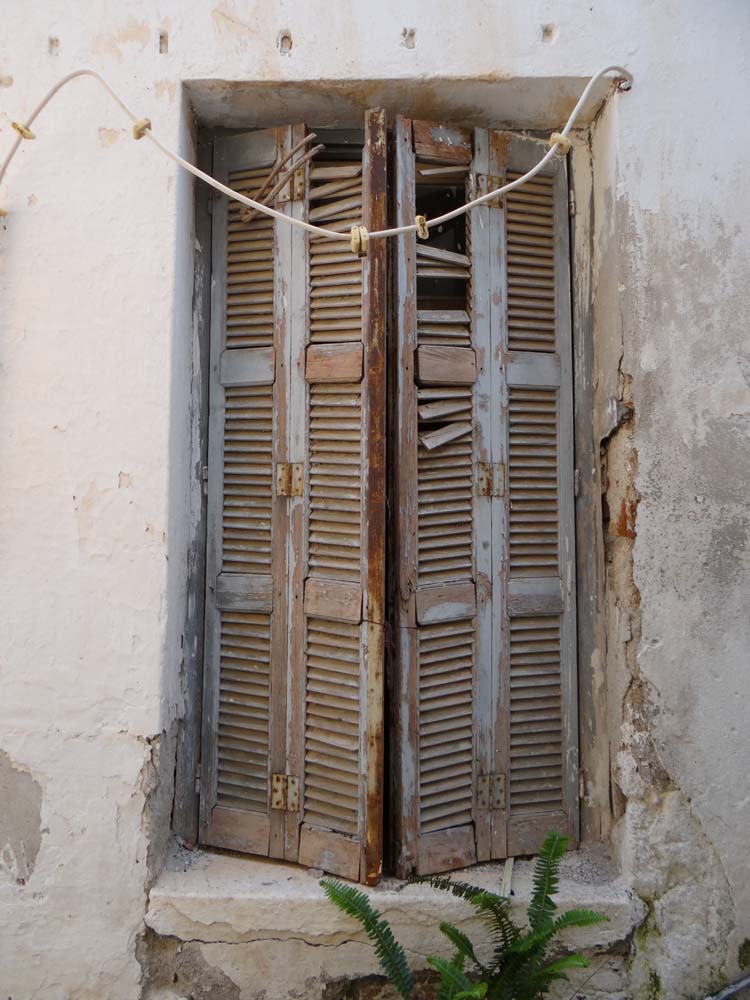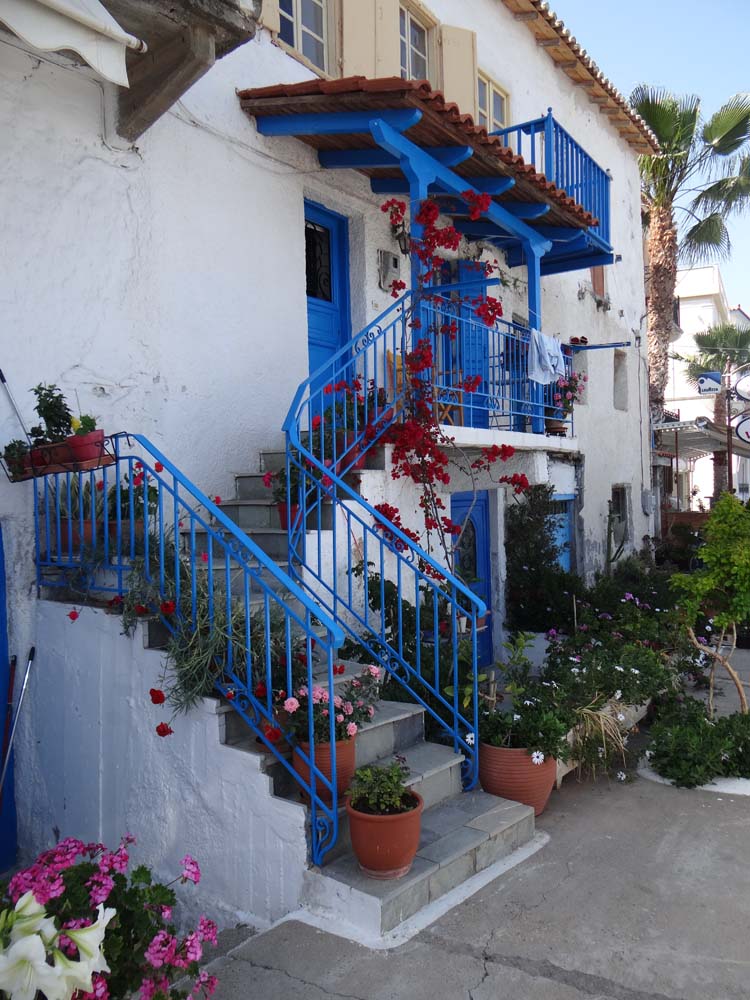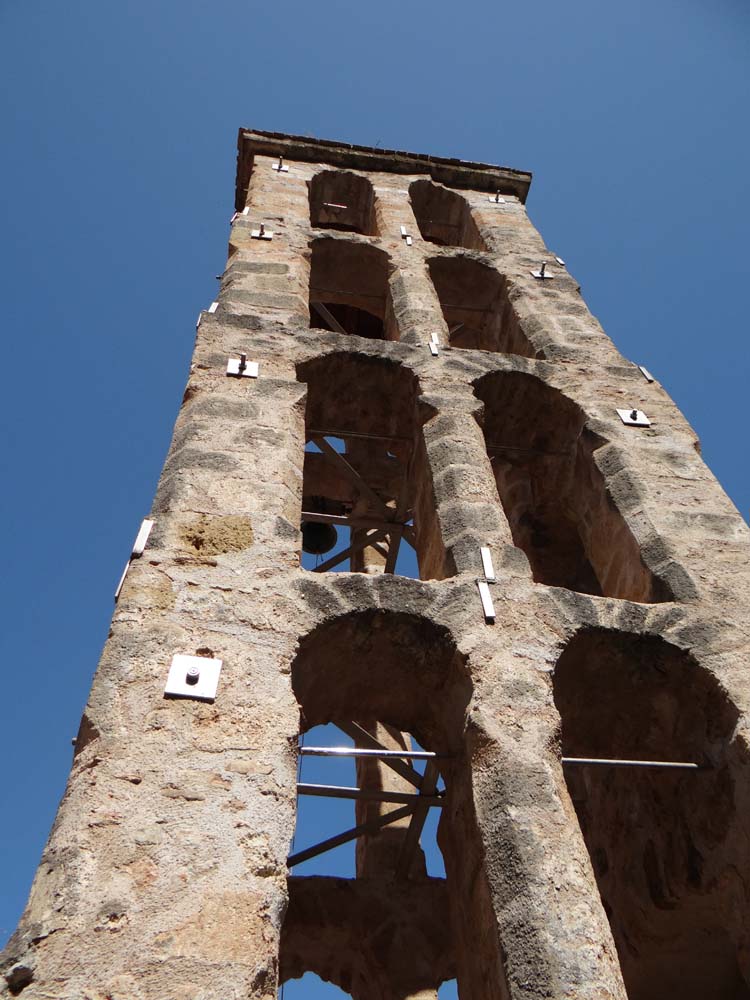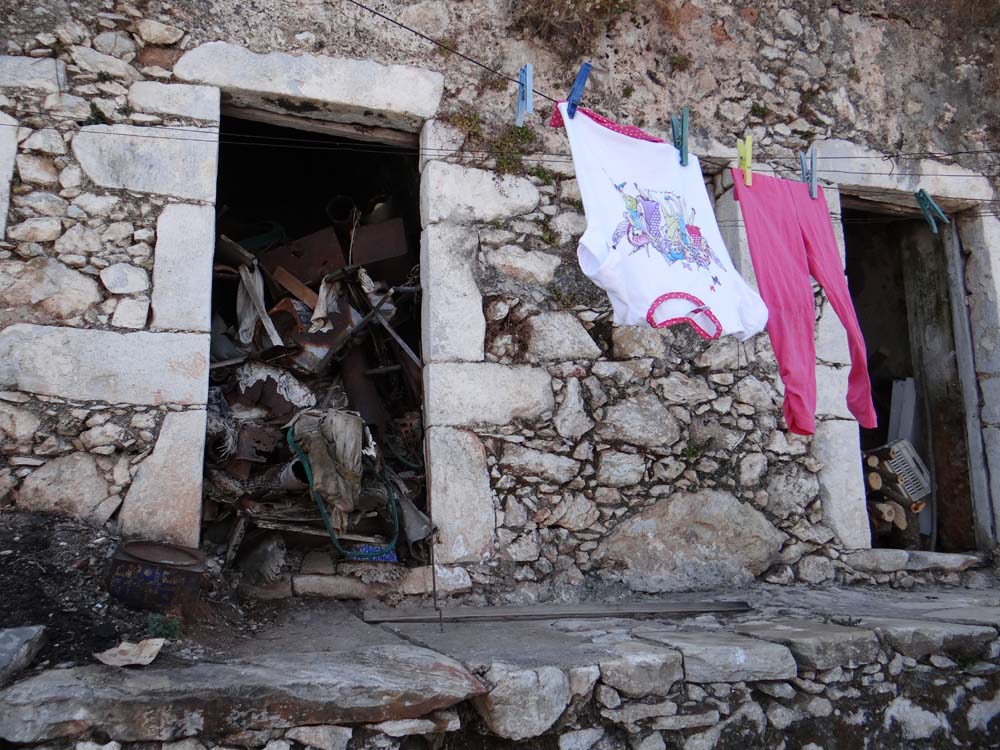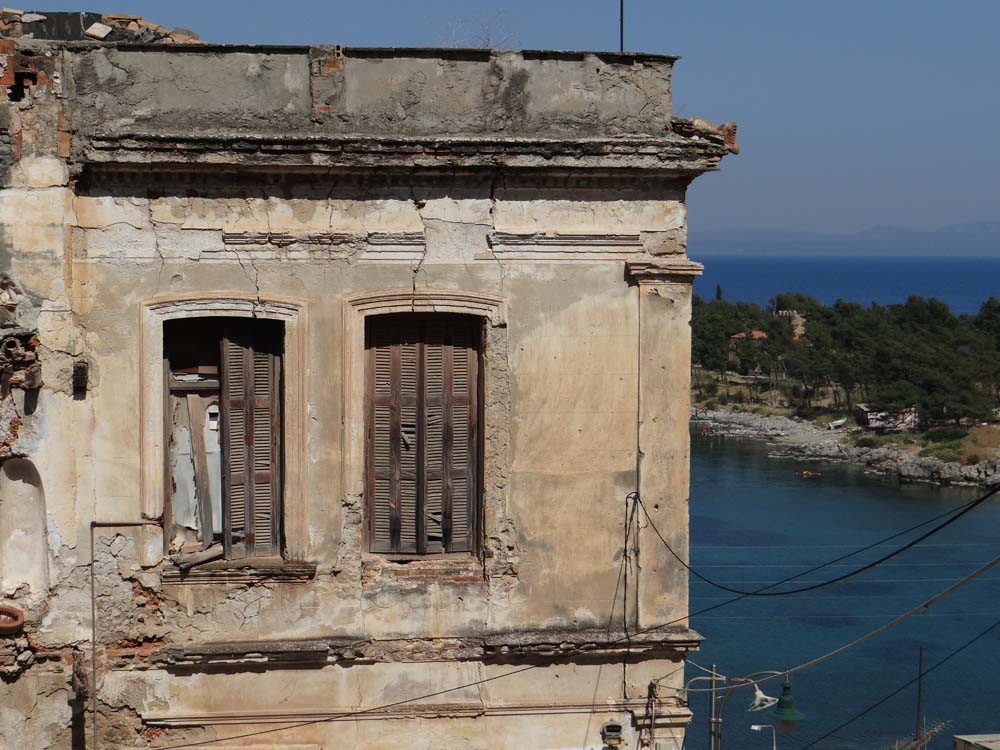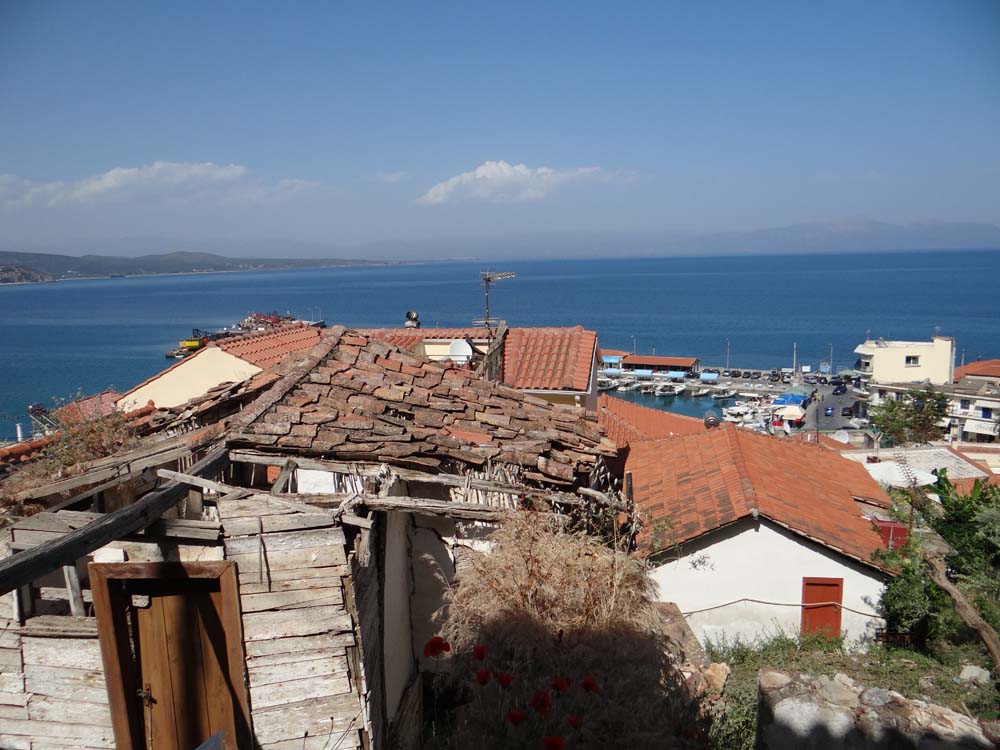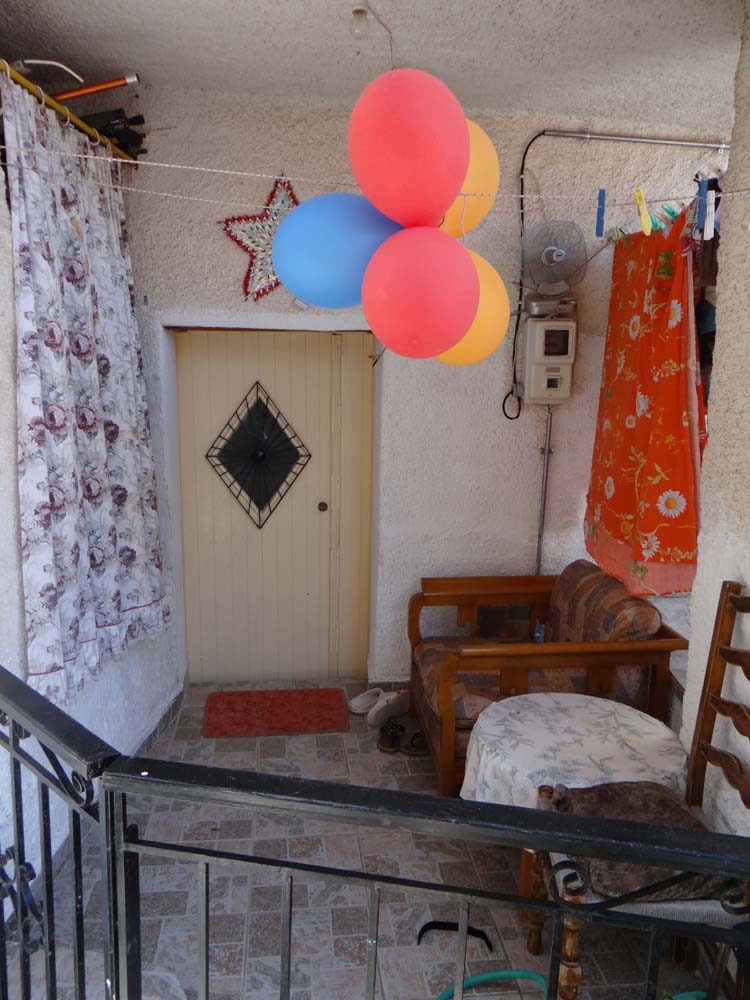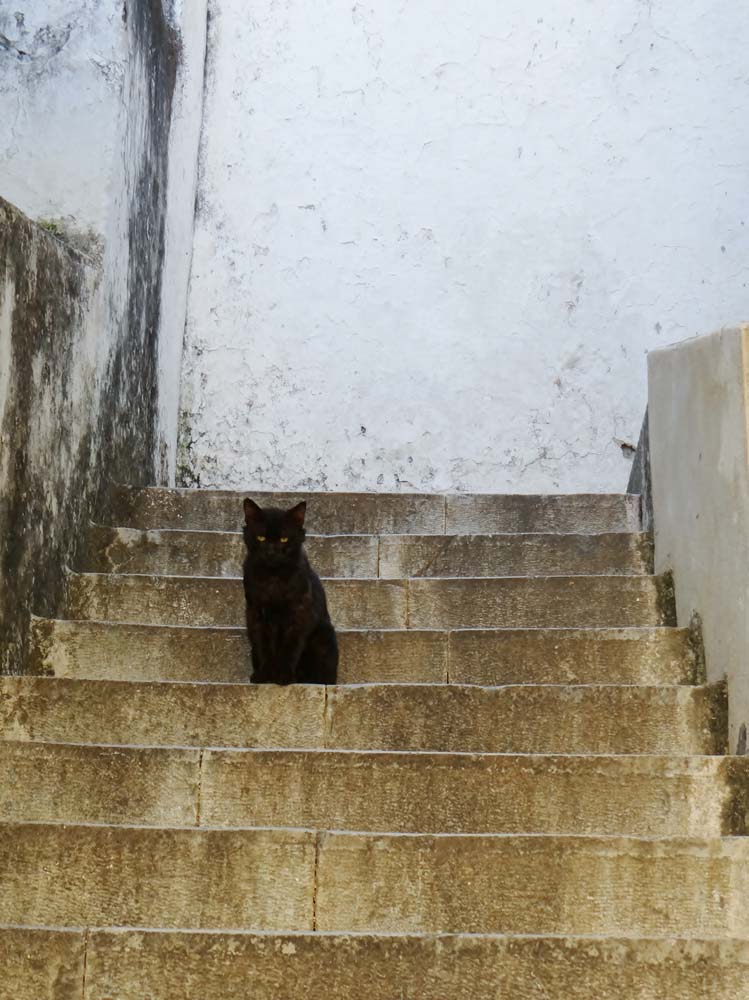 After an hour or two I've headed back to Dave. Ju's looking a better colour after a monster kip. Charlie's still sleeping off the BBQ incident and I've been reading about the 4th Crusade. If you've time on your hands, or are really bored, feel free to read on below! Cheers, Jay
The Fourth Crusade
A brief venture off road if I may? As we've been wandering about the Peloponnese we've spotted that the Orthodox church has different ways of doing things to the Christian churches of Western Europe. I guess most people will find this completely obvious, in which case just skip the rest of this post, but it's all new to me. The most in-yer-face difference is the architecture. Western churches (Catholic for example) are pretty much all about the straight lines and arched doorways, with the exception of the magnificent cathedrals, especially La Sagrada Familia, which breaks all the rules. The churches here are all about the curves, terracotta tiles seem to swim around them, bouncing from one level to another, sweeping off roofs like a 360° ski jump. I wondered about this difference, which appeared to be somehow linked with the Fourth Crusade, so looked it up.
It's all on Wikipedia of course, if you want the full monty, or you could make do with my hugely inaccurate summary here. The year is 1202, and the Catholic church is firmly embedded in Rome, while a separate Orthodox church is happily centred in Constantinople (now Istanbul), capital of the Eastern Roman Empire (aka Byzantium) long after the Western half of the empire had crumbled. Three crusades have already taken place over the previous 100 years, mainly French and German knights taking and losing Jerusalem to Muslim folks, and generally massacring the non-Christians amundo. The fourth crusade, as it turned out in the long run, would massively enrich Venice but leave a huge swathe of Eastern Europe under Muslim control for a few hundred years. Oops, not the intention of the Christians but life's a funny old game? Cutting the story short:
The crusaders needed the help of Venice (then an empire, not just the watery city) to get men and supplies over to the Holy Land. They estimated they'd need capacity for 33,500 men, and, get this, 4500 horses!

Venice said fair enough, over the course of a year built the ships and trained the sailors
Come kick-off, the Crusaders were a bit short on numbers, err, massively short, only 12,000 men showed up, meaning they couldn't scrounge together the cash to pay the Doge running the show in Venice
The crafty old Doge had the Crusaders over a barrel, refused to let them out of Venice and instead did a deal, enlisting the Christian Knights to attack Christian ports in the Adriatic who'd turned their backs on Venice. Rather naughty, since the crusades were meant to kill Muslims, not fellow Christians
Worse was to come. As the pope went on an excommunication spree with the crusaders, it became clear they still couldn't stump up all the cash to Venice, and some sneaky deal was done which meant that on the way to the Holy Land, they'd pop into Constantinople and force the Byzantine Empire to re-instate an old leader who'd been booted out in a coup (he'd done something to upset the Venetians)
Caught off guard the Byzantine capital was under-manned with soldiers when the Westerner (dubbed 'latin') soldiers arrived and after a massive ruck the Crusaders won, entering the city and going on a burn/kill/loot/rape/steal spree – not behaviour becoming of Christian knights, especially when the victims too were Christians…
This annoyed the Orthodox church rather a lot, and although the Greeks managed to get Constantinople back, they'd been seriously weakened and after a while the Turks walked over them on their way into Europe. Cue 400 years of non-development for the entire Balkans as the Muslim Turks milked the countries here for all they were worth
There you go. I guess you could almost blame the 4th Crusade for the current Greek debt crisis! Bit of a far stretch though?