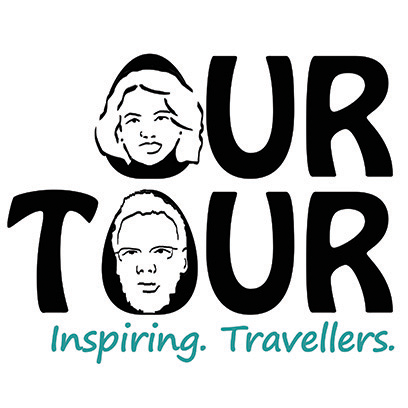 Dave the motorhome's just happily completed a 7 hour drive from Cornwall to Derby, on the final(ish) leg of our round-UK wanderings. We've met up with great mates, old and new, in Sutton Coldfield, Swindon, Cardiff and Fowey. We've been generously welcomed into homes, fed, watered and chatted with; it's been quite wonderful. Much of the time we've kipped in Dave on the street, which has worked out just fine. Although we've had tens of invites to nip in and see people across the length and width of the country, we've had to limit the travel as we've a fairly aggressive 'get back into UK life' plan, and things are moving apace.
For starters, our house rental has all been approved and we move in next week. Plans have been made to whip our belongings out from our storage unit, our house attic and various family attics and deposit them in our new home. Our Smart car, which has been stored in Adele and Murray's (Ju's brother and sister-in-law) garage for an ENTIRE 2 YEARS (huge thanks to those guys) has been revived. It's had a new battery and new tyres fitted, and the MOT is tomorrow (insurance came in at £450, ouch, but we've zero no claims). Job applications are flying out like angry wasps; freelance IT Project Management for me, either freelance of permanent Marketing Campaign Manager for Ju. We're convinced it's just a matter of time before we get some decent work (decent meaning we will be able to continue to shop at Lidl). Doctors and dentists appointments are scheduled (I need a filling, Ju got away with it Scot free, huzzah). It's all coming together.
So, what's it like being back, 2 weeks in after 2 years out? It is a little weird. Pretty much everything around us has remained the same. Our friend's children have grown, shops have closed and opened, speed limits reduced and prices for food have gone up. Nothing major though, life's just cruised along as we've cruised about. Obviously we've not come back quite the same as we left. Bumping up against umpteen cultures, languages, currencies, landscapes and fellow travellers (often very successful people) has altered us. In which ways, I'm not sure we're qualified to say ourselves, but we're certainly up for the bigger challenges in life. Which brings me onto the Blue Marble Project.
As we travelled and spoke to fellow travellers, a book called 'The Secret' cropped up a time or two; I decided to read it. It has a basic message: the way in which you think about the world around you directly affects the world around you. As an example, if you think you'll get a job, really believe it, then you'll get a job. One interesting couple we met, who ran a successful business, told us a story. They'd read the book, and then started to test it by thinking about a blue marble, believing it would appear in their lives. A week or two later a blue marble appeared on the drive. OK, OK, it all sounds like whacky stuff, but I believe in this 'power of attraction'. By thinking positively about the thing you want, it leads you to take positive action, to extend yourself and to do things you might otherwise shy away from.
So, our 'Blue Marble Project' is our Life Plan. We've never had such a thing before, but now we have. We know that we loved our travels, the freedom of it, the exposure to so many new and often quite beautiful things. We know that to experience more of it, to continue to live the dream, we need to alter the way in which we live and how we run our finances. We know that we need to learn more about money, investments in particular, something no-one taught us at school (although we're now well versed in being frugal). We know we've a mountain to climb to achieve some degree of economic freedom so that we can travel more. We're up for climbing the mountain, we're ready to work harder than we've ever worked.
Onto a lighter note and to give a bit of credibility to the blog post title, here are a few things which have felt just plain weird coming back to the UK:
Driving a Smart Car and thinking "ooooooh my GOD, this thing's FAST!"
Getting the bus into Nottingham (our nearest city which we've both known for years) and having to seriously think about where the bus stops are
Walking into a pub full of people, all speaking English, all drinking pints and being able to understand what everything is on the pub menu
Similarly, coming out of a shop and for a fraction of a second being taken aback by all the UK number plates in the car park (normally we'd see maybe one a week, sometimes one every couple of months)
Shopping in Lidl and forgetting you're in the UK for a moment in among all the multi-lingual packages of food, until you come across the array of curry sauces (if you plan to motorhome Europe and like curry, stock up before you go)
Being able to phone up garages and shops and speak to people, in English
Talking with friends who remember more about your travels (having read this blog) than you do
Eating fish and chips which we've craved for months and thinking "that's odd, I've not missed this"
Staring in disbelief at how much restaurants charge for a beer (£6, SIX POUNDS!)
The fact Charlie (our dog) seems to remember exactly everything about our parent's homes and is not in the least bit fussed when we leave him alone with them for a night or two
The fact it's actually rather sunny sometimes, and the motorways aren't as clogged up as I remember
Next week's looking packed as we'll be moving house, continuing to catch up with friends and continuing our job hunting, in among a raft of other tasks. Wish us luck folks!
Cheers, Jay