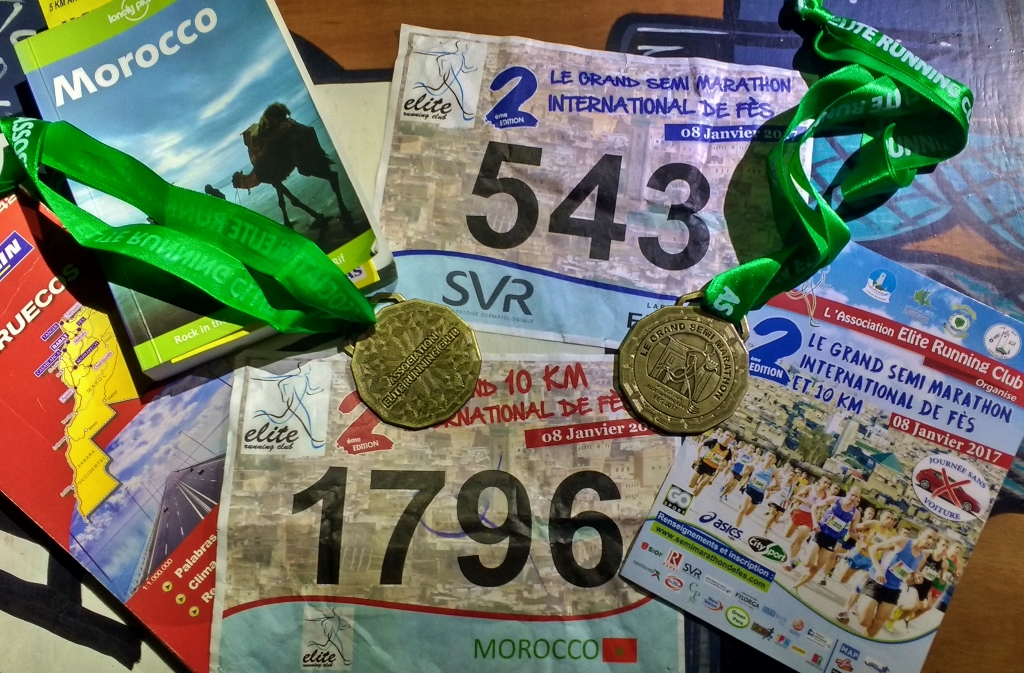 Zagan the motorhome continues to rest at Camping Diamant Vert, on the outskirts of Fes in Morocco. However, we've had a much more energetic day today, taking part in the second Semi Marathon De Fes.
Having registered yesterday, all we had to do this morning was turn up and run. We asked when registering when the start time was and were told 9am. Once back at the vans, we checked the website which said 10am. So we hedged our bets and arrived just after 8.30am, which gave us chance to warm up with a local keep fit class in the park.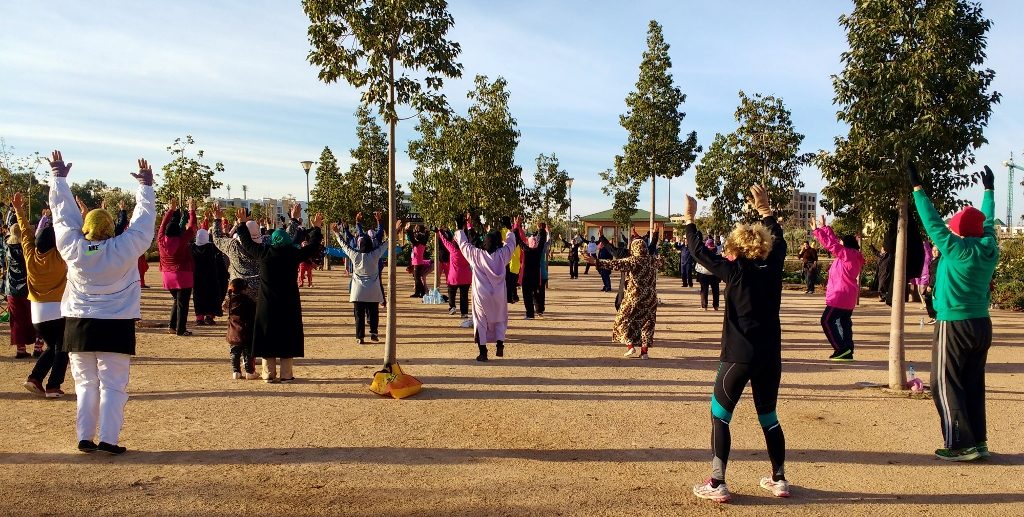 Then it was the obligatory pre-race toilet stop. No portable loos here though, just a concrete block with two loos in it, neither of which flushed. There was a lovely old lady there with an amazing smile, whose job it was to go in after you and tip a bucket down the loo to flush it. It seemed most of the bucket went on the seat and floor as you had to paddle your way in, and there was no loo roll, of course (a small hose pipe is provided here in the more basic places with which you clean yourself), but we were more than happy to give her a Dirham for the service.
After wandering around taking in the sights, the start ended up being quite a rushed affair. We hadn't noticed that everyone else had lined up to go, only a shout and a frantic wave told us to shift. We pushed our way past the motorbikes that were to ride out ahead of us, then through the elite athletes, positioning ourselves a safe distance from the front runners.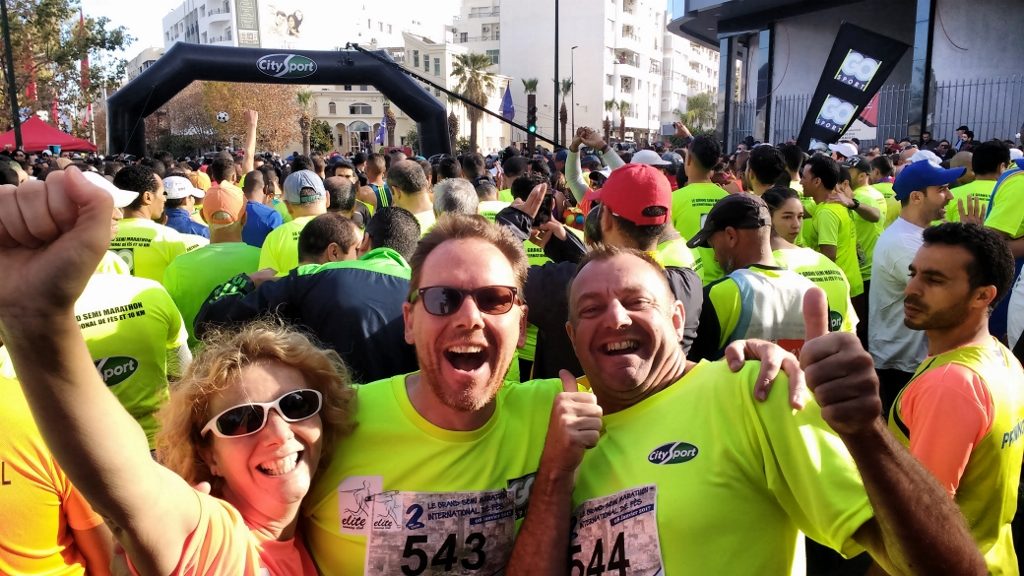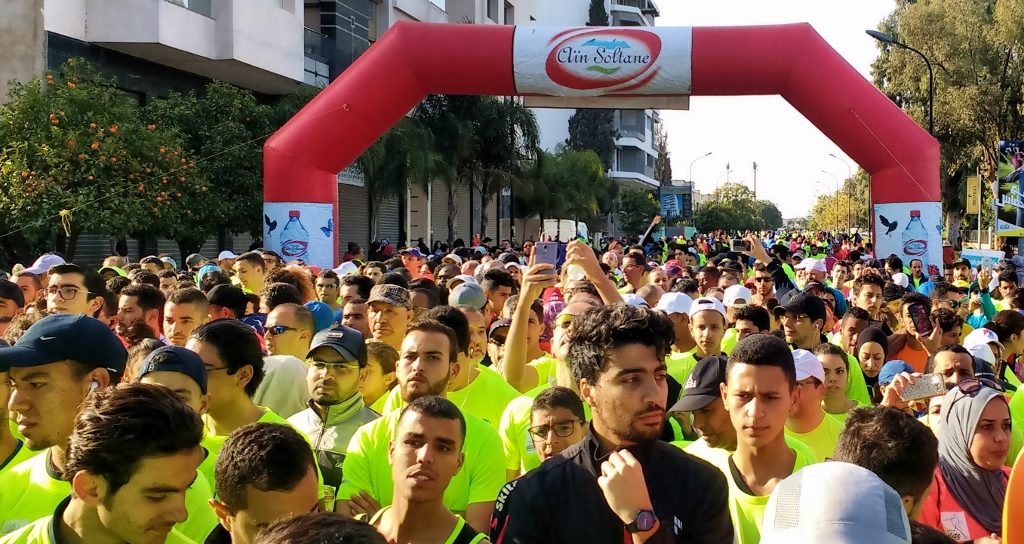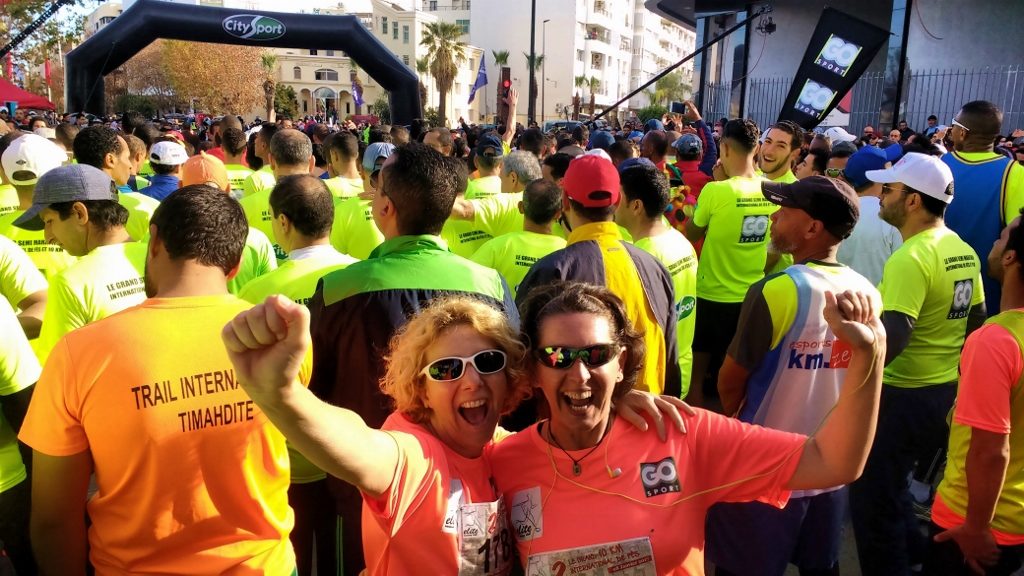 The crowd behind us stretched out as far as we could see. The crowd in front of us surged forward, then stopped, then surged again and we were off. Jules and I ran the 10km race while the men did for the half marathon (just over 21km). The men headed off once we were clear of the jostling at the start, which included swerving around a stranded motorbike on the start line. Then Jules and I settled down to the fastest pace I have ever run, and surprisingly maintained it.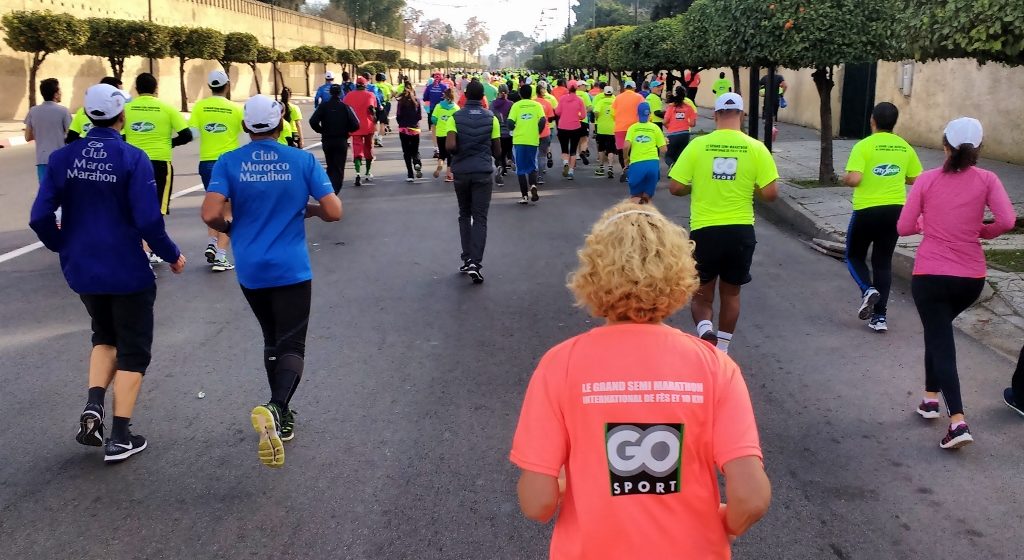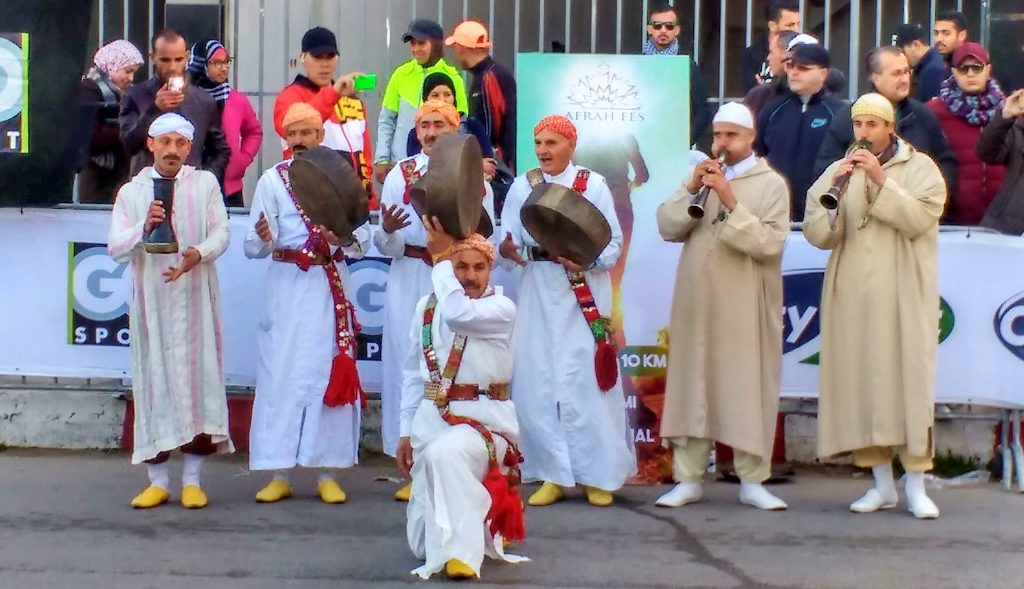 It was a fantastic atmosphere with loads of people out to shout and cheer us on. I think Jules may have been one of only two blond people in the race, so we got quite a bit of attention and encouragement. Every little side street had a marshal, with a large baton, making sure no traffic entered the route, while every roundabout had police stopping the traffic. The sound of car horns was deafening in places, many of which were wanting us to get a shift on so they could carry on their journey. Phil spoke to some other British on the campsite and they were held up for an hour and a half in the city as they tried to reach here – we can only apologise and say, we went as fast as we could.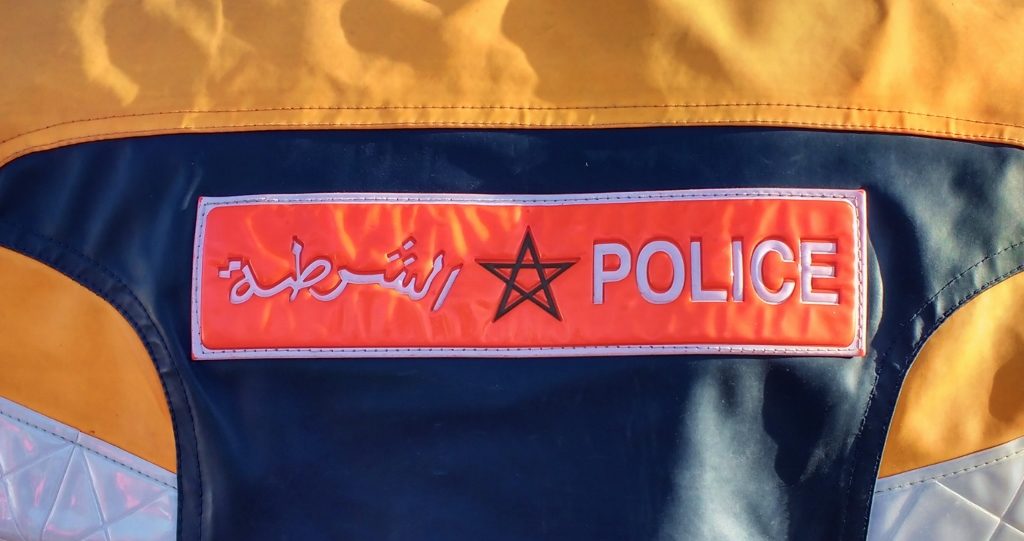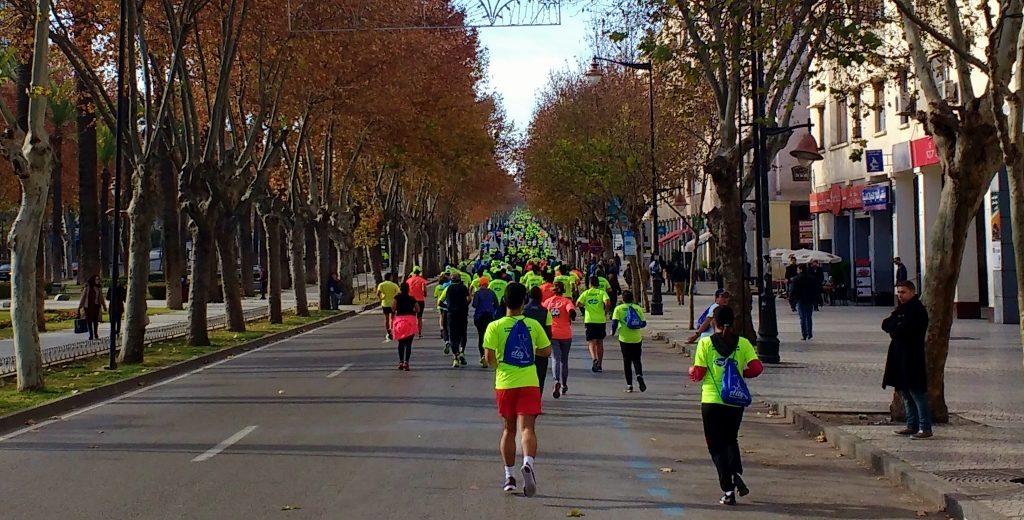 Refreshment stations offered water, oranges or sultanas, which was great but with a water bottle in one hand I really struggled to peel my orange! Finally as we reached our last kilometre, cars and motorbikes started to pass us, then a timing car showing we had been running for an hour. This heralded the leaders in the half marathon. I have no idea what time the overall winner came in at, but I am so proud of Jules and I crossing the line in an unofficial 1 hour 7 minutes (we were aiming for 1 hour 20) – most importantly we didn't stop, not even to take these pics (which is why they may be a tad blurred). More water, oranges and bananas and we made our way into the park for some stretches in the sun while we waited for the arrival of the men.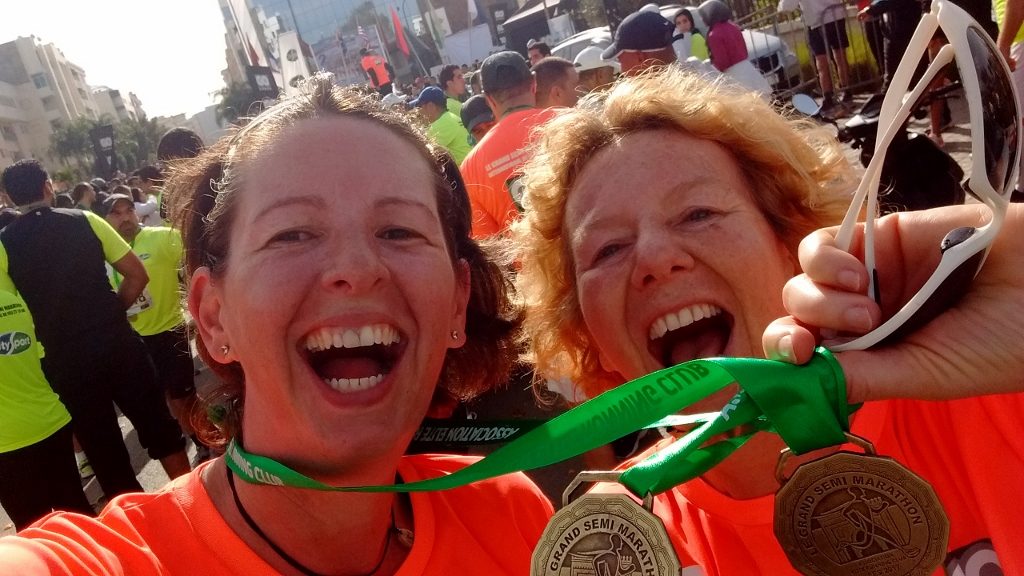 At just over two hours Phil and Jay crossed the line – a time they were both rightly proud of. Phil having fallen on the course had cut his hand a bit, but carried on. Jay also braved pain, his being chafed thighs. A last minute decision to switch to shorts instead of leggings turned out not to be the best. Reunited at the finish we sat and ate our weight in fruit, drank as much water as we dare so as to avoid another trip to the loo. The race was just amazing. A great atmosphere, loads of cheering and a real sense of achievement at the end. I used to think people who ran were crazy, but now I can kind of see its appeal.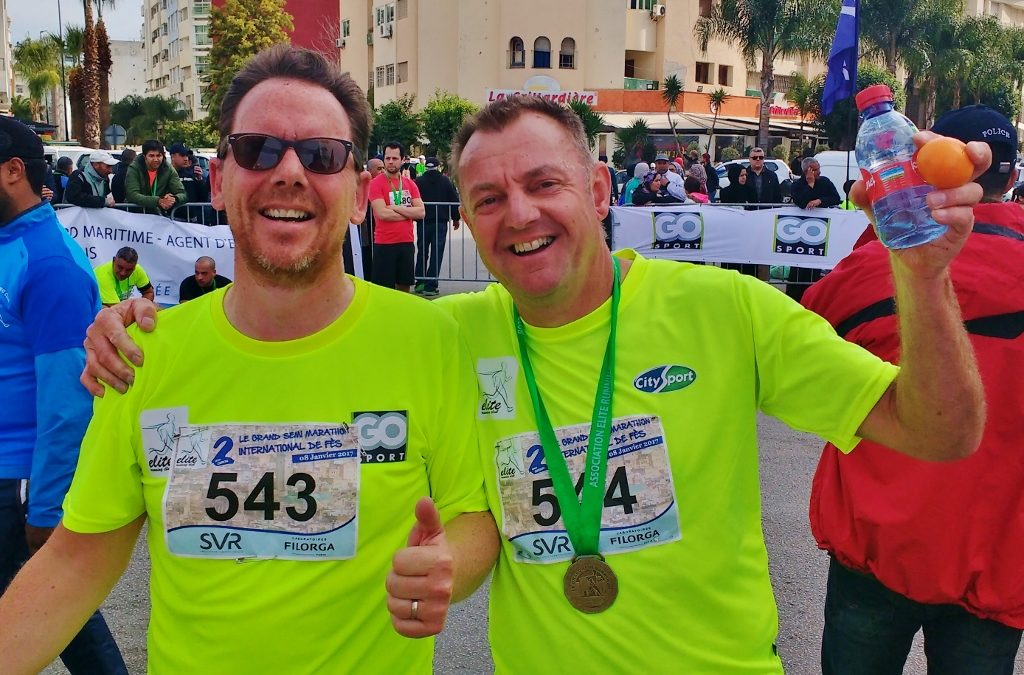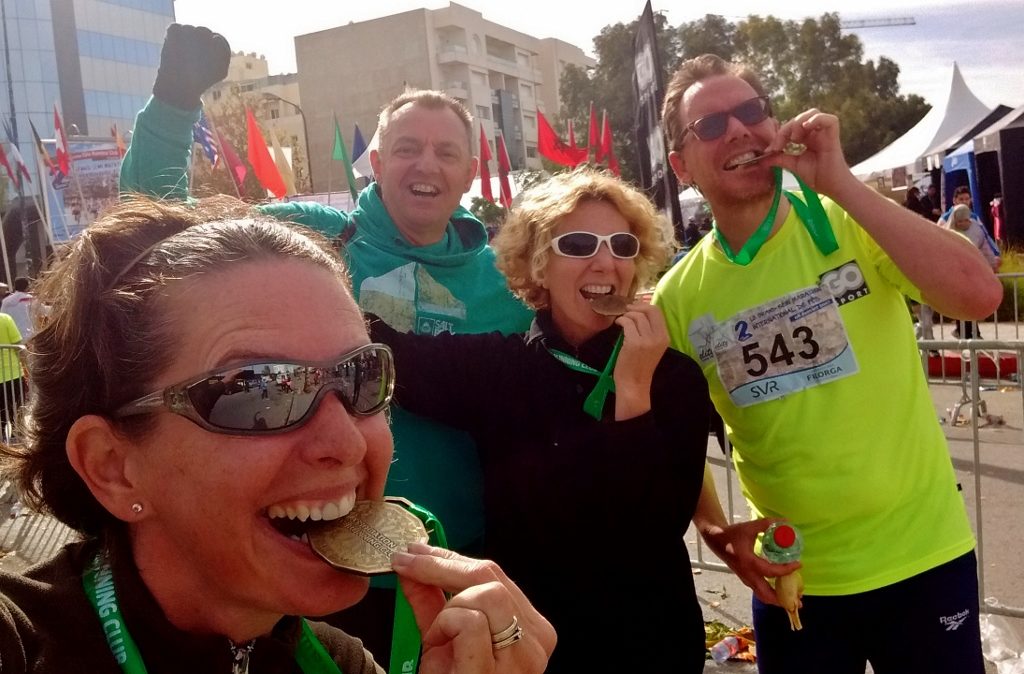 Then we walked until we were able to flag down a couple of Petit Taxis, the tiny red cars that fly around the cities of Morocco. As they only take three passengers each, we split up to make our own way back to the campsite. Triumphant on our return we then crashed. Afternoon naps were followed by much needed showers. This evening Jules cooked up a pasta feast and we treated ourselves to a beer. Dry January starts again tomorrow as it is now less than three weeks until we all have to run a half marathon in Marrakech – eek!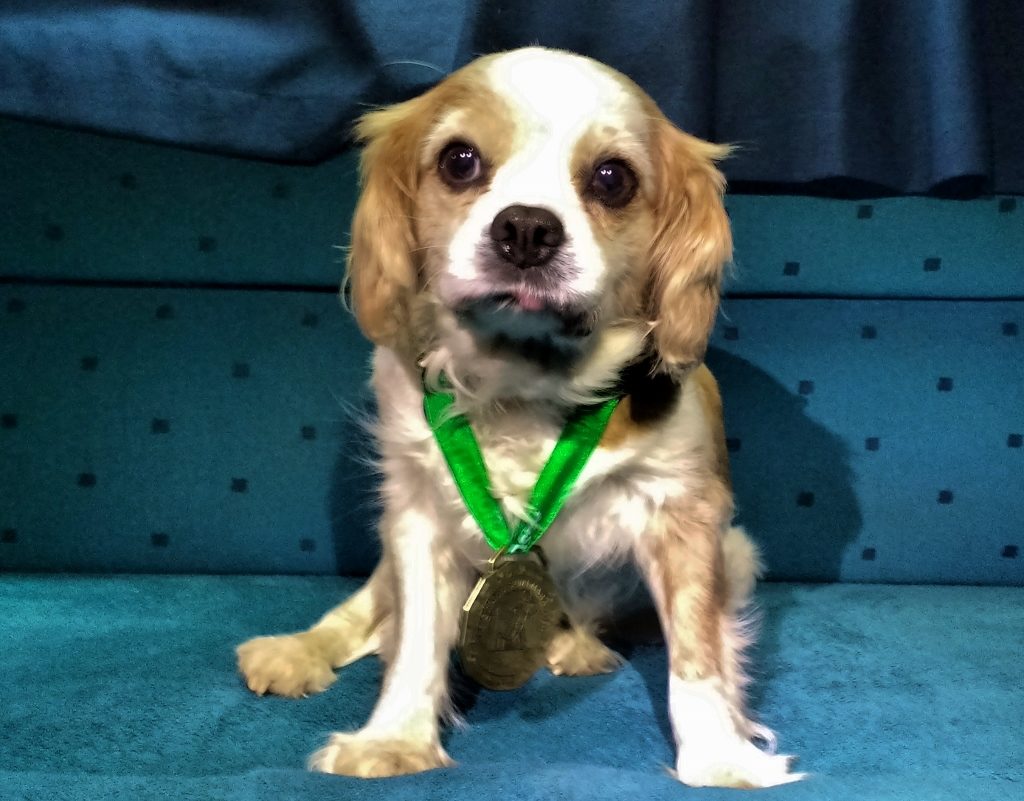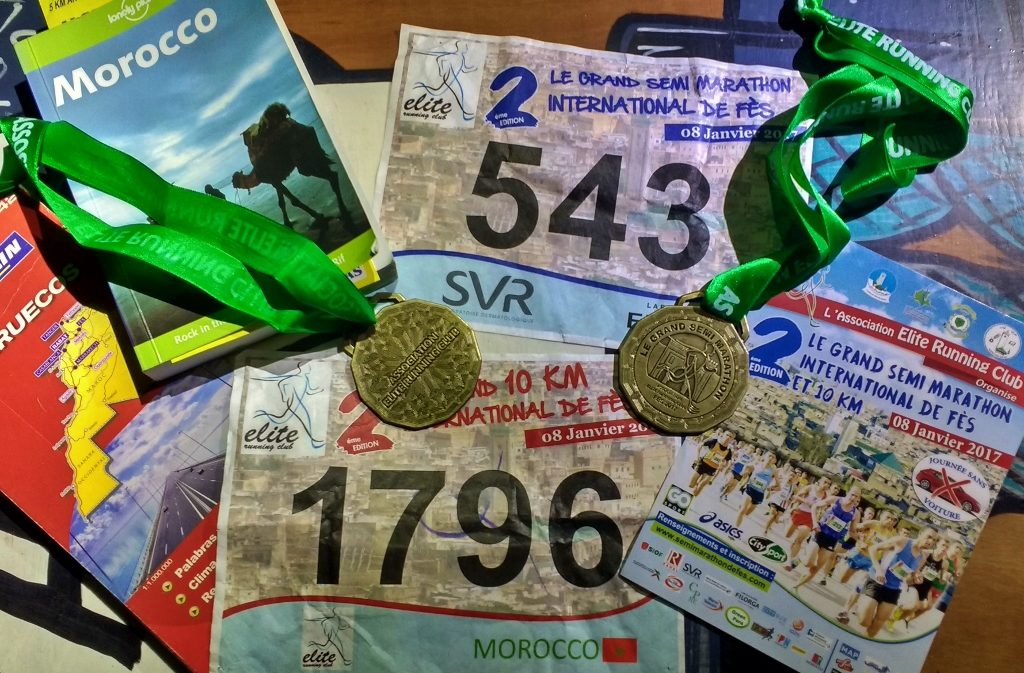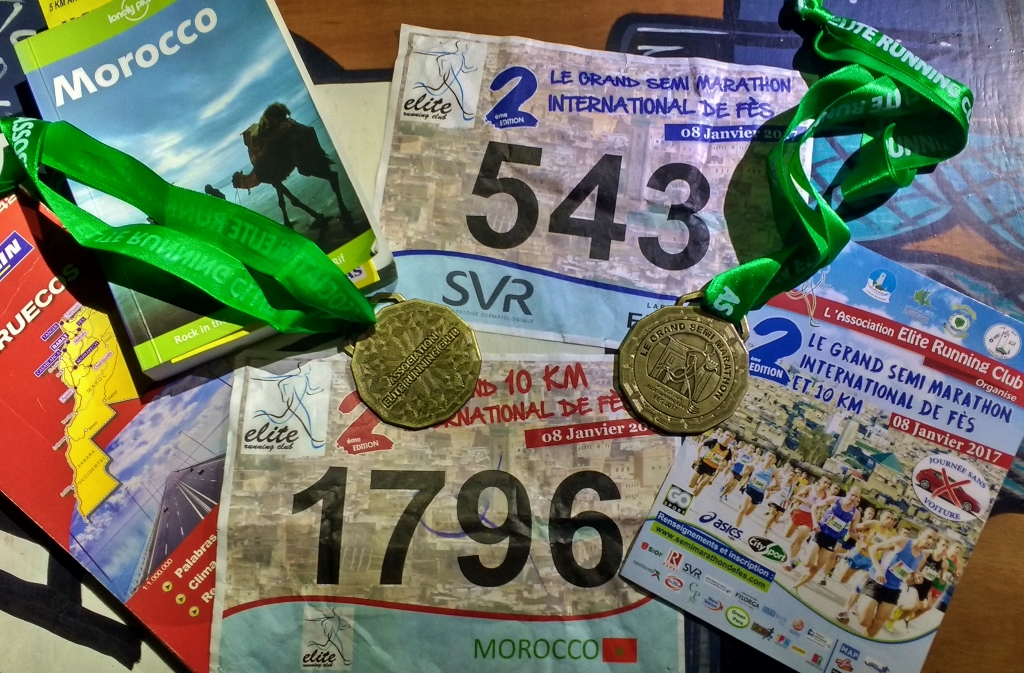 Ju x