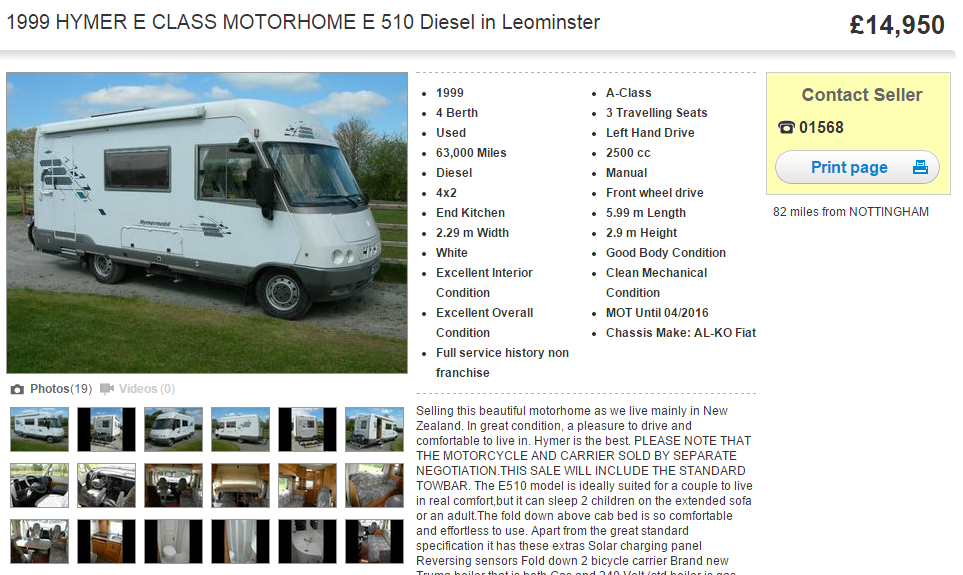 Yeah OK, you're right, it was a mere 12 months ago we heartlessly flogged Dave, our trusty steed of a Hymer B544. As the new owners drove him slowly down the street (Dave had one mode: slow mode), we stood and stared after him. Ju cried. I thought how weird it felt to see him driving on his own, without me in the captain's chair surrounded by the broad vista projected through his window.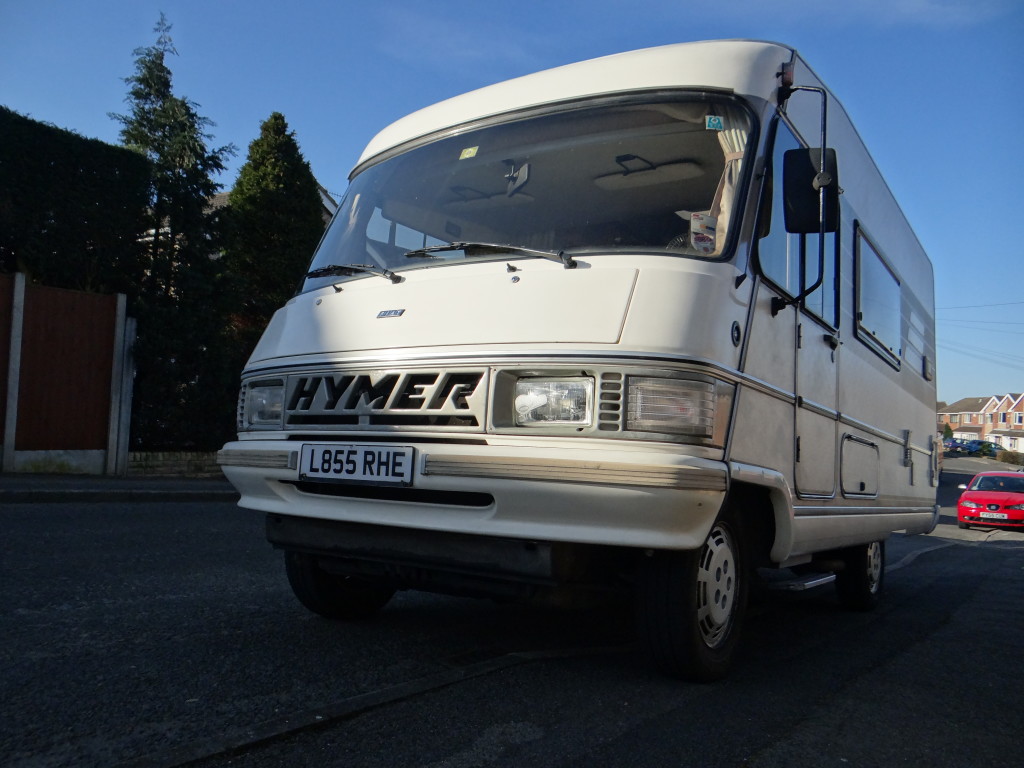 So why on Earth are we suddenly after another van so soon? Errrmmmm. Weeeellll. We're addicted dammit, that's why. The feeling of roaming free, deciding which town, city or country to be in on a daily basis, is just too much to give up. So, we've sorted out the Cooler as our crash pad, are a few months from finishing contract work, and are gearing up for another fix. Another stretch, most likely several stretches interlinked with work or play back in the UK (it seems I was wrong, very wrong; we didn't manage to just slot back into the old rat race):
Why the same make and model? Why not. The layout worked really well for us:
Less than 6m so easier to pop into standard car parking spots on sleepy harboursides around Europe
Drop down bed was comfortable, massively convenient and saved a stack of space; when it got too hot up there we made the main bed up from the table
Fixed dinette table easily accommodated 4 chilled out dossers, ah, enlightened travellers. 6 after a few glasses of wine
Long bench served well for chilling out/storing wetsuits and BBQs/dog sleeping area
Good-sized LPG, fresh and grey water tanks, and large black water cassette for extended off-grid action
A wet room which worked a treat for us
The basic kitchen suited us fine, no oven, no worries
Other aspects of his personality and looks also grew on us as we went:
He wasn't exactly shiny on the outside, which we figured would make us look less like the enormously privileged travelling elite that we were… :-)
The electronicsless greasy bulk of an engine made us feel like we could get him fixed, if needs be, anywhere
Our initial searching back then had started off >£20,000. A growing sense of impending career-induced madness pushed this down to £10,500. Although 20 years old, with about a million km on the clock, he had a full service history and but for a bust clutch in Narbonnne, didn't choose to abandon us in the desert. Phew
He was solidly built (he says forgetting the bathroom mirror falling off in Greece, and the amazing breaking door hinge part 1, and part 2)
So like sugar-fuelled nippers at bedtime, our fingers are dancing over the pooter keyboard hunting out a van, with the aim to be in the Alps for a couple of months in the late Autumn. Back for Xmas and a mate's wedding in January, and then who knows, Turkey maybe, Norway for the summer? YEAH, BABY!!!
Hearts are set on a Hymer for sure. B544 worked a treat for us. I need the 'FSH' to give me hope the beast will last the coming years, and our detailed financially modelling (yep, for once I'm serious) gives us a max of £15k to spend. By letting the van out when we're not using it, we **might** be able to go a bit higher. But why? The last van was a third less and we busted up Europe, mountains an all, in the lumbering animal of a thing. Why spend more on a shinier newer one?
An aside: I'll put you out of your misery about the van name in the title. Zagan is a town in Poland. In the woods outside stood the wooden huts of Stalag Luft III, the camp where The Great Escape took place (worth going to see if you're a fan like me). The new van will be our own form of modern escape, hence the name Zagan. Zagan, the van. Sweet. Although in Polish 'Zagan' is probably pronounced 'Swindon' or some such, impossible language.
Why spend more? This is why. Look at him. Ahhhhh, he's so pretty. He smells of freedom! Only someone else has already bought him, dammit. The fact he's not a B544 is besides the point.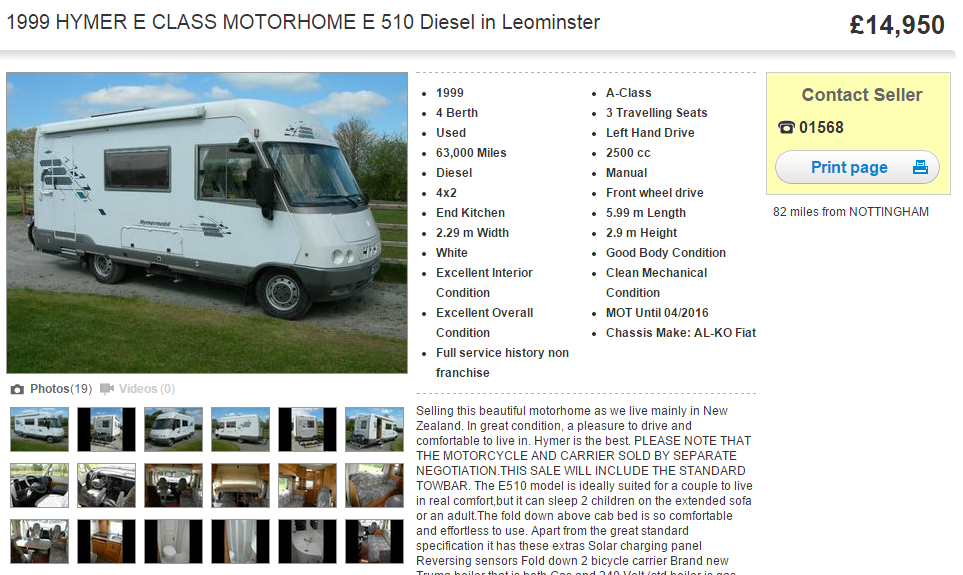 The search is also including the Great German Motorhome sales yard that is mobile.de. Bargains over there, with the usual hassle associated with anything which is a great deal, nothing worth having comes easily. Getting over there and back is a problem at the moment due to work, but come September we'll have a bunch of time to nip over. Patience. Must have patience…
Cheers, Jay