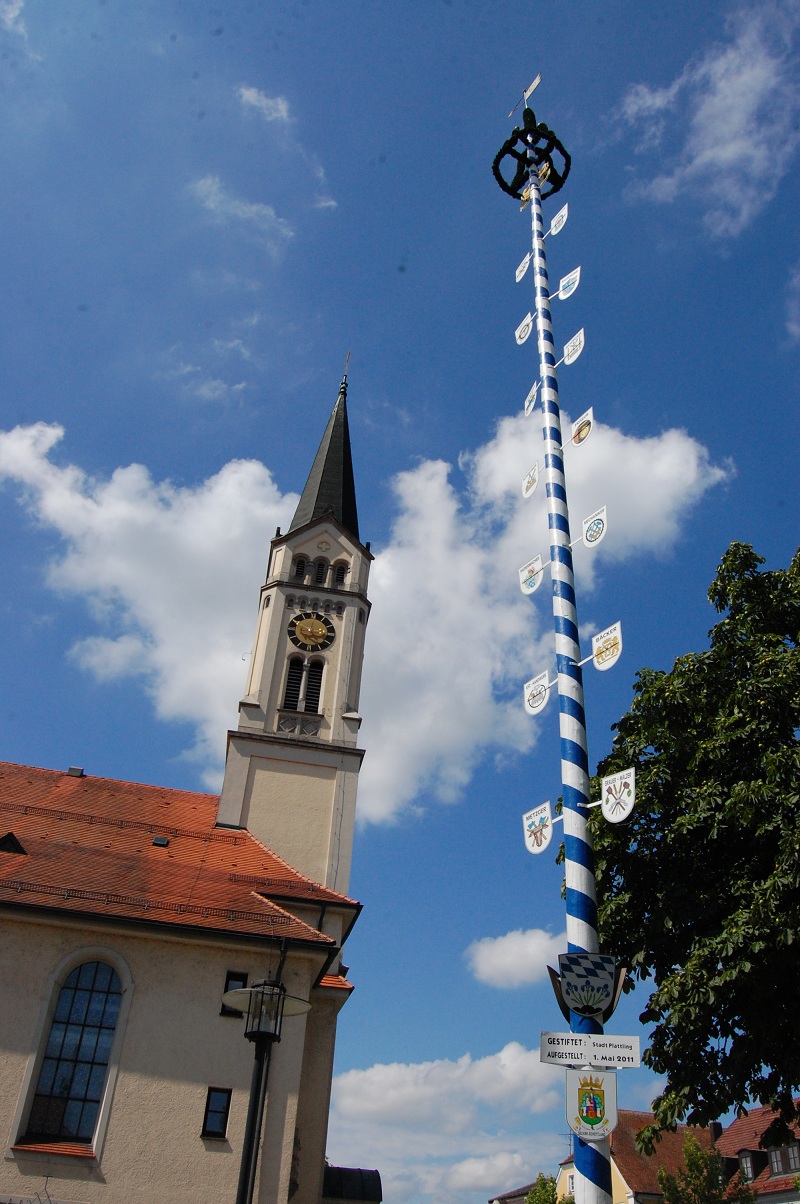 Dave the motorhome is resting for a day in Plattling in Bavaria, Germany (N48.77229 E12.87286).
Blessed rain fell last night, suicidally hammering itself into the earth, splattering the side of Dave and his neighbouring vans until the early hours. We'd decided last night to stay put today and do something unnatural, to work, sort of. Our experience in Morocco touched us, and boosted our confidence in our travels, so much so we decided to write about it. Sure, we've already done that, but our guide on how to get into and around the country is intended to be a dry, factual piece, an accelerator and confidence builder for someone planning the trip in their motorhome.
What we're trying to do now is, judging by the effort already put in over the past months, a real travel book, one which attempts to play out a piece of our alterated souls onto the page. We've still a long way to go. If you sometimes read these posts and wonder where our day went, it went into a keyboard. We hope it'll be worthwhile, we don't expect to sell many but previous experience has confirmed: creating something of your own (like this blog) is remarkably rewarding.
Plattling is a short walk from the stellplatz. We call these official motorhome areas stellplatz as everyone else seems to, although the official sign posts we've seen so far don't mention the word. The sun has shone today, and we walked the calm wooded path and along the stone street in warmth. Friday afternoon here was being welcomed with wheat beer, small groups of people sat in the outside air, drinking slowly from tall glasses. The waitresses wore traditional dress, and the streets were bright with flowers.
Stereotypes abound in British (and no doubt other lands) media, ingraining themselves unknowingly into our (my?) psyche. The Greeks are lazy, Italian men sexists, Germans have no sense of humour, French men are arrogant. Our little trip, brushing us up against many nations and creeds, is confirmed what I'd always believed: it's a total load of hogwash. As for the touchy subjects of two world wars and one world cup, I know nothing about football. And everything I do know about the wars is one-sided, and simplified to the point of being nonsense. Today we saw a memorial for hundreds of civilians killed here through allied bombs, dropped in living memory, 126 of the victims unidentifiable. Even the more enlightened Hollywood films like Saving Private Ryan, paint war in a realistic light in terms of the horror, but demonise the German soldier, or was he Hungarian, or Austrian? Ah, sorry, that dimension would make it too complex.
Anyway, to happier things, thanks for all those who've responded to our poll about the Smart Car, and for the comments and emails. Thanks also to Sebastian for answering the questions we posted a couple of days back.
Tomorrow we'll hit the road again, Ju's gleaned loads of suggestions from fellow stellplatz sleepers, a magical mix of German, English and mime conveying meaning back and forth!
Cheers, Jay