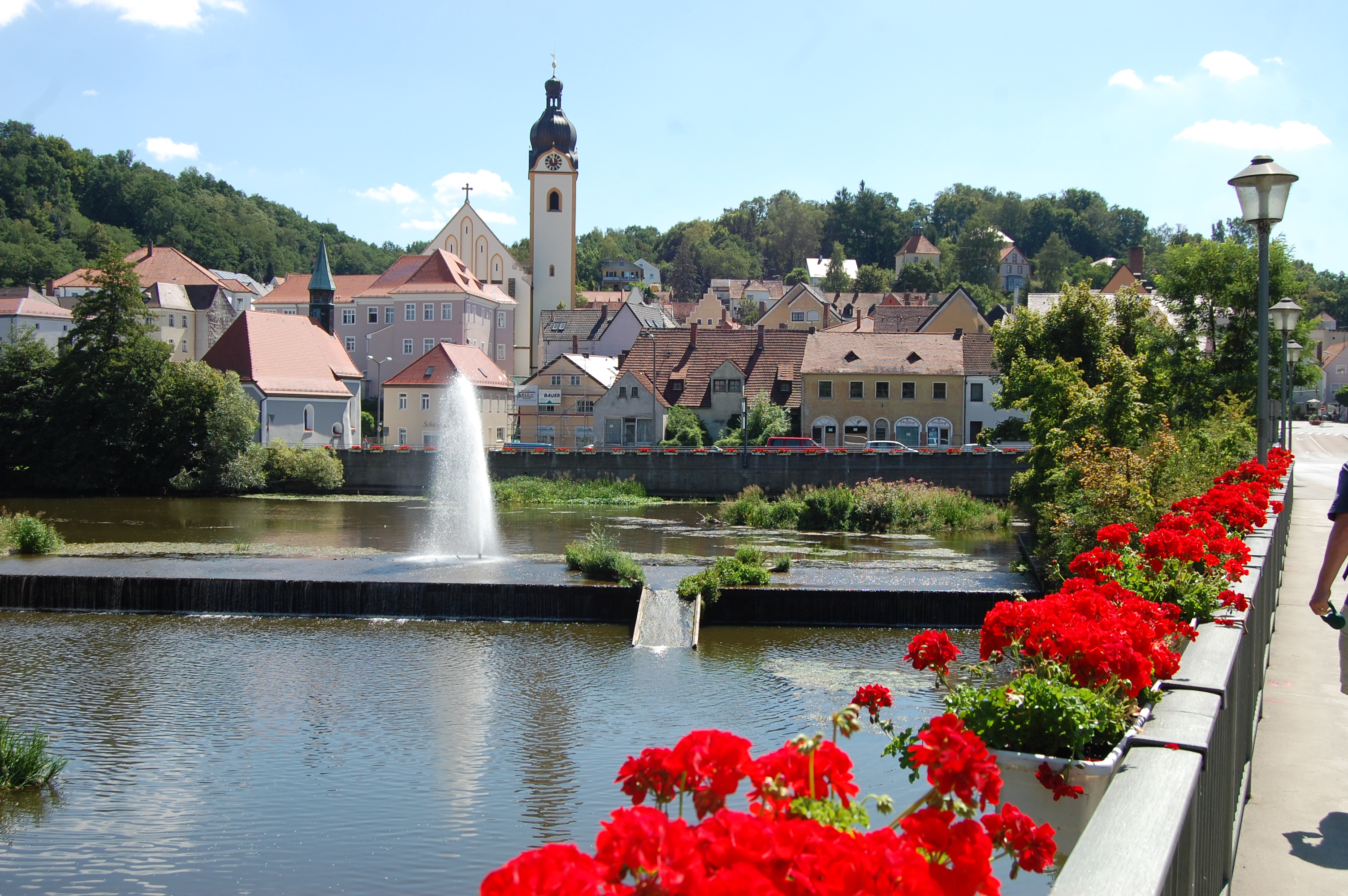 Dave the motorhome is in a free grassy stellplatz in Schwandorf, eastern Bavaria (N49.33193 E12.10206). I'm sat drinking a Mönchshof Kellerbier, which a kind motorhome neighbour insisted on giving me for free before they left. I'm seriously liking Germany. Prepare for more gushing below.
Last night we fought the sky, pitching our Digital SLR against a fantastically clear full moon. Come 11:30pm, on our 30th combination of settings (well Ju's, I can't drive the thing), we gave up and went to bed for a sound, silent night's sleep in the Bavarian countryside.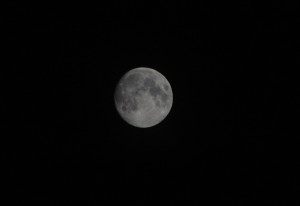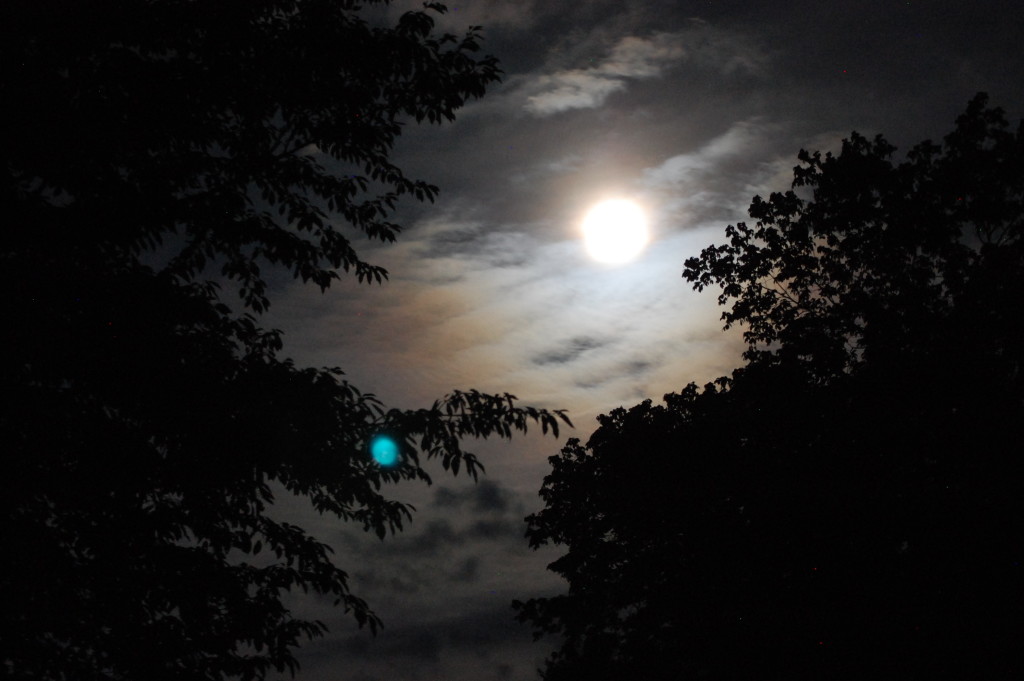 This morning we got up, geared up Dave and headed down to the Rathaus (town hall) to pay. As I pumped air in Dave's noise-blocking, slowly deflating assisted air suspension, Ju did the honours. When I'd finished and she'd not arrived, I shut the door and walked the 10 meters over to the quaint, perfect little office.
A couple walked past me with a "Gruß Gott". Ju's just started to explain we stayed last night and want to pay. As we leave it transpires the couple are off to Marienbad, and she was practising her German explaining the Czech vignette system, as you do.
In my short experience of two days, I'm finding Germany to be a dream to drive in. The autobahns we have used are quite empty of traffic, and have excellent surfaces. The slip roads on and off motorways are wide, very well signed and don't have the nasty habit of tightening up requiring brake stabbing followed by a Dave jangling. Best of all, they're free.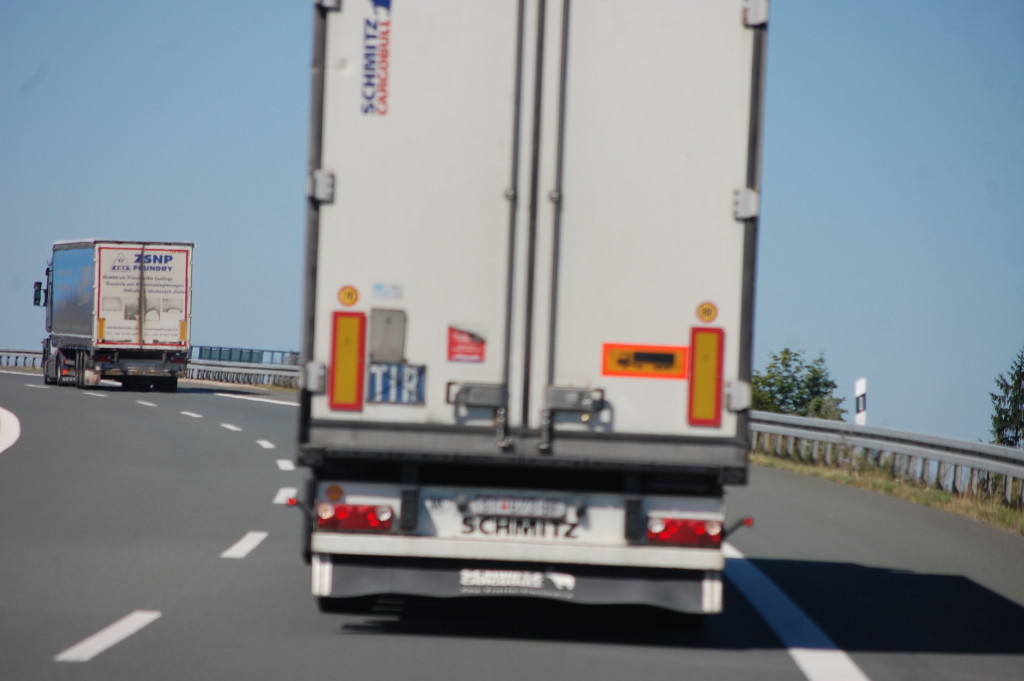 We've sorted a plan out, of sorts. We're going to swing south in Bavaria, taking in the Eagle's Nest (depending on entry fee), Munich and the Bavarian Alps before heading north through the 'Romantic Road'; castles amundo up to Würzburg we read. After that we've a date sorted with a great University buddy of mine and his wonderful family of five in Paderborn. Happy days.
So, south it was, and slowly. Our maps of low-cost sleeping spots in Croatia, Bosnia, Hungary and Czech Republic were all sparsely dotted affairs. Austria was a 'sleep anywhere' affair, wonderful. Germany is better, €5 or nothing around here gets you a town-centre-ish parking place, surrounded by the most friendly of neighbours, water and emptying points, maybe even unlimited electricity. The maps shows stellplatz everywhere, thousands of them. You could travel Germany for over ten years and not go back to the same place.
After a whole 30-odd minutes through countryside, castled villages visible off the road, we pulled in among a line of German and one Dutch motorhomes. Within minutes our elderly neighbour is chatting with us, in a one-sided, not really sure what you're saying kind of way. His Hymer is a year older than Dave we glean, and he likes Charlie. Other motorhome dwellers are sat around outside their vans, drinking wine, chatting, joking with us when we apologise, in German, for not speaking German. We're picking up a few words though, the tongue feels possible here compared with the difficult Czech and the you-have-to-be-joking Hungarian. We've not done much since, a five minute walk over a stout, lipstick-red rhodedendron-lined wooden bridge carried us into town to look around for an Internet SIM.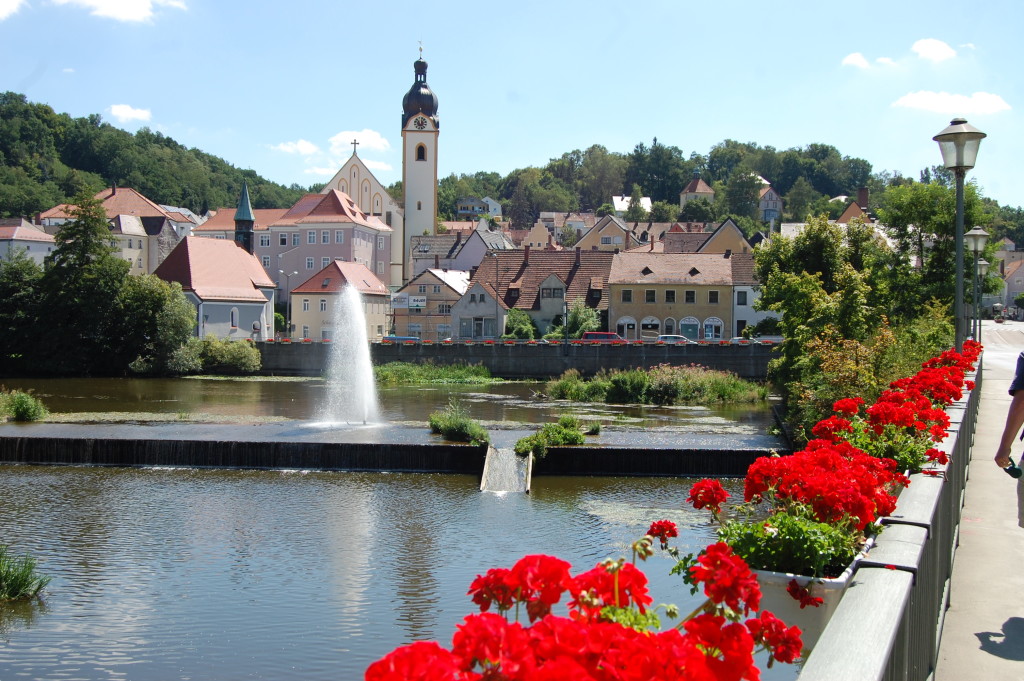 More walking and chatting with neighbours follows, the sun gradually dips and we chill into the evening. The Kellerbier-furnishing lady was a teacher, who asked us what we plan to do with our 18 months of travel. Oooh, err, good searching question. Where exactly do we plan to visit in Germany? Err, well, Bavaria? The second one we'll work out as we go along, come to think of it, same answer applies for the first too. A few things we observed and wondered about as we walked today: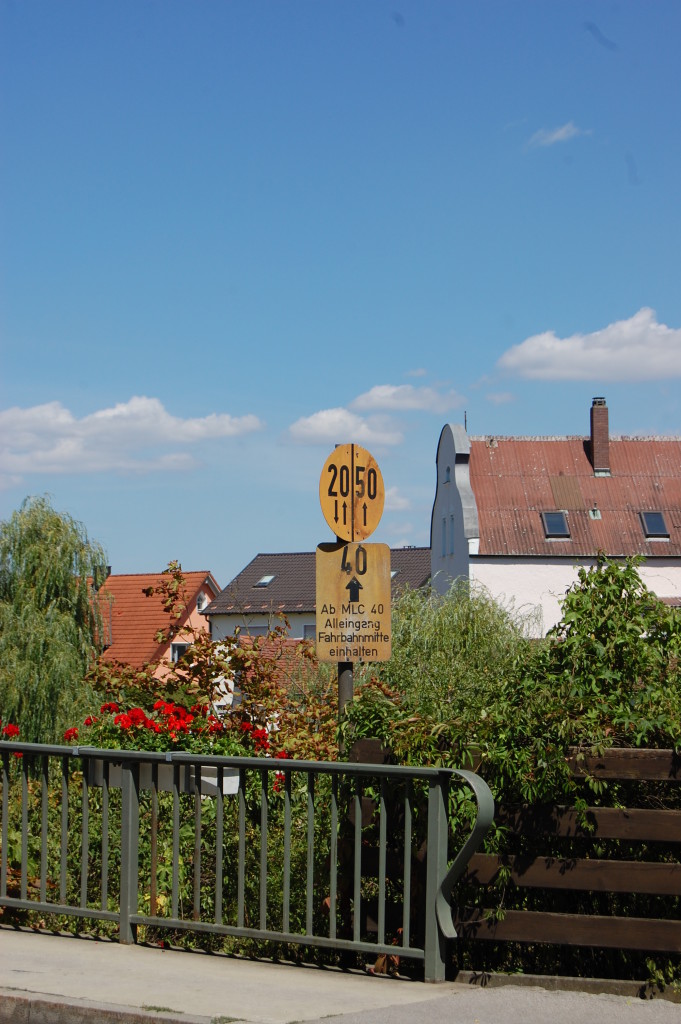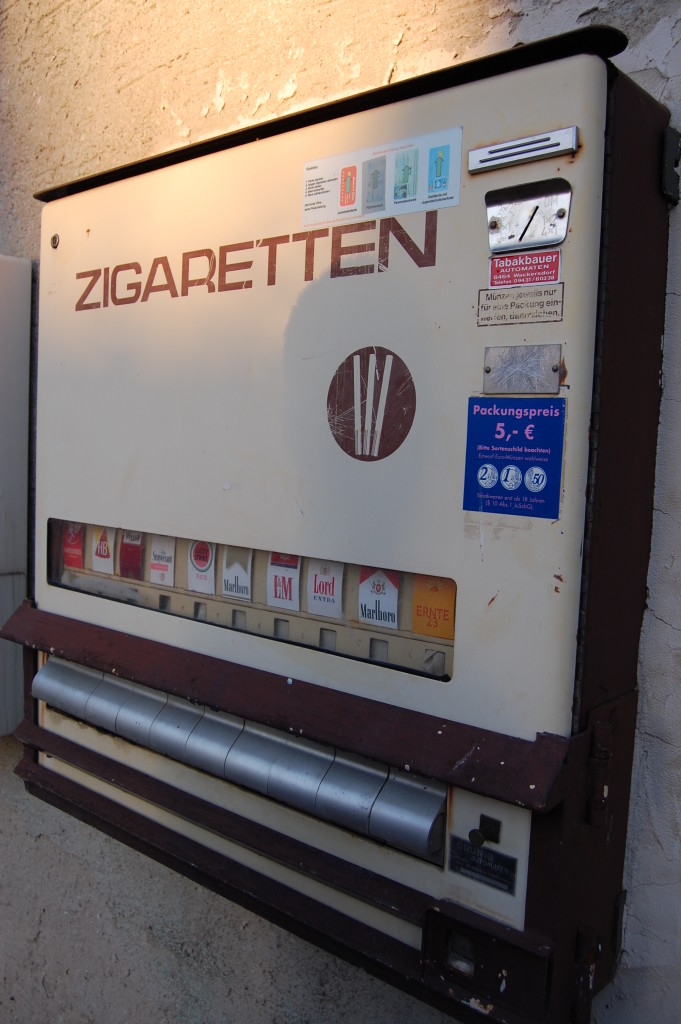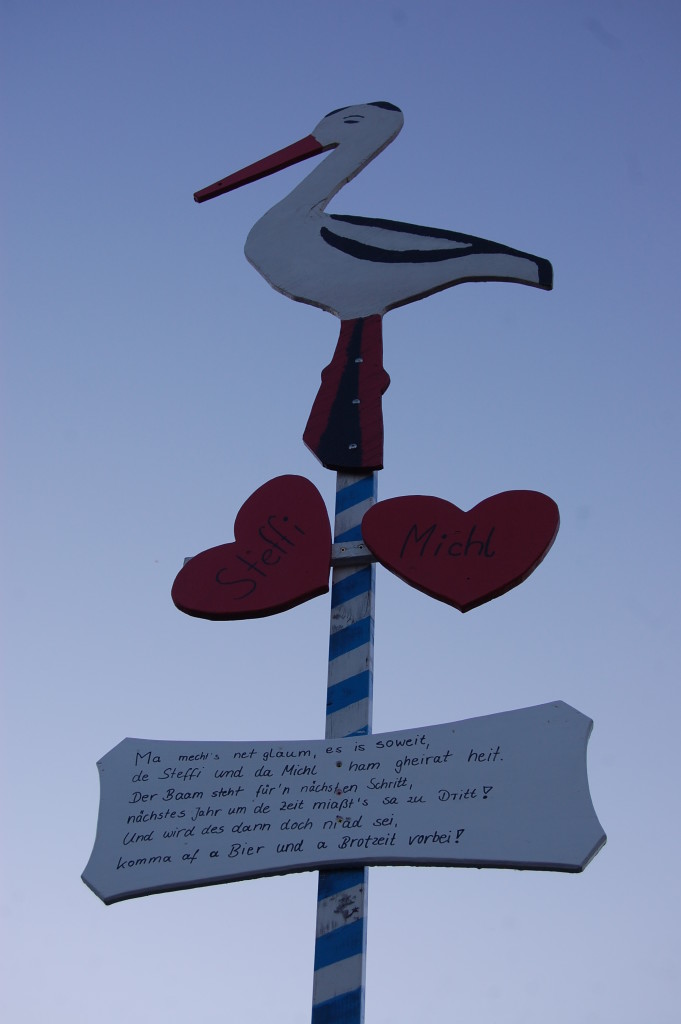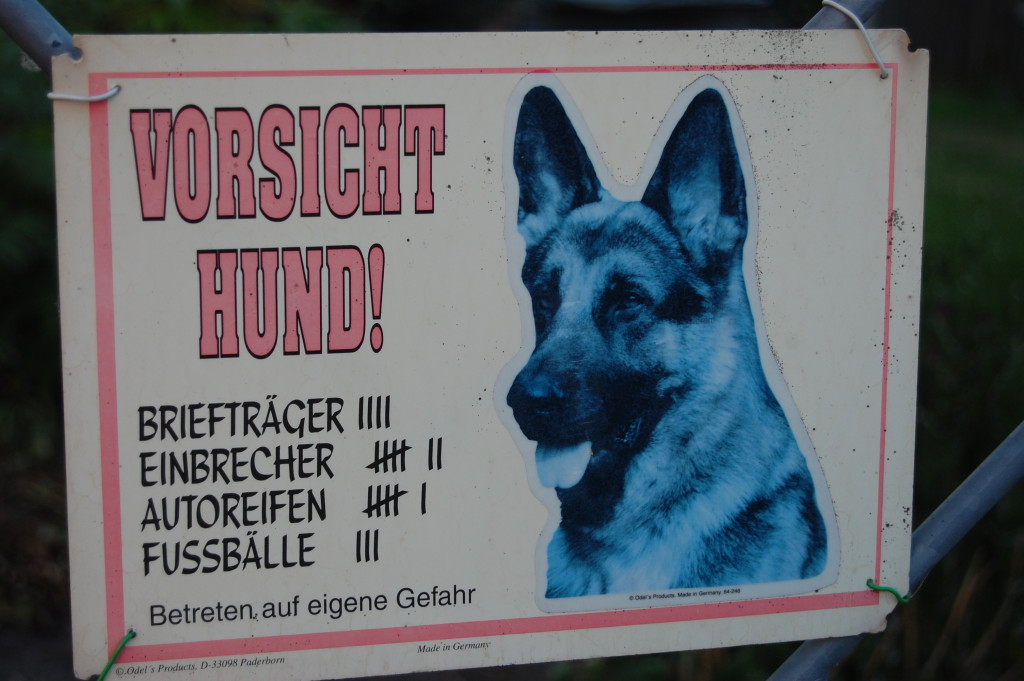 Four more weeks of brilliant Germany bring it on! If anyone's been around Bavaria and has any recommendations for places to go, please send them over!
Cheers, Jay