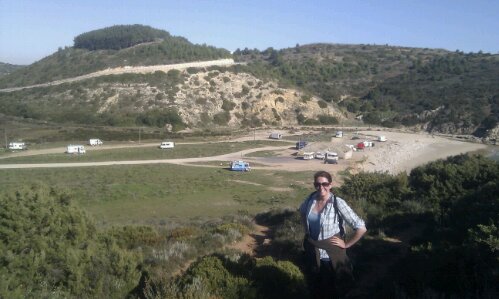 We're here – N37.06714 W8.80971. It's basically a small beach at the end of a little road, besieged by camper vans. Not exactly what we were expecting of the Algarve.
Weather: too hot in the van for Charlie. Ju's lying on a rug outside with him to cool the poor fella down. And this is January.
We took a quick look around Sagres this morning. It's a small town, a few shops and cafés, no serious development.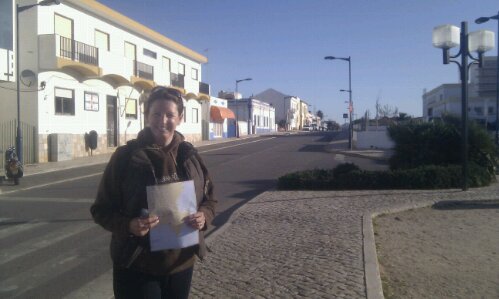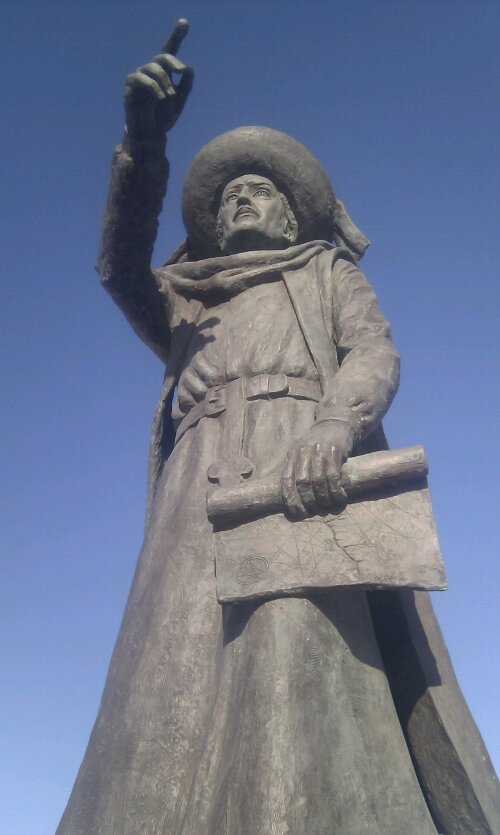 Even the port's still used for fishing, with stacks of lobster pots lying around, some still holding their fish head bait. With nothing to hold us, and fish heads smelling us out, we cut loose and headed off. Not before spotting a small patch of liquid under the front of the van, diesel maybe? We couldn't find a leak though, so we're keeping an eye on it.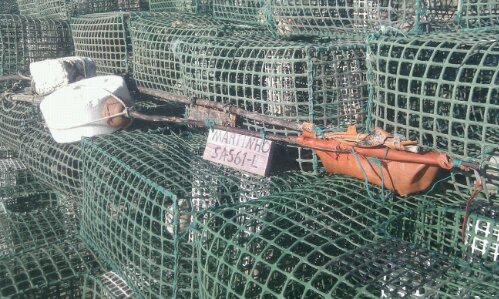 There are no official aires around here, only campsites and unofficial parking places. Some of the unofficial ones are more unofficial than others. The place we're at, Cabo do Roco (edit: oops. We're actually at Boca do Rio, numpty I am), leans towards the latter end of the spectrum. It's basically a patch of rough ground a couple of km from the N125, up against a cove with a sandy beach. Even in January, there are maybe 15 other vans here, quite a few of them English. There are no cafés etc, just an abandoned roofless building destined to soon fall into the sea. It has both a chilled out and (for me) a slight edgy nature. It feels far from the law, although I've read the rozzers move in during high season and move the vans on, which can number as many as 100.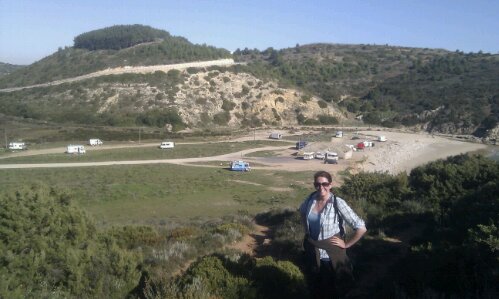 Early blog update today as we're set for the evening and there little to do here but chill out, swim, read a book, play the uke, cook and the like. We're set for Eric and Anne's villa tomorrow though, which will be in total contrast to this place!
Cheers and happy weekend guys, Jay