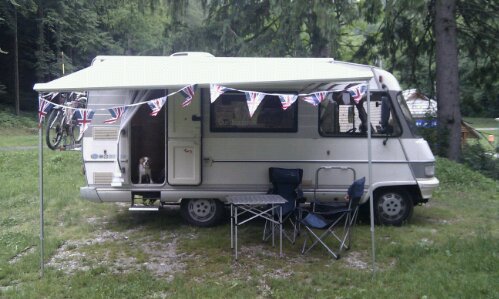 We're here : N46.36163 E14.08098
Weather: warm and sunny in Austria, cloudy in Slovenia
This morning I had a big decision to make, head to the lovely new shower block with push-button showers, or go to the older shower block, slightly grubbier but with taps. Life is tough, but I went for the latter and stayed under the piping warm stream for ages.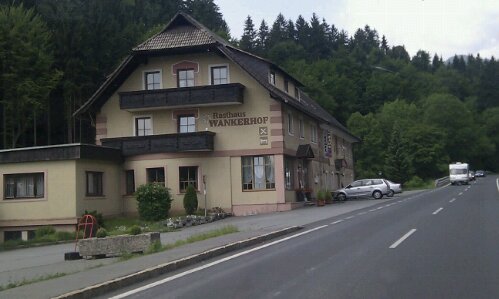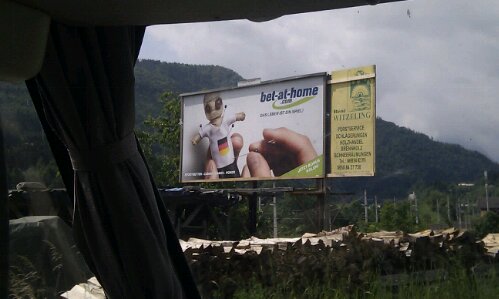 Once we were ready we headed off back over the border to Italy. As we approached a set of traffic lights they started to flash green – what did it mean? Genius, it meant they were about to change to amber, sort of a double amber. It made things much easier in Dave as stopping is a slow process unless we want to dislodge everything in the cupboards.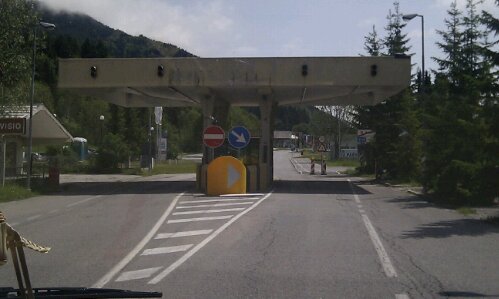 We stayed in Italy for a mere 20 minutes, not stopping as we head onto Slovenia. The mountain pass between Austria and Slovenia is still closed, we've no idea why. So we retraced our steps from our cheap fuel purchase a few days ago.
A major shop at Aldi (or Hofer as it's know here) and Dave's cupboard's are bursting, but we're also surprised that food isn't as cheap as we thought it would be. Some things were even more expensive!
We arrived at our campsite for the next few days and using my Eastern Europe phrasebook I managed to ask if the receptionist spoke English. She did, only when we drove round the site did I appreciate how many English vans were here. We haven't seen a fellow Brit for ages, it seems that they're all here.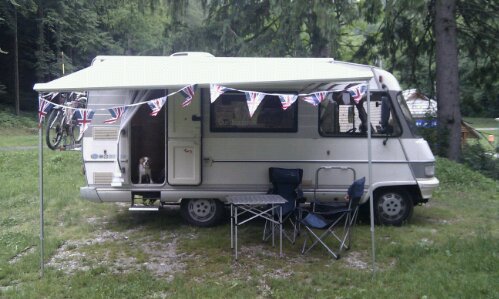 We parked up and pinned our bunting on Dave to fit in with the other vans – well it is jubilee weekend. We got the awning out and camping chairs, we're here for a few days.
Around 4pm a black Golf skidded to a halt beside us, Jon and Anne had completed their journey to see us – they set off at 9.30am this morning. It's amazing to see them here, we're so happy they've made the effort to drive across Europe to see us. Not only that but they brought books with them that we'd ordered and as an amazing surprise they also came with real ales and strongbow – we were dancing with joy.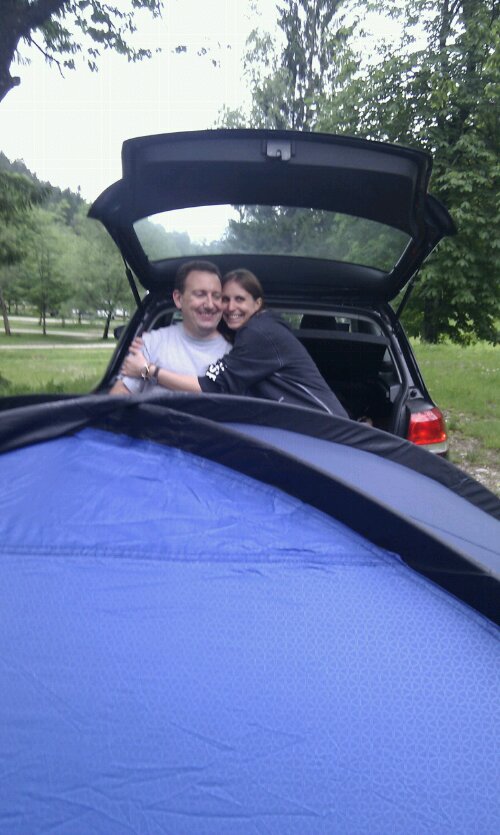 Once they'd pitched up their tent we went for a stroll to the lake and found an open air bar. Back at Dave the real ales and strongbow were opened. I'm rationing myself, J is on a mission to drink as many as he can.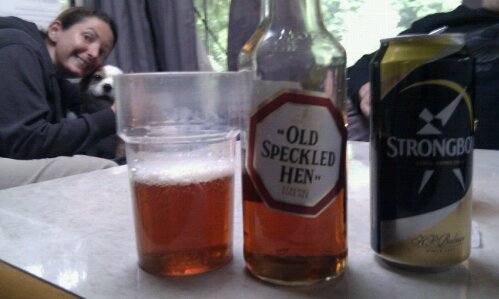 We're having a great catch up, it's been months since we last saw them, and of course we've got the next few days to plan. Lake Bled and Slovenia awaits.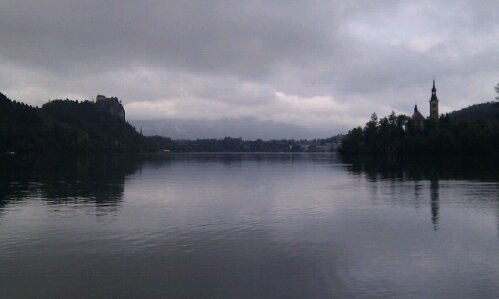 Ju x