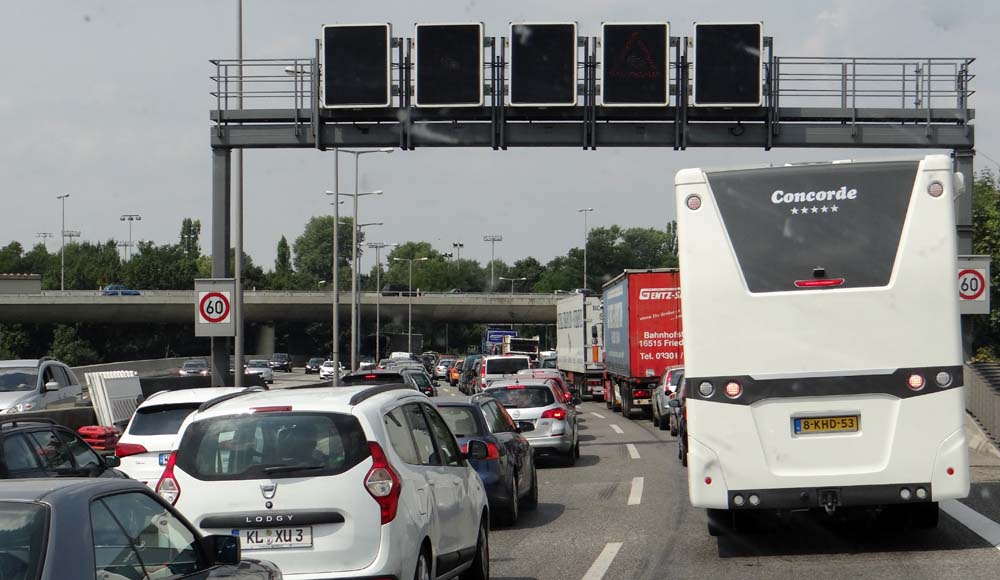 Dave the motorhome is parked up with more motorhomes than we have seen since our Christmas campsite in Sicily! He's on platz number L75 (that's L for large) at the Berlin Stellplatz and we've paid €57 for three nights (Charlie was €6 of that), so we're not shifting until Monday (N52.59540 E13.28920).
Last night was silent, safe and like reaching home. We slept with Dave's windows open as it was hot, but knowing that we would be perfectly safe in the stellplatz in the small village of Groß Schacksdorf. We managed to stay awake until just after 10pm, and even though we were convinced it would be too hot to sleep, our noisy, restless night in Wroclaw had tired us out so much that we nodded off straight away, only being roused around 9.30am when the sun started to heat Dave up like an oven.
Now we're back in Germany we had big excitement, a proper loo emptying point – not a service station or public toilet which needs countless flushes and you're always in fear of being caught, nor a huge man-hole in a field big enough for Jay to nearly fall in, nor a shut campsite where a small fence climb is required, it was a beautifully engineered perfectly sized pipe at the right height with a notch cut into it so you could rest your loo cassette on it and pivot it to empty. It may not sound like much to you, but after months of scrabbling around to find an emptying point and then it being, well less than suitable, this little thing was a sign to us – we were back. Back in a world with rules that people adhere to, back to a world where we don't have to worry about corrupt police, where we don't get stared at driving down the road and back to countries very similar to our own.
Around this time last year we had a panic, things just weren't exciting enough, we were bored. Were we travelled out? Should we carry on for just pack it all in and stay in the UK when we got there for our MOT? As you know, we decided to carry on travelling, and I'm so glad we did. These past ten months have been amazing and of course part of me wants the adventure to carry on, but this time around it's a larger part of me that wants to go back to 'normality' (whatever that is).
As we pulled out of the stellplatz this morning we decided to head towards Berlin and stop off in a town about halfway for a look around. Getting back onto the lovely free, smooth German motorway the fields either side of us were full of golden wheat, rising about them were rows of wind turbines slowly and gracefully turning like a synchronised dance in the minimal breeze.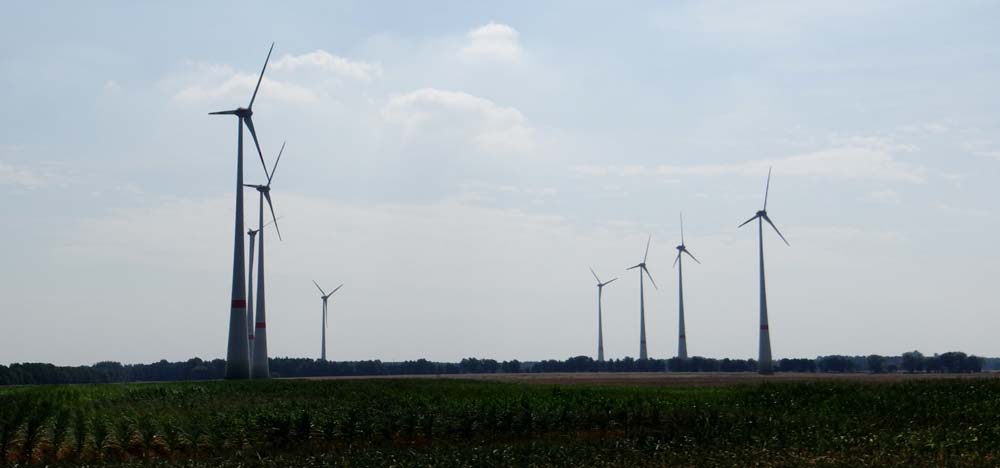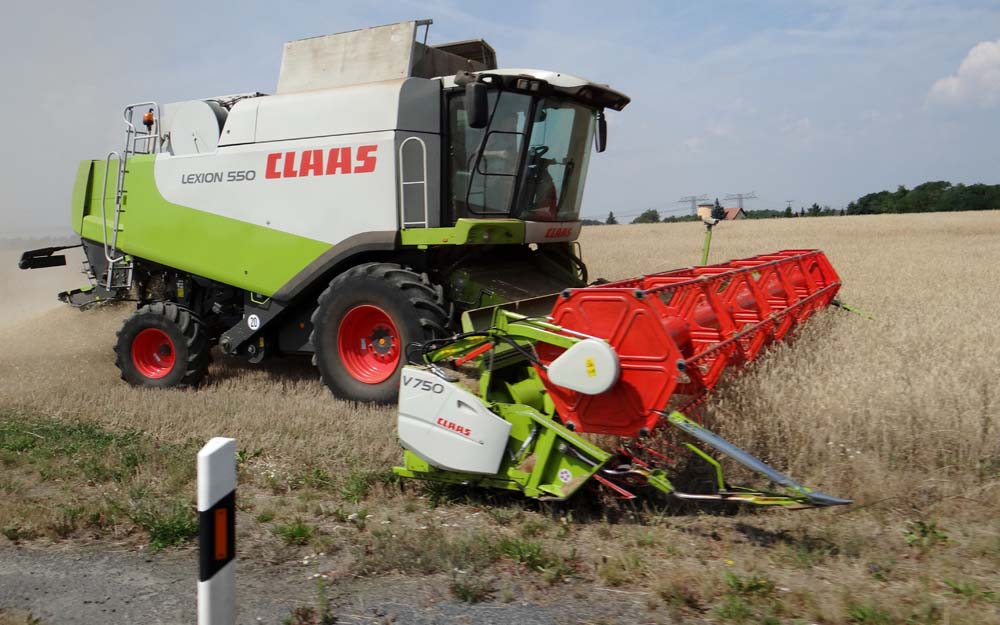 In less than an hour we were in Lübbenau and spotted a sign for the various car parks, one of which had a little motorhome symbol on it. Following sat nav instead of the signs we drove past a solitary motorhome in the designated car park, then several other motorhomes in each of the supermarkets. Finally we were instructed to turn right, onto a cobbled residential street. Needless to say, satnav had lost the plot once more, and by the time we got back out onto the main road we'd seen enough of Lübbenau to decide we might as well get back on the motorway and carry on the other 60 of so kilometres to Berlin so we get two full days in the city.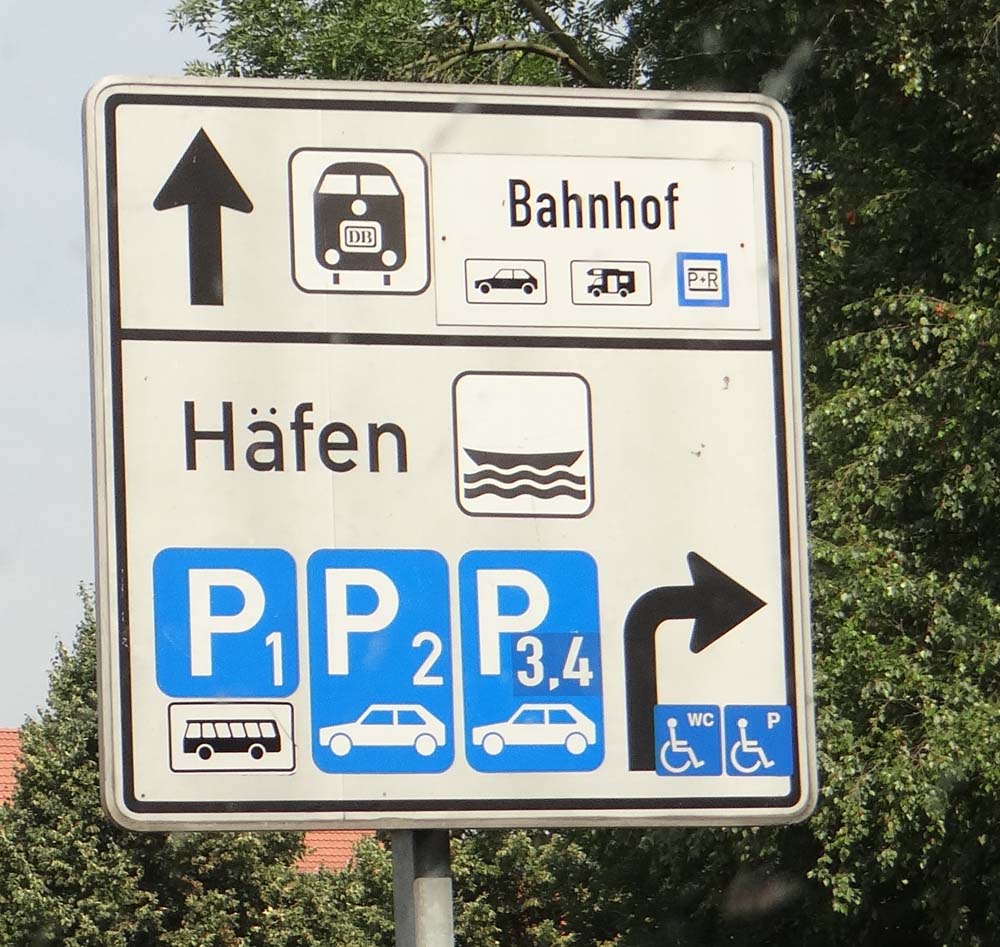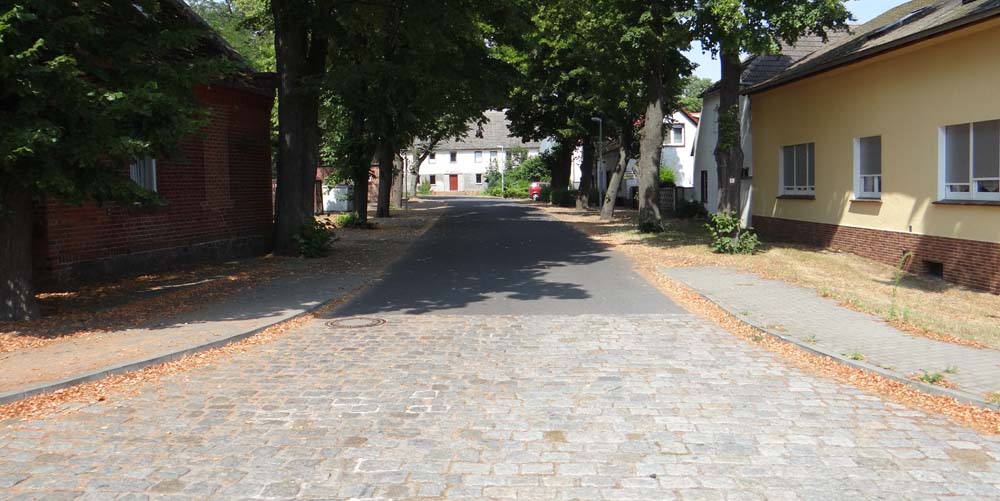 At times Dave even made it over 100 kilometres an hour and soon we were driving on the motorway which runs around the edge of Berlin's umweltzone (an emissions restricted area which are now in many Germany cities and a no go zone for Dave). In the distance I could see the iconic Berlin TV tower and around us were a mix of grey concrete block, old fashioned stone and high-tech metal and glass buildings. Just after I filmed a short video clip of how lovely the road was (I'll upload it once we have wifi), everything ground to a halt. It was like being on the M1 on a Friday afternoon, but here it was because of roadworks. As I thought about looking up the Berlin cones hotline, several lanes very slowly merged into one. At the end of the cones were a few machines patching up the already super smooth road. We had to laugh when we thought back at some of the roads we'd driven on!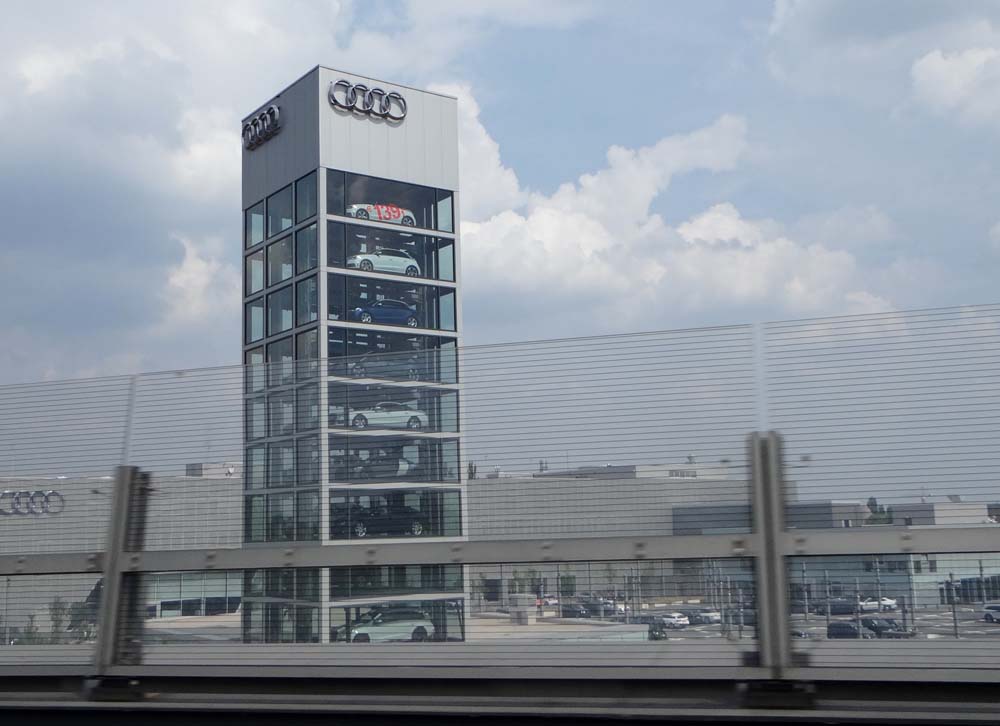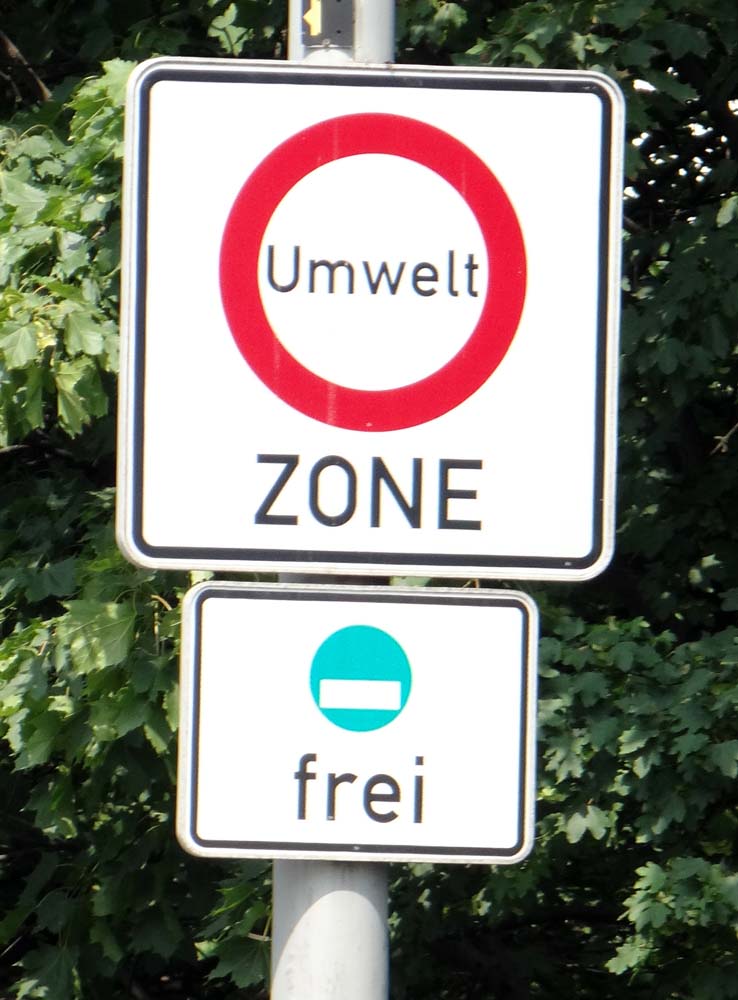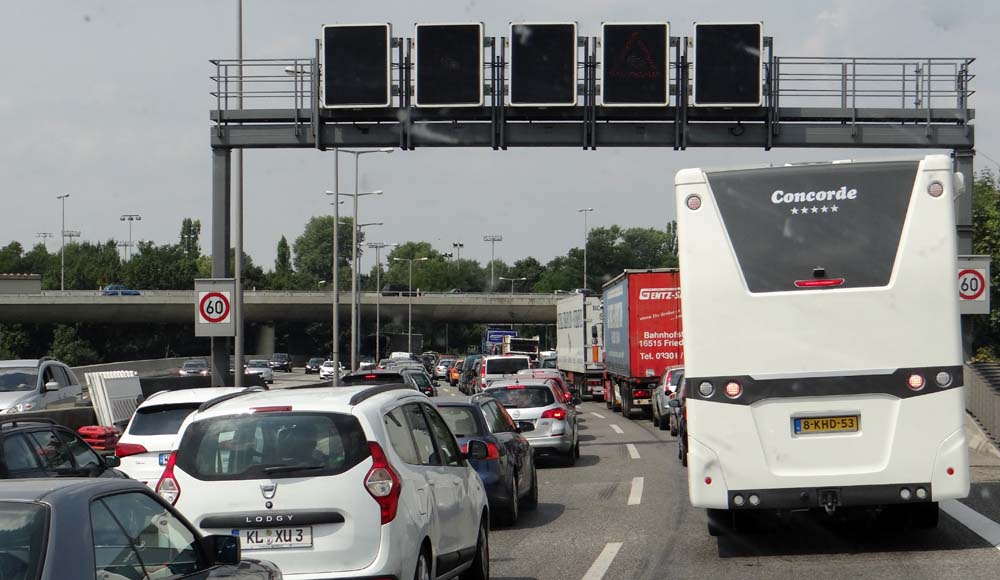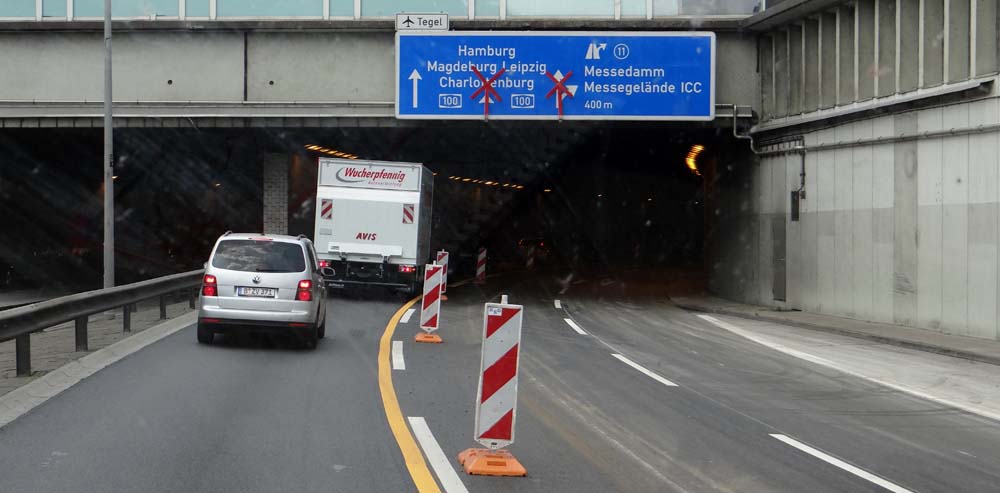 Clearing the roadworks (finally) everything sped up again and soon we turned off the A111 and then almost straight into the gate of the stellplatz. You'd think it would be noisy but the A111 is in a tunnel just before the turn off, so you can only just hear a distant hum. We'd booked in here for Saturday and Sunday night, and I tried my best to explain the situation in my schoolgirl German. The warden got the message and found us on the booking list, we found a suitable space and Dave was parked up. The temperature was climbing, so we decided to spend the day under the awning with our guidebook sorting out what to see and do when we venture into the city tomorrow. Charlie has had a fur cut ready for the big city and its big heat while Dave has had bit of a fettle too. Some new bits of fibreglass have been stuck to his cracking front grill – they're very expensive to buy a new one, so he'll have to make do with a patch up.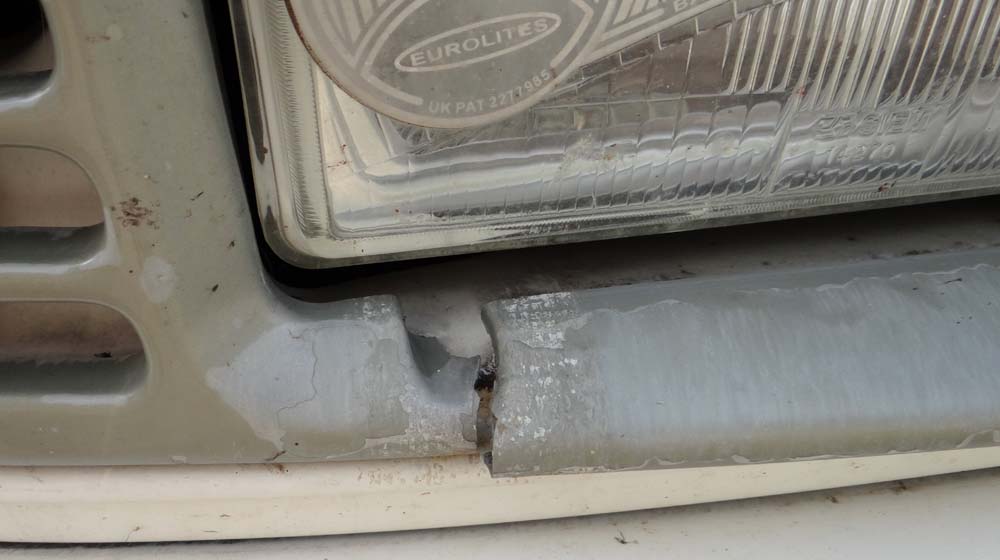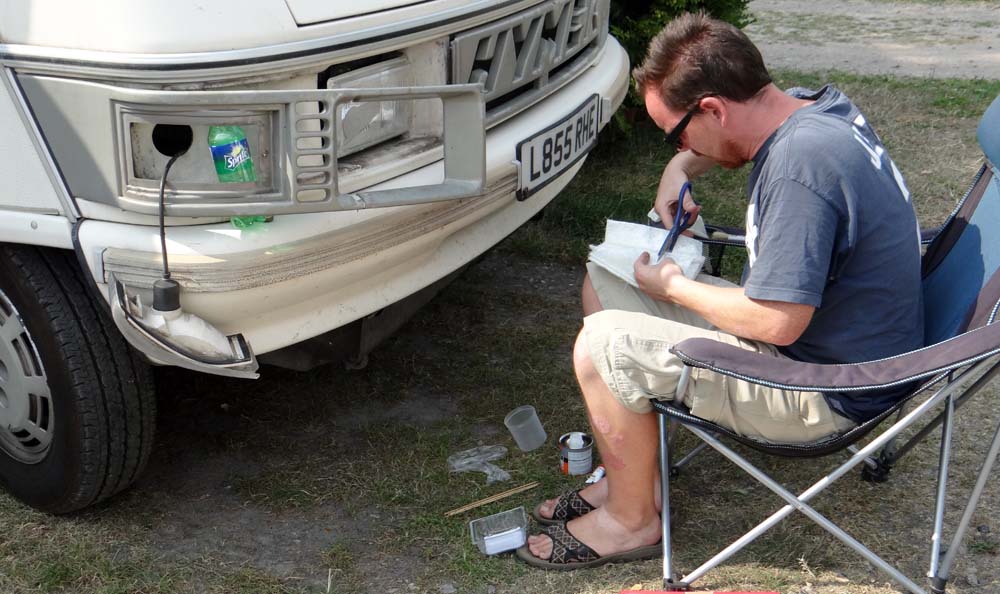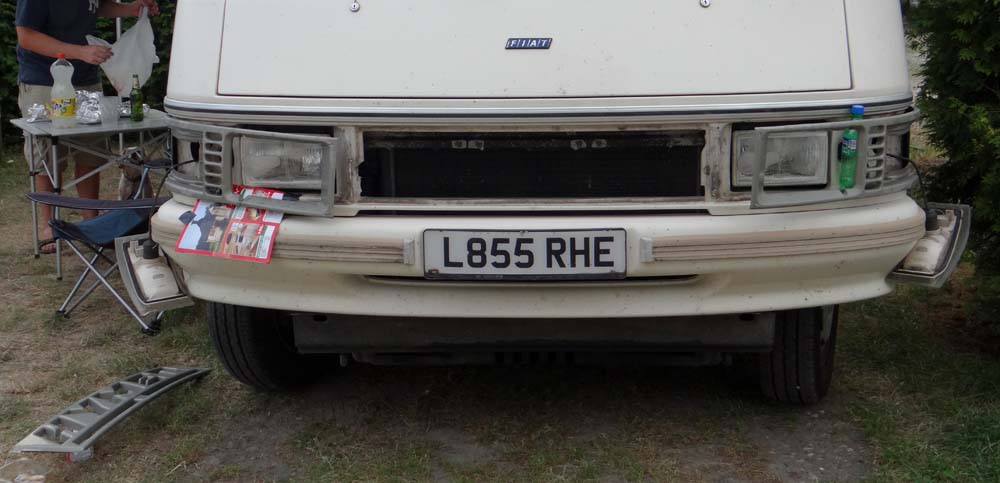 We ventured to the Imbiss (snack bar) just along the road to satiate Jay's currywurst craving and because it's just too hot to cook anything. It's still around 32°C now at 8pm; as the stellplatz warden said to me when I was checking us in 'like Billy Idol – hot in the city tonight'.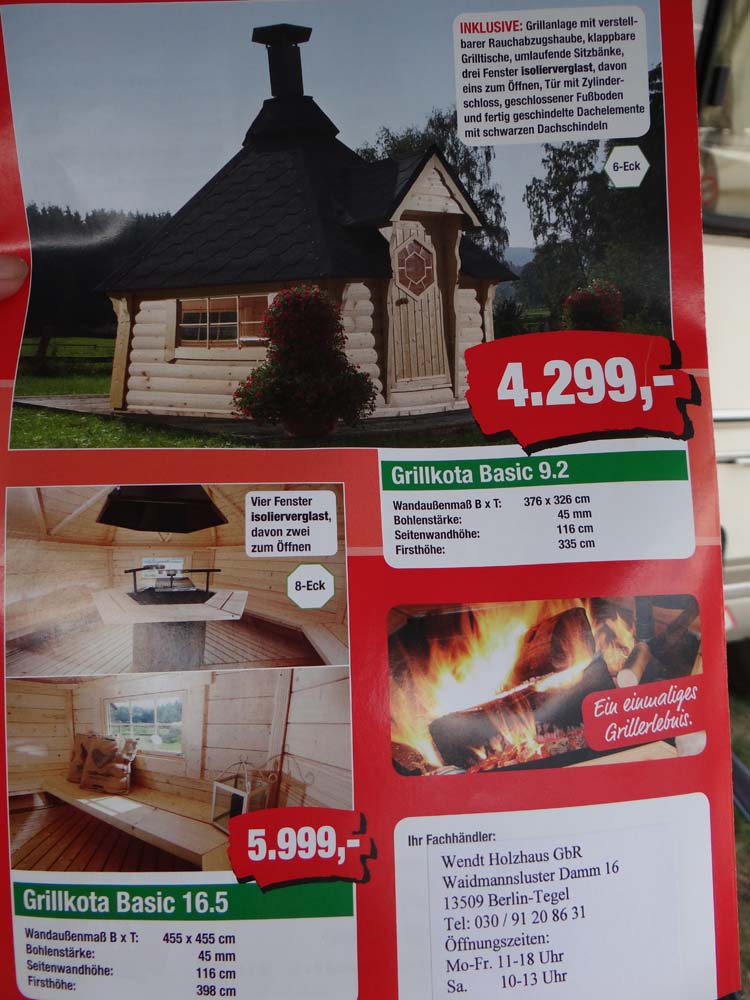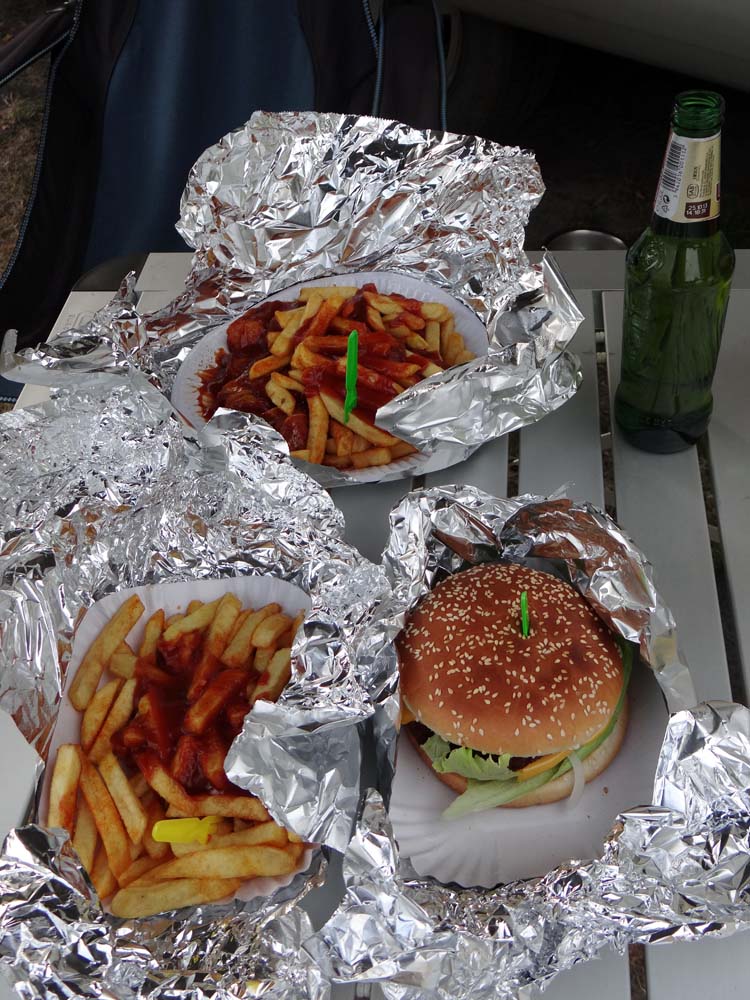 Tonight I'm being interviewed by Dean Jackson on BBC Radio Nottingham, as his ex-pat of the week. I'll need to stay awake until my slot at 1.30am local time (00.30 in the UK), if you're still awake you can listen online using this link – http://www.bbc.co.uk/radionottingham/on-air. I tried to have an afternoon nap earlier, but failed so I might just set our alarm for 1am – just in case it cools down and I drift off. Update: you can listen to the interview here:
Audio clip: Adobe Flash Player (version 9 or above) is required to play this audio clip. Download the latest version here. You also need to have JavaScript enabled in your browser.
The stellplatz is now full (90 motorhomes!) and tomorrow we hit the city. The S-Bahn (tram) is just a short stroll from here and takes 15 minutes to get to the Brandenburg Gate, and as Charlie is allowed on German public transport it's perfect for us. We're thinking of taking the open top bus tour as the city is big and it's going to be hot again – it's also nice for Jay to be driven around for a change!
Ju x