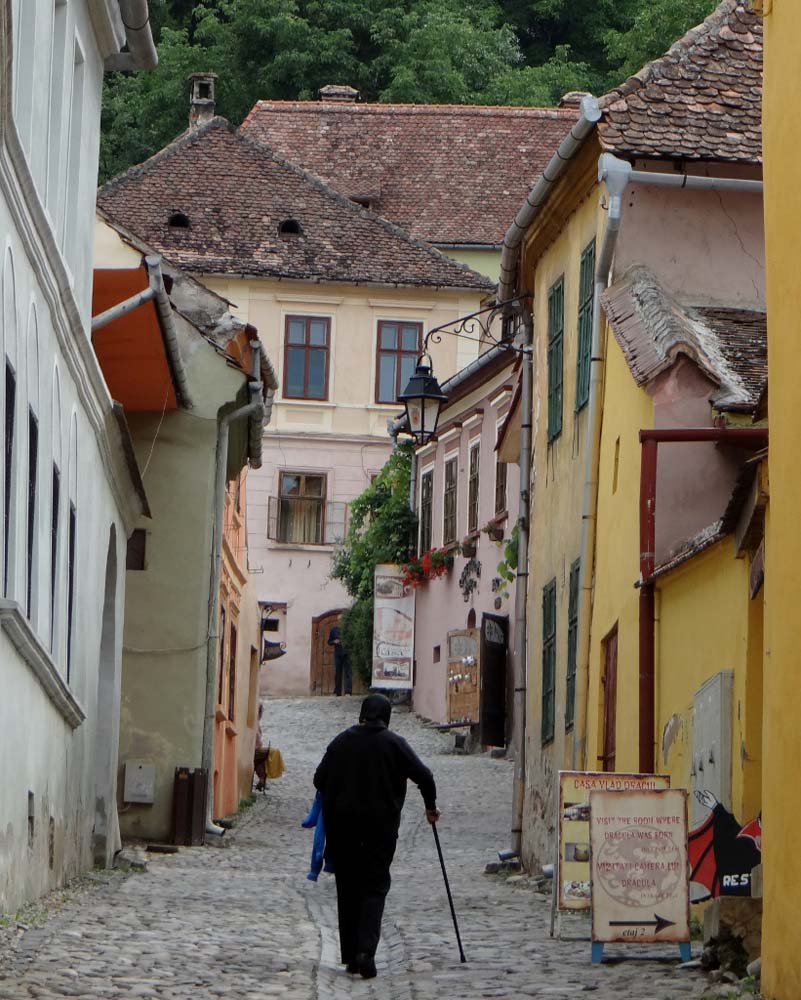 Dave the motorhome is still behind the unlocked gate of Camping Aquaris in Sighisoara, Romania (N46.223097 E24.796349). We had planned to stay here today and explore the town further, but when I woke up this morning with a dodgy stomach all plans went out of the window.
I've not moved far from the safety of Dave's loo today, although Jay has been out for a couple of walks with Charlie – one time he got a little lost, but then it's to be expected when he doesn't have his navigator with him. We've used the campsite wifi to upload some more videos onto our YouTube channel and get it bit of admin done.
As we sat inside, hiding from the heat of the sun, a Brit registered van pulled up next to us and we spent the next hour or so chatting with George and Sue as an early afternoon thunderstorm rolled by. Then as the sun reappeared and we got out the camping chairs a voice said 'you look familiar!', it was Susanne, Peter and their children from The Netherlands who we last saw just under a month ago on a lovely Greek beach – we chatted about where they have been since, so must have another look at their blog to see the photos (as it's in Dutch, so we only look at the photos!).
So being confined to the campsite for me wasn't such a bad thing as I had stuff to keep me occupied and people to chat to. Unfortunately Jay got bored, so much so that he planned to tackle the washing up to try to relieve his boredom!  As we'd just had some lunch I suggested a little walk, but we didn't get too far before I felt a bit dizzy – guess the food hadn't quite made it into my stomach by that point.
Sue and George came back from a walk around the town and popped a lasagne in their oven and we all sat outside to eat it. Sticking to water while everyone else tucked into the beer and wine was a bit tough, but needed. Peter and Susanne joined us later once their children had gone to bed and we all had a right good natter. The heavens opened so we rolled out our awning, but when the rain started coming in sideways we all retreated into Dave.
All our photos from around the town are from yesterday when fortunately we wandered around most of it and really liked it. It's another Saxon town, so looks very Germanic or Austrian in the middle which is built on a hill, so you wind your way up to the church at the top. There is a huge cemetery to wander around up there before following the cobbled streets back down to the clock tower – we've been told several figures appear when it chimes midday, but we never made it over to see. The town is also where Vlad Tepes was born, and even though his birthplace is now a restaurant you can go and see the room he was born in if you so desire (and part with 5 Lei, about £1)!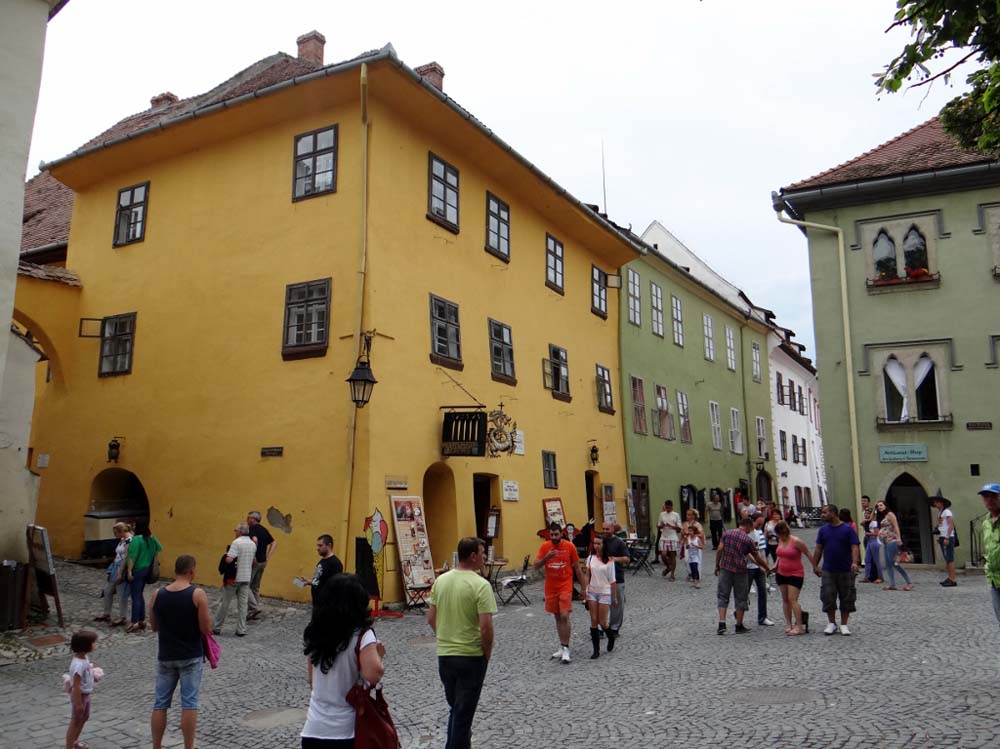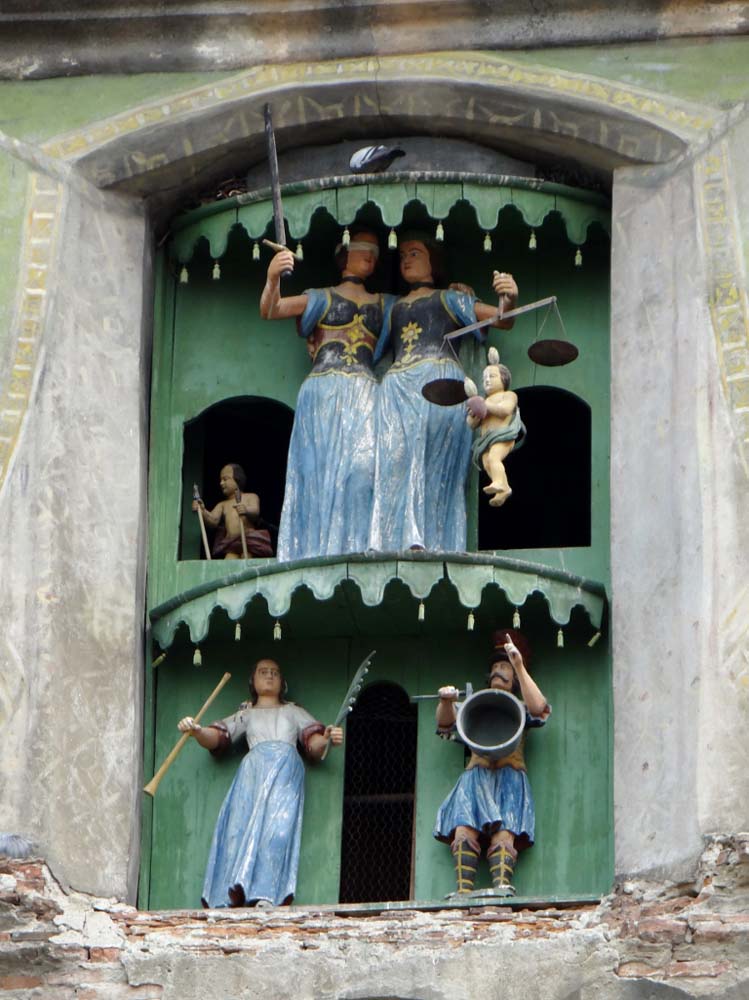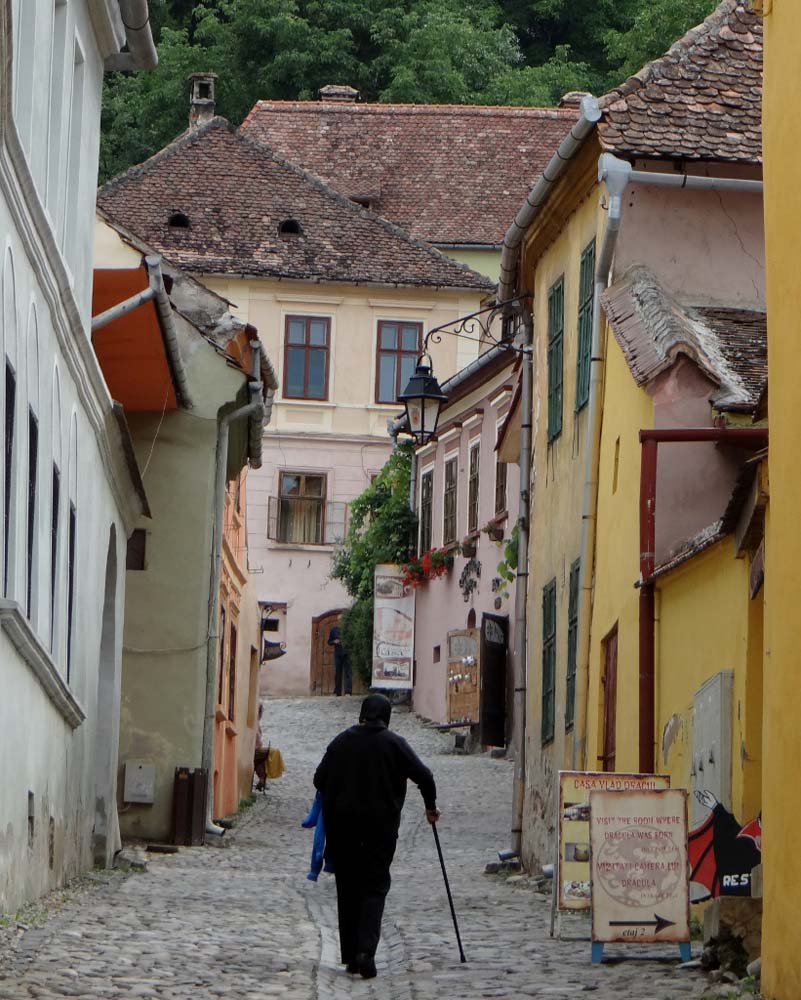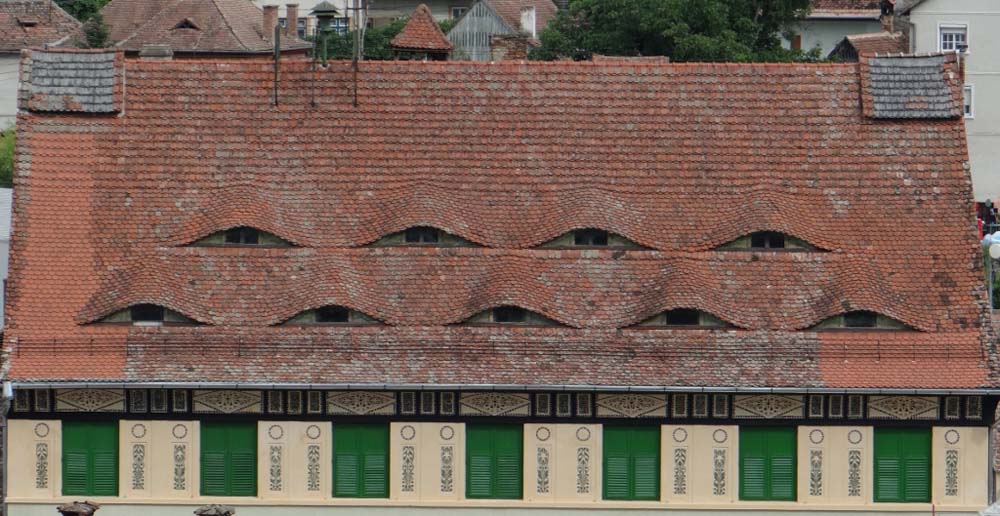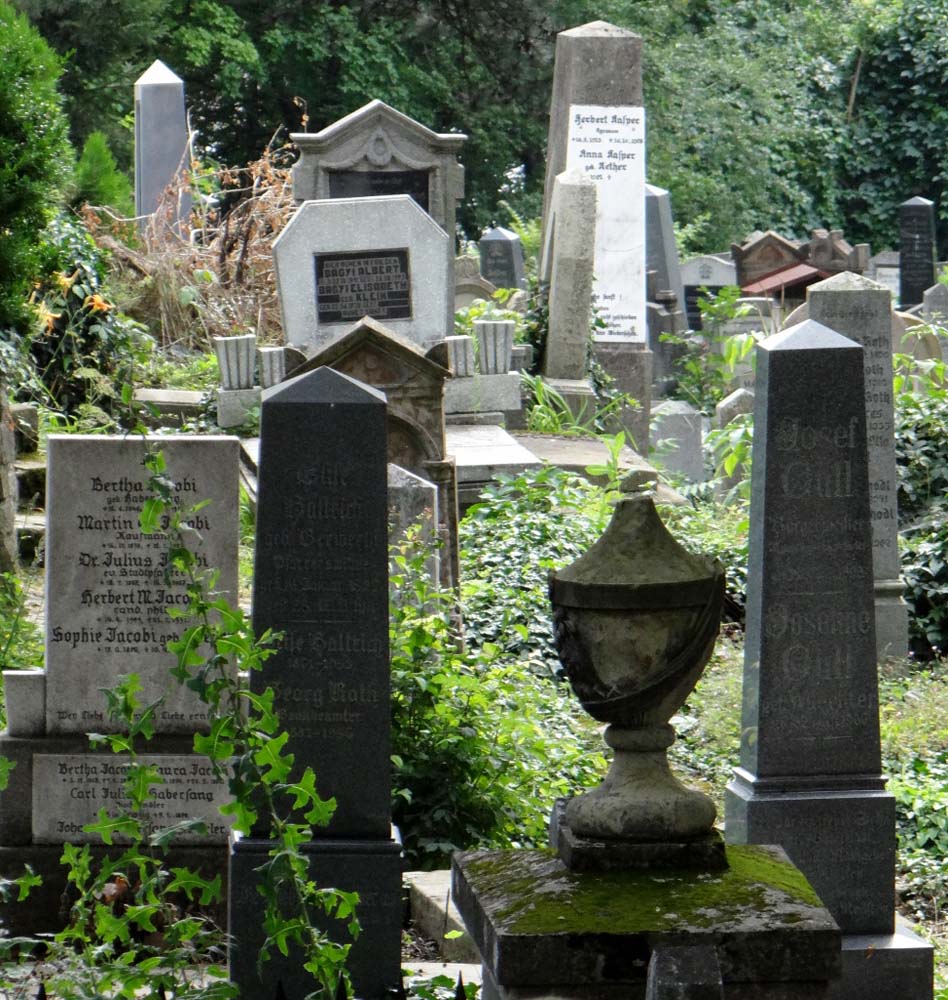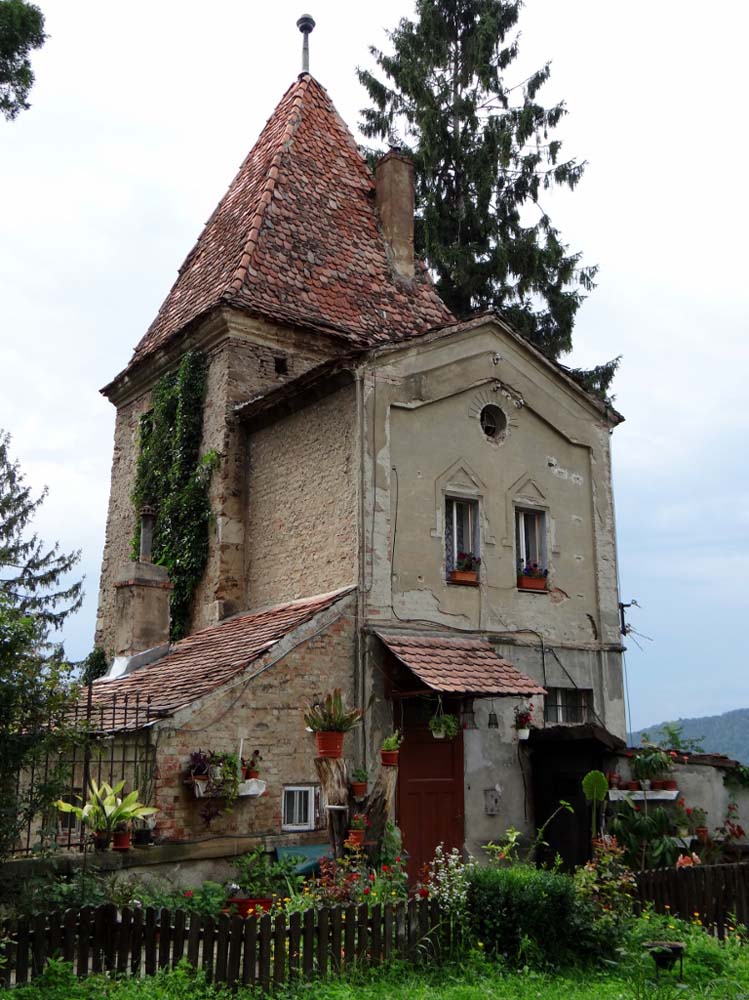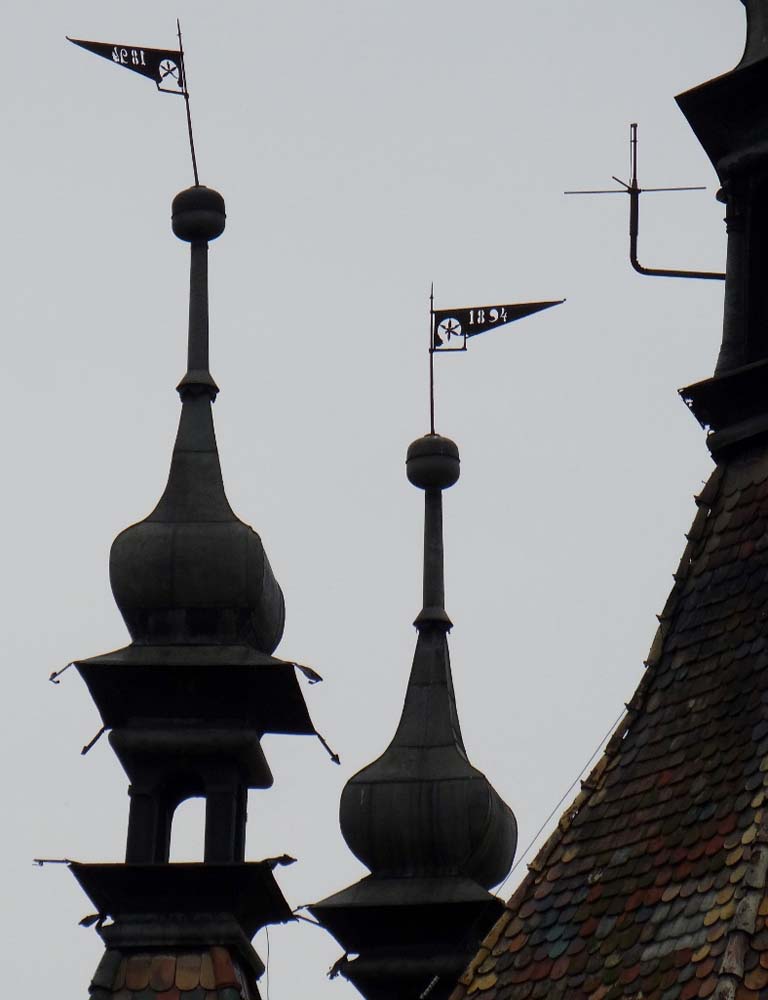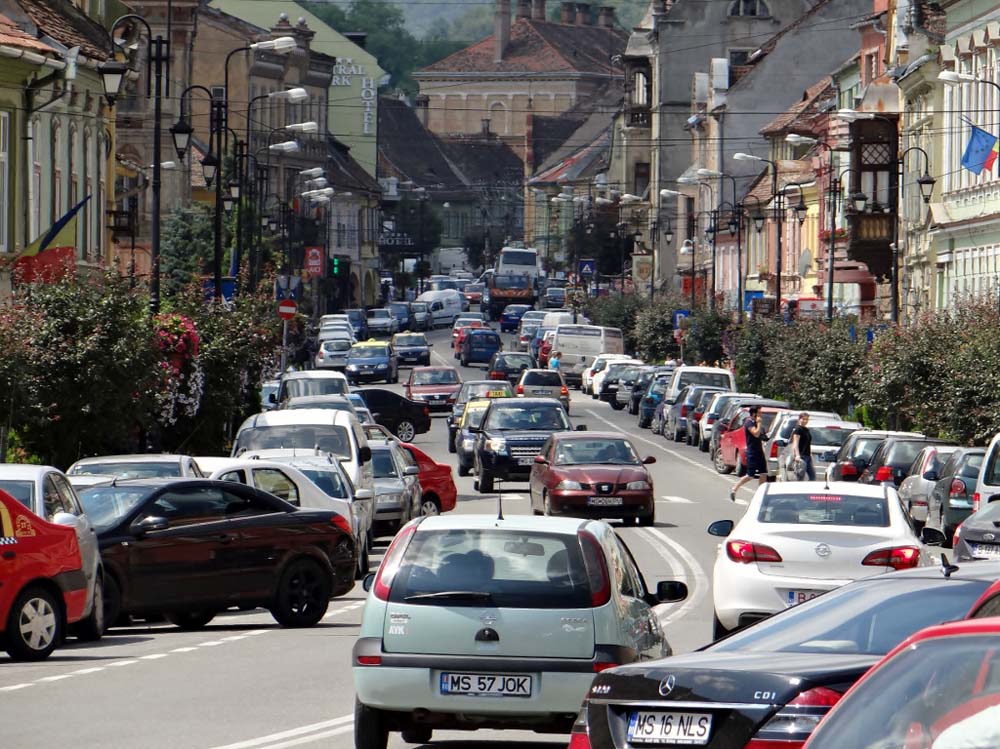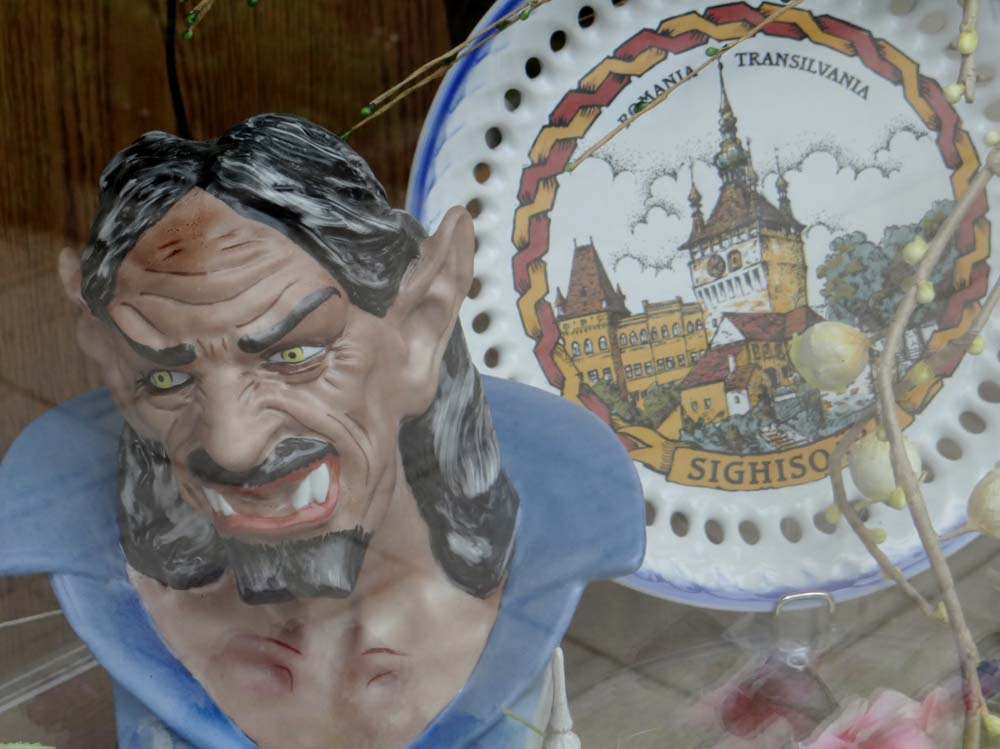 It's a late, but sober night for me but I did manage a couple of afternoon naps so it's not too bad. My stomach is feeling much better, although we can't work out what caused it was as we ate pretty much the same stuff yesterday. I'm sticking to bottled water and plain food and I suspect I'll have the clearest head in the van tomorrow morning!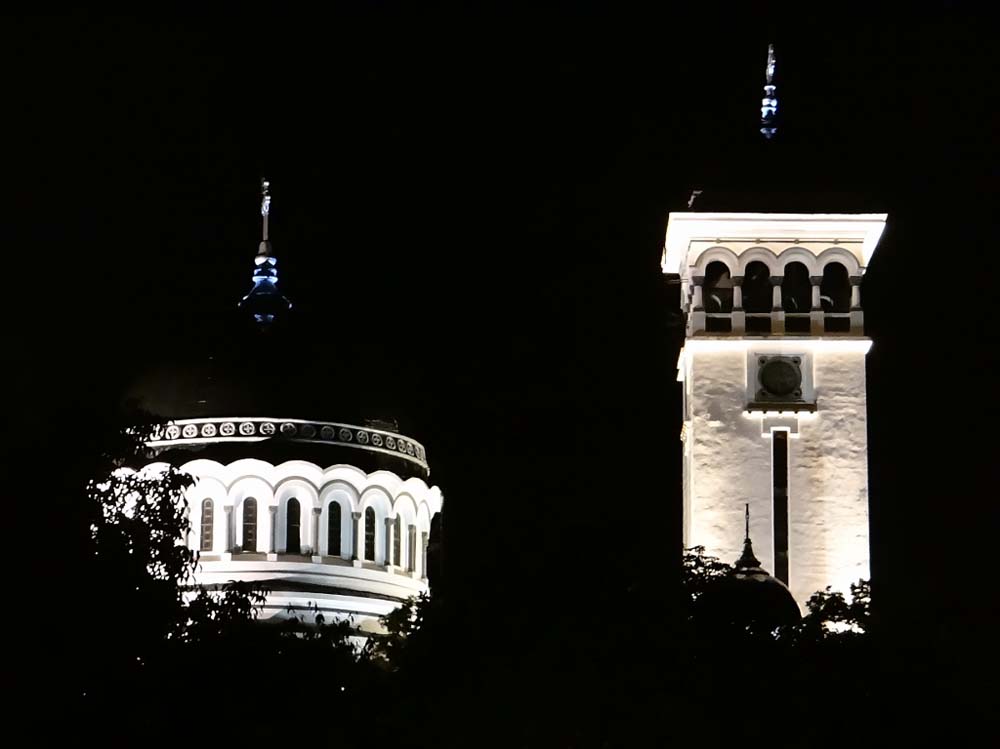 Ju x