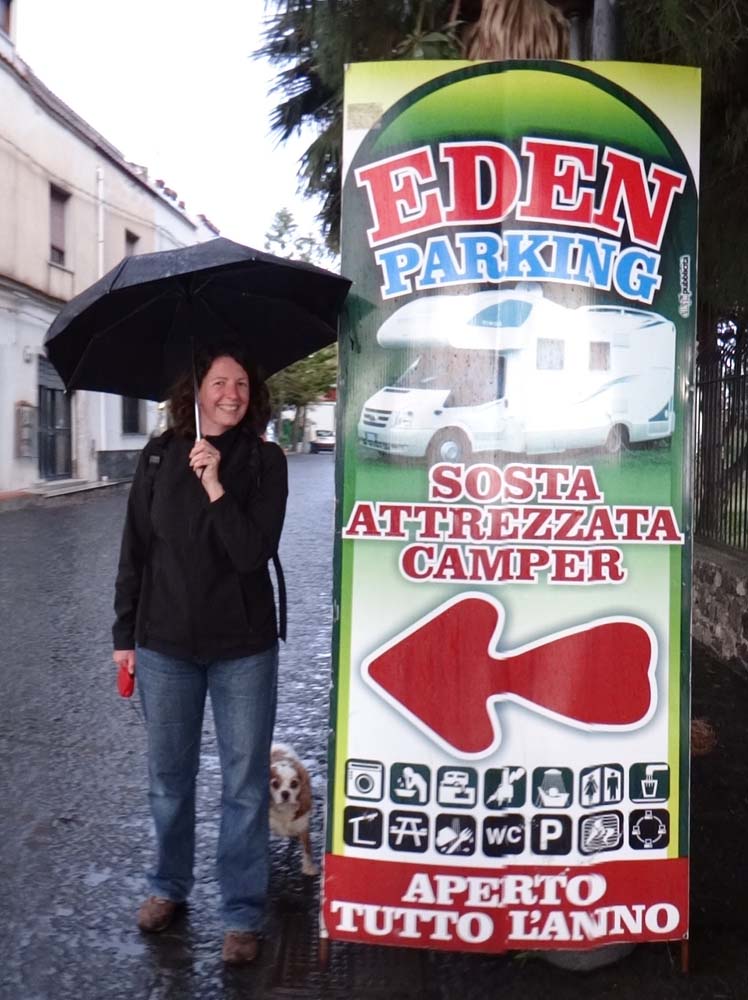 Dave the motorhome is facing a cloud-covered Mount Etna, safely parked up among other motorhomes at Eden Parking, Giardini-Naxos, Sicily. We're unsure how much it actually costs to stay here, as the official sign at the gate says €6 per night between October and May, while a soggy paper one seems to say it's €10 a night. Go figure. We'll suss it out and post the actual price in a later blog but if it is only €6 (and it was when we were here before Xmas), then it's a bargain.
A heartfelt thanks to everyone who wrote to us about Charlie, yesterday was powerfully grim, like a sickening slap. He's fine it seems, completely unaffected by the poison and consequential induced vomiting and Vitamin K injection. The awful thing about rat poison is the fact it only takes affect after 3 to 5 days. It has to work that way as rats tend to nibble at bit of food, then wait to see if they get ill before eating more of it. We were lucky to see Charlie eating the stuff, to recognise what it was from the label, to see an uneaten package (so we could tell how much he'd had), to get him to throw it up and to have a really accommodating campsite owner who got us to the first vets to open up again in the afternoon. He's had his Vitamin K drops from the pharmacy and, touch wood, should be perfectly OK, watch this space.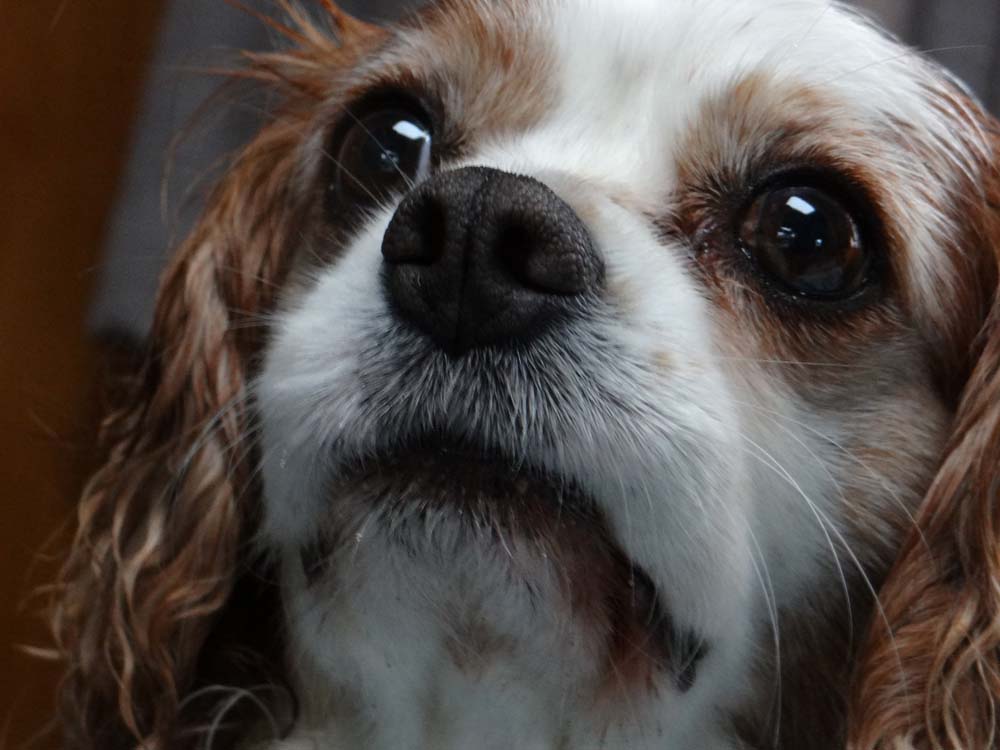 The weather cleared overnight, offering a tantalising glimpse of the snow-covered slopes of Etna this morning. As far as we can tell from t'Interweb, it's on the verge of more red-glow, pumice-flinging activity. The peak stayed capped off with cloud though, and we saw nothing before the mist completely closed in during the early afternoon. Our German neighbour Peter brought round a glass of pumice stones to show us which had fallen here over the past couple of weeks, Each stone is about the size of the end of your thumb, bubble-blown like a over-done Aero, thrown about 20 miles from the crater to the campsite.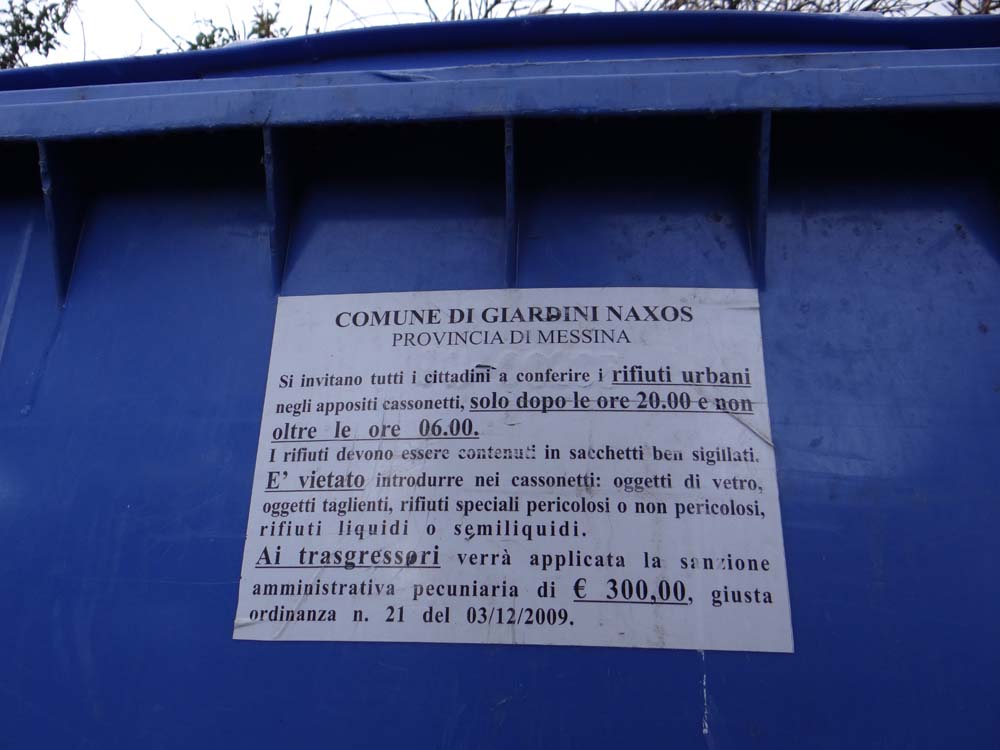 As the sun shone, we munched on pastries laced with Nutella bought from a wee van which visits the site with bread and goodies at about half 8. Fortified, it didn't take much inspection to note Dave was looking decidedly grubby among the immaculate motorhomes surrounding us. We pulled our fingers out, me washing off the Tunisian mud from the outside and Ju sweeping out and washing away the sand and dirt from inside. Charlie wandered about finding whichever spot looked just-cleaned and lolling about in it. He's been seriously pampered today.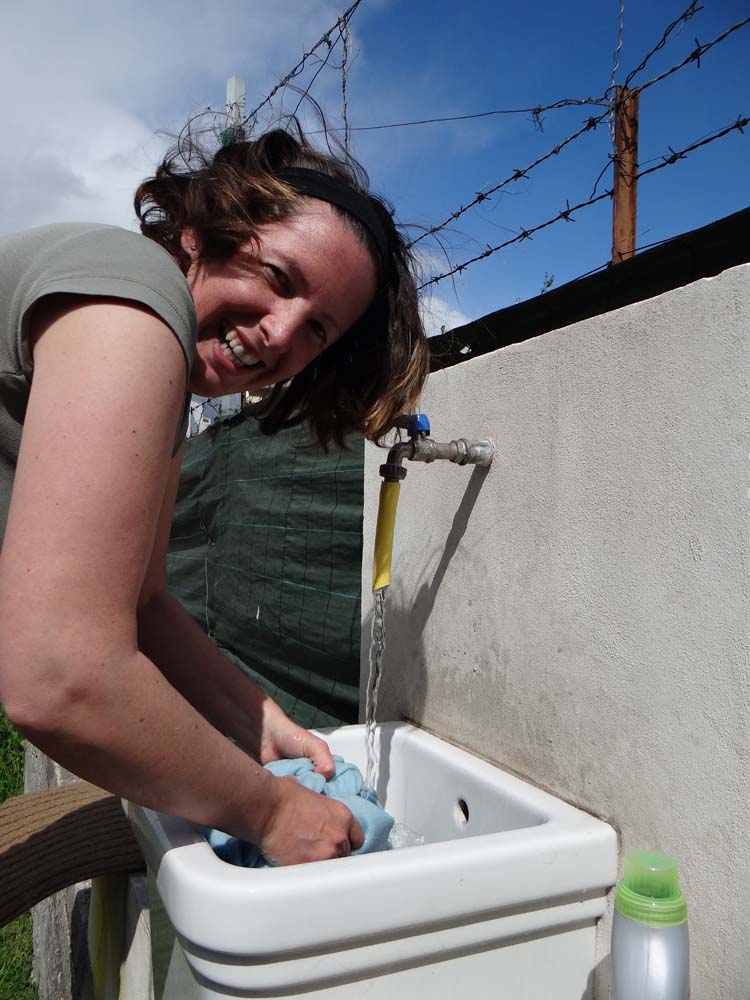 Once the wash-a-thon was over, I took Charlie to the stony beach nearby for an unwanted walk (he's gotten into a rhythm of no morning walk, then kipping while we drive and a look-around walk in the afternoon, breaking this rhythm is not acceptable!). As I got back another Ape van drove past out of the site piled high with oranges, lemons and some bobbly looking fruit. Yet another Ape was parked up in front of Dave, with Ju buying a couple of fish from an icy bucket plonked in the back.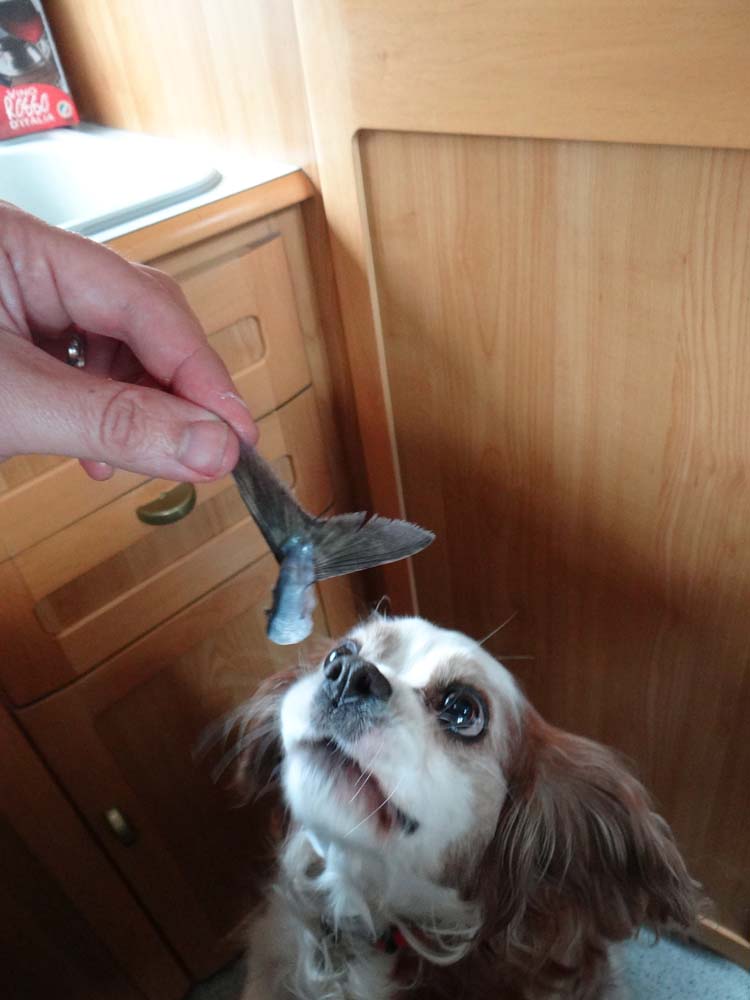 We ate the fish cooked in foil with sliced lemon given to us by our other neighbours, an Italian couple, who speak only Italian but somehow Ju managed to have a full blown conversation with them. They produced a couple of small buckets of pecan and hazel nuts, which we think were found on nearby trees, and proceeded to pile them high into our hands. Ju attempted to hand over Tunisian dates in thanks, but they were waved off as more nuts came in our direction  On first landing in this little campsite, it has the feel of maybe being a clique, but it's not. We were even invited for a communal lunch again, as we were for Xmas day, but we'd already got the fish. Some folks clearly over-winter here, but the character of the place is of genuine, open friendliness, interest and and helpfulness, we love it, who wouldn't?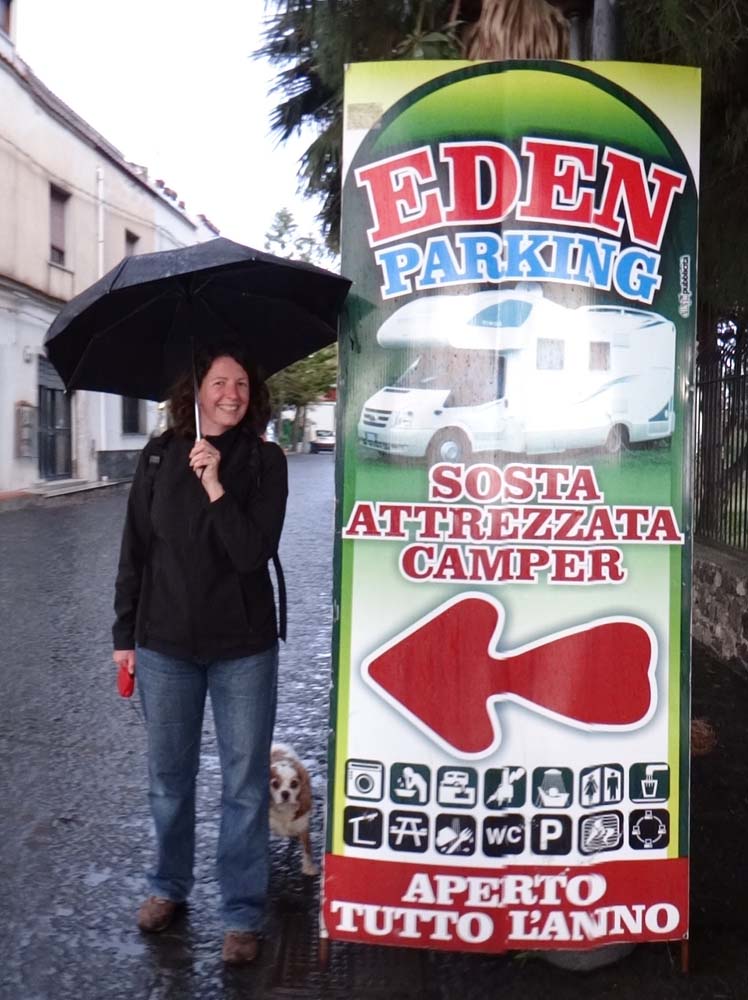 As the morning left us, so did the sun. Rain started to splat on Dave's roof, washing was quickly grabbed from outside and we holed up in here. We made it out for an afternoon wander around the fishing harbour area, stretching Charlie's legs, before getting back just as the thunder and lightening started again. We can't complain, another revelation from Peter was provided on his USB stick – photos of 3cm wide hail stones crashing through skylights of vans parked in southern Sicily a week or two back – big enough to knock you senseless. Our gas heating is on now full as the light's failing outside, a glass of Lidl's Deluxe Irish Cream Liqueur is poured and the pooch is softly snoring. All is good with the world. Happy Friday night folks.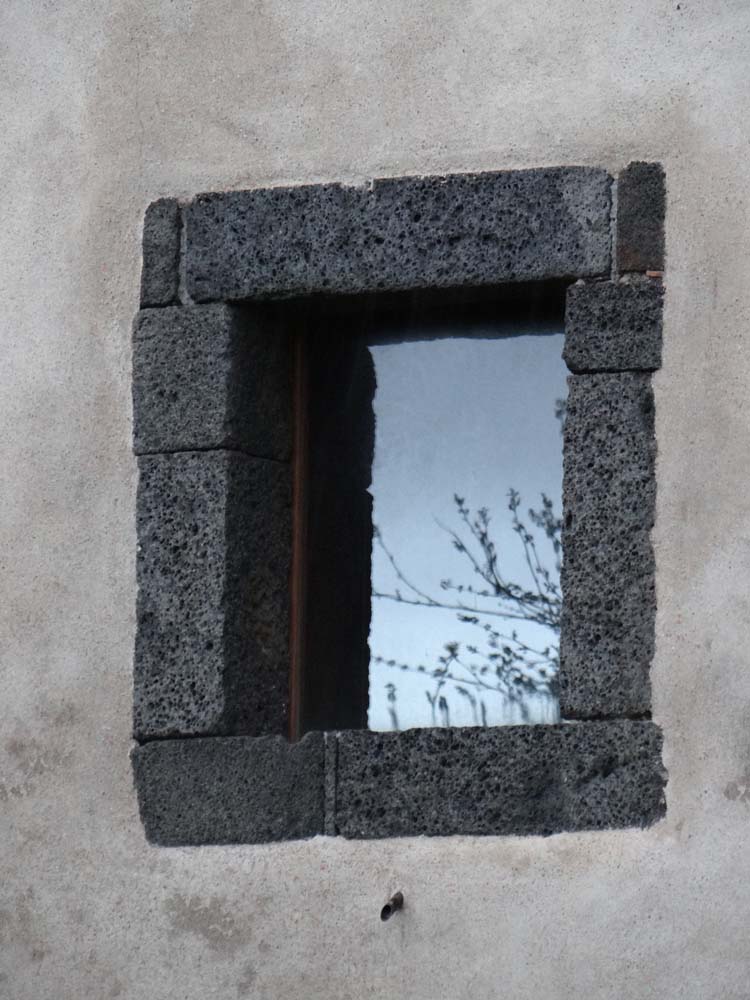 Jay
P.S. Ju's plan to get our 2013 ACSI cards delivered here has come good! For anyone thinking of camping in Europe outside of the main July/August season, this is a fabulous scheme, easily paying for itself in a few nights.