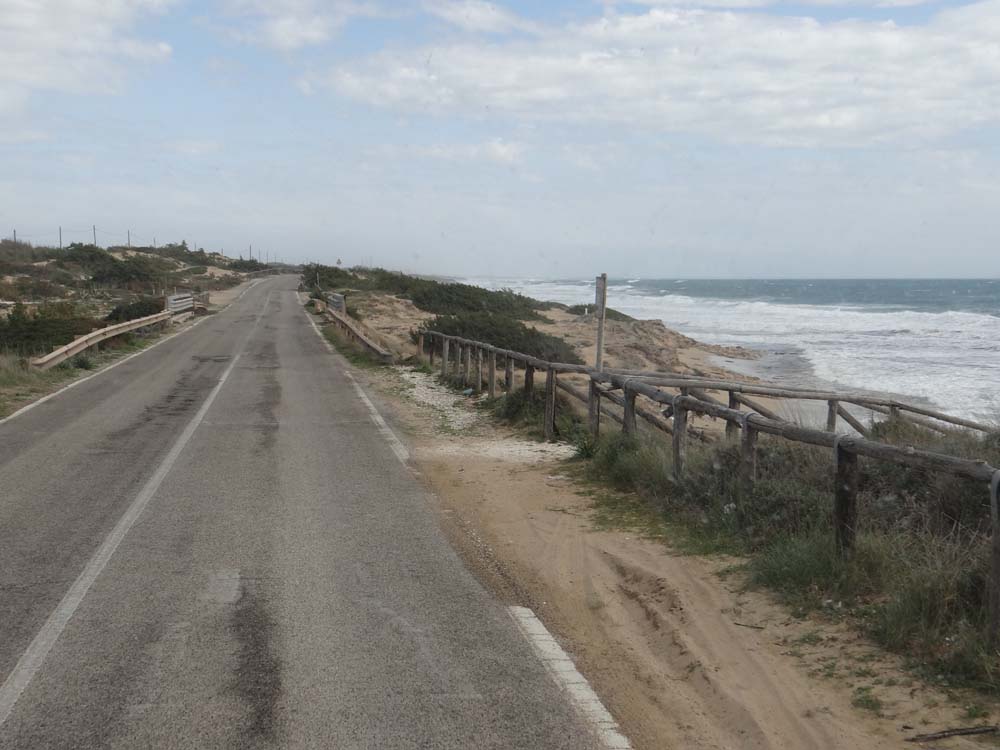 Dave the motorhome has reached the end of the road, sorry, the end of a road. He's a fat dune away from the beach and an unusually feisty Med on a lonely little beach road (N40.294355 E17.785862), which is near Lido Serra Degli Angeli, on the underside of the heel of Italy. We passed a number of villas on our dead end road here, every single one of them is shuttered shut; no-one is home. Like coasts everywhere, it's pretty much completely abandoned around here during winter, which makes for easy free camping locations for us, pick a spot, any spot.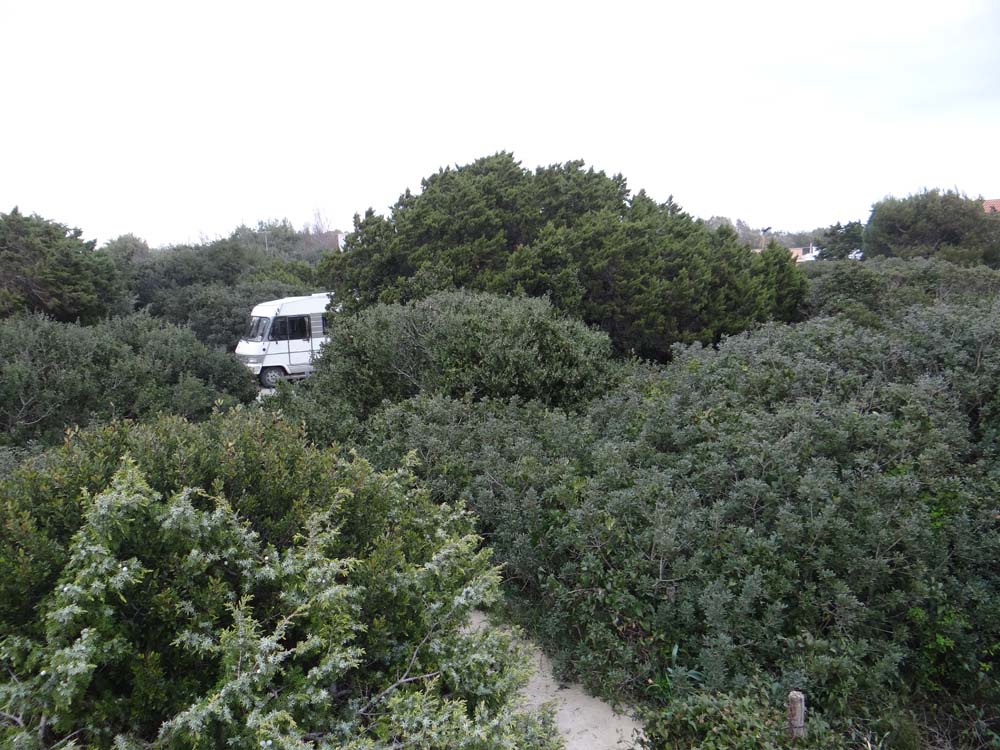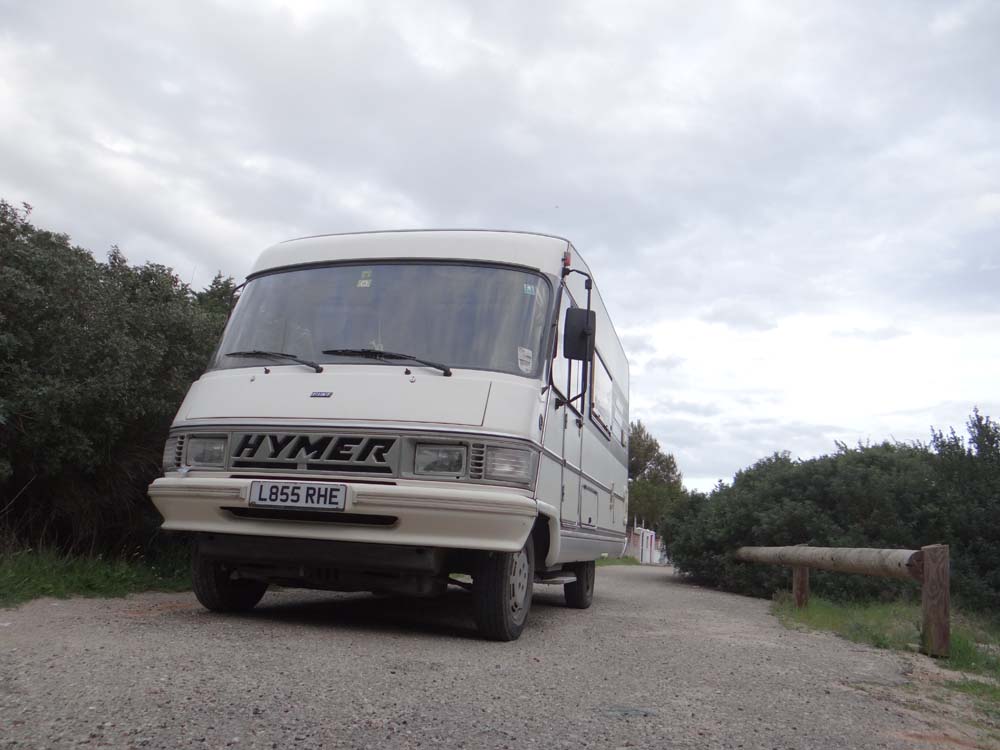 Although we were sleeping at the side of the road last night, the relief at finding somewhere out of the argggh-blowing-us-into-oncoming-traffic wind and the tiredness at a hard day's cruising the road (Italians drive like they're on fire I'd like to say, they're crazy fools behind the wheel) knocked us both out. We slept like dogs and, of course, no one bothered us. It seems the poorer the place, the fewer rules there are and the more freedom you have. Puglia's reputed to be pretty poor, like the rest of the south of Italy, but from what everyone's telling us it's still a fab spot with incredible baroque cities and wonderfully free coast, we can't wait.
It rained this morning. Good old fat rain. Lightening, thunder, flooded steps up into Massafra, the works. Charlie got a few laughs in his dog coat as we dragged the reluctant mutt along for a quick look around town. The place looked nice enough, but the mixture of hammering rain and grey skies had us outa there sharpish.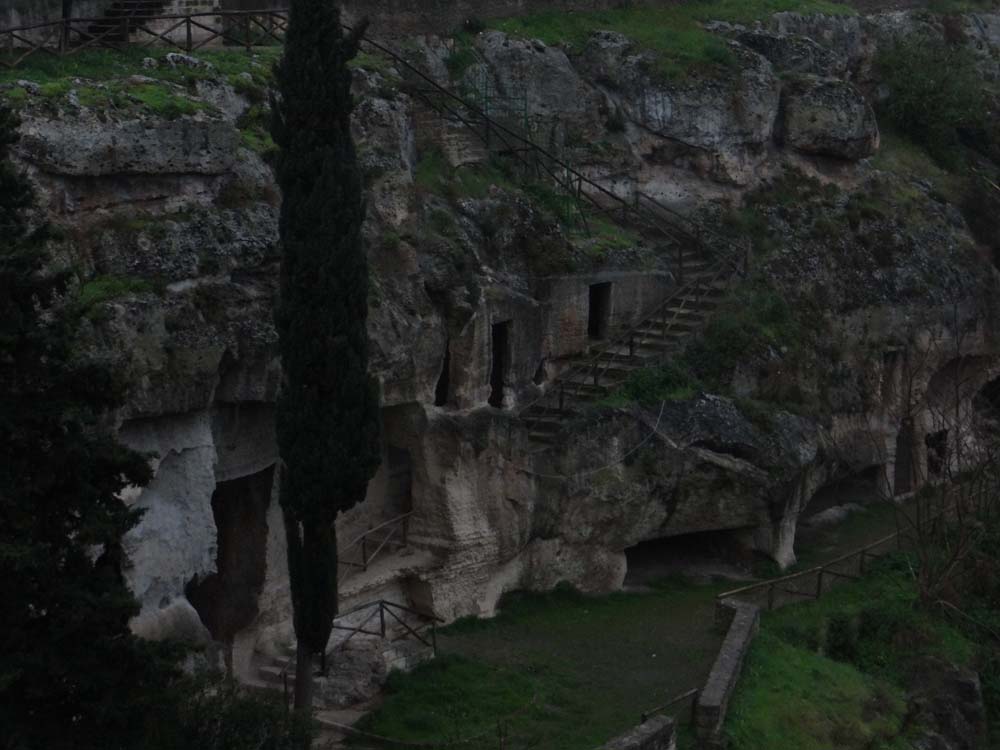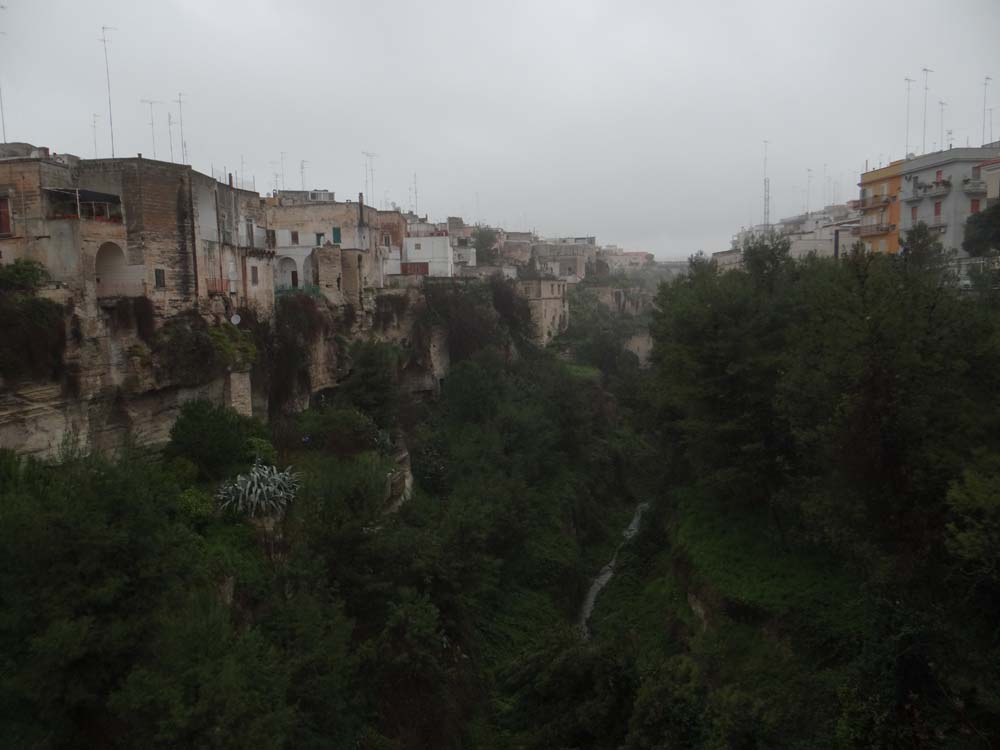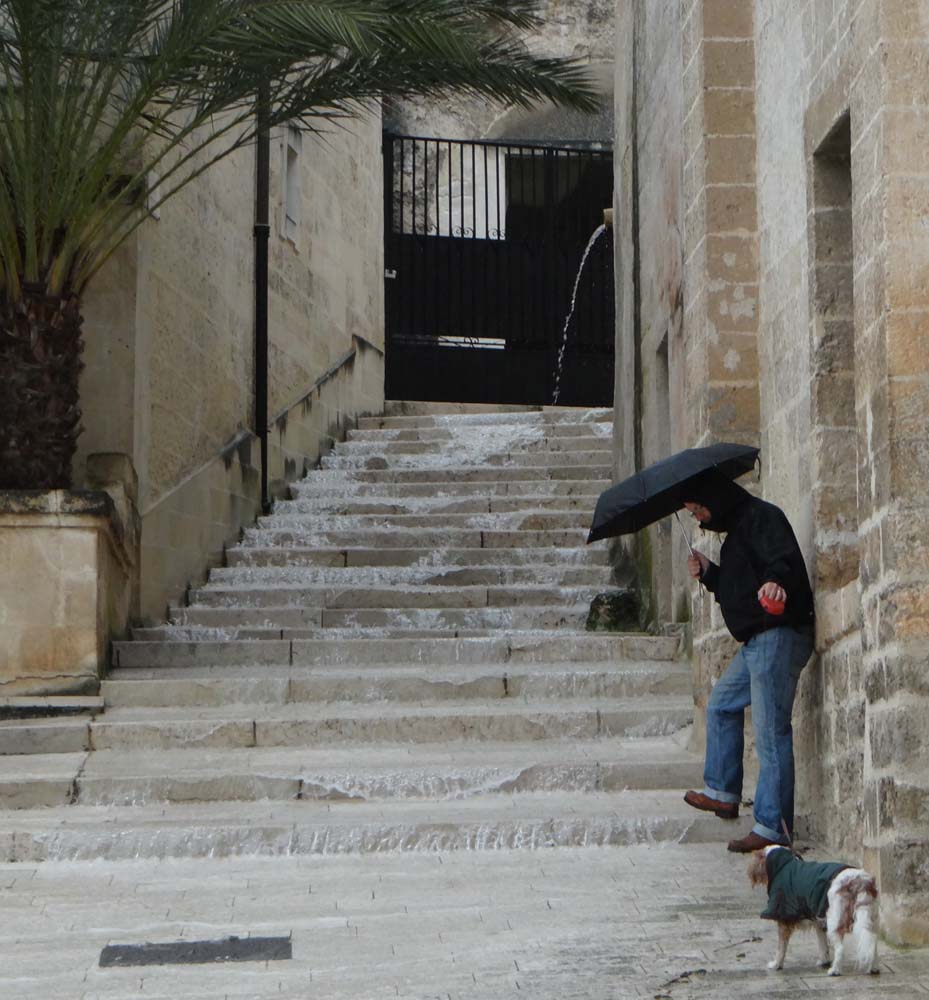 Today's been an easy to describe day, hoorah! We: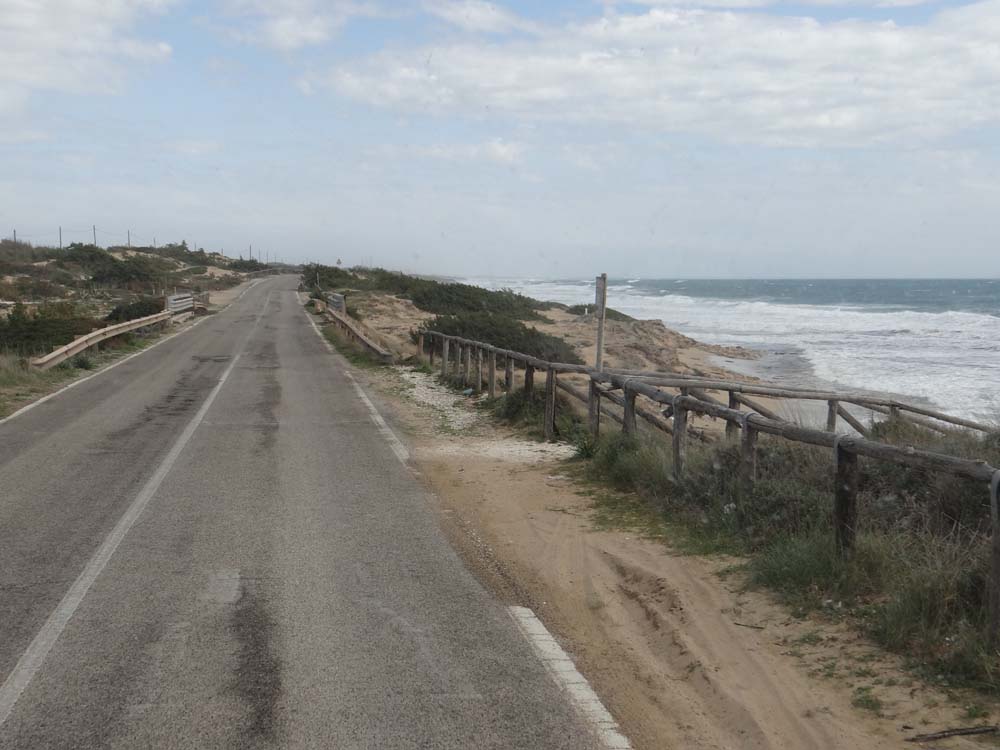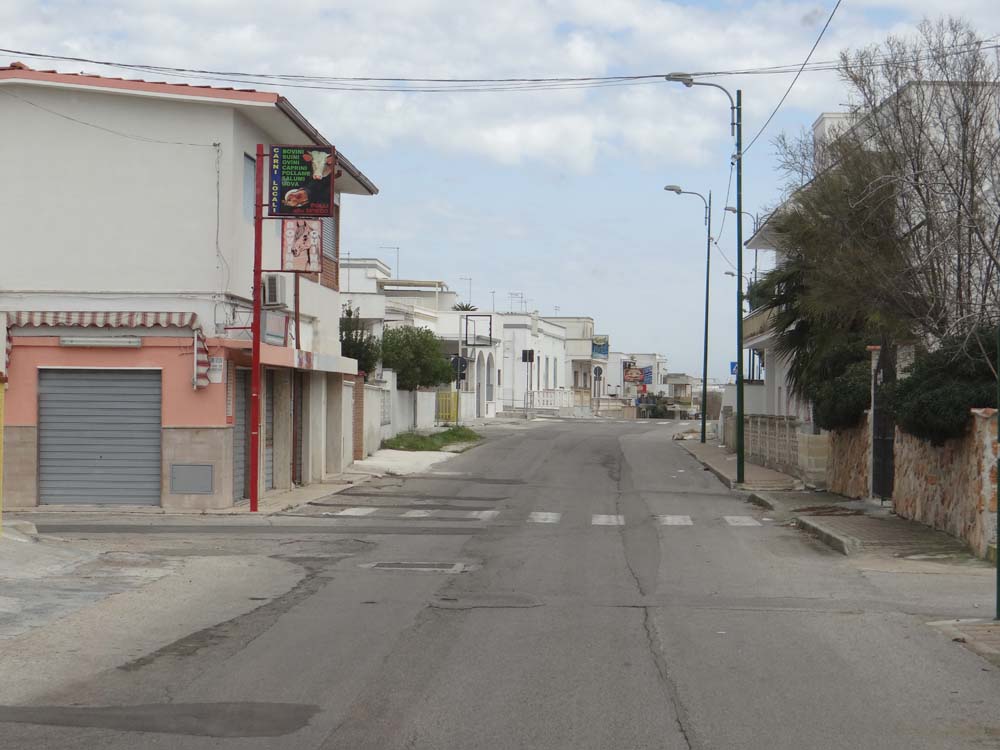 It's even easier than normal to be us at the moment! Take it easy in the snow back home folks.
Cheers, Jay