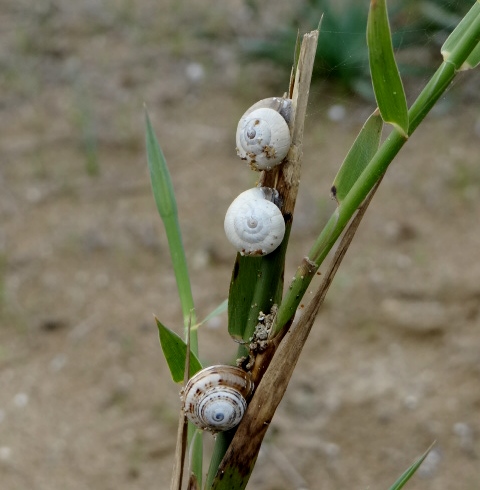 Dave the motorhome is still in the beach-side car park in Kalogria, a couple of the other vans have gone, but some new ones have arrived, so it looks like this place is on quite a few motorhome databases.
Last night we went for a walk along the beach as the sun set (unfortunately it was behind some clouds). My new country nerves are still here, I know once I get a few more miles of navigating and am a bit more familiar with the road signs they'll fade, but luckily we couldn't have picked a better spot for our first night in the country.
We started to plan where we would go, what to see, where to stop and back up places to stop – we've learned our lesson after Tunisia! As I drew on our map, Jay read out descriptions from our Rough Guide. It's second hand and quite old, the prices are still listed in Drachma, but we doubt ancient landmarks will have changed all that much. A bang on our window made me jump, looking up a face grinned in at us, cigarette hanging from his lips, his hands gesturing to ask if we wanted a go on his quad-bike. We declined and went back to our planning, but could hear him working his way around the other vans – I don't think he got any takers. Half of the map complete we called it a night. We slept like logs, apart from Charlie who slept like a dog lying on Jay's coat.
This morning around eight work men arrived and began cementing wooden posts into the gaps in the fence surrounding the car park. Beyond the fence are dunes with signs telling you not to drive on them, we suspect Mr Quadbike and other like-minded folks don't agree with the rules; the old posts, along with the cement used to fix them into the ground lie abandoned by their access gaps.
We decided to stop here for another day and finish off scribbling on our map, but as the sun was shining we opted for a morning walk in the pine woods behind the beach. There are huge areas of wetland amongst them and we've spotted a few large white birds (possibly egrets) flying around. The water has already receded a bit since yesterday, so they probably don't stay wet all the time, telling patterns in the grasses reveal they may even be roads in the summer.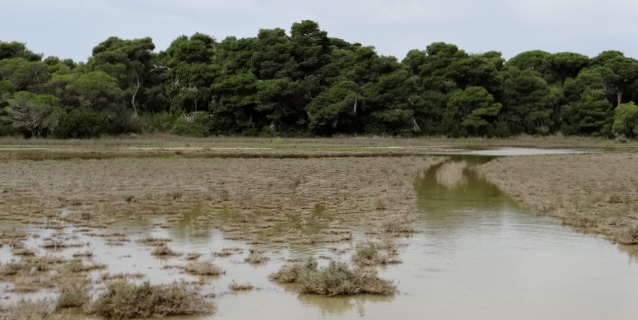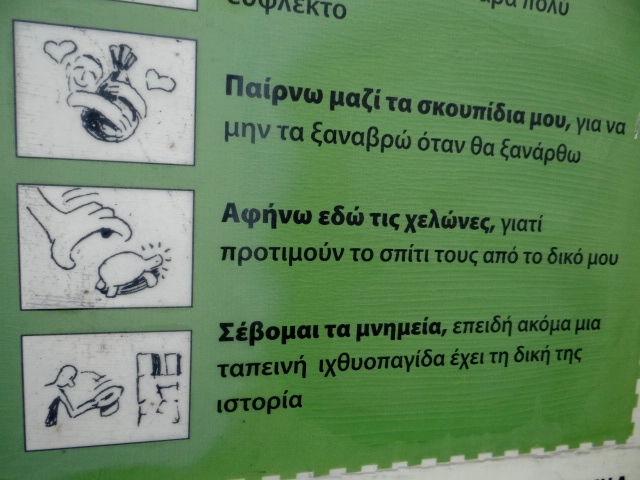 The place is teeming with wildlife. Our walk was to the tune of birds and frogs, and additional colour was provided by the dragon flies. Then it was back to Dave to finish off our map.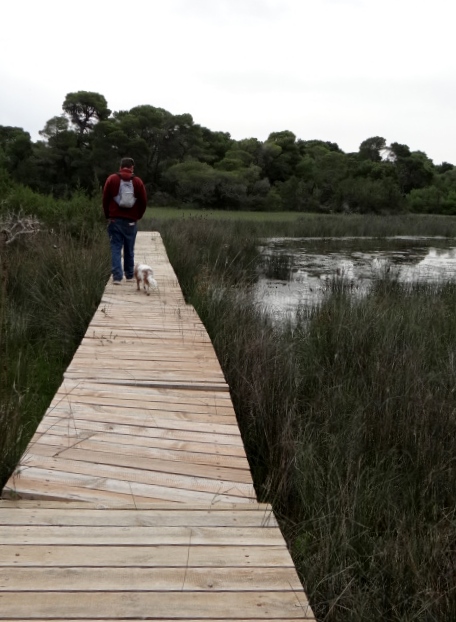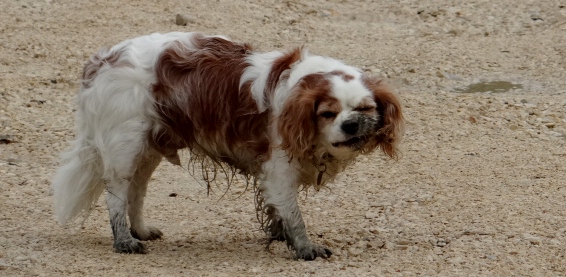 As we worked on it the wind picked up, I turned Dave into it so we're not rocking quite so badly, our neighbours have used their van as a wind break and are sitting in their camping chairs behind it. The temperature is very warm, around 24c, but we can't leave anything other than the cab windows open for fear of it being ripped off. One bloke braved the gusts to wander around offering bread and fruit for sale – he had a bit more luck than the guy with the quadbike.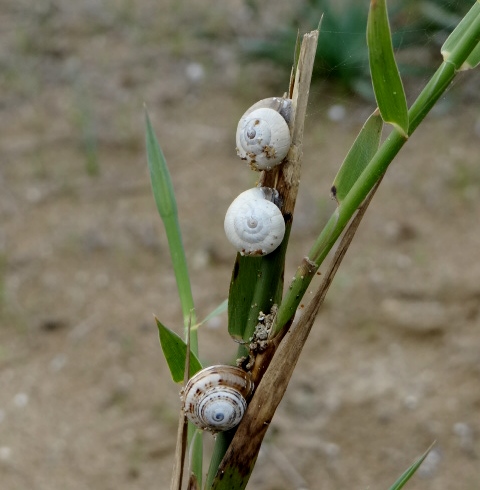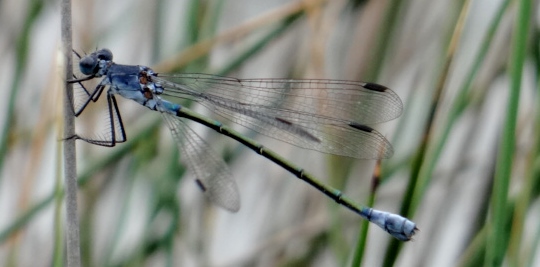 Our planning map is now complete and looks as if it has a bout of green chicken pox, so we're all set to start our exploration of Greece. Despite the trepidation of navigation and the new language barrier I am really looking forward to it, we had got just a little too comfortable in Italy so this will be a nice change.
Have a great weekend.
Ju x