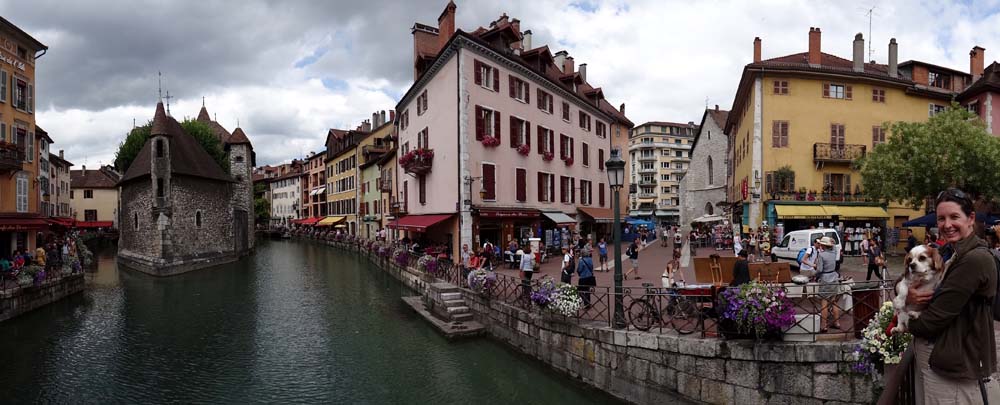 Dave the motorhome has a great view out of his windscreen. He is looking out over the twinkling lights of the city of Annecy, France from his free parking spot next to the cathedral (N45.89319 E6.12638).
Last night after getting our laundry done and eating some tasty French food for tea we chilled and watched a movie while waiting for someone to come and collect the overnight parking fee. When no one arrived we speculated what we could spend the money on (beer, more confit de canard?), but after checking the cost of motorway tolls to Annecy we agreed that we'd spend the money on them instead.
This morning I woke up and was just about to bore Jay with the weird dream I was having when there was a knock at the door. Still half asleep, and obviously seriously looking it, the poor money collector apologised for waking me up. Our €7.50 paid, after breakfast I gave Dave a bit of a clean out while Jay got chatting to the other Brit van in the aire. Phil and Rosanne were heading off to Toulouse to see their daughter, but had taken the long way around to get there – via Germany and Switzerland! We chatted for a while, then it was time to head over to the service point, then stop at Lidl (which was around 200m from the aire!) for some pooch food before hitting the road.
As our motorway toll money had been spent we stuck to the 'green' roads, which saw us dancing under and over the motorway and TGV (train) line as we all headed along the same valley. The hills around us grew taller as we reached Annecy, following satnav who guided us up a narrow, steep lane which had us thinking she had gone mad. But no, she was right, it was the way to the car park – for some reason we had pictured the car park next to the lake when the description said it was overlooking it!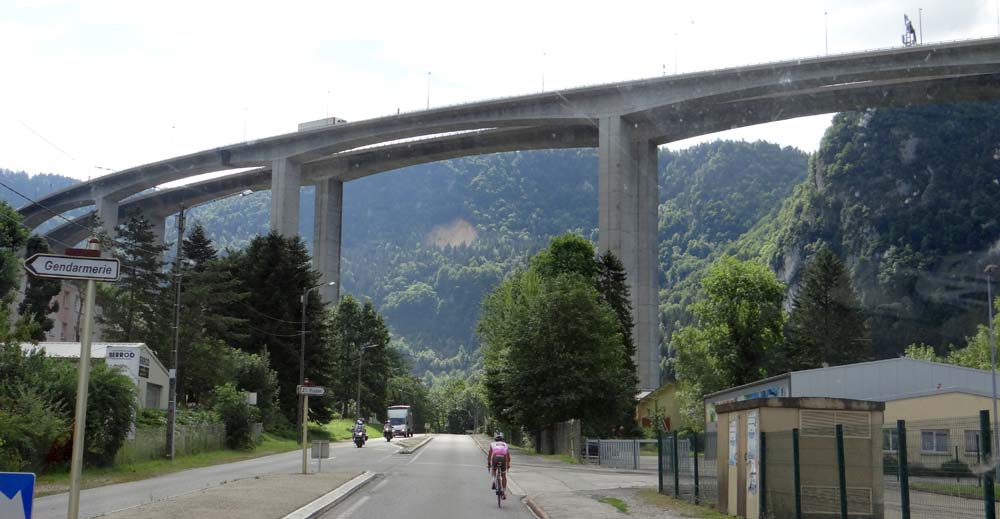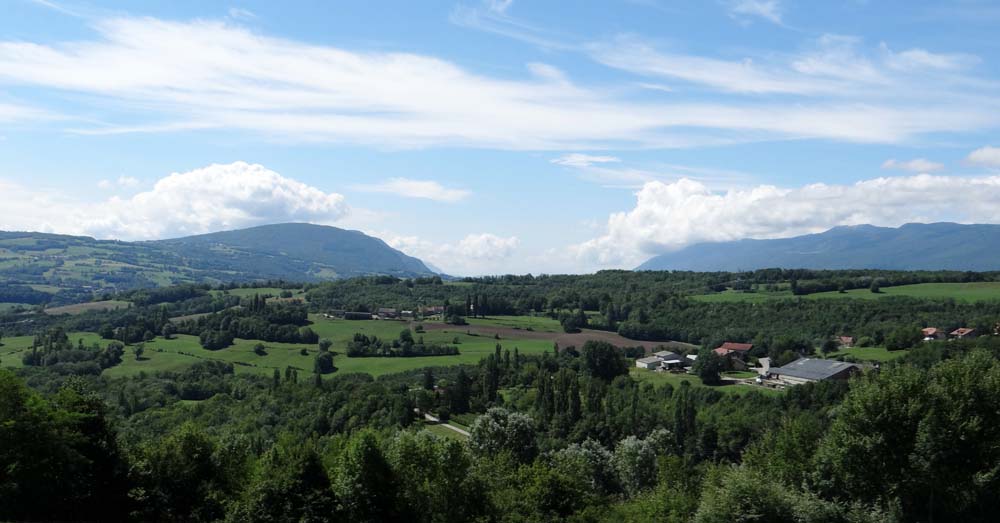 As we climbed out of Dave for a look around we got chatting to the chap in the motorhome next to us (sorry but I can't for the life of me remember his name!). He was from Bulgaria and was here on a 'short' trip around the Alps with his family – a long trip was taken a couple of years back which saw them reach Scotland, Ireland and Wales in 41 days!
We walked down into the town with him as he was going to meet his wife and discussed life in Bulgaria, Jay has been dying to ask someone why the huge communist statues were still there and this was his chance – it seems they aren't all still there, some have been rounded up into a park like in Budapest, and many destroyed including a huge Mausoleum, similar to the one to Lenin in Moscow, which was built in just a few days. These days it would have been a major tourist attraction, but at the time it was seen as good riddance. We also chatted about the protests going on in the country at the moment, the recent elections ended with no clear majority so a coalition of previously warring parties has been formed. When asked what he thought might happen next, he told us that there may be another election where more people would vote, but as most people are passive when it comes to voting some of the poorer ones have been known to sell their votes for 20 Lev or a kebab. As turn out is always low, small numbers of voters can make a big change. At the Château we bid them all farewell, and headed down the cobble street into the old town.
We'd been told that Annecy is known as the Venice of the Savoyard, due its canals, but it could also be because of the sheer volume of tourists. The place was packed. Around us we were surprised to hear so many English voices – 'Oooh, we can get them es-car-go in this place', 'What's that?', 'Snails', 'Eeeewwwh'. Ahh, the Brits abroad – we haven't seen them for ages!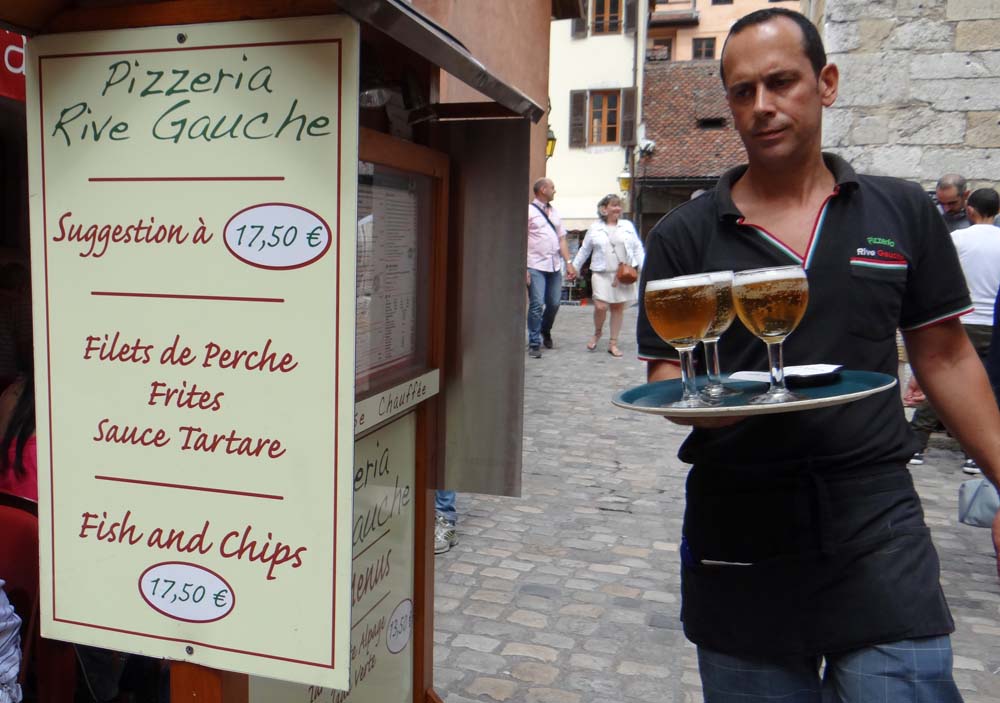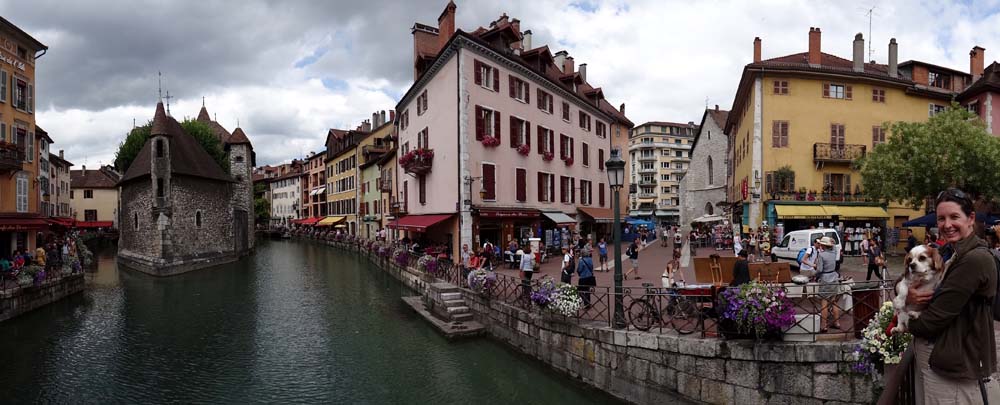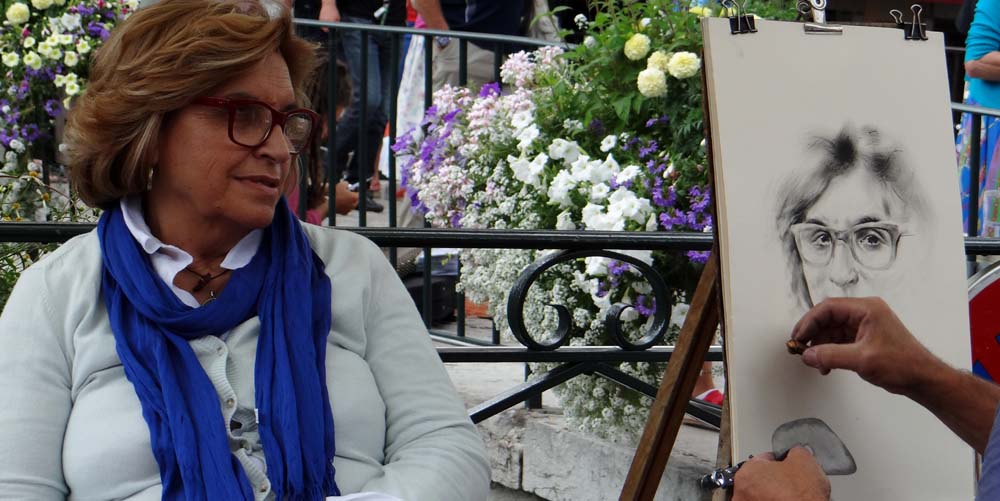 We joined the crowds wandering along the lake side watching all shapes and sizes of boat making the most of the dry weather. We even spotted a few cheeky motorhomes parked up in various car parks and streets around the place.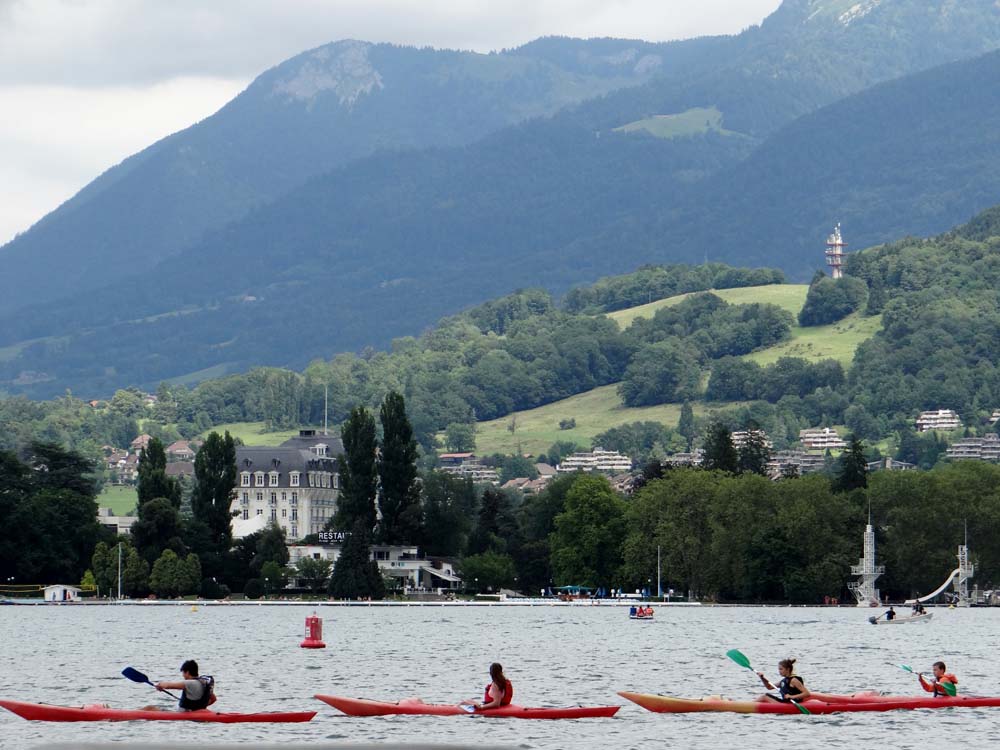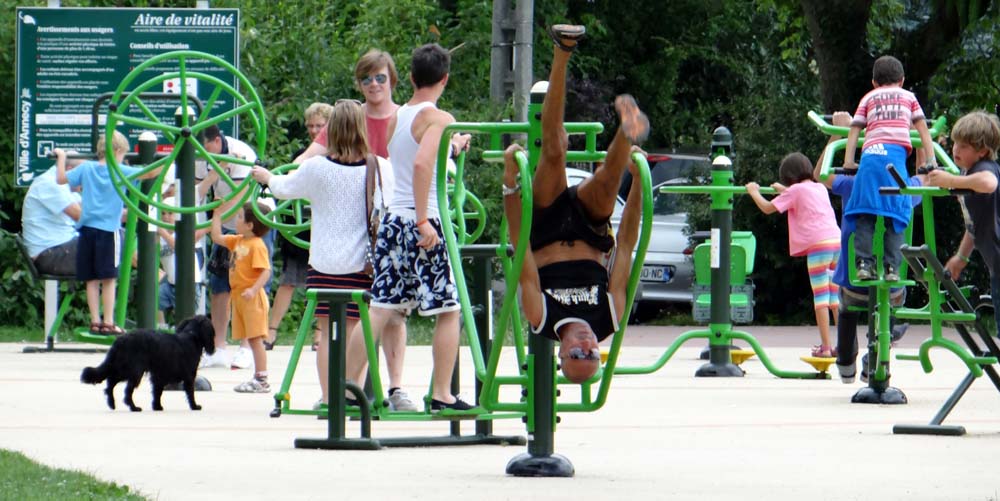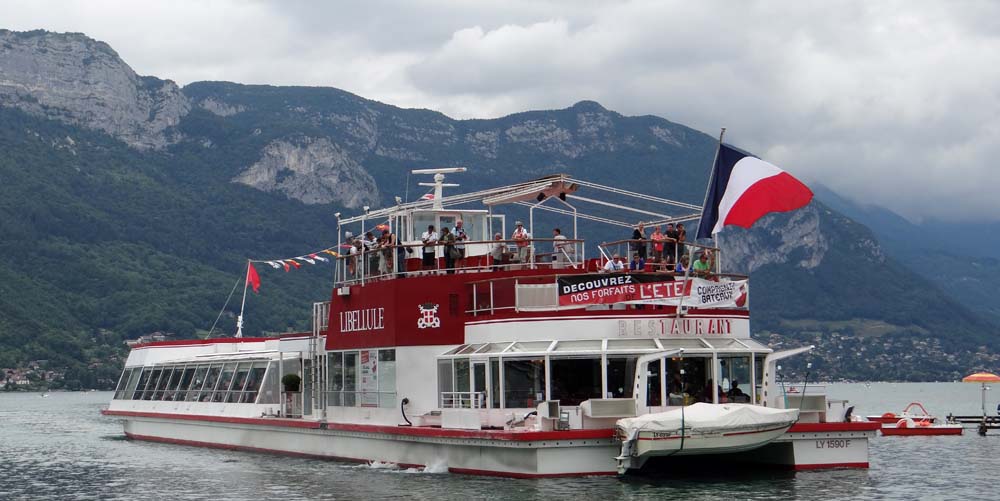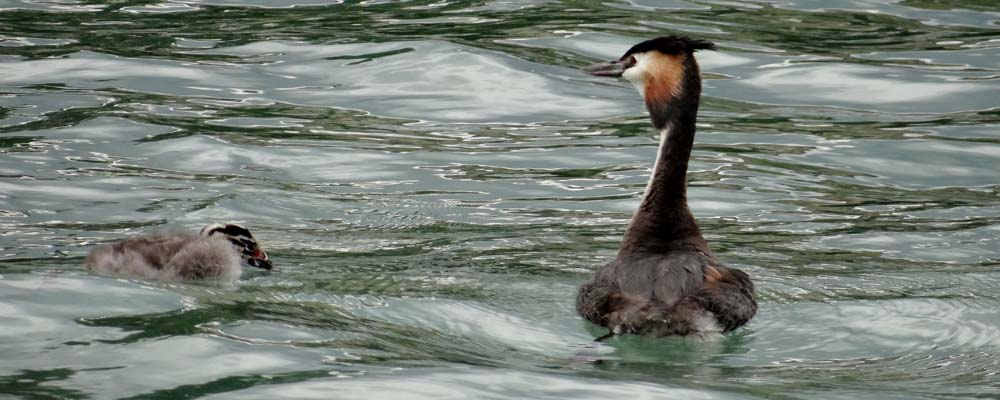 After an hour or so we decided this would be a good place to buy a local SIM card so we could connect to t'interweb while we're in France. Our Europa SIM is €2 per day, so when we know we're going to be somewhere for a while we buy a local card and use that. So we popped into the tourist office and were given a map and directions to the area where the mobile phone shops were – they tend to cluster!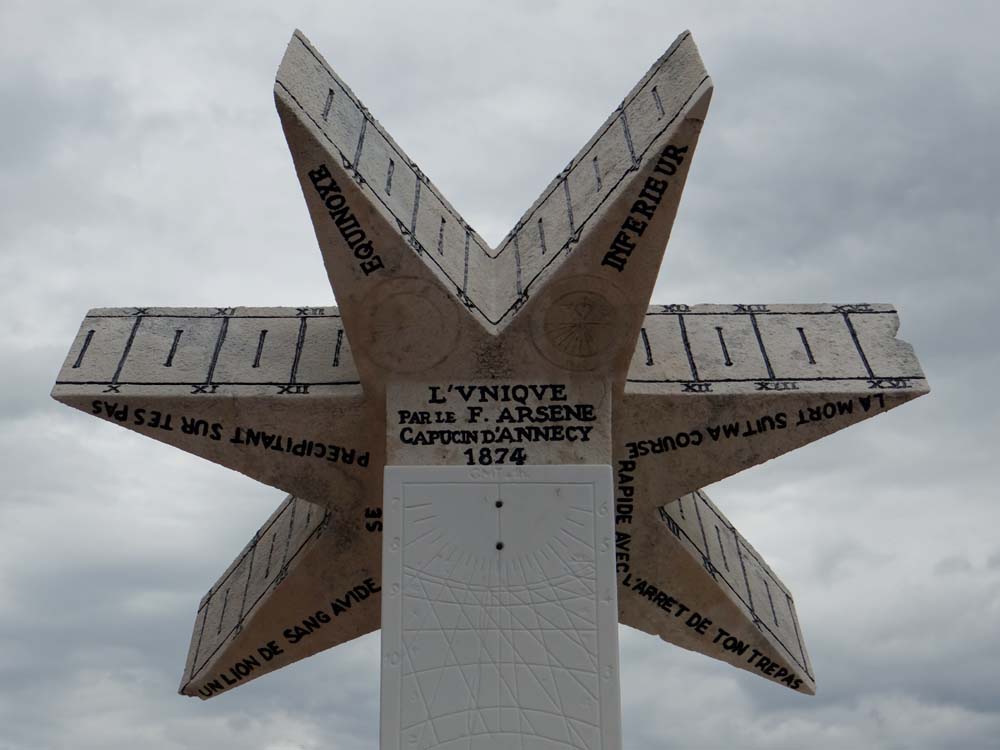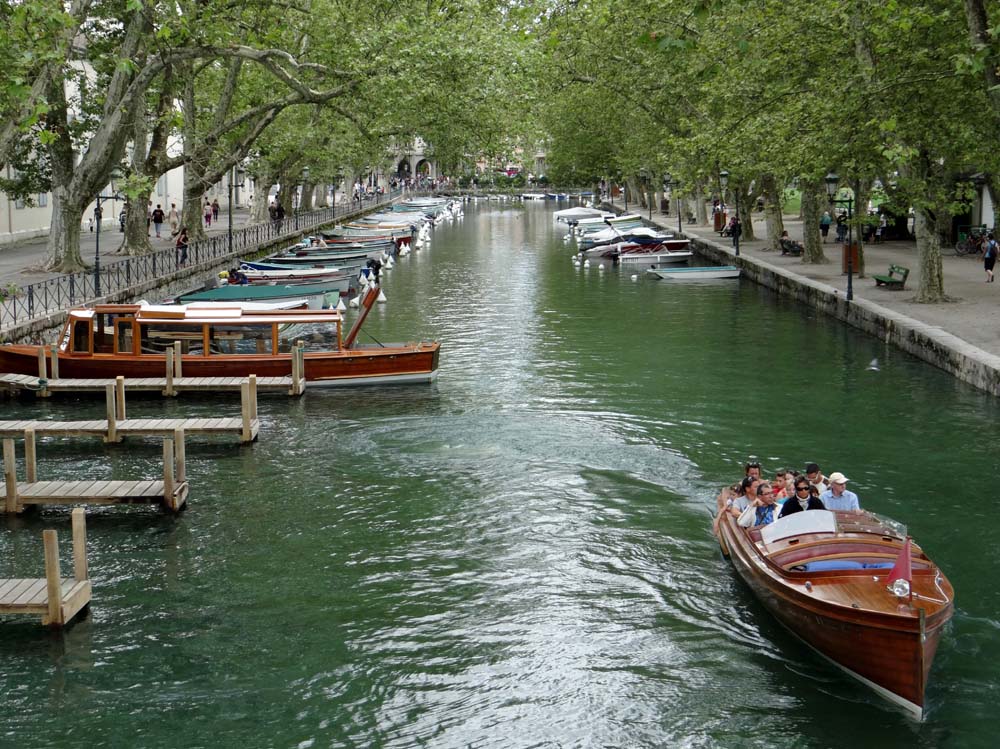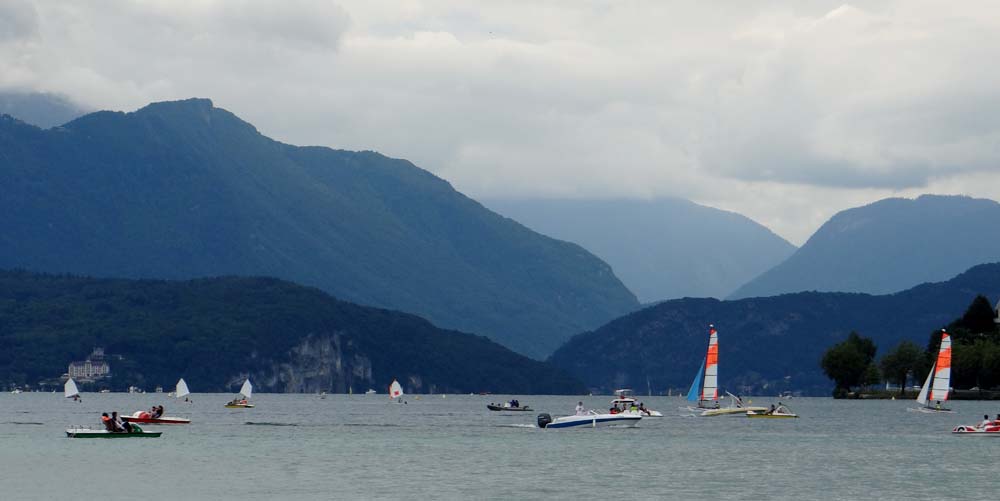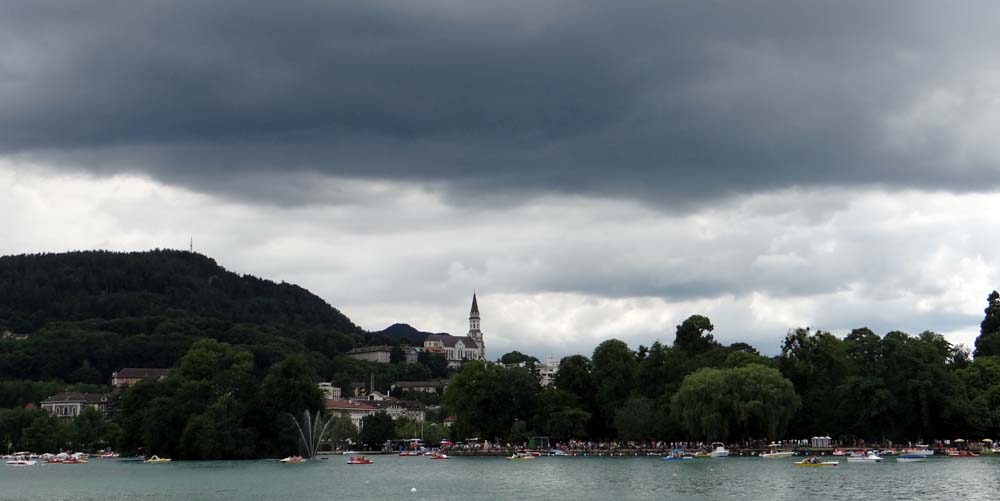 This time around it was Jay's turn to buy the SIM card. First he went into an SFR shop and after being quizzed about what he wanted he was given a ticket and told there were five other people in front of him and to come back in about 20 minutes. We spotted an Orange shop and knowing that they allow local SIMs to be bought even if you don't have a French bank account or address, we headed in there. The queue for the quizzing lady was almost out the door, but after around 15 minutes we were at the front. We told her we want to buy an internet SIM and pointed to the deal in their catalogue. She took our name and pointed to a small seating area and asked us to wait there. Of course there were no seats left, two seats was never really going to suffice for the queue of folks waiting, so we stood and waited. And waited. And waited.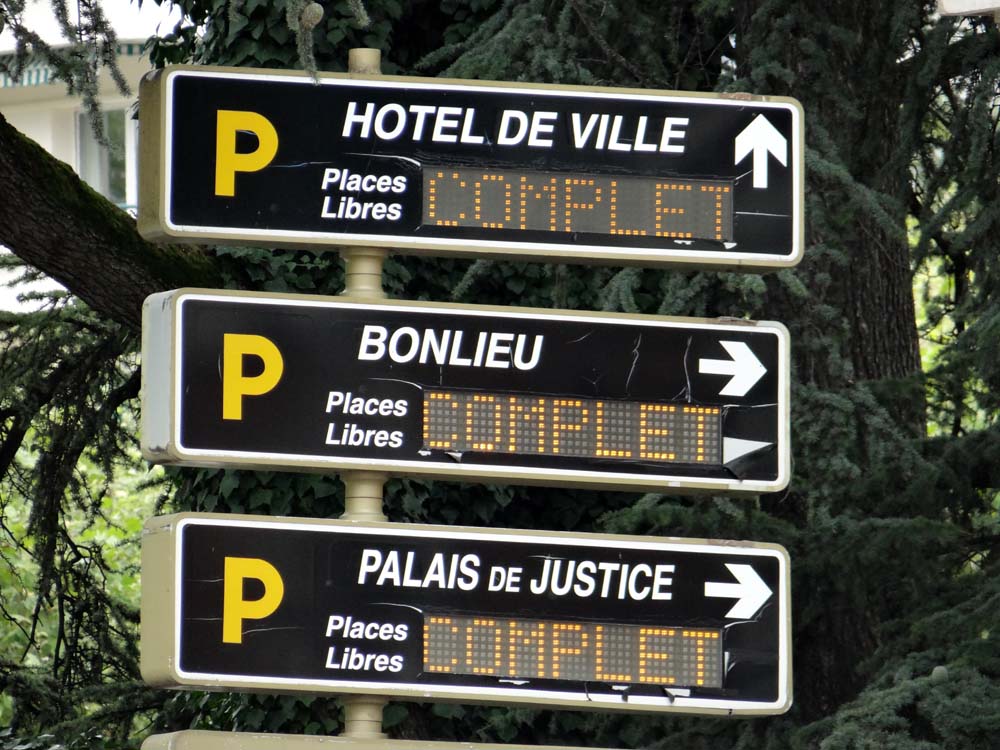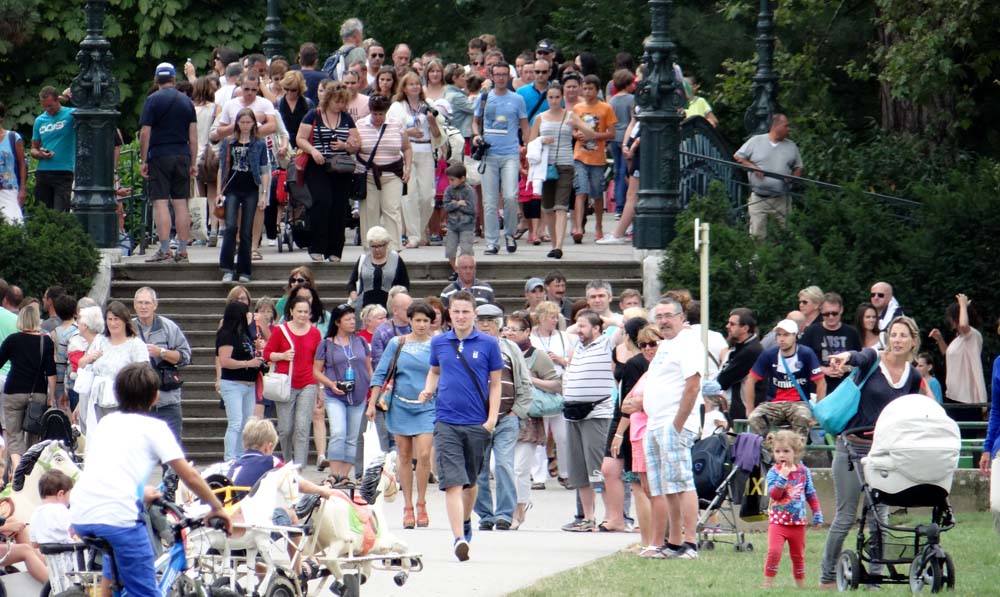 After a while we slowly made our way onto the floor, sitting right in the line of sight of the front door and looking bored. Several people came in, saw the queue, saw us, turned around and left. An hour and a half passed so I went and asked quiz lady how much longer it would be, 'there are two people in front of you so around 15 minutes'. How were there two people in front of us? We'd sat and watched people turn up and five minutes later be invited over to the serving desks. By now we were seriously bored.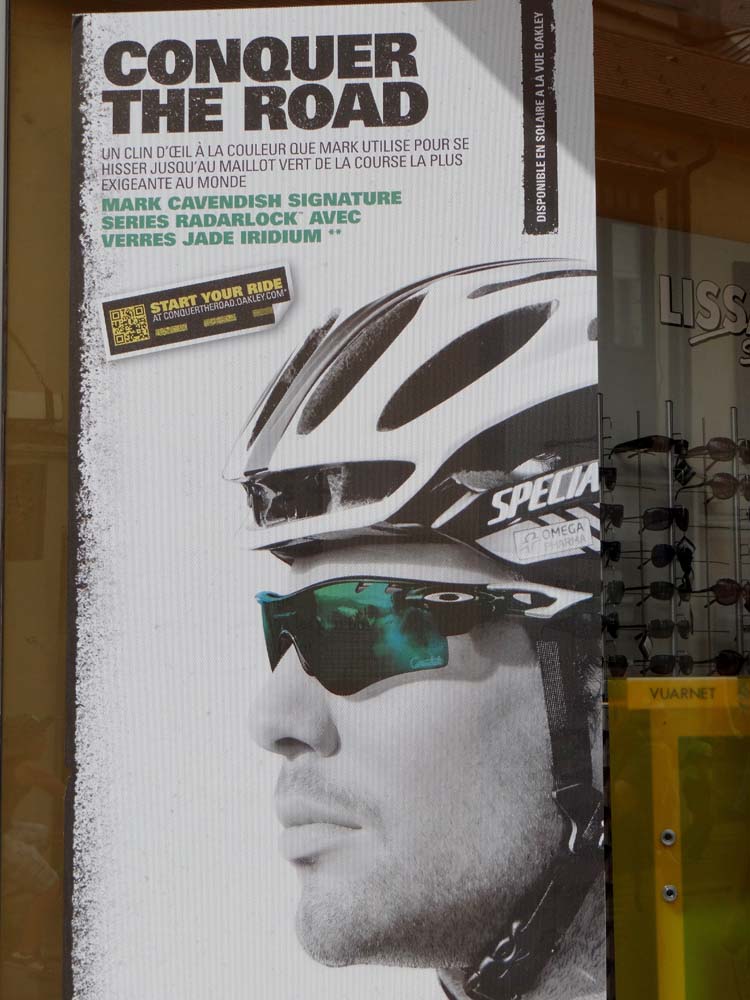 Another fifteen minutes came and went and we'd by now memorised the Samsung advert playing on a tablet next to us, thought about getting pizza delivered and wondered if we'd only need a SIM for two weeks by the time we got served. Then one of the staff for the back part of the shop, where people went in but rarely came out of, blustered past and muttered something to us. We sat and stared at her, we got the jist of it but we weren't playing. A lady who was sat on one of the chairs bent forward and said something to us after the assistant had gone, when we explained that we were English and didn't understand exactly what had been said she smiled and translated 'She said you could sit on the free chair if you want, but I think she meant she wanted you to sit in the chair'.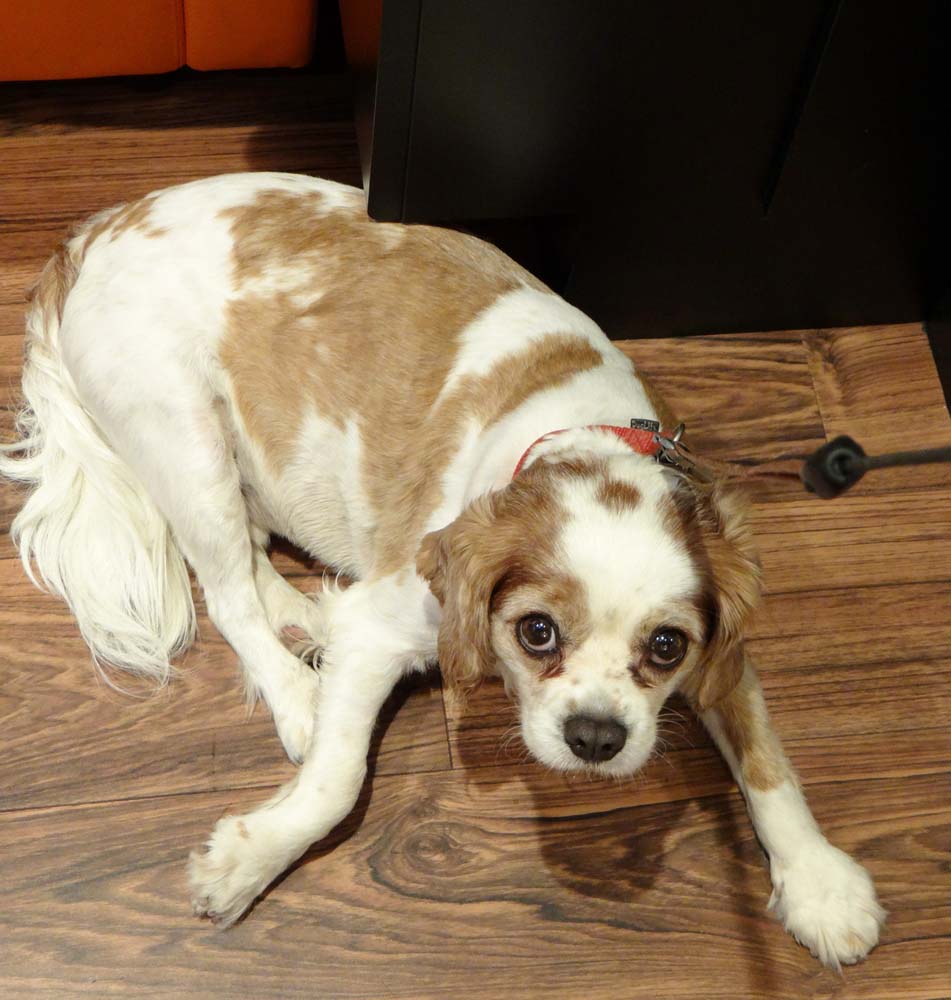 Two hours and twenty minutes after we had entered the shop our name was called. Seriously. We wanted to buy something, spend money with them but had to wait over two hours to see someone – I'm not sure that would happen in the UK! We creaked into an upright position and followed the assistant to the serving desk, it was now 5pm. At 5.09pm the till rang to the tune of €28 and we left with a new SIM card and 2 Gigabytes worth of credit to use over 31 days.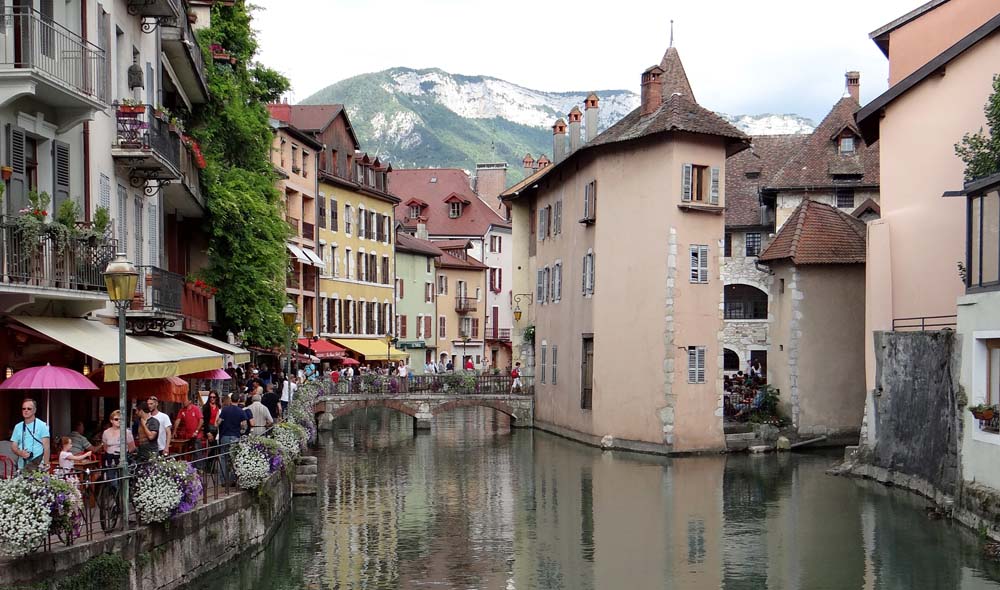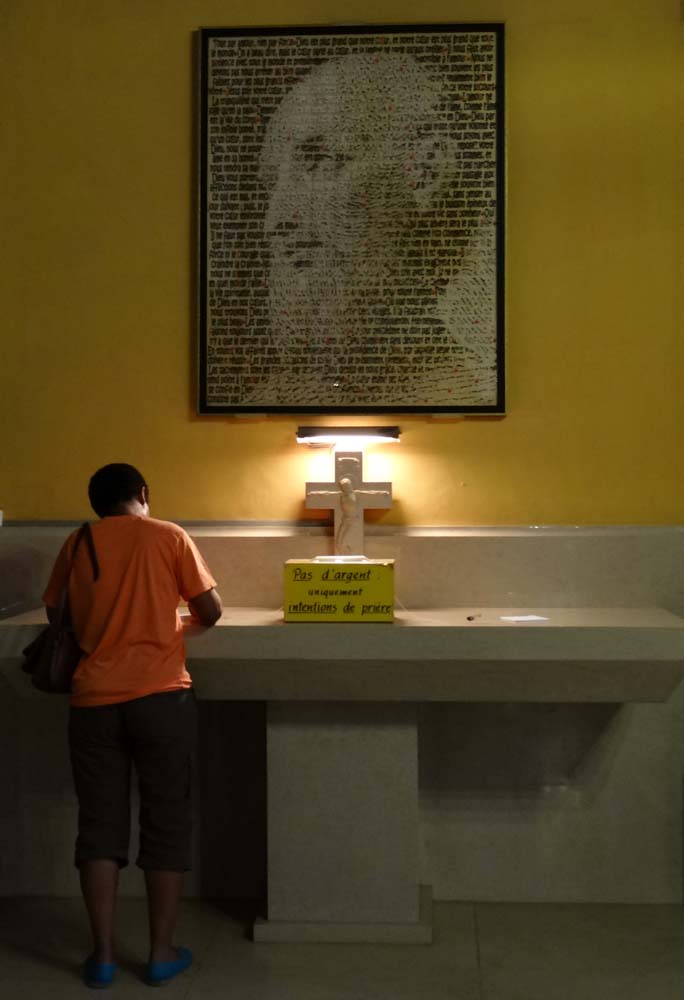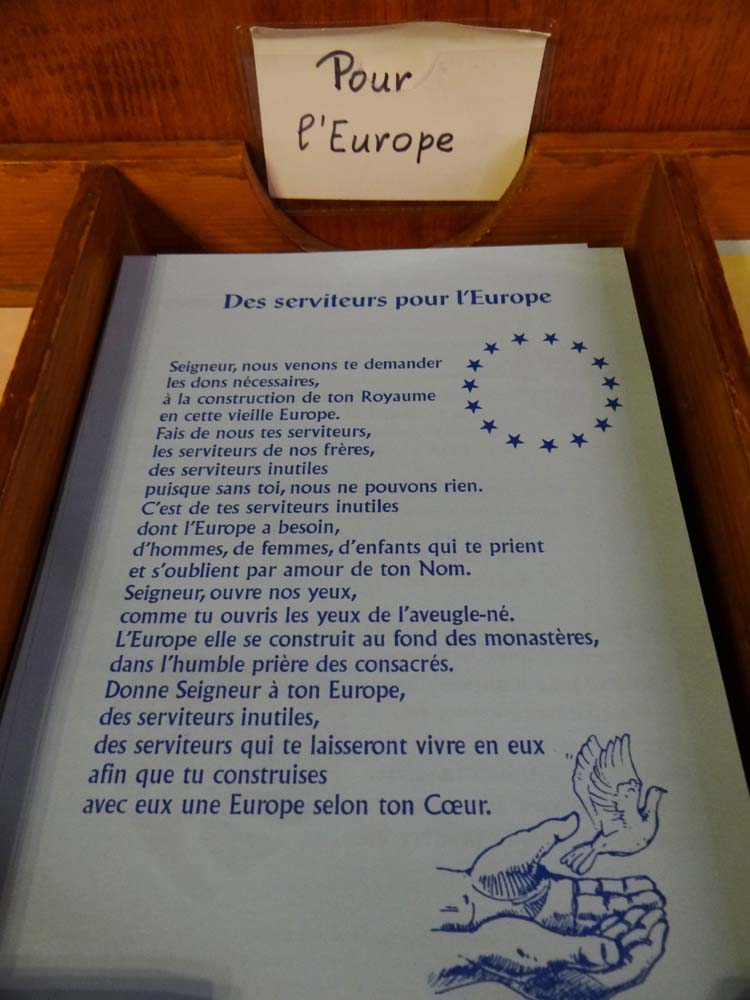 Since we'd gone into Orange hell the weather had cleared up and the sun was making an appearance, but neither of us could be bothered to look around Annecy any more, Orange had zapped all of our strength. Back in Dave we found that the SIM card wouldn't work, so we used our Europa SIM to log on to the internet and get the APN (Access Point Name) so we could connect to Orange – we'd asked for it in the shop but were greeted with a blank stare. As I dug around in Dave's cupboards for our dongle I found our Orange SIM and paperwork that we'd bought in Narbonne early last year, checking the details it was still valid and we could have nipped in for a €20 top up which would have taken ten minutes – grrrr!  Still we're online now and it will last until we leave France a month and a day from now.

To cheer ourselves up Jay cooked up a fab tea of moules a la Dave (mussels in a white wine, bacon, garlic, onion and mascarpone sauce), and we cracked open a bottle of rather tasty Bulgarian wine. Charlie has been snoozing as the Orange floor was just too exciting to get any sleep on, but he did wake up at one point caught a fly, swallowed it, licked his nose, looked a tad surprised then went back to sleep – that's his second fly that we know of, he's getting good!
Darkness has fallen across Annecy and the lights are twinkling below us, the streets are still packed with people eating and drinking, after all it is Friday. Have a great weekend everyone!
Ju x