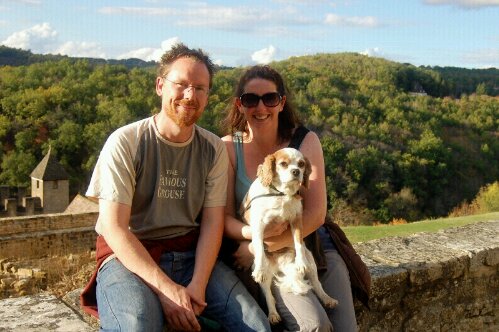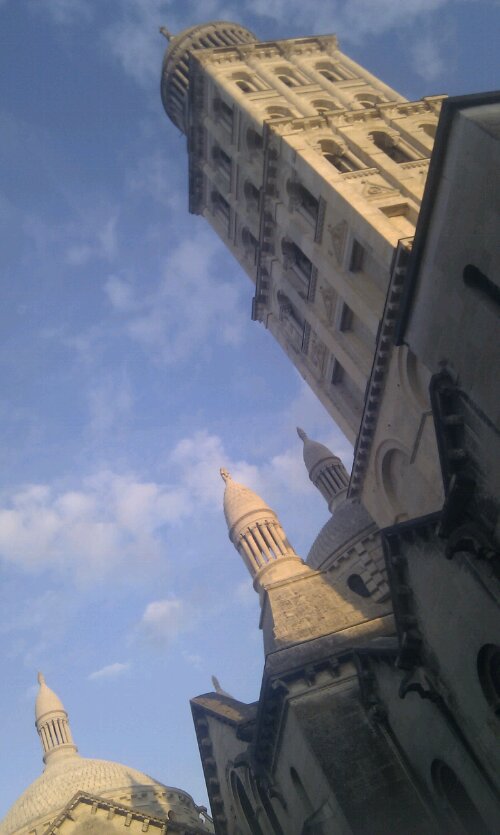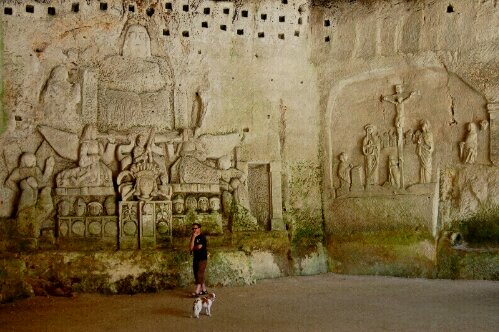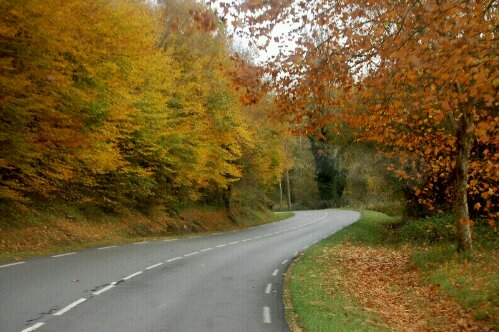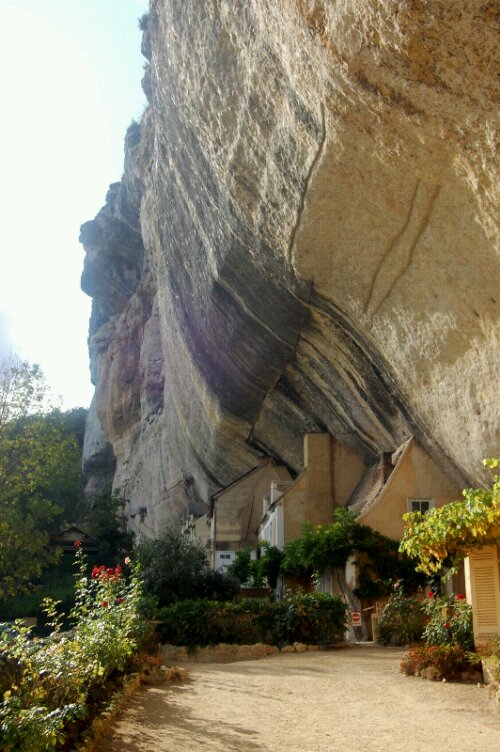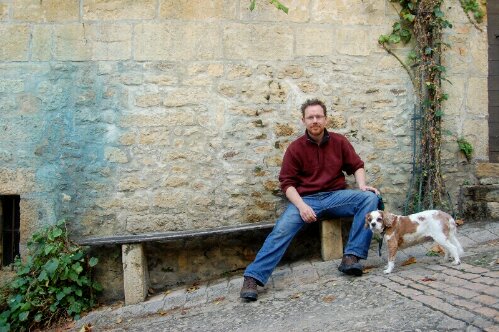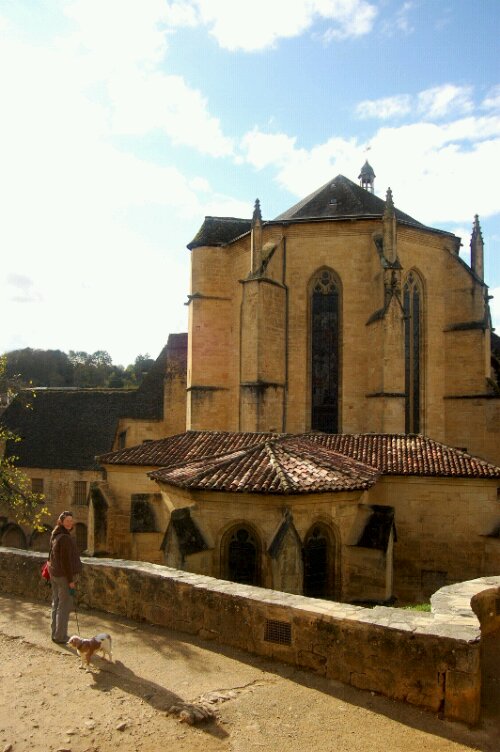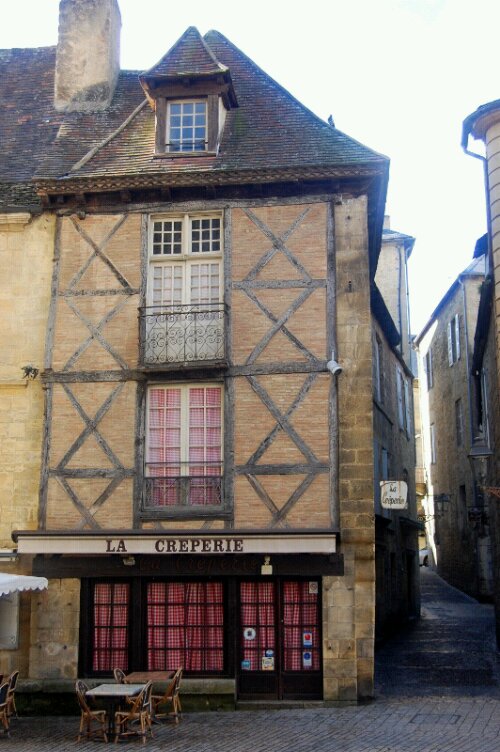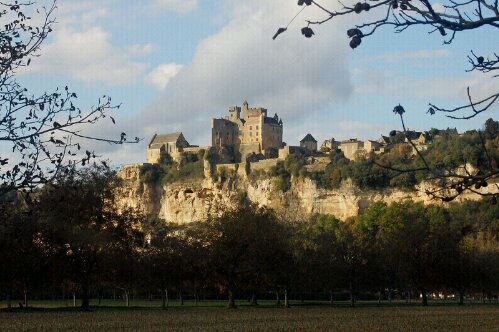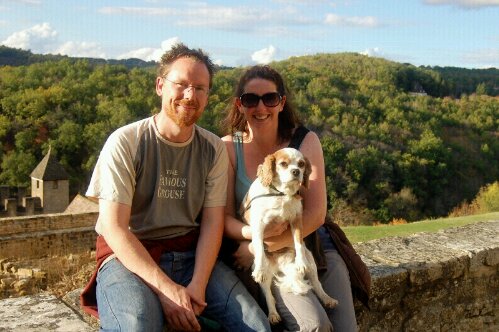 As promised, here are a few photos from the last week. I've had to shrink them so they'd upload from the phone (no McDonalds here).
Not sure what order it'll add them in, but they include :
The top of the cathedral in Perigueux – the one that I said looks like it's own city.
The wall carvings in the caves behind the Abbey in Brantome – with J & Charlie to give you an idea of size.
Our view from Dave of the Autumn trees as we drive around the Dordogne.
Houses under the cliff face at Grand Doc.
J on a sloping bench on a steep road, me outside the cathedral and the local creperie – all in Sarlat.
The views of Beynac as we approached from the road and of all of us at the top of the Château.
Ju x