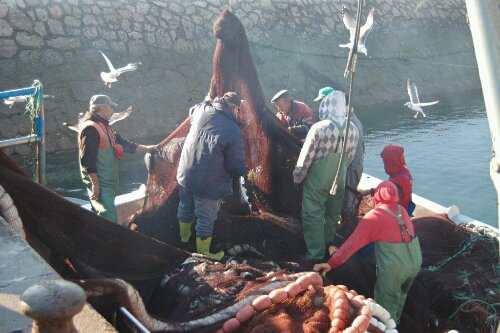 We're back at where we were last night – N38.48486 W8.94331
Weather – we had to apply sunscreen today :-)
J slept like a log last night with his earplugs in, and once I'd worked out what all the noises were around us – the wind on the flagpoles, the other motorhomes bike cover in the wind, the wind itself (you get the picture) – I slept well too.
This morning we headed off to Setubal for a look around. Satnav kindly took us right to a car park where there were a couple of other motorhomes around, so Dave was locked up and we headed off along the seafront to the harbour. This was the little harbour where all the fishing boats moored, not the massive industrial one at the other end of the bay that huge ships have been gliding past our night parking spot to. We were in luck, the last of the fishing boats was unloading it's catch. It looked like they were having some net issues and were being suitability harassed by people wanting to buy the fish and seagulls wanting to eat it. Charlie managed to snaffle a few choice nibbles, but lucky for us missed a fish head sitting in the middle of the pavement – he's certainly not got any bloodhound in him!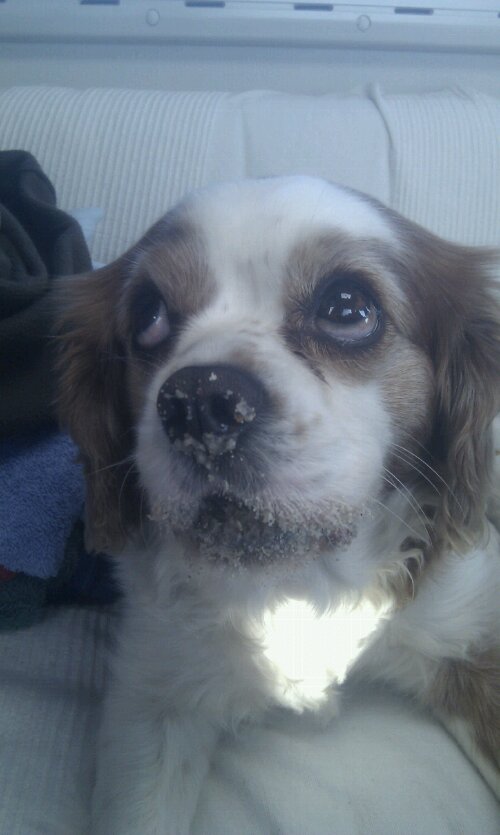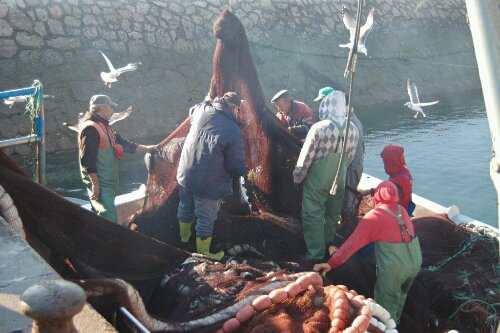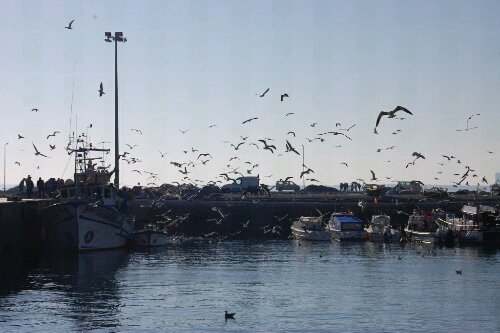 We walked to the local market where the fish is as fresh as it can be – crabs still walking and eels still slithering. They had so many different shapes and sizes we didn't have a clue what half of them were, but some were as big as a small dolphin (which I hope it wasn't as there's a pod of them living in the estuary here).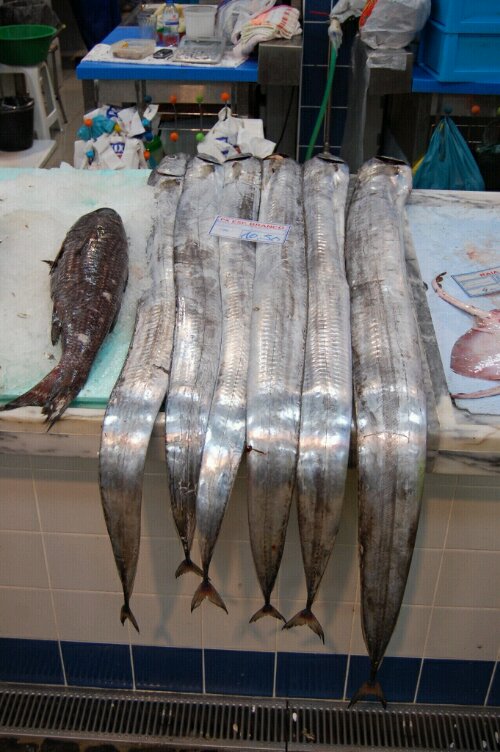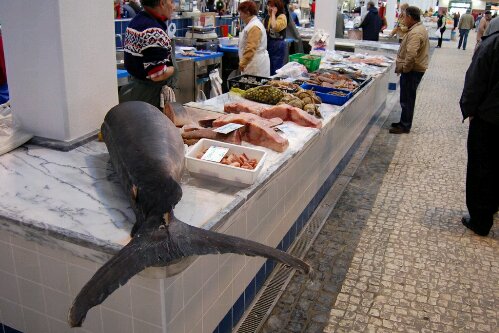 We wandered around Setubal looking for the tourist information office for a good couple of hours. It wasn't where my guide book or atlas said it was, it wasn't where the maps around the town said it was, and the signs to it crossed over each other. Still it was a good way to see the sights, the narrow back streets (and a few shops). I eventually found it in an art gallery, but by then I was heading back to J who had retreated early to Dave for some uke practice.
As I walked back all the restaurants next to the harbour were open selling today's catch. The posh ones (bmw, porsche and audi's outside) had large displays of fish on ice for you to choose your lunch and have it grilled in the kitchens, the cheaper ones (stray dogs outside) had a bbq by the road and you sat in the smoke to eat your choice. With all this going on the harbour now smelled of BBQ fish instead of raw fish (much to Charlie's disgust).
We decided to head back to the beach car park we were in last night, and once there J summoned up the courage to go for a snorkel in the freezing Atlantic – joined at one point by one of those huge ships I mentioned earlier.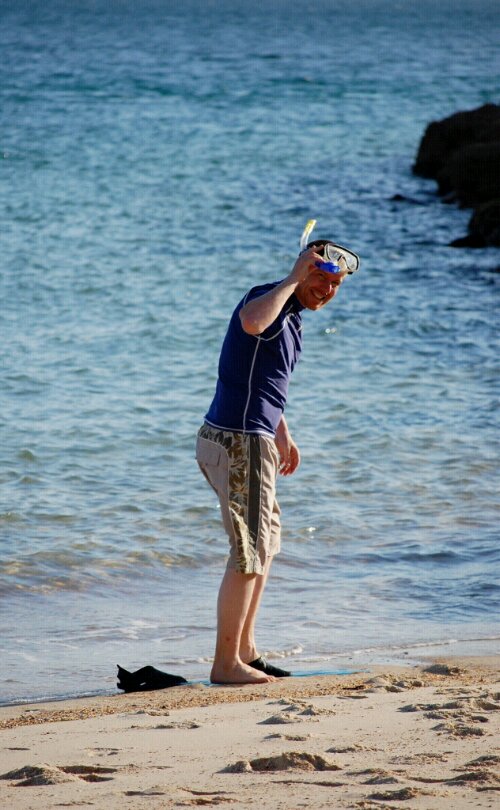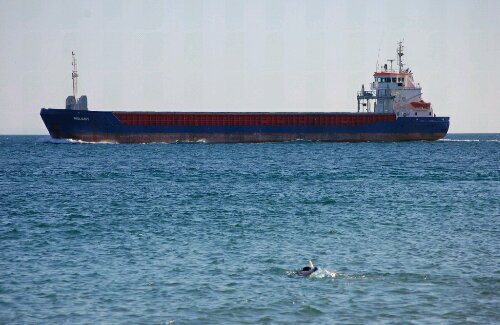 Another amazing sunset and the curtains are now drawn to keep the heat in. We're off to Evora's campsite tomorrow ready to see in 2012. Hope you've all got something good planned too.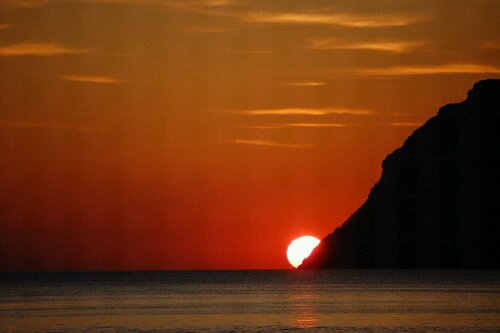 Not sure if you've noticed on the blog, but we set off 80 days ago. In Phillius Fogg's world we should be back in London by now, but we're taking a tad slower than him!
Ju x