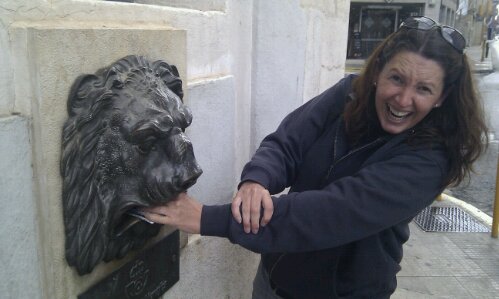 We're here: N39.06961 W0.40992. It's a Spanish aire, the first we've stayed on in the south. It's quite a place; a park at the end of a narrow 4km long road surrounded by orange trees. Through a hazy sunshine we can see hills rising up in the distance. There are no other vans here, or cars for that matter, just the odd park warden.
The weather is: sunshine and cloud. The rain stopped in the night.
We woke this morning to find Spanish rain is heavy, but short lived affair. The sun's back out. I walked Charlie on the beach while Ju waited for the cleaners to get the showers ready for her.
As we filled Dave's fresh water tank, we hear an American voice. "You don't see many Brits in here". He's right, we didn't. His German friend Wilhelm appears. As Ju speaks Geringlish with Wilhelm, Fred the American tells us about his life of 78 years and counting. He speaks fast, no pauses, explaining he'd sneaked a Hymer into the US through Canada as it didn't meet US regs, then years later had switched VIN number with a US van, to get around the system. He says governments like to operate in black and white, but he sits in the grey area. He's scathing about the US government economic and foreign policies, and what he sees as a heavily controlled media. I'm getting this somewhat heavyweight debrief while Ju establishes Wilhelm owned a pig farm for 46 years, has 3 sons and goes home in the summer to drive a tractor!
At the entrance to the site we found the grey water point and commenced emptying. A car pulls up and the driver looks at us. He opens his boot and takes out a bucket and sponge and in a nearby hose starts to wash his car. More people walk past staring at us when finally it dawns. We're not over the grey water point, we're in the car wash. Doh. We give Dave a wash anyway, losing the combined filth of deserts, mountains, beaches and my greasy paws.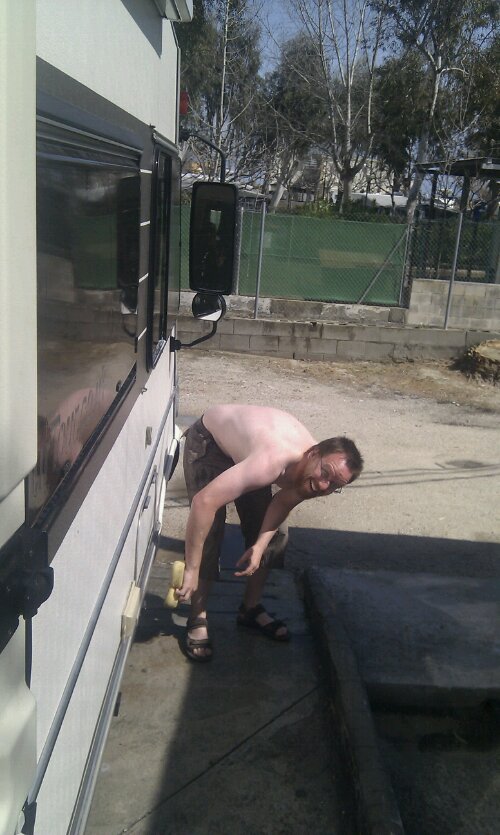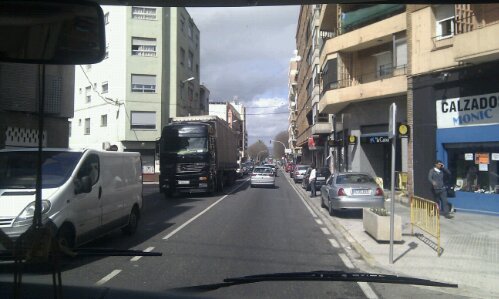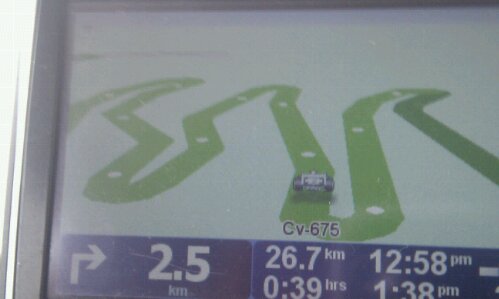 Nipping into the town of Carcaixent, we find it's shut. Well, it was 2pm, what did we expect. Fire cracker tubes everywhere tell us we missed a big fallas party here. I also spotted the Spanish equivalent of those tiny bags you could throw at the floor to make a 'snap'. Only the nags here are ten times bigger. I need some.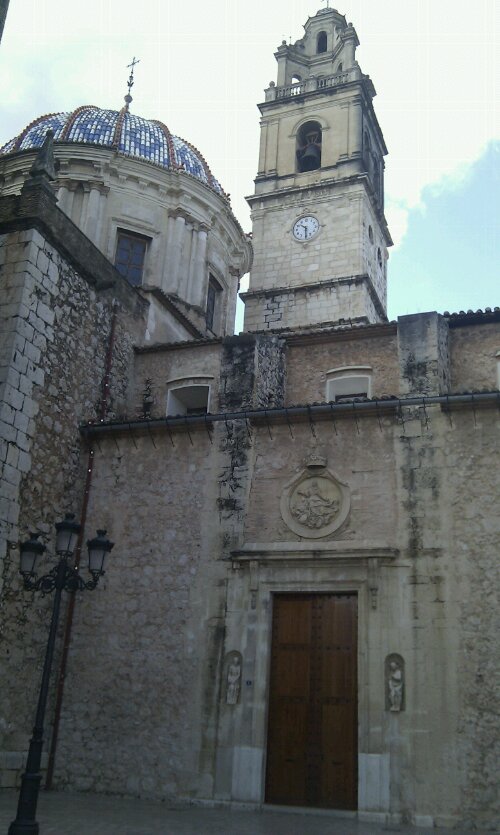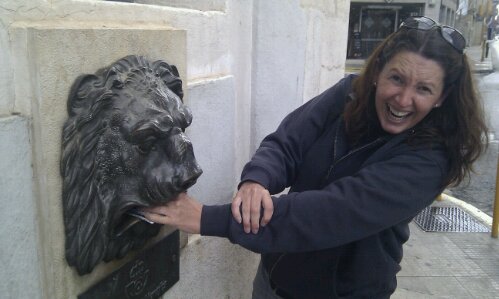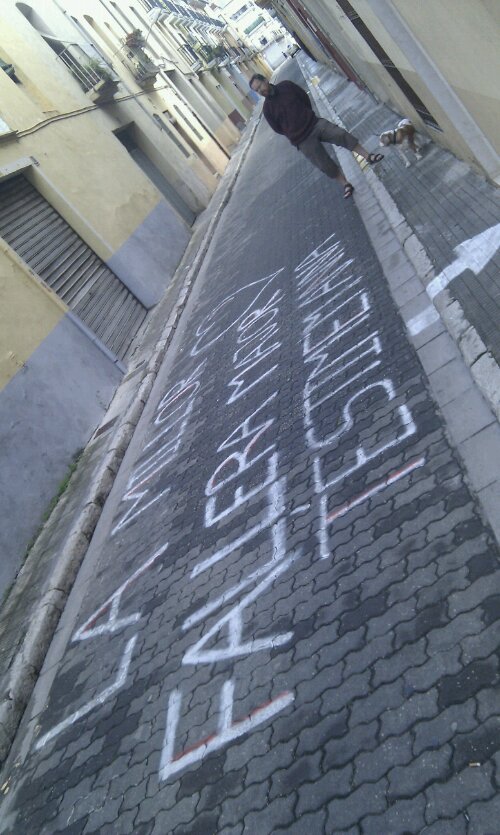 The town wasn't up to much so we came here. We even got to drive over a few oranges on the way in, and Charlie found them an acceptable substitute for a ball. After a walk and some uke practice (and a siesta for Ju), the sun's dropping, making it hard to see the screen. Looks like we've the place to ourselves, and it's free to stay here. Awesome.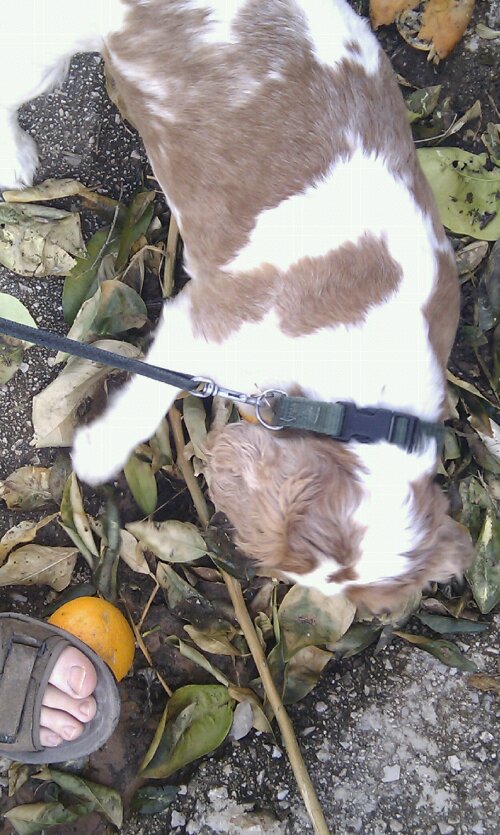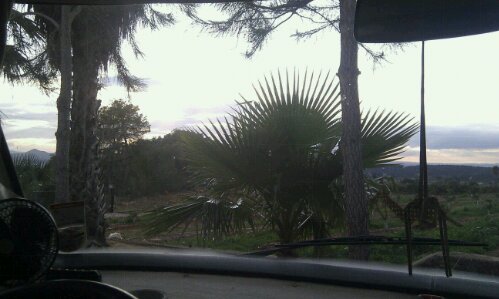 Jay