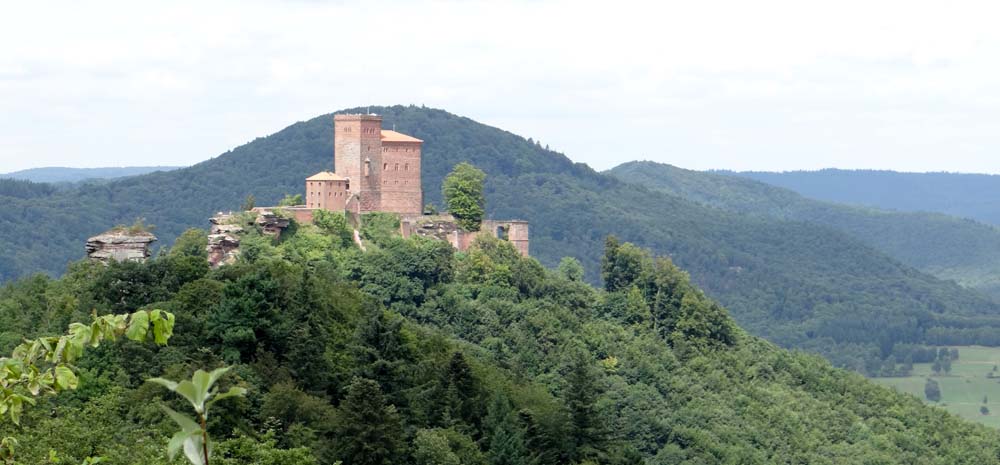 Dave the motorhome is parked up somewhere around the middle of the village of Kapellen (N49.10402 E8.03541). We've made it over here for the annual Weinfest which is taking place this weekend – which is causing me problems as I can't see the laptop screen or keyboard after a fab night of wine and song – and as my proofreader Jay is currently snoring, yet fully dressed, on Charlie's bench, I can only apologise for what you are about to read!
Last night we slept like drunken logs, after all we were rather drunken after a BBQ with our friend Jacqui and Marc – we had a lot of catching up to do as we hadn't seen them for ages. This morning there was a stack of empty bottles and several thick heads as we met for breakfast. A plan formed to take a long walk up to the nearby Trifels Castle to admire the many viewpoints on the way and take a look at the German equivalent to the crown jewels – albeit copies from a bygone era.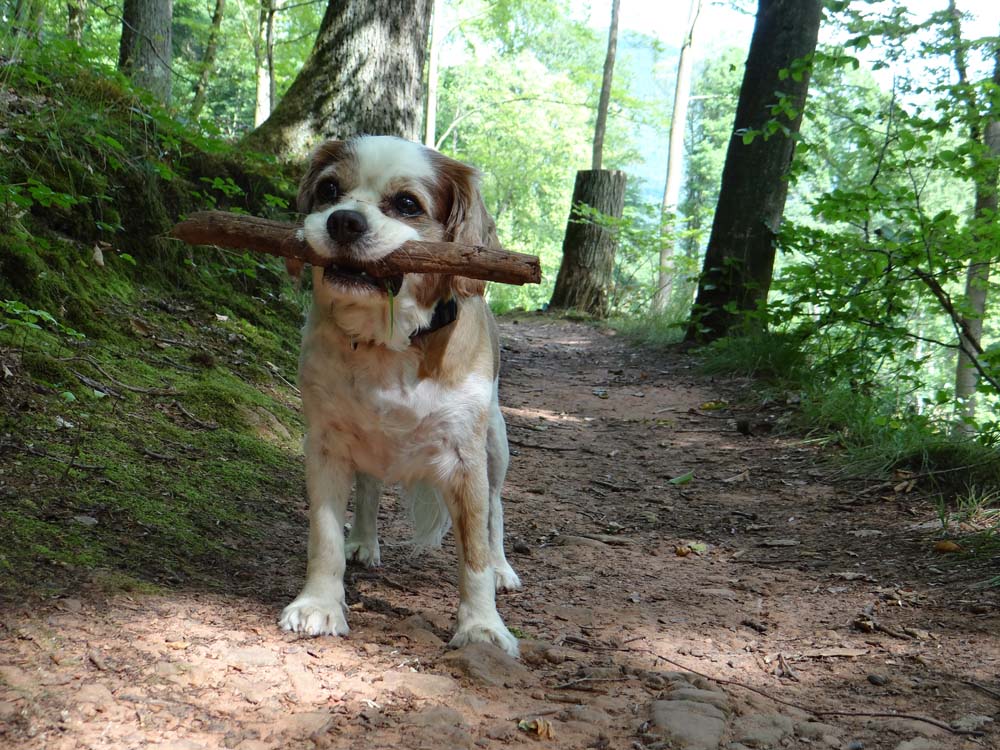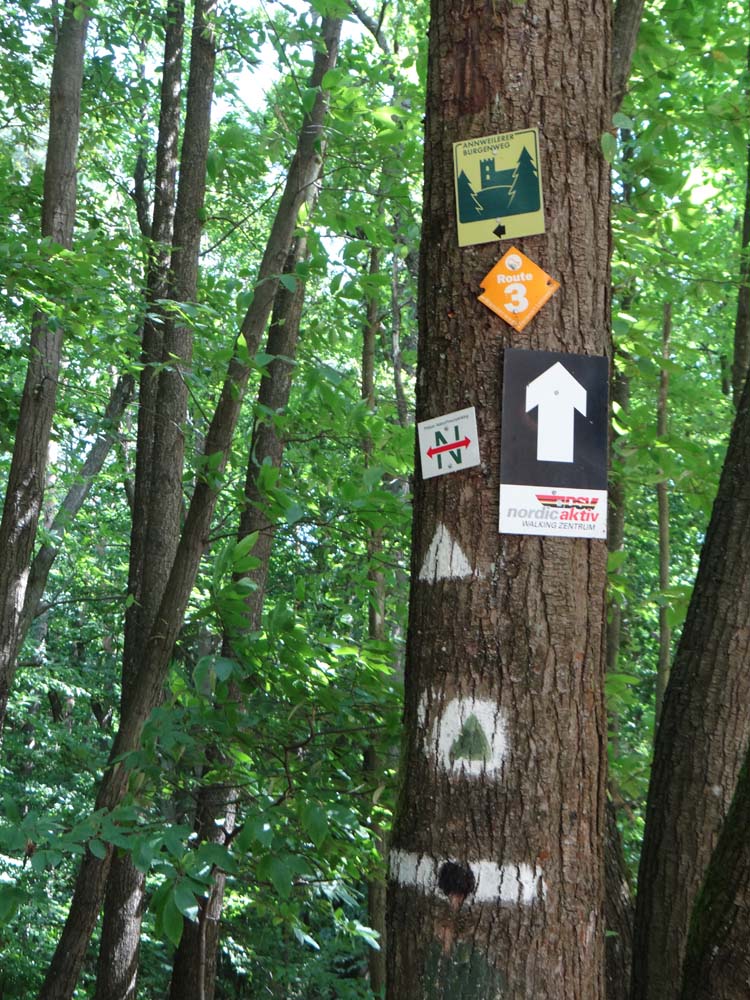 We got talking to a couple of locals who guided us in the right direction 'turn left at the mini golf' and spend a good few hours wandering around dense forest. We reached Trifels Castle which was once a prison for Richard the Lionheard – King of England – who legend says was set free by a minstrel who sang a song and heard him reply so knew he was there. However, in reality we suspect some serious cash was involved.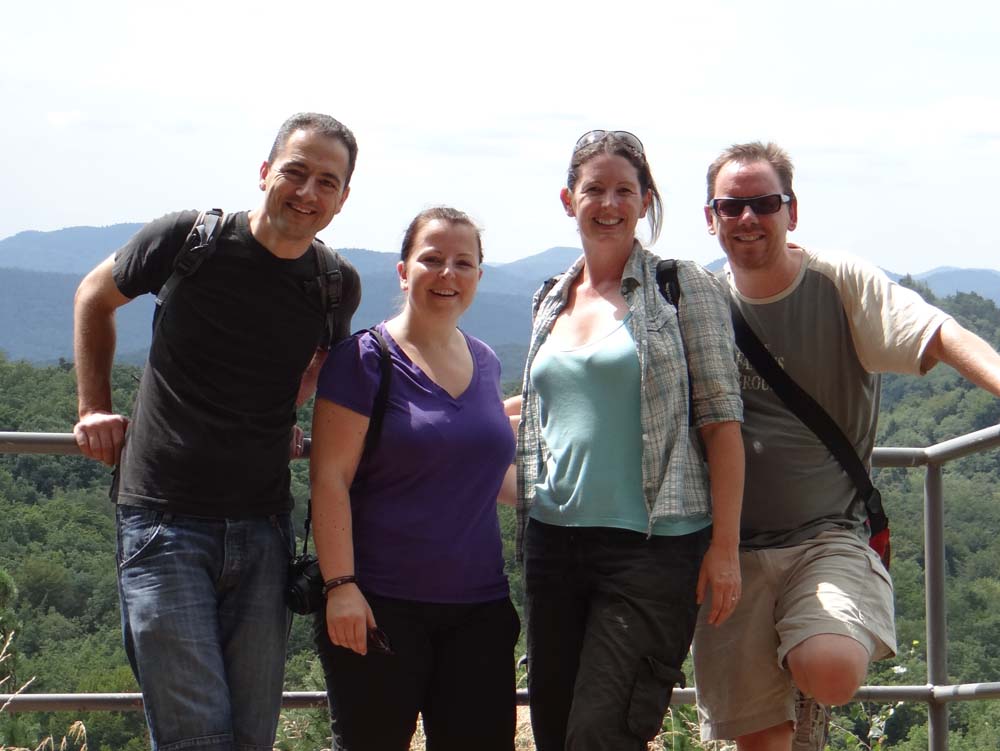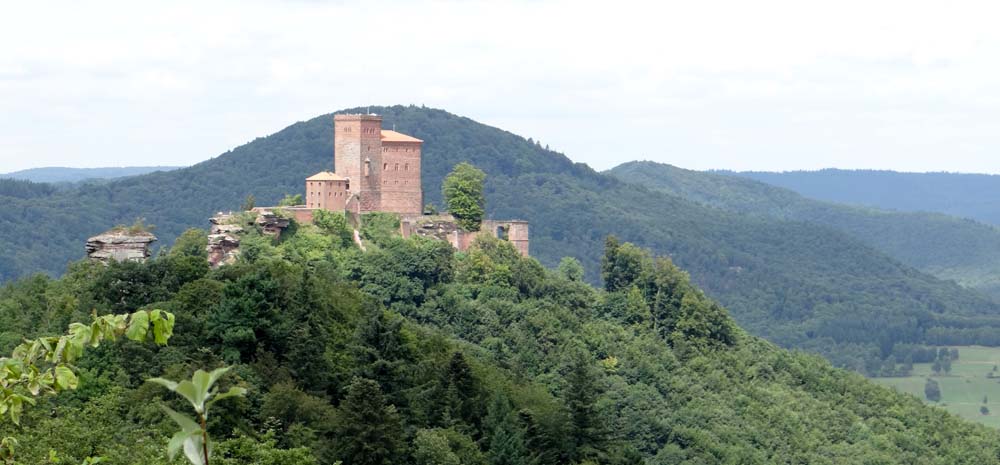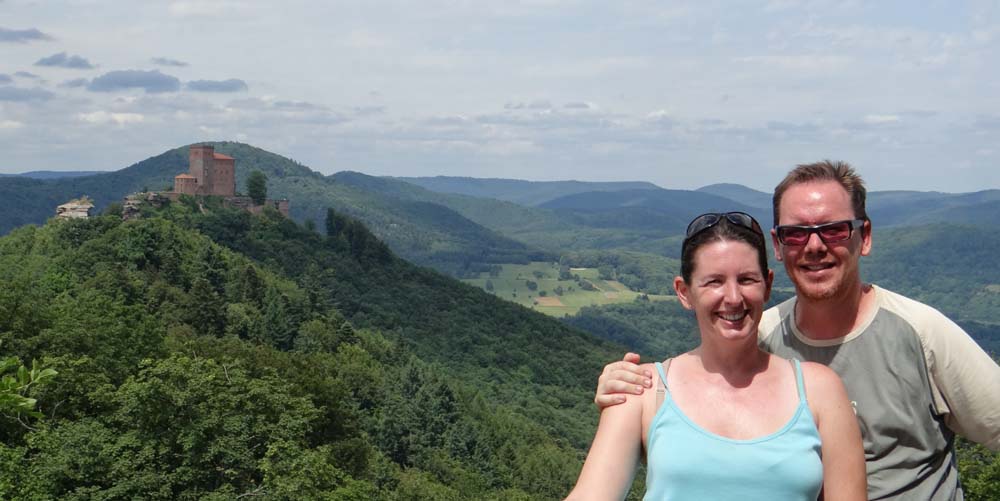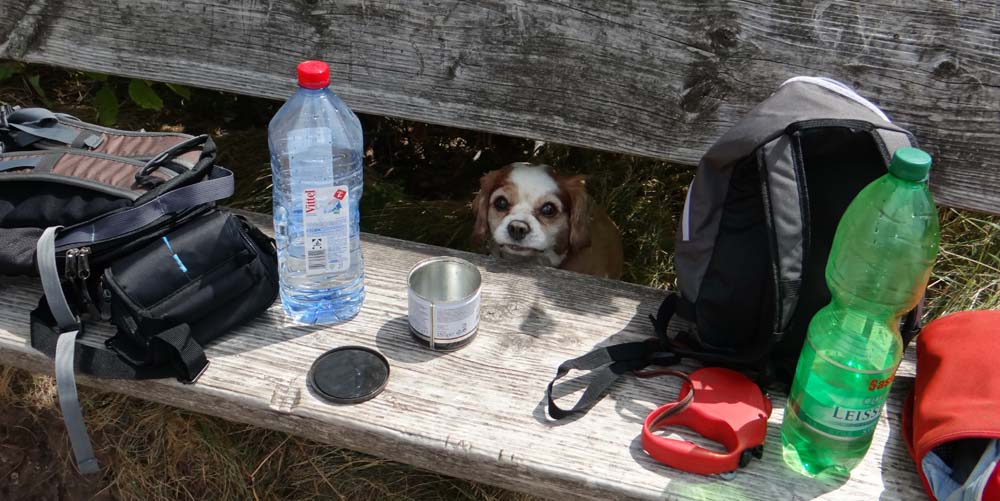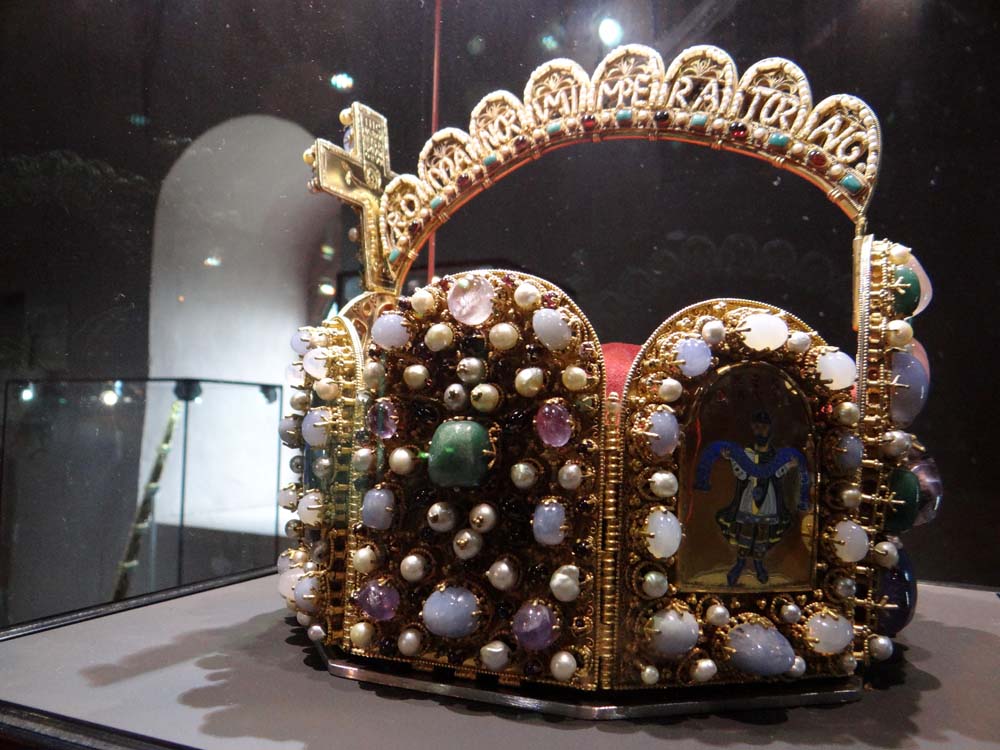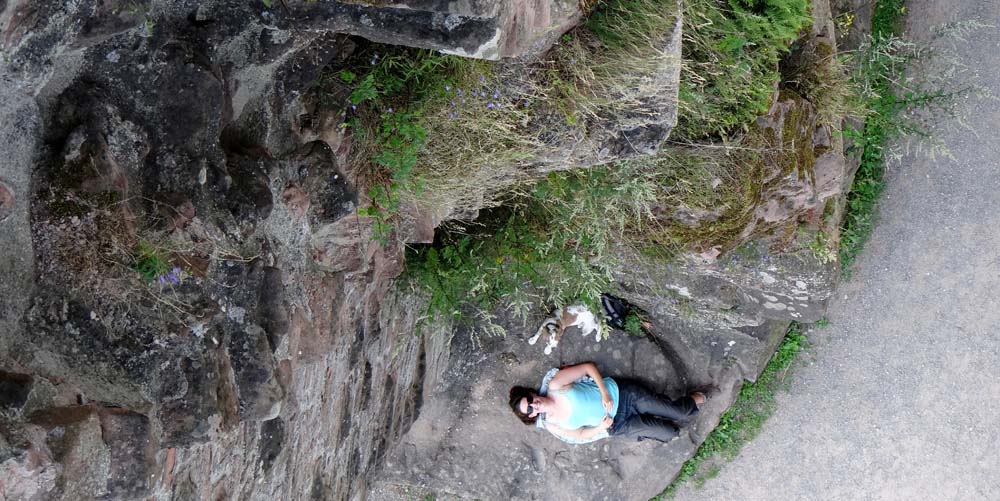 Reaching the castle it turned out the pampered pooch was not allowed in, so I sat outside and lay in the shade keeping cool while Jay, Marc and Jacqui went inside. Then we headed back to our vans to relax before Jay and I cashed in all our plastic bottles at Lidl to collect €2.50 in pfand (deposit) which we spent on suitable German goodies (currywurst sauce and Knodel,) before hitting the German Vine Road to Kapellen.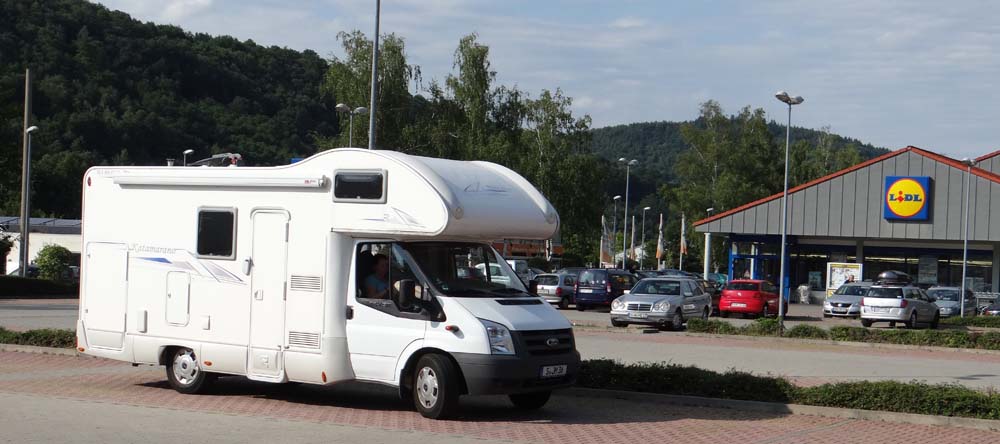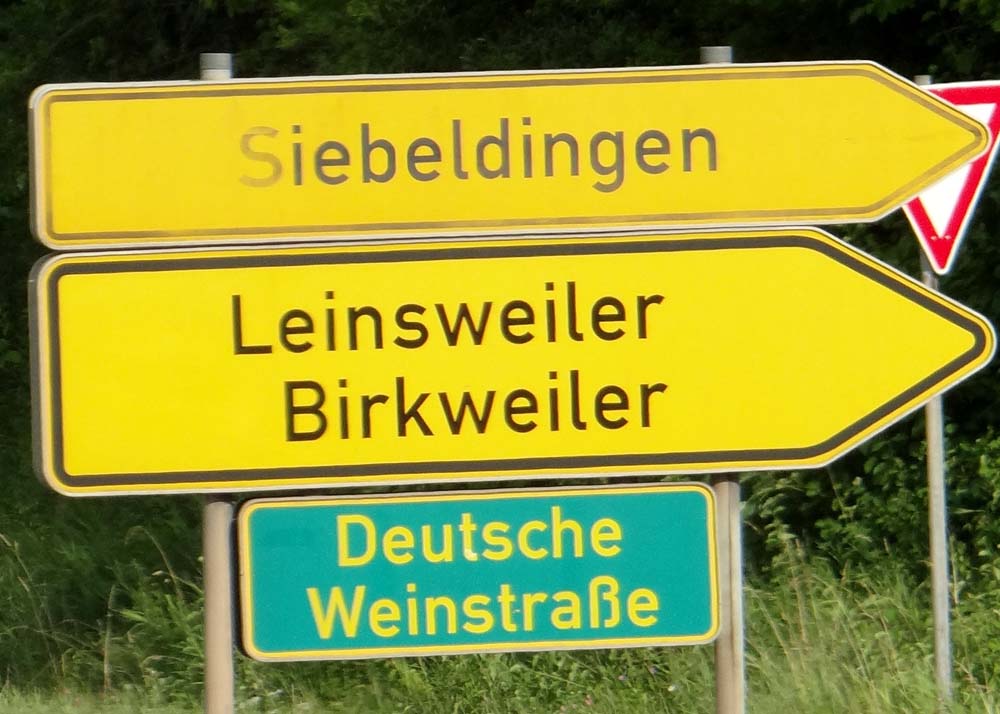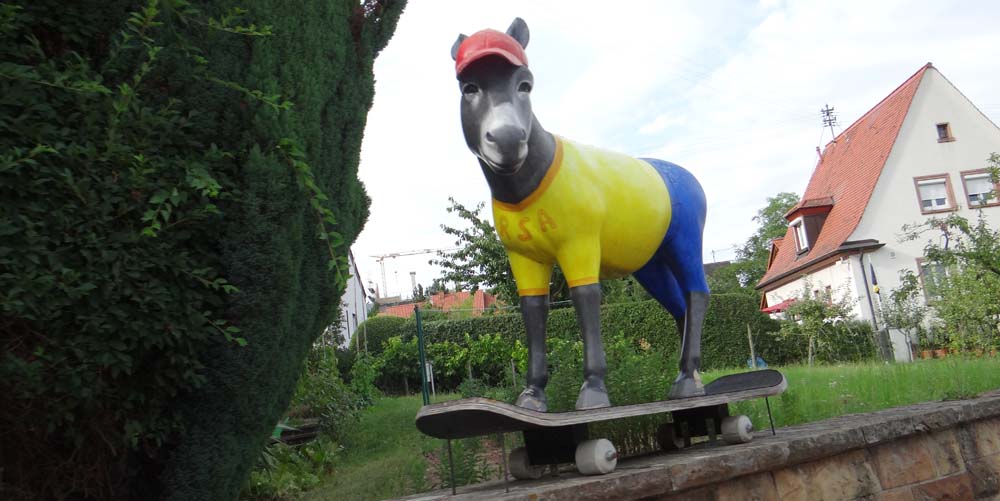 The surrounding area was filled with vineyards and the centre of the village was closed off to make space to the festival. We found a place to park and headed in. A table in one of the local Weingut (which I am assured is a collection of buildings and not a wine version of a beer belly) and ordered in some wine, and some food and more wine – and so the evening went on.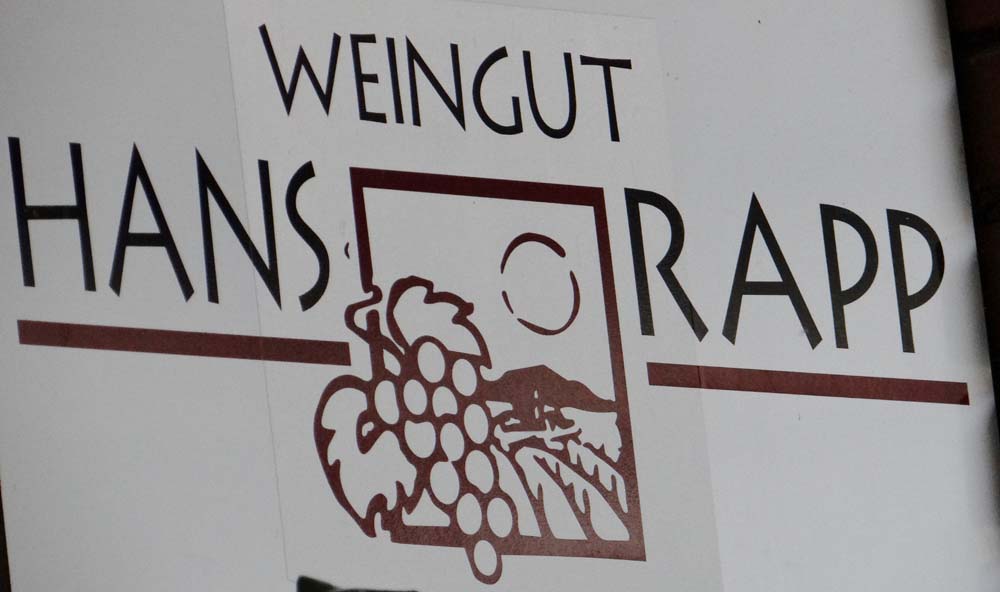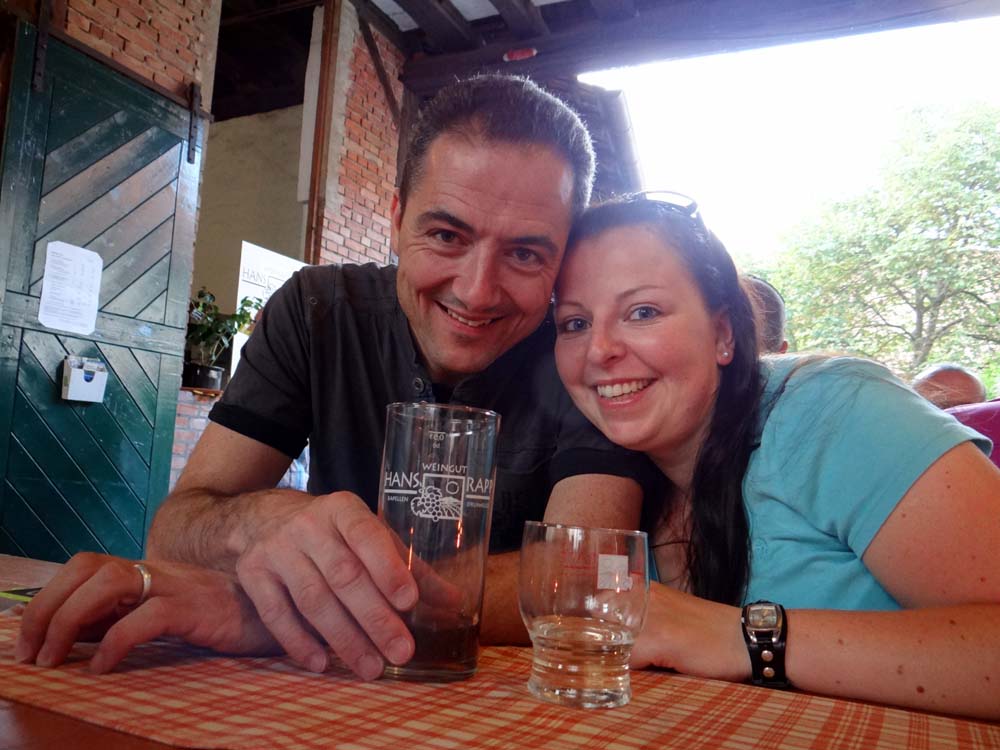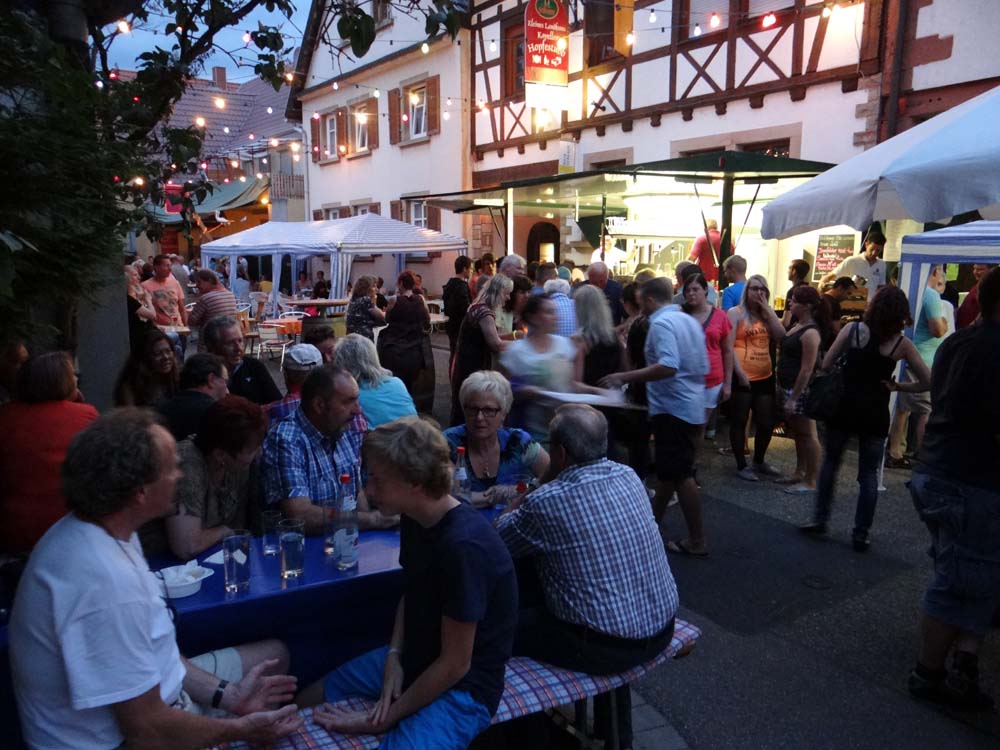 We found a space in the Philip Heinz music tent where a great band called Acoustic Vibration were playing loads of hits with the accompaniment of violins and cellos, it was great. And we weren't the only ones to think so, a good few people were doing some whacky dancing by the stage.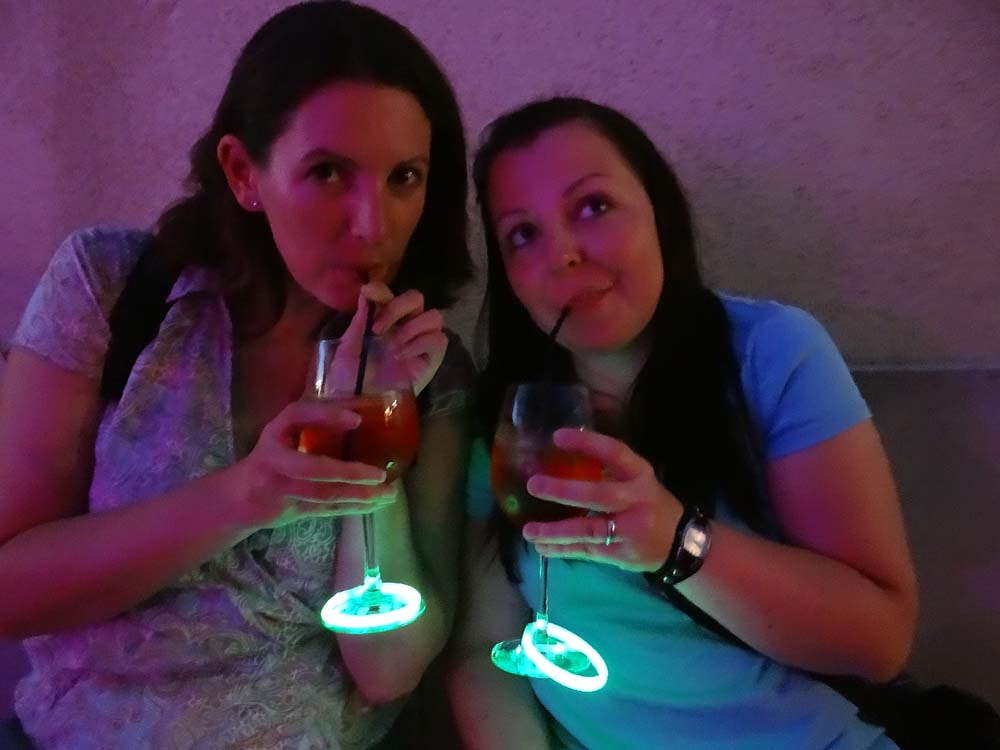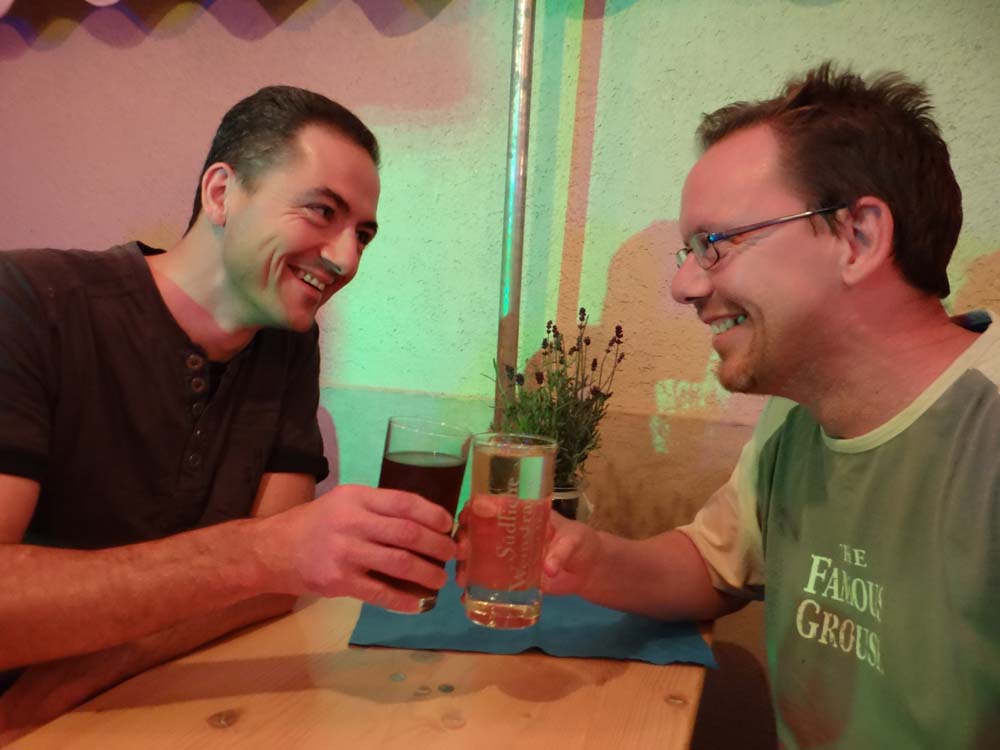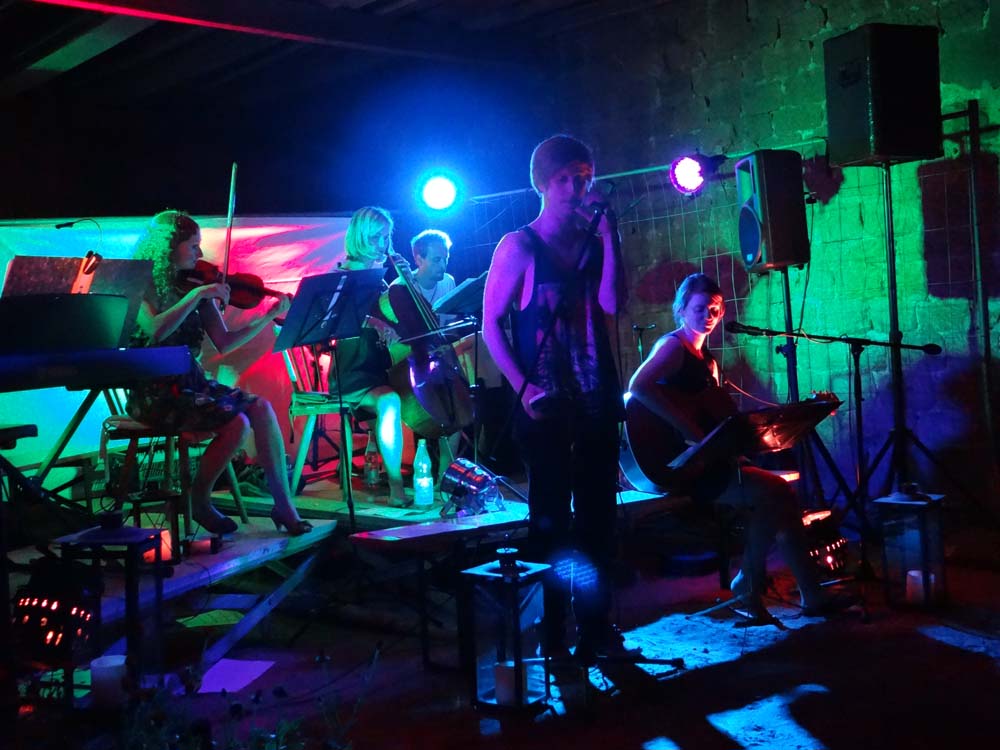 Eventually (1am) he band finished and we had drunk far too much, so we headed back to our vans. It's been a great day and fab to see Jacqui and Marc again. Travel story swapping has not stopped since last night, and for us it is great to meet some people who have travelled and then gone back to 'normal' lives.
It's now almost 3am and I'm feeling quite ill from concentrating on the screen and keyboard in order to type this, so it's time for bed and there's a rumour we might be heading over into France tomorrow – good job we have some Euros and our passports ready!
Ju x