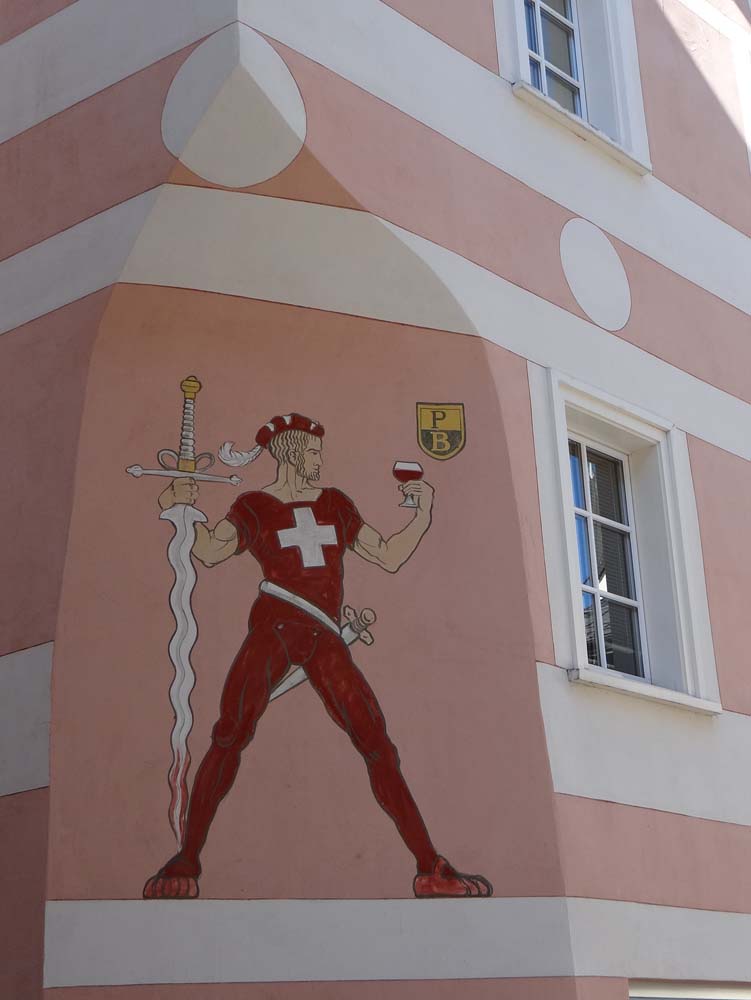 Dave the motorhome is steeling himself for another freezing night at Camping Chapella just outside Cinuos-chel in East Switzerland (N46.63209 E10.01435). This really is my kind of campsite: no marked-out places, pretty much in the middle of no-where, fire pits dotted about, surrounded by snow-covered mountains and within a few steps of a young, impressionable river Inn.
As soon as yesterday's sun line slipped upwards into space from the rocky slope opposite us, the temperature went south. With the exception of a few chilly nights in the Atlas mountains, we've seen positive temperatures on our digital thermometer for over a year now. The camp site owner gently admonished me yesterday for turning off a running tap into a trough: it would freeze otherwise.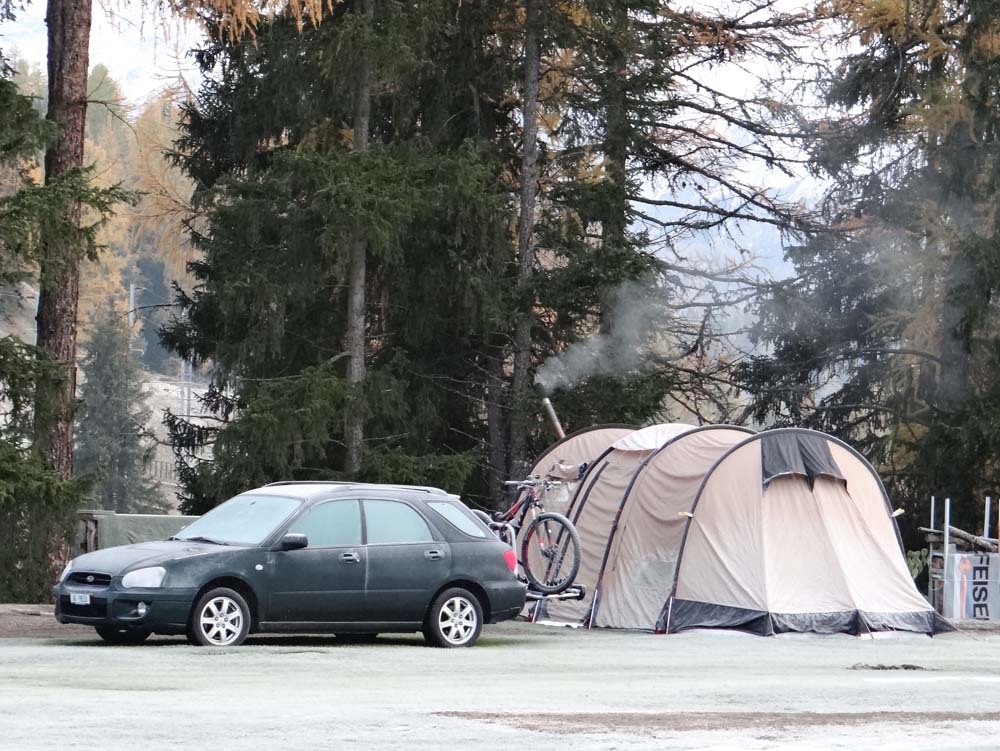 We'd read a few things about people living in motorhomes in sub-zero temperatures and although it only got a few degrees under yesterday we unveiled our full anti-chillyness armoury:
An 800W halogen heater ran silently all night, glowing manically from its position on top of the cooker

As the above only heats the air and not the water boiler, cold water tank and cupboards, we also ran Dave's blown air heating all night, on a low setting, which pumps warm air through all these nooks and crannies

Our external silver screens and skylight screen went on, plunging us into darkness even before the light fully failed and grabbed greedily at the remaining heat in here

Ju's black-out and thermal curtain linings were drawn

And we were ready for battle!
Just before beddy byes, I nipped out with Charlie and looked up. Gaping at the edge of the galaxy that is the Milky Way, I wished I had the capability to capture the sight, it's simply astonishingly beautiful. Shivers drove me back into Dave where I defrosted in an instance. 
Come 8:15am, the LCD screen read 19 degrees C, maybe we'd gone a bit over the top, but we stayed lovely and warm all night and Dave hasn't dropped to pieces.
Today we took the bus to Zuoz, a village further west along the valley towards St Moritz, riding in style with only a single other person for company. The bus driver sported a pair of mirrored aviator glasses, resembling something from a later Terminator movie. He was friendly though, helping us out with our dodgy German (which for all we know he may not have spoken, only 50% of the population around here do, the others speak Italian and Romansh). In fact, everyone we met today was friendly towards us, starting with the chap on the camp site letting me pet his wolf-like pooches, and continuing with the old fella speeding along on roller blades, the wee old lady who Ju helped with her trolley on and off the bus, the super-helpful Tourist Information office folks and umpteen people smiling and saying 'hello' in umpteen languages.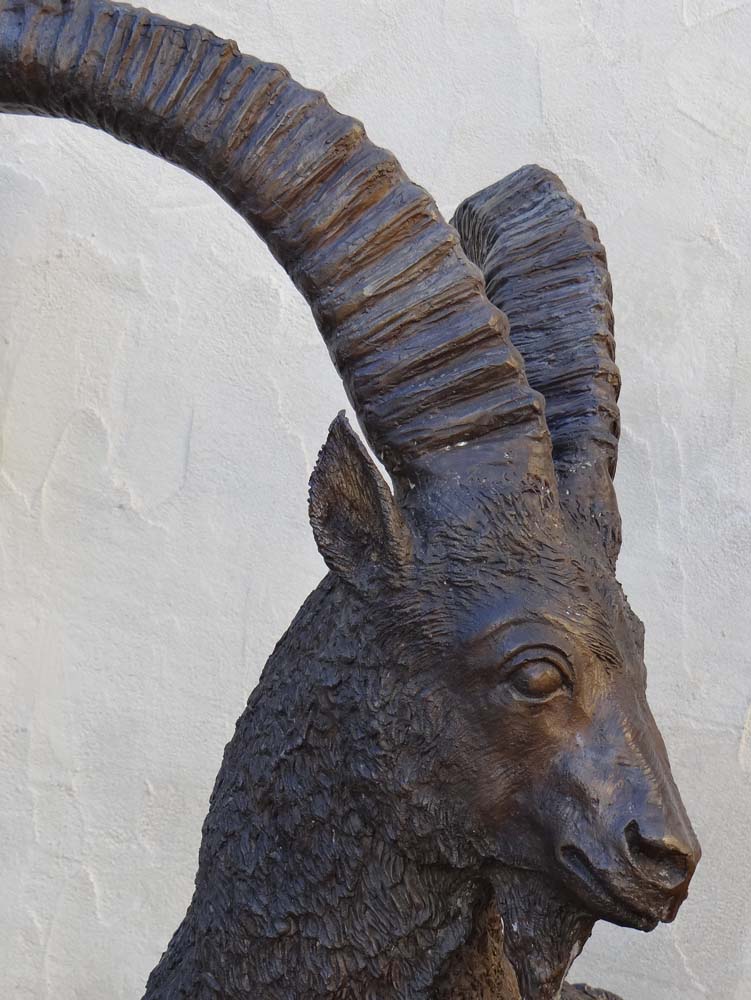 The bus took us along twisting, narrow roads, accelerating up cobbled slopes Dave has nightmares about and squeezing past lorries and houses. Narrowness has been a general theme today: the villages are well developed here, with new modern buildings crowding out the fifteenth century ones, but the roads remain tight. The men here all have to complete military service (afterwards keeping all their gear except ammo at home, ready to fend off, well, anyone I guess), and it seems to show in their discipline as they coolly compress a concrete mixer lorry past a chicane of cars, another lorry and stone shop wall, with no inches to spare. I was loving all this since, for once, it wasn't me doing the squeezing and trying not to break into a sweat.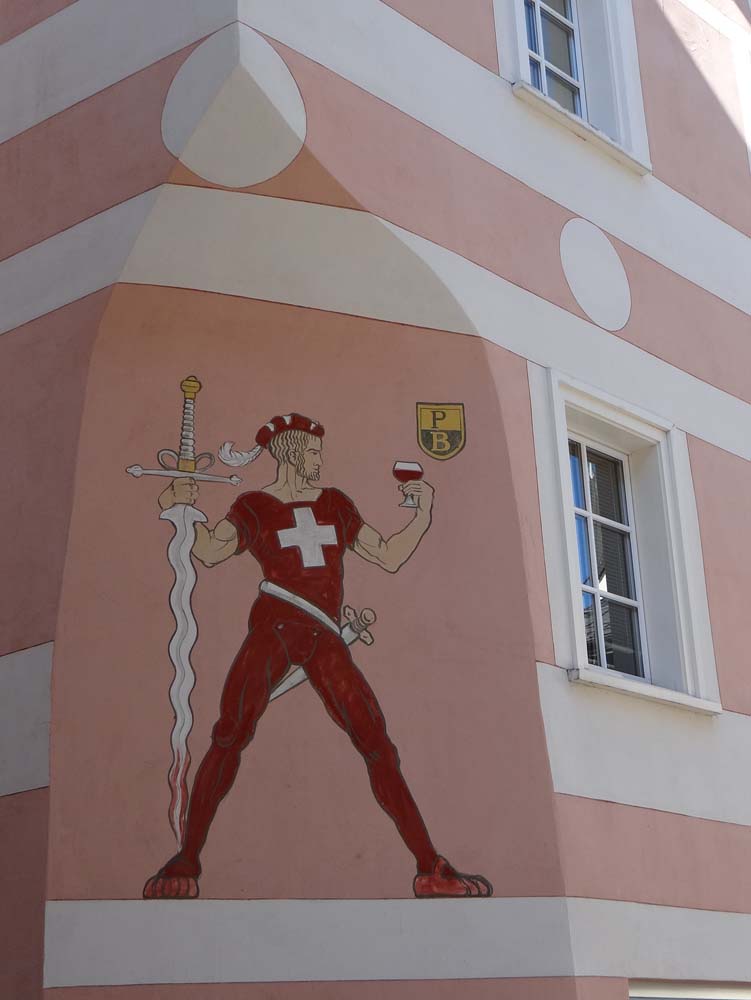 Zuoz is rather nice, if not the stunning picture postcard village the over-zealous guide book authors would have us believe. It's a ski resort, and, looking at the dates painted carefully on the walls of older buildings, the tourism all seemed to kick off about 1925 when half of them were refurbished after 400 years of, presumably, falling apart. Cranes selfishly grabbed the views of the high mountains crowding along the valley side, while men shouted indecipherable instructions at each other from a half-built hotel.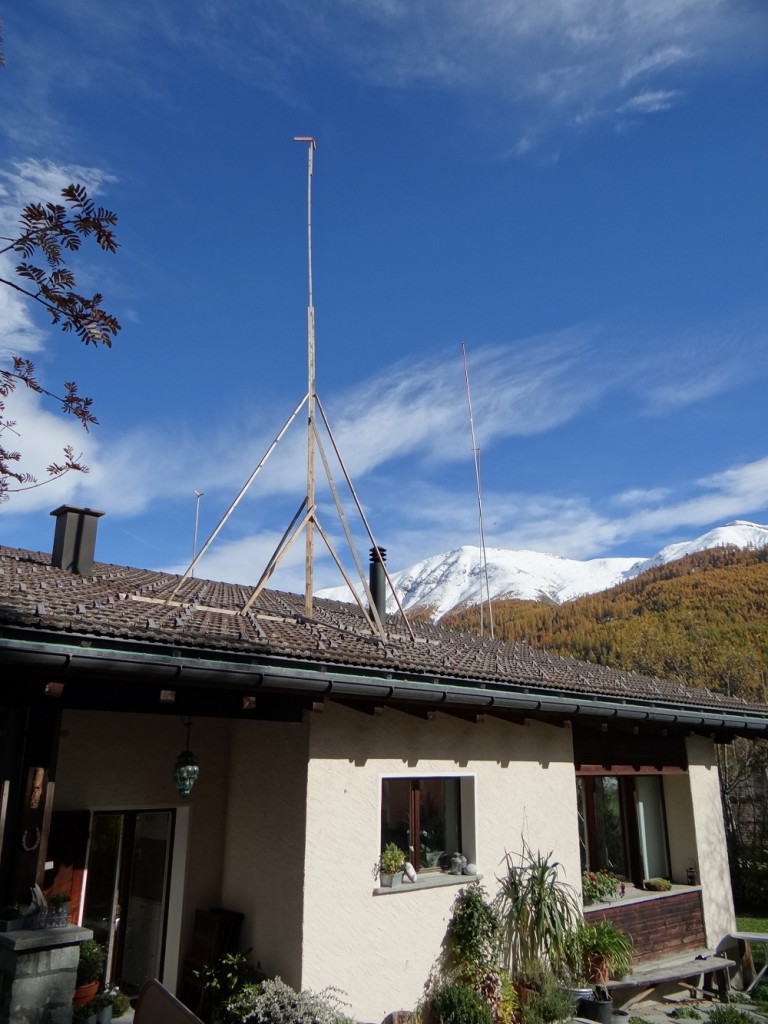 Lorries, vans and cars tootled about the place, proving there is actually life here out of season, apart from between 1 and 2pm, when the few shops close and all grinds to a halt.
We walked the village then out along the roller-blading route out past an unexpected 18 hole golf course, looking rather damp. Under a face-redening sun the early snow scattered back into the shadows and water poured off the roofs of working barns as we passed. They don't seem to bother with drainpipes here, the water is just directed a suitable distance from the walls and allowed to fall on the ground. Kind of makes sense when you think about it? Almost horizontally-chilled out, Ju grabbed a loaf and we picked up the bus back, picking up a bus-load of hikers from the entrance to the Swiss National Park.
Back in Dave we're tucking into a drop of Friday night vino from our slowly dwindling 5 litre stash, breathing in the warmth of our electric heater and contemplating nipping out to eye up the stars some more. Oh, what a feeling.
Cheers, Jay