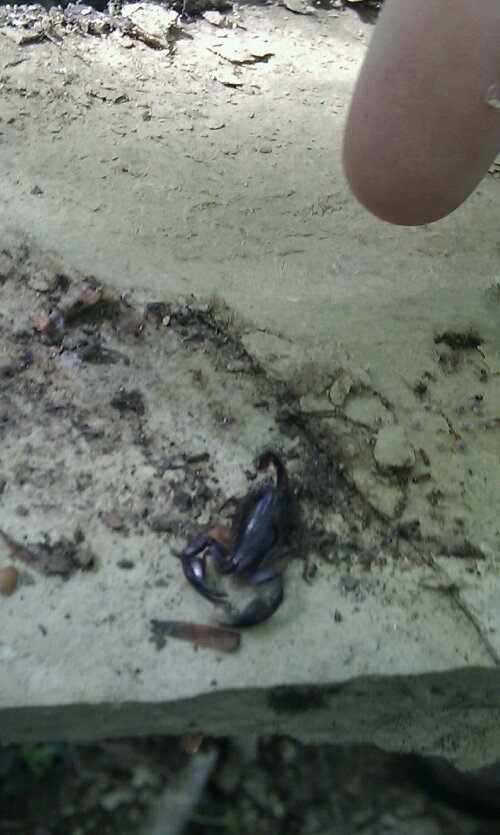 We're still at the same campsite in Switzerland.
Weather : warm and a little bit hazy
I was up bright and early this morning to get another load of washing done – yesterday's too an hour and a half to do. I put the electric heater on to take the chill off – well we are in the mountains, and a few minutes later the switch tripped. After resetting it, and unplugging the heater I'd succeeded in waking up J and Charlie. Still we had plans to climb up a mountain, so it would be good to set off early.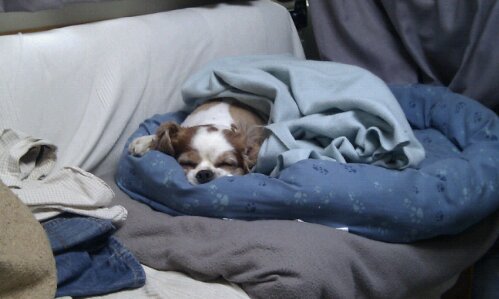 We reached the town of Meride and set off up the path at 10.10am. It's supposed to take 1hr 40mins to climb to the top of Mount San Giorgio, but as we were climbing (OK there was a path but it was flippin steep) through the UNESCO site famed for the wealth of fossils, we kept stopping and turning over rocks looking for any trace of a dinosaur we could find.
We had no luck with the dinosaurs, but Charlie discovered he can do a good impression of Jimmy Saville (watch out Britain's Got Talent!)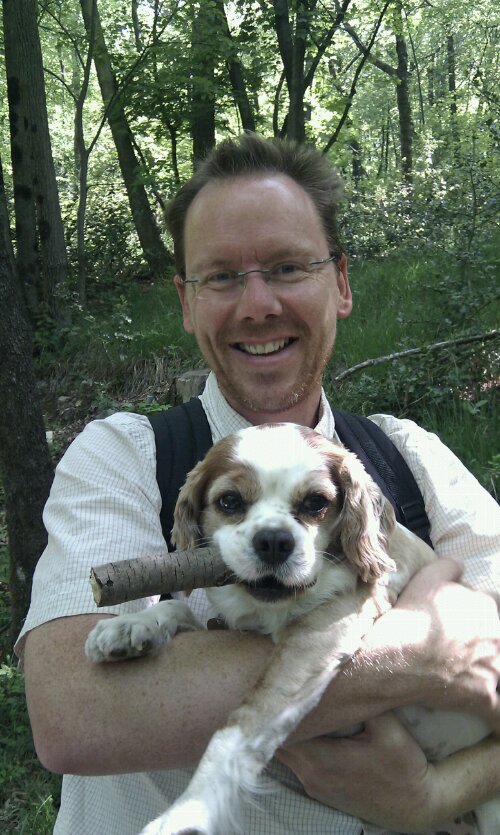 And J discovered it's best to use a stick to turn over rocks after he found a scorpion on one of them. Apologies that it's a little blurred in the photo, but it started to move towards J's thumb so he threw the rock while squealing like a girl.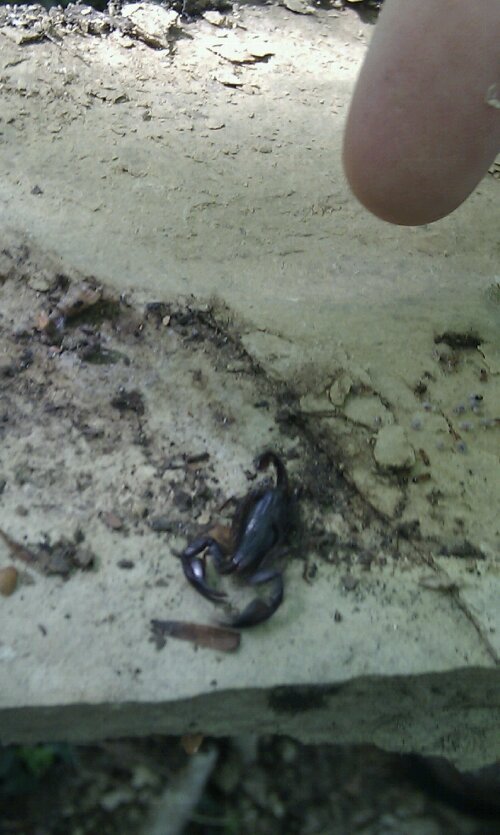 Two and a half hours later we've reached the top. We're scoffing a picnic as I type this and looking down over Lago Lugano – the view is amazing. We can see snow capped mountains in the hazy distance. Italy on our left and Switzerland on our right.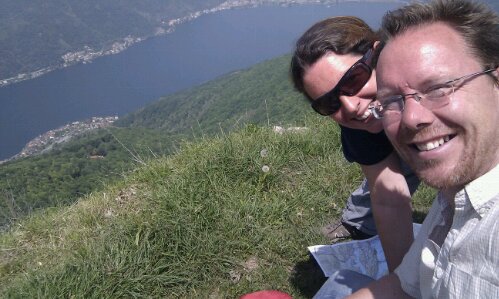 It's an early update today as there's a signal up here, unlike in the campsite, and I suspect my legs won't fancy doing any climbing this evening to send it out.
When we get back down the bbq is going on and a bottle of red is being opened, we've earned it.
Ju x