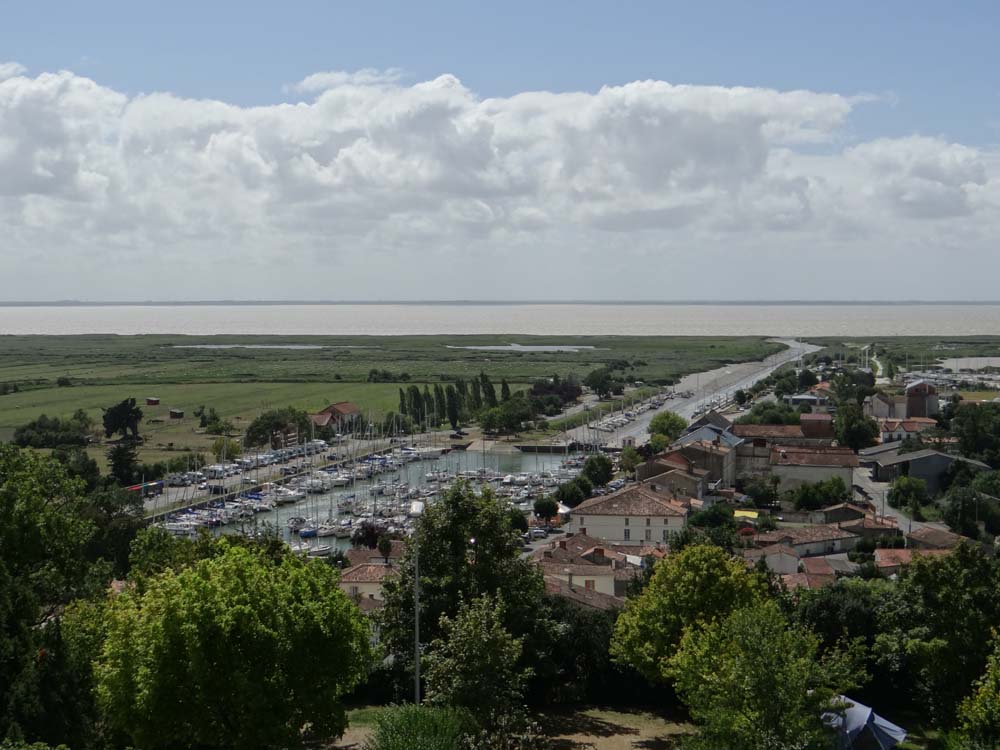 Dave the motorhome's still in the aire at Mortagne-sur-Gironde, shuffled a few feet to one side this morning at the request of the local aire manager in order to get more motorhomes in here (N45.47505 W0.79667). It's €7.50 a night, which includes electricity (there are loads of hook-up points so no fighting for one), water and, to our surprise, decent WiFi, hurray! We've also popped his big yellow ramps under the back wheels, as we felt like we were falling out of bed all last night.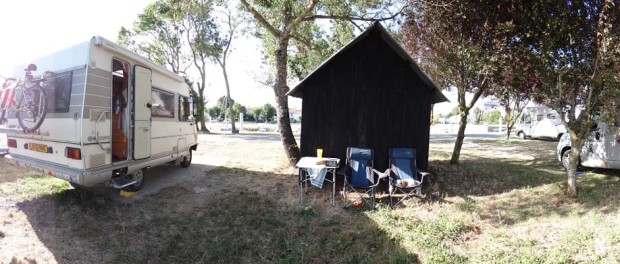 As you can see in the piccy above, our chairs and table are out. This is a weird oddity about these official motorhome parking places – aires, sostas, stellplatz, whatever they're called in each country. You're only (normally) supposed to be parked up and not camping. The distinction is this: if you get anything out like chairs, awning or a table, you're seen as camping, and that's not on. In practice though, we've found that in many places the locals ignore the rules. We adopt a 'when in Rome' approach – if everyone else has chairs out, and it's hot, then we get ours out. Here it appears to be completely acceptable so we've soaked up some sunshine on the grass outside: as Bernard Matthews would say, bootiful.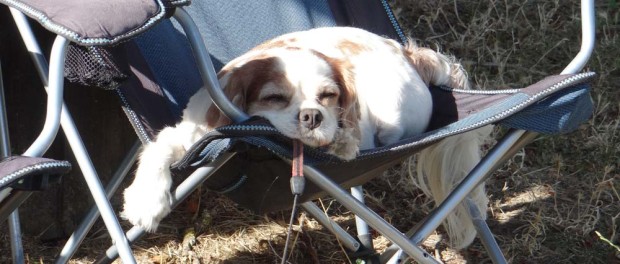 Anyway, back to the story! This morning the chap arrived to collect our dosh at about 9am, giving me chance to practice my French on him, which for once didn't earn me a squinting face 'huh, what's that you're doing with my beautiful language?'. He tapped our reg into a little hand-held wireless device and from his waist printed off a little receipt which said, among other things, there's WiFi here. Rules, prices and services for the aires in France are all set at a community level, being signed off by the mayor, so they all vary in standards from fabulous places like this, all the way down to grubby car parks on the outskirts of town. All the Aires France now lists 2710 aires across the country, so there's plenty of choice.
Oops, I'm getting distracted again. Once the fella had been and gone, we had a chat with Julie and Neil before they left for their next stop (not before Julie gave me a jar of Branston Pickle – oh, my, lordy lord how I love this stuff and it's only available in the UK). We made a quick decision to chill out here (yep, there are different levels of chilling out, and we're pretty much on the can only just be bothered to breathe level sometimes). Once shuffled in place, we took a walk in the wind and sunshine around the yacht marina and up the hill into town to a panoramic viewing platform the town's built, looking out over the Gironde estuary.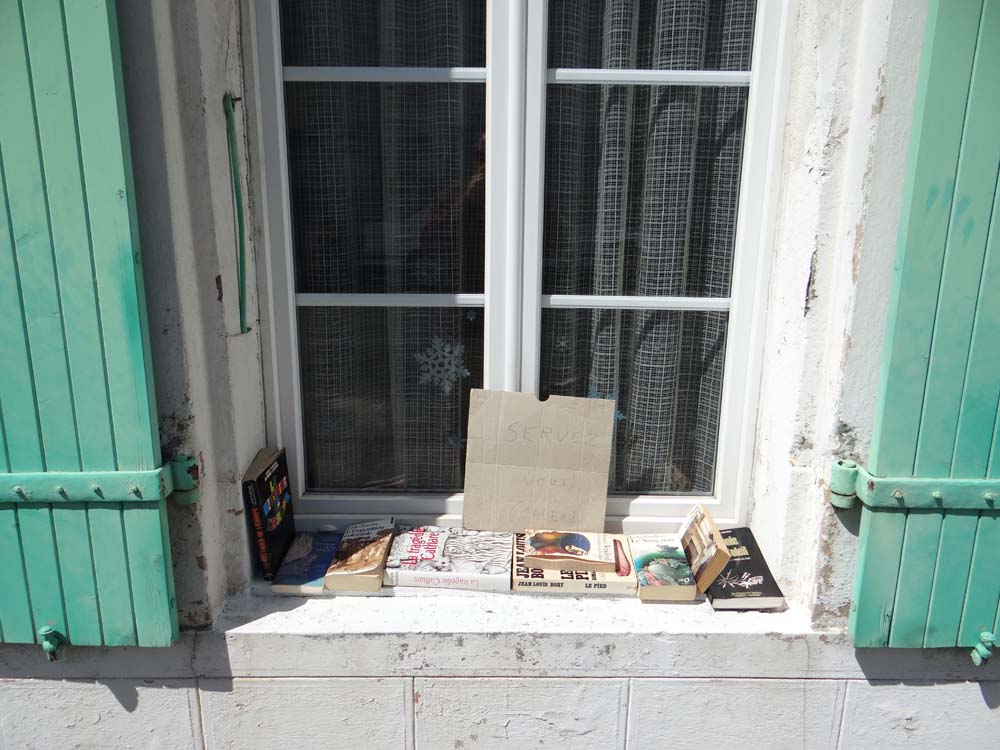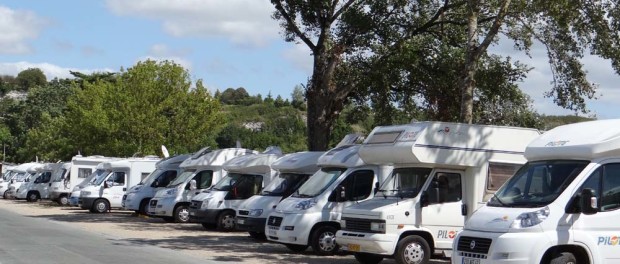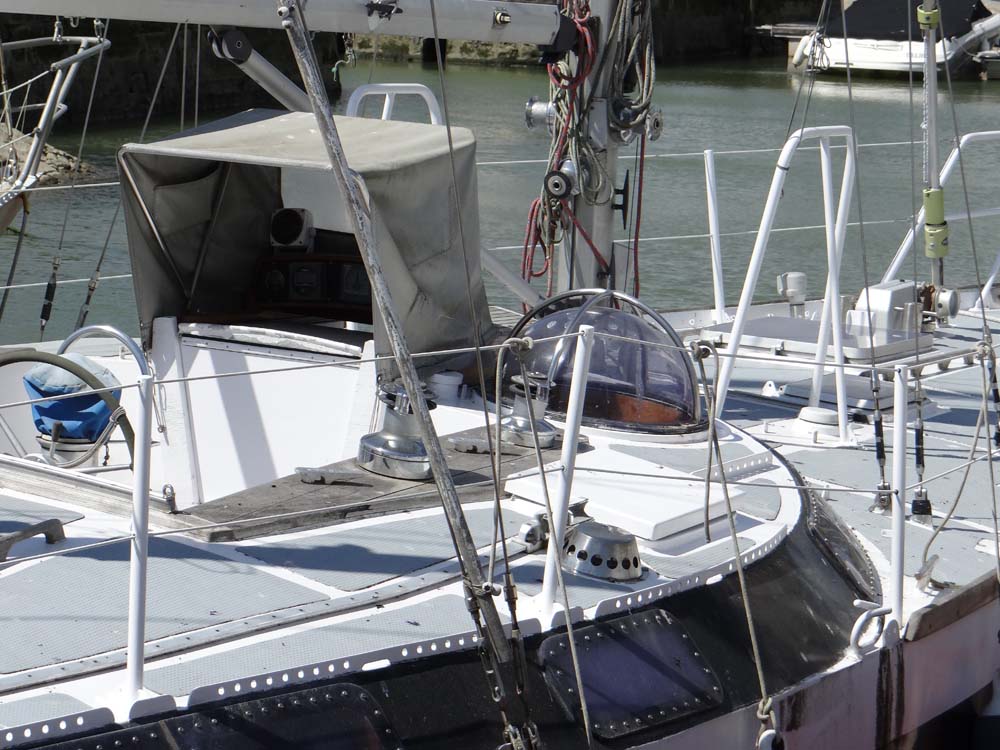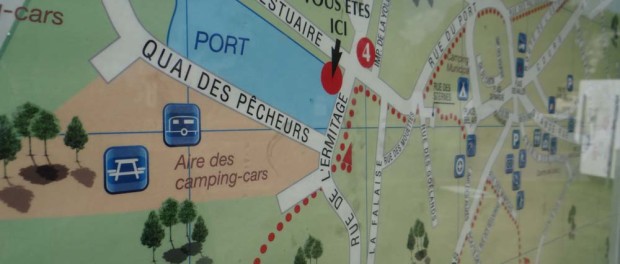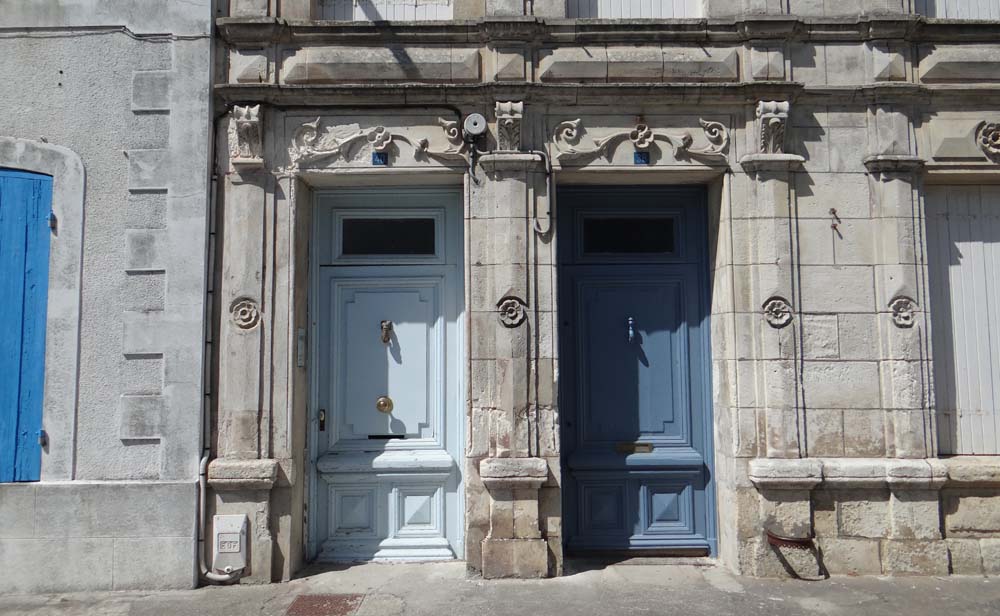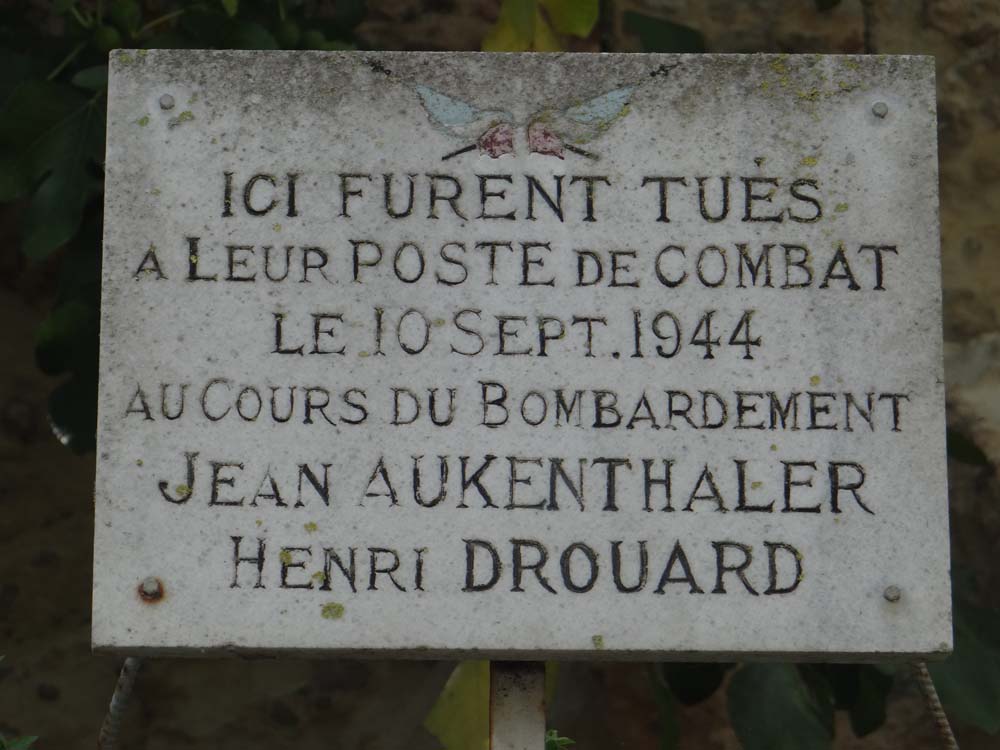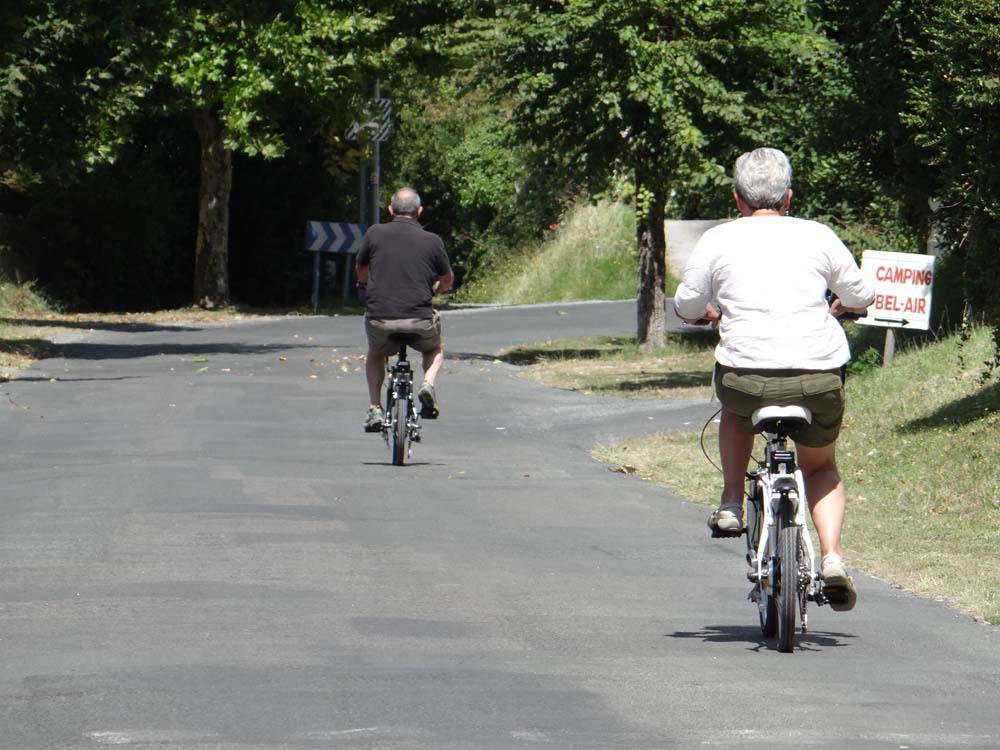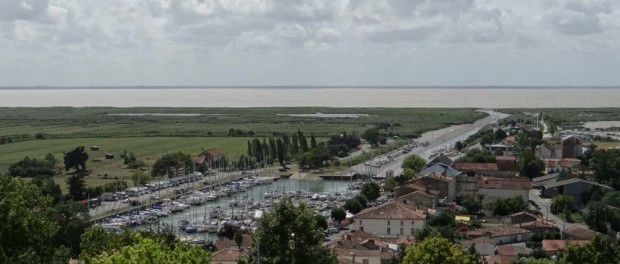 English voices rang out around the viewing platform, there are a few few of us Anglo-Saxons in these parts it would seem. Checking prices in the estate agent windows, they're either well off or on holiday, or both. The local tourist info office is well geared up for us Anglais too, handing over leaflets in English for donkey rides and the like. We followed the advice on one of 'em for an easy mile amble through the boatyard to the estuary beyond, all mud and reeds.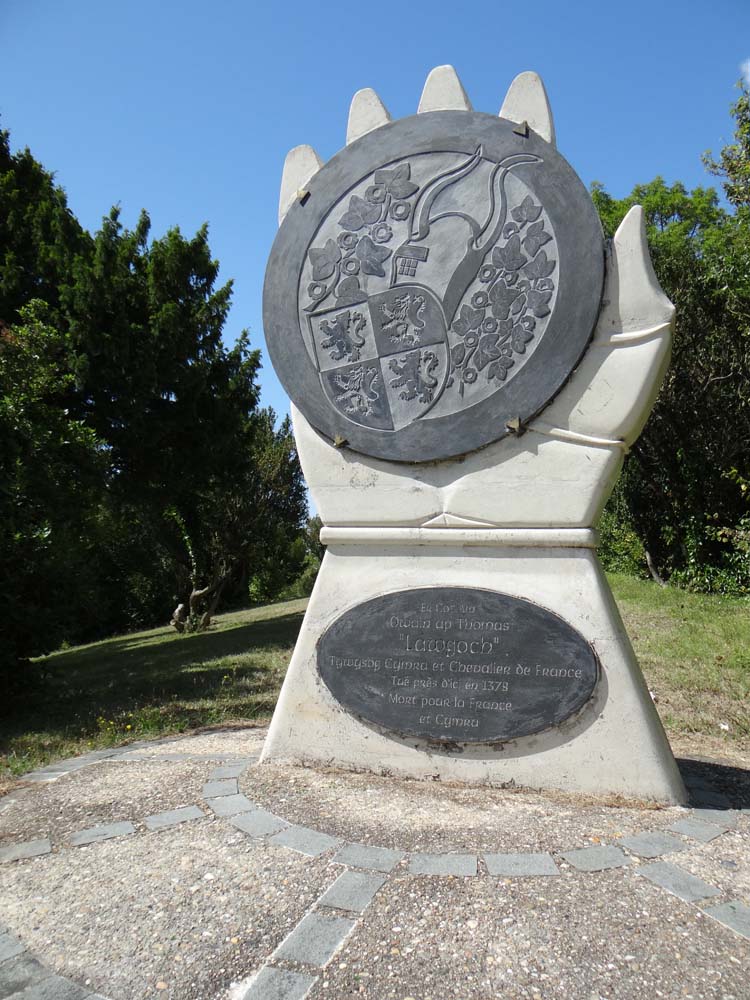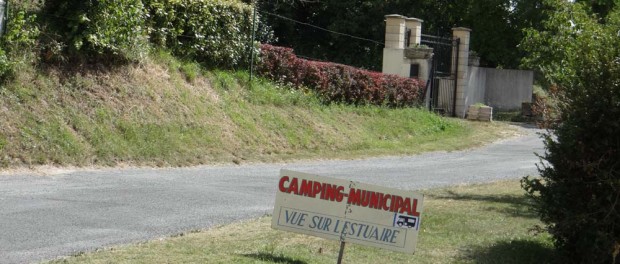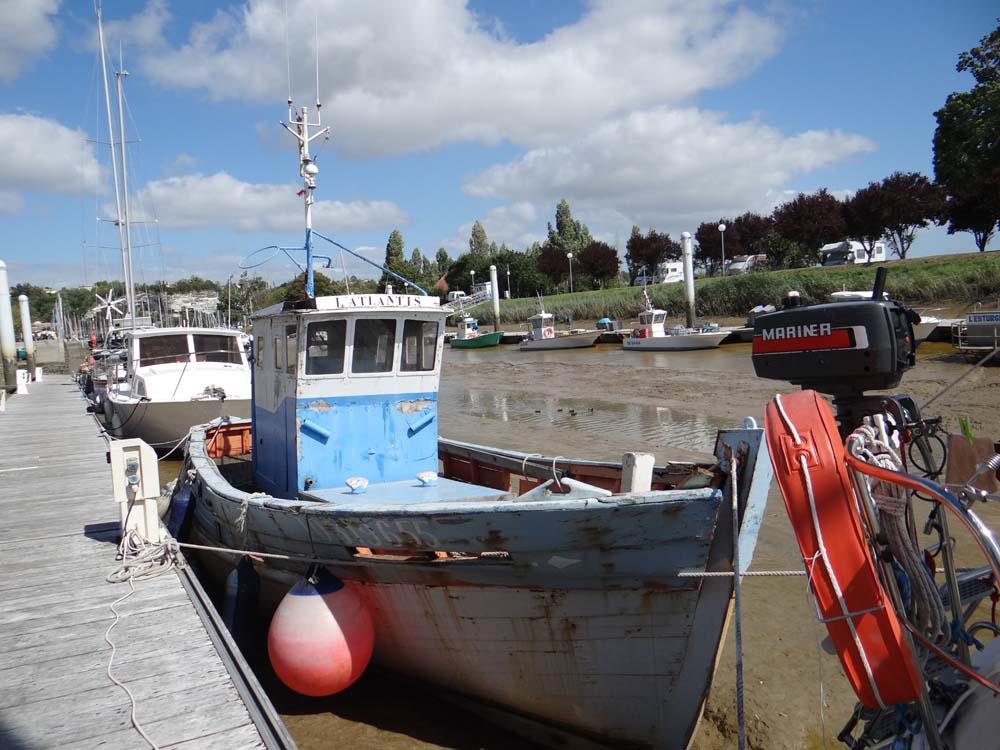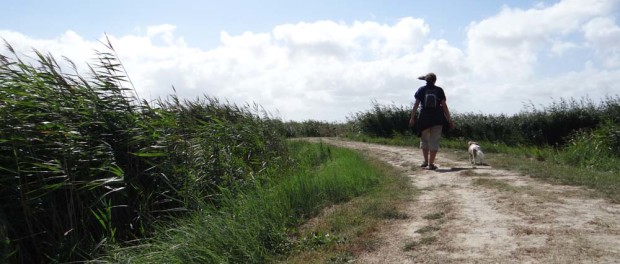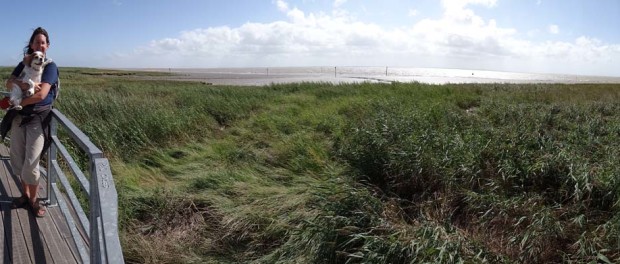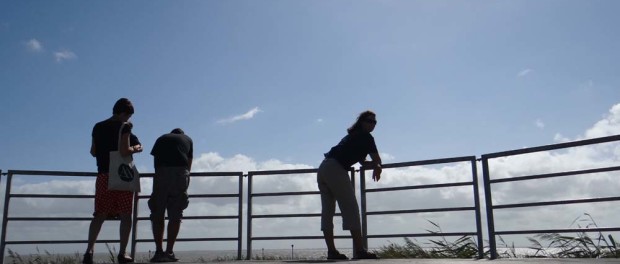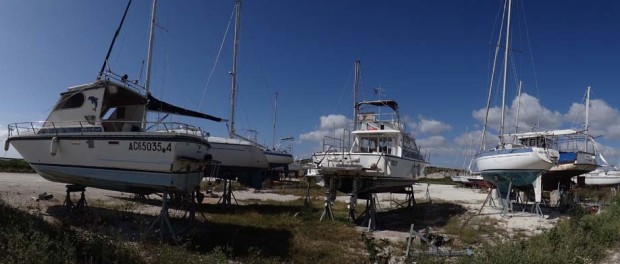 On the way out to the estuary we spotted a bloke asleep under one of the boats, zonked out. 'Yes dear, working all day dear, no dear, didn't have a drop dear'. That's what we imagined the conversation with his wife might go like!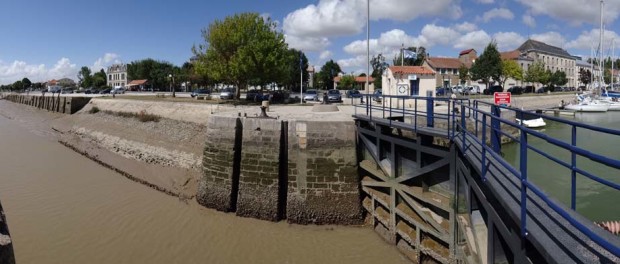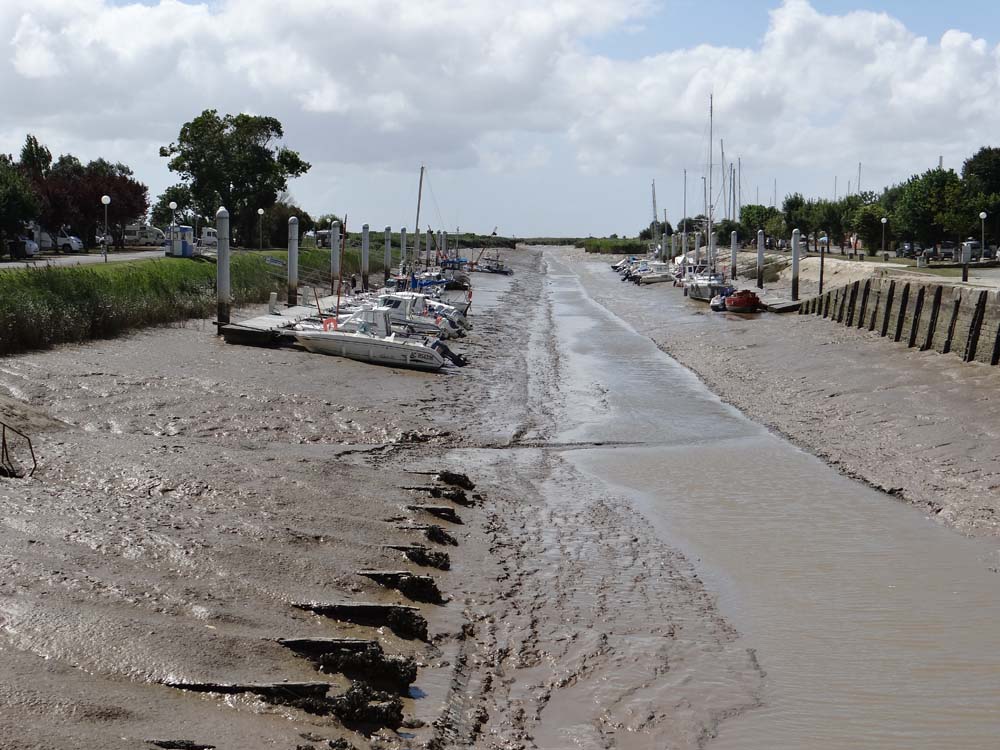 Back in Dave, Ju started work on her CV again. Grim stuff! Neither of us are great at selling ourselves. We've oodles of experience and after nearly 2 years off we've bundles of energy and positivity too, but getting it all down on paper's proving tricky. We've done it before of course, and we'll do it again. Maybe tomorrow. We've used the WiFi to get in a few Skype calls too, great to see folks back home and soon enough we'll be there to hug them in person.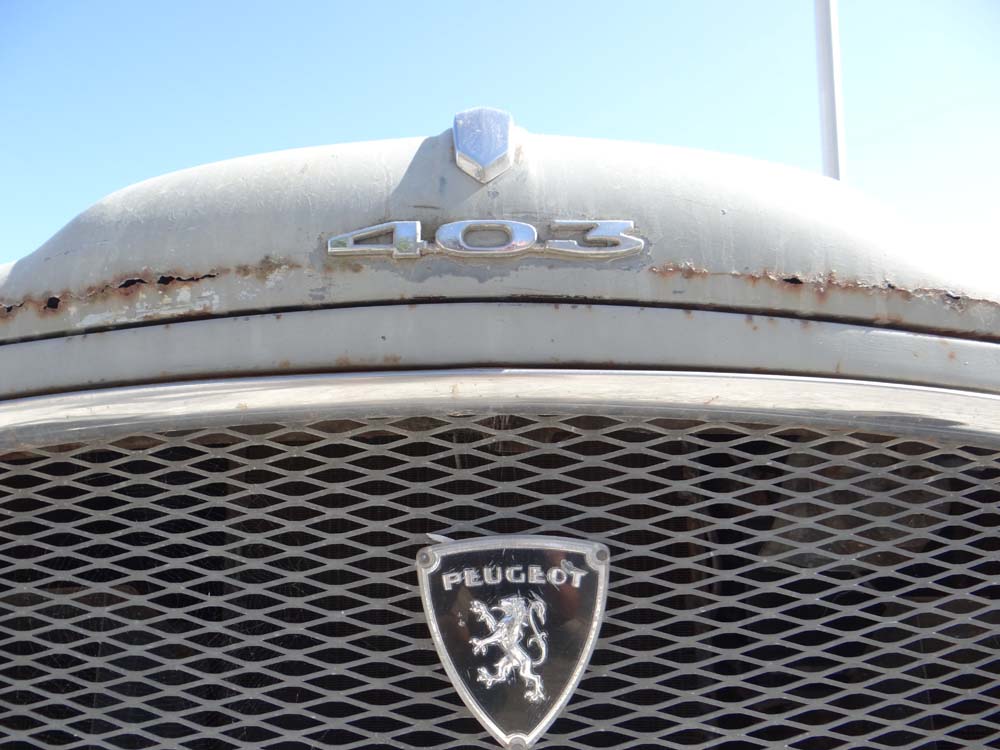 Tomorrow, we ride. Not sure where yet, watch this space!
Cheers, Jay