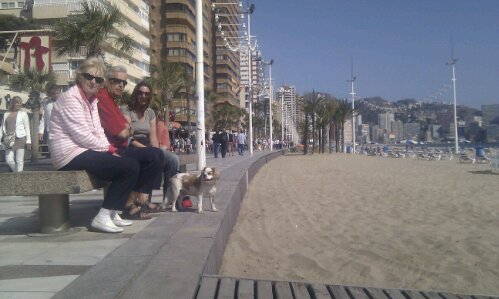 We're here: N37.57384 W1.26678. It's a car park next to the football pitches in Benidorm.
The weather is: roasty toasty, but with a cool breeze at times.
We had a great night last night. After a cheeky bottle of pink wine on Mum and Dad's balcony, overlooking downtown Benidorm and out to the sea as the sun set, we headed off to the hotel restaurant.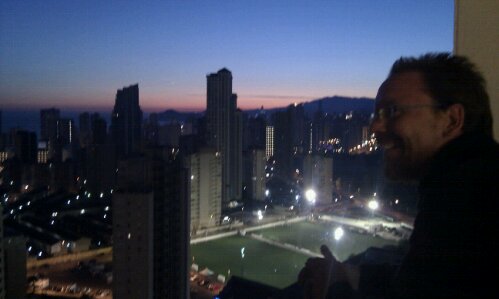 It's one of those all you can eat buffets, so you end up with some strange food combinations – various salad, cheese and ham for starter, roast beef with broccoli mash, chips and fish croquettes for main, all rounded off with five different things from the desert section. Of course I felt a little bit sick, but as Mum had treated us (Dad asked me specifically to clarify this for fear of ruining his hard earned reputation – every penny is still a prisoner) I felt I should get maximum value for her.
We then had a few drinks in the piano bar, before heading downstairs for the main event – hot chocolate! Well maybe not actually them, and they only sang one hot chocolate song, but they were good. Not quite as entertaining as watching the entertainment staff desperately trying to get people up to dance.
We drew with four other teams on the quiz so Dad went up for the tie-breaker. But we think the winner might have been the hosts mother, how else would she know his favourite drink?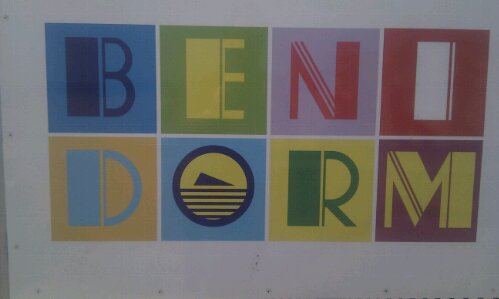 This morning we had slightly thick heads at 6am when a loads of fireworks went off waking the whole of the town, yes it's fiesta time! When we finally got up we packed up and left the campsite and headed round the corner to the free car park we're now sat in with about six other vans.
All of us went for a walk into the old town today, armed with bottles of hotel water, we walked the length of the seafront, stopped for a bite to eat, wandered around the old town, then headed back. Five hours of walking and we're all shattered. But it was lovely just wandering slowly along chatting.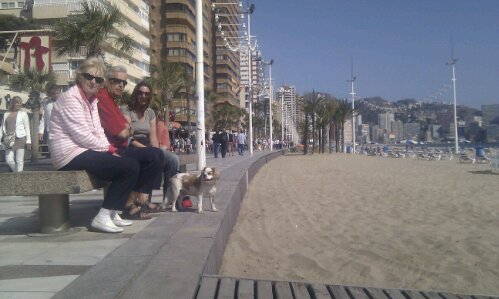 We saw some of the Fallas (paper maiche monuments) that will be set light on Sunday night as the climax of the fiesta. They looked like huge plastic models and must have taken ages to make, but burn really quickly so we're told.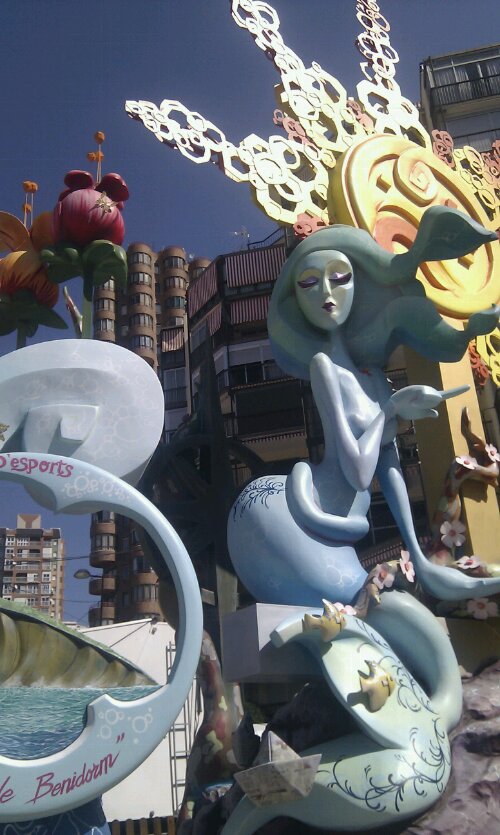 We're all having a rest now and as I type this I'm waiting for Mum and Dad to get up to their room and wave at us from their balcony as the car park is next to their hotel.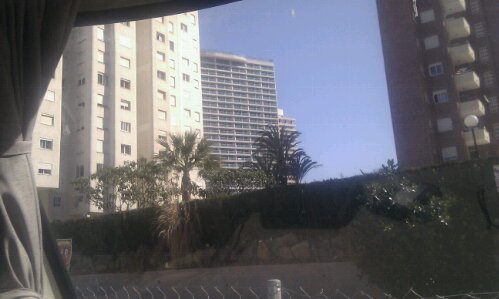 Tomorrow we're probably all going to head of out on a trip in Dave to see what's over the other side of the mountains behind us, or just up the coast. Probably a very different world!
Ju x