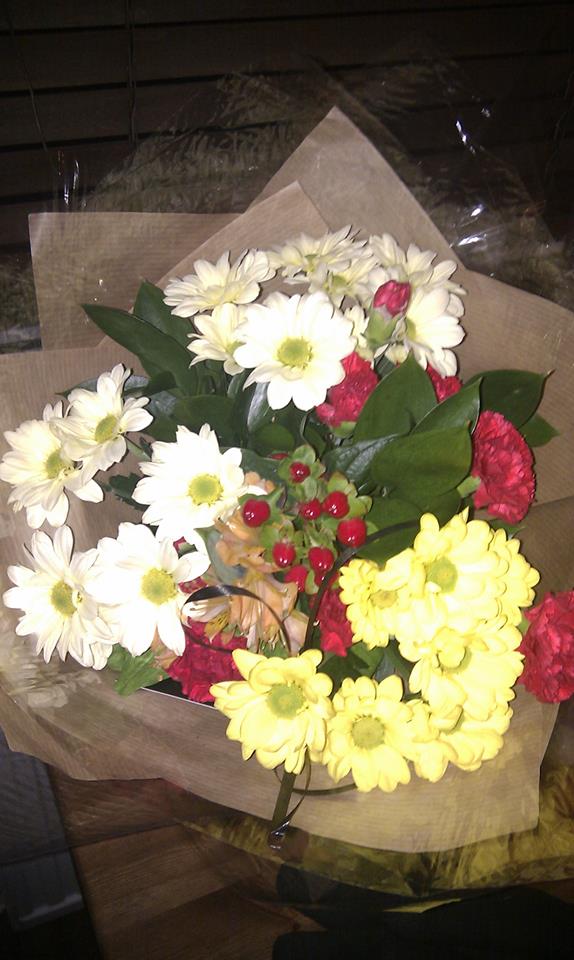 Where has this week gone? It only seems a day or so ago that I had major butterflies in my stomach. New country nerves have nothing on new job nerves! Luckily for me everyone at my new workplace couldn't have been nicer – they even bought me a bunch of flowers on my first day. I think I've landed on my feet at this company as it just feels great.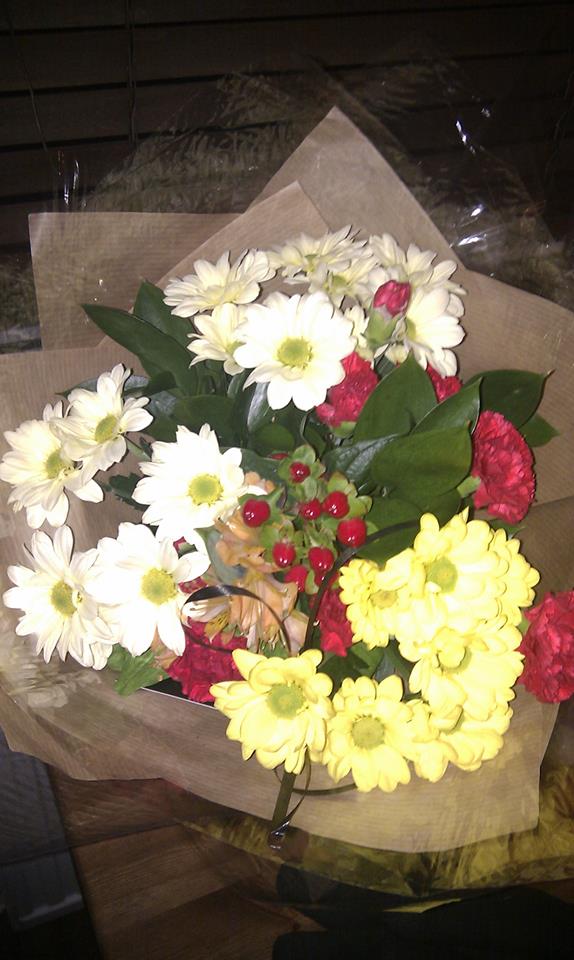 Our travels were amazing, but right now I wouldn't want to do it again full time without some sort of financial security – perhaps I had better get playing the lottery! I'm not sure I'd want to do what we did again either, not in a 'been there, done that' way but just realising how much more there is out there to see has me thinking further afield. But that's for another day, right now it's earning time, and I like it. Routine suits me and I love a feeling of accomplishment I get from doing something well – something that I never really got much of as we travelled, only later when looking back.
I'm typing this on the tram home, with Jay waiting to collect me at the end of the line. I do miss him not being around all day but now at least we have stuff to talk about. And while I really miss my furry shadow following me everywhere, it's nice to be greeted by him looking so pleased to see us at night (don't worry Pampered Pooch spends his days with his grandparents!) – although that might be because Jay gives him a treat when we get in rather than him being happy we're back.
I haven't once sat on the sofa wondering if it's time for bed yet as I don't get home until after 6pm (when I was home all day 6pm felt like 8 or 9pm), then we take it in turns to cook tea and make sarnies for the next day. Any hopes of being a domestic goddess have gone out of the window as the house hasn't been cleaned, no clothes have been washed and generally nothing has been done other than putting the bin out.
On Tuesday night we headed out to the local Christmas lights switch on, I never knew there were so many people in our town! The main road was blocked off to traffic and packed with families enjoying the stalls, fun fair rides and entertainment. Robbie Williams and Gary Barlow popped in (even though I was quite far back in the crowd, but I'm pretty sure they weren't the real deal – entertaining nevertheless) and sang a few numbers before some dignitary waffled on the microphone for a bit before the countdown began. Between a bag of chips for tea and a pint (to keep us warm in the cold evening air) we joked that we weren't sure if it was better to go to these events abroad where you don't understand what is being said, or back home where it's too muffled and quiet to hear anyway! The fireworks that followed were enough to see poor 'stay at home Charlie' scrabbling under the kitchen cupboards in a repeat of Bonfire night, and all in all we're both glad we went, it made for a nice evening out and a chance to get us into the Christmas spirit.
Our decorations are out of the garage and have been sorted through as we're still hoping to be on a narrow boat by next Christmas so I need to downsize our stash. Tonight we're off to stop the night at our friends and tomorrow we're heading over to see my Brother and his family for a bit of early Christmas cheer We've got a full on weekend ahead, it's 6.30pm and time to open a bottle (or box) of wine – after all I've earned it this week!!
Ju x