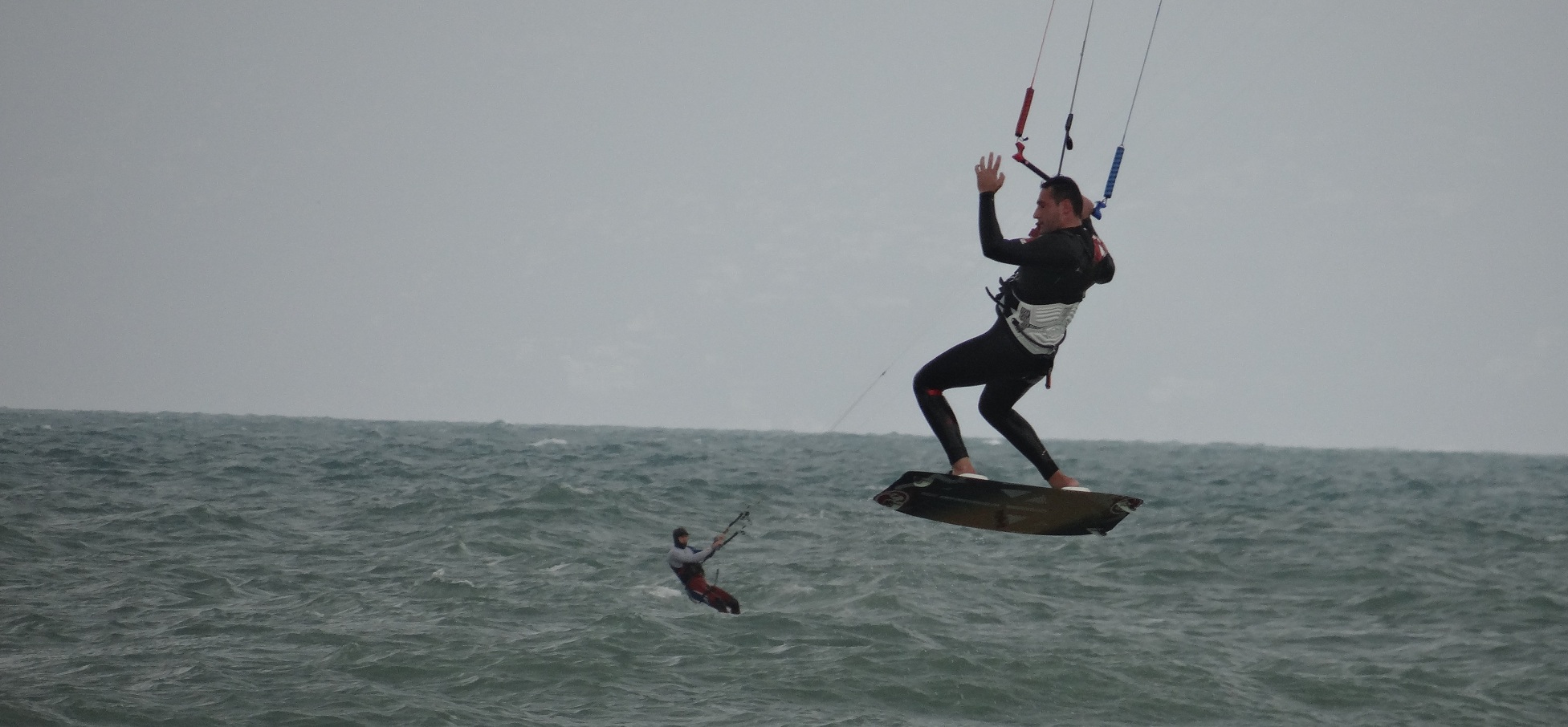 Dave the motorhome is getting a facial, leaning into a steady northerly wind alongside an endless beach just south of the Sorrento Peninsula. We're parked up here (N40.53721 E14.91284), near Eboli, and we found the spot in a German-language motorhome guide
our friend's Jacqui and Marc loaned us; if you read German (or even if you don't – we don't) then this series of books is well worth a look if you plan to wander Europe.

We found the Bay of Naples to be a fascinating place, a place of huge contrasts. Stood in the relative silence of the incredible Archaeological Museum in Naples we came across a tall window which opened onto a balcony. Feeling naughty I cracked it open and stood outside. Behind me stood Atlas, carved man-size in marble, the only piece in a room the size of an indoor football pitch, covered from floor to ceiling in frescos. Out front in the rain, discarded rubbish stuck to the graffiti-clad walls as grid-locked traffic played who can honk the longest on a road of broken stone. Similarly, taking the train and bus from Naples south to the Amalfi coast took us from claustrophobic ghetto-like suburbia to world-class scenery and millionaires' villas in 40 minutes. Driving down from the calm (for now) moonscape of Vesuvius back into the four-million metropolis below felt like submerging ourselves into a fog of reality.
If you're willing to accept these contrasts of squalor, chaos and magnificence, I think you'll love it as we did. Oh, and it's cheap too; our two huge pizzas, a beer and lemonade came to €15 (inc. service) right in the centre of Naples.
Exiting the campsite, Dave loaded with a huge bag of freebie oranges, we headed for the autostrada, cowards that we are. This being Italy, a one way road blocked the 100m-away entrance to the motorway, necessitating a little jig through the traffic of Pompei, including a couple of what-on Earth-is-going-on-here junctions.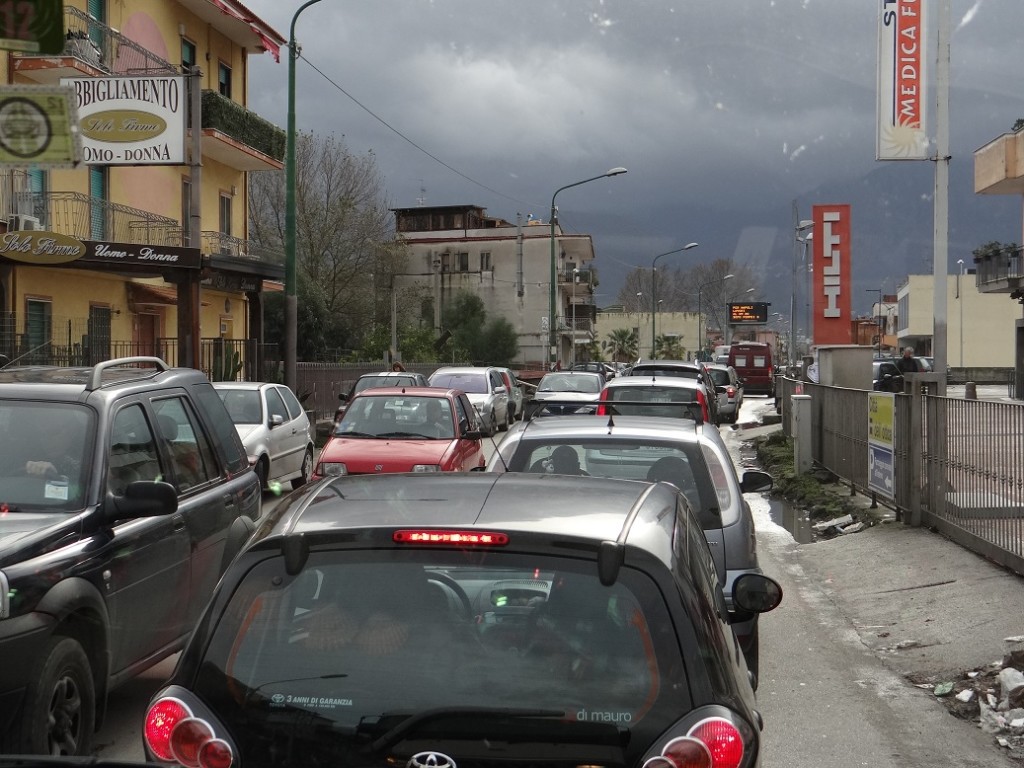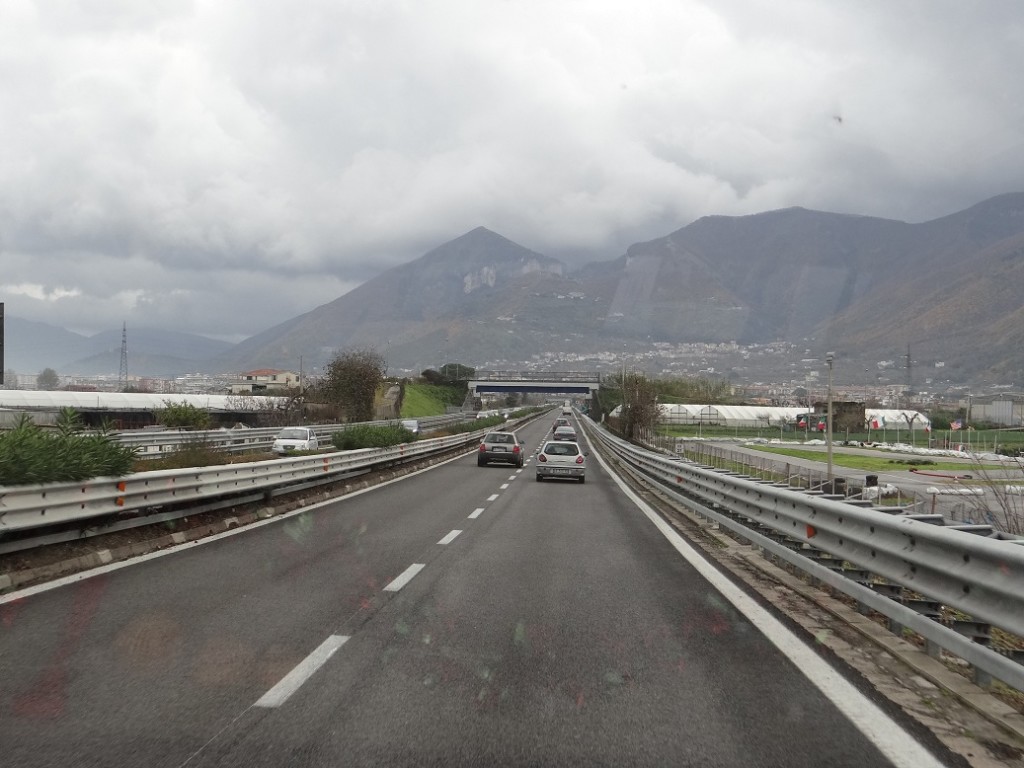 Driving south the rain held off as we cruised along the motorway, the chap driving the car in front of us in the photo above entertaining us by seemingly holding discourse with his passenger via sign language as he lane drifted. Our plan was a simple one: find a free spot by the beach to spend the night before moving further south tomorrow. We picked the spot from Jacqui's book and headed here, passing through areas which resembled Blackpool (in a nuclear winter) on the way.
As we spotted the turning into the beach-side parking a small gathering of black-clad hookers stood along the entrance road, having me wondering whether this was such a good spot. One of them walked across our path as we slowly drove past. She looked pretty damn tough. Popping out the other end we found the area to be OK for us, a few fishermen and kite surfers on the beach, no obvious signs of potential trouble, and spent the day walking on the sand, taking photos and just taking it easy.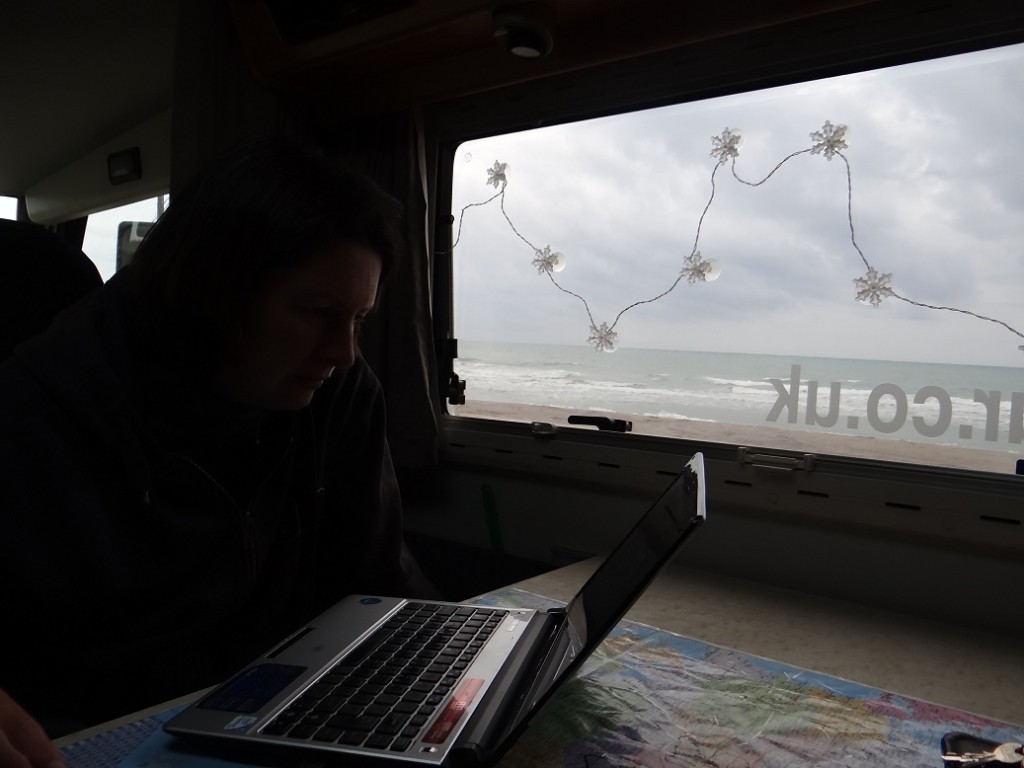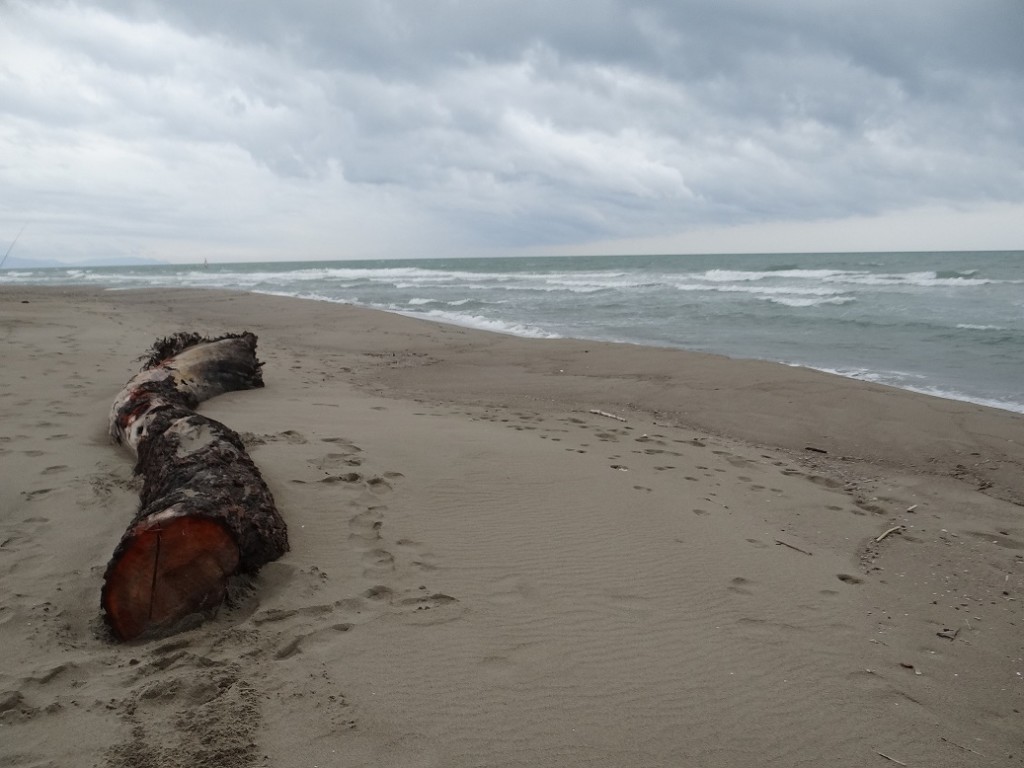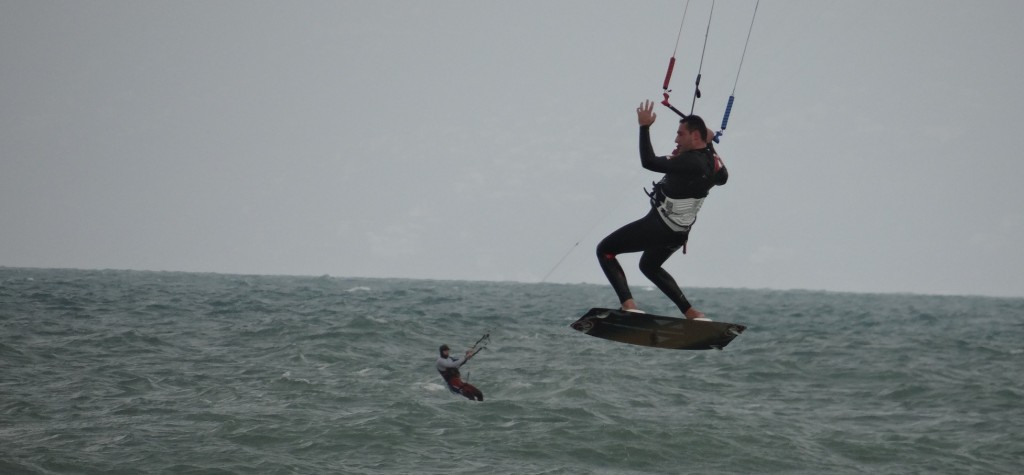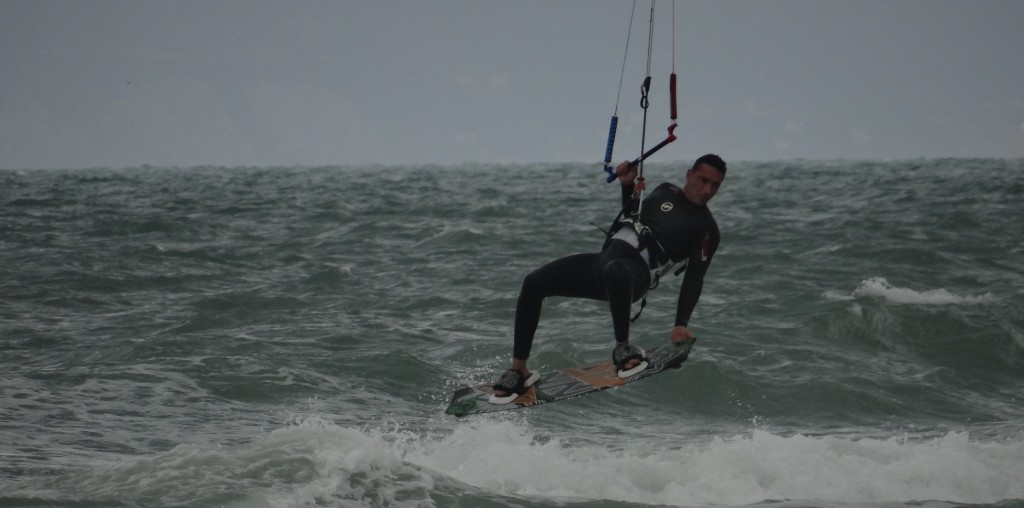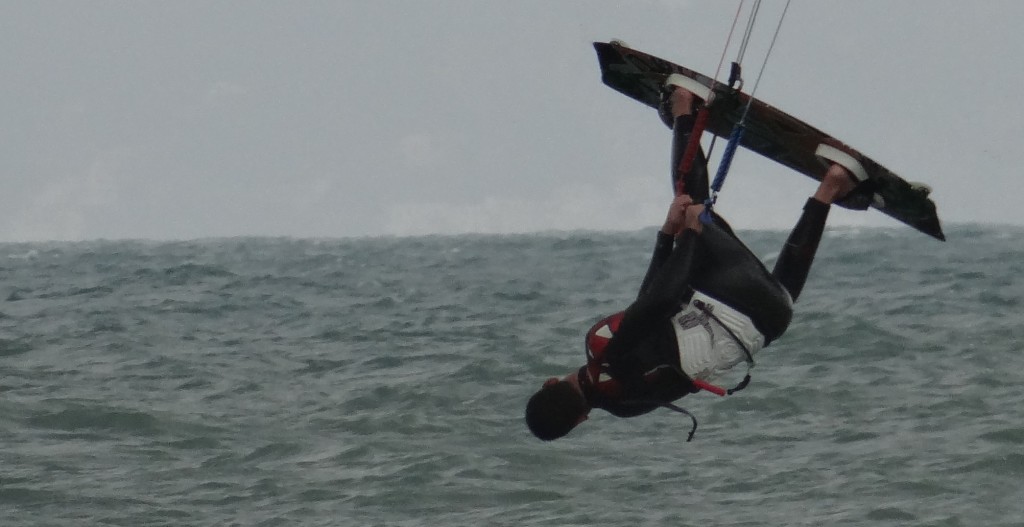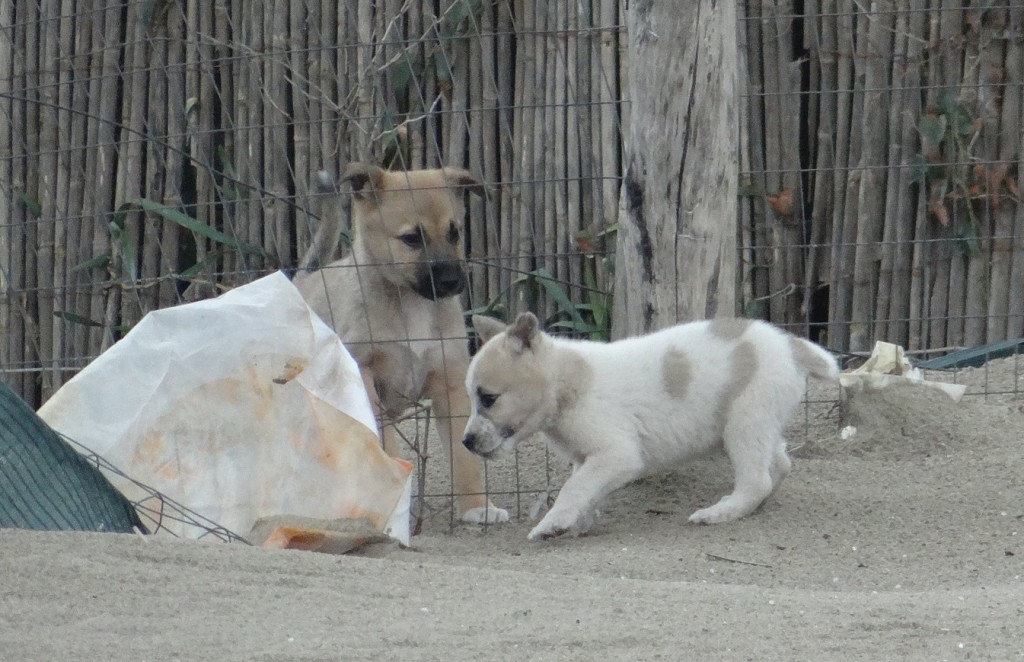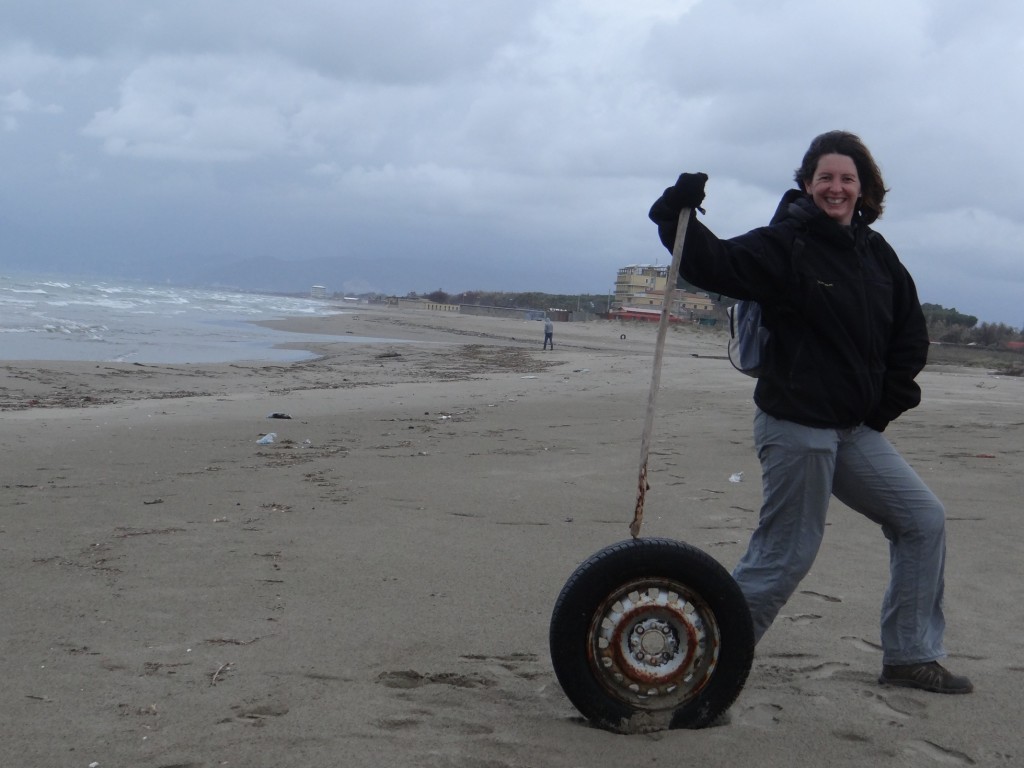 Cheers, Jay
P.S. Just discovered we appear to be on the beaches the Allies landed on during the 1943 invasion of Italy in WW2. Respect.