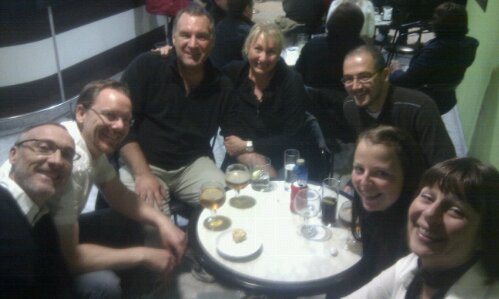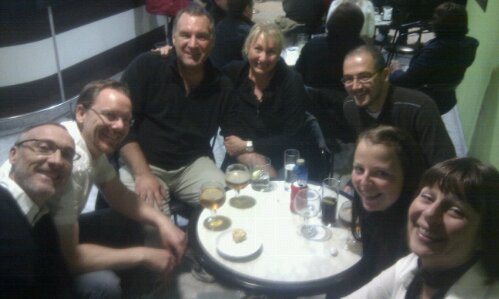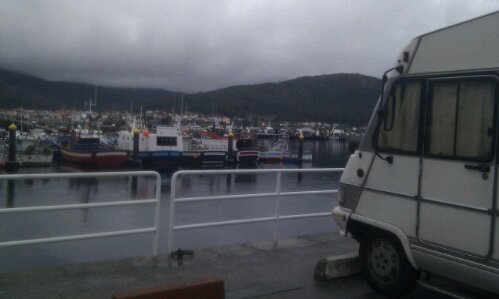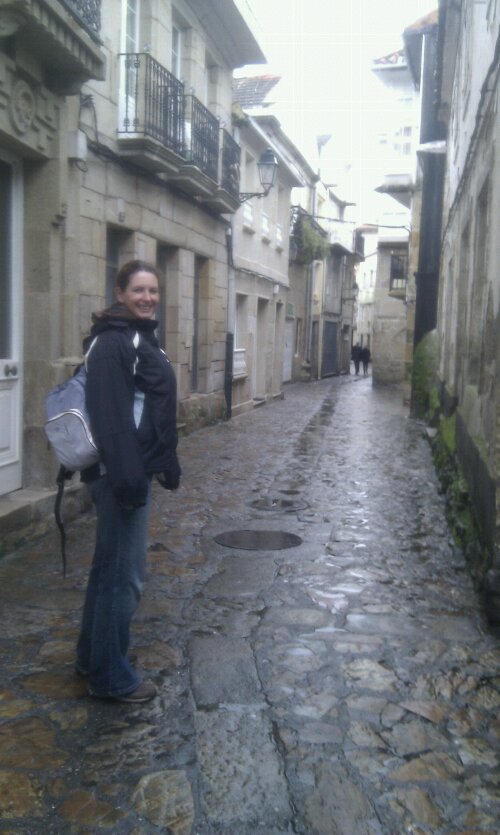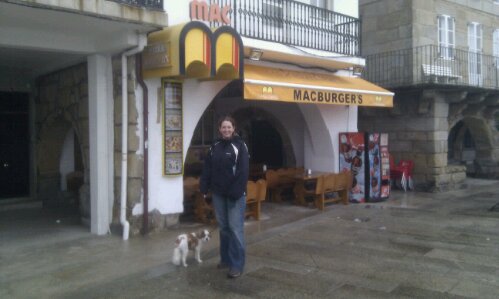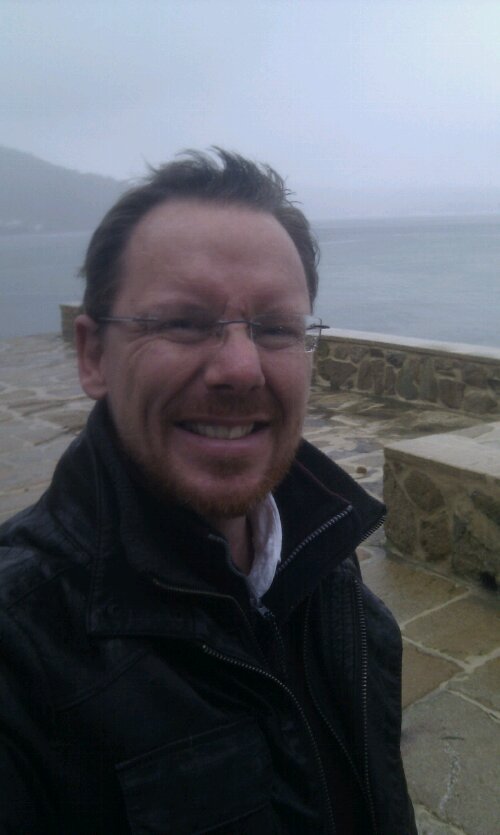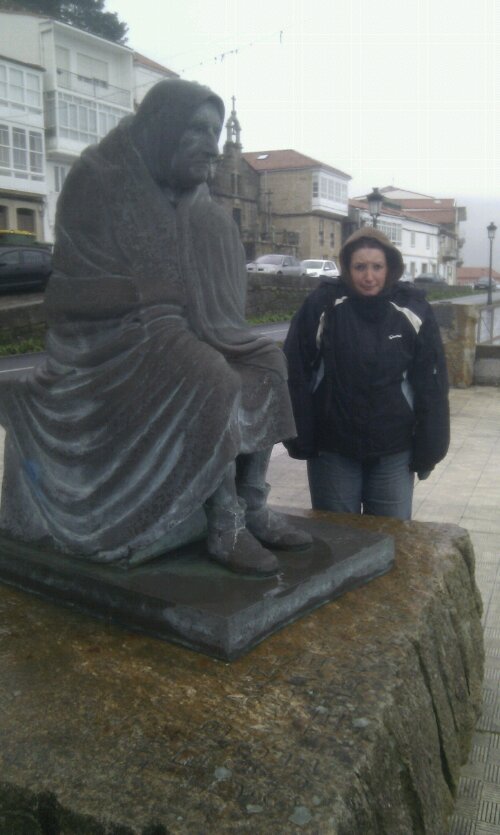 We are here; for the (very) observant among you, you'll notice we're only about 3km from out last camping spot: N42.77503 W9.05659.
Weather: gloriously sunny and warm. No, not really. This is Galacia in December, it's raining and misty. I've developed a 'Galacia face' – see attached photo. We hear from Chris back in the UK that it's snowing in Scotland, so we're not complaining.
Last night turned out quite eventful! We stepped out of the van to meet up with Chris, Tina, Mark and Jackie when it became clear there was a rather large motorhome wedged under a rather low tree a few meters from us. We'd heard a loud cracking noise earlier but had assumed it was a passing car or motorbike backfiring as we'd got the curtain's closed. What had actually happened was this:
1. A lovely South African couple had arrived at the site in their rented motorhome – Buks and Sonja.
2. They'd parked up for the night. All good at this point.
3. They'd tried to get on the campsite wifi in the evening, only to find they were too far away. To get a decent signal they'd decamped to drive closer to the reception and had accidentally got the van stuck under a tree, easy done in the dark.
A Spanish fella was helping them get out by deflating a tyre, but it wasn't enough, they were well and truly wedged in. Sonja came up with a great idea: get all of us in the back of the van to weigh it down. Next thing I know, I'm in the double bed in their van with Ju, Tina, Sonja and Jackie. Oh, how my day had suddenly improved! : )
With the guys hanging off the back of the van outside, Buks finally managed to drive the van out. A rather large piece of the roof had snapped off, but it appeared to be purely cosmetic and the roof remained watertight; a good thing as he'd still got to drive across another couple of countries.
With the tyre re-inflated, we now had a party of eight and headed off to a couple of local bars and a resturant for tapas and beer. Turns out Buks and Sonja live on a private game reserve in a small town in South Africa, and are travelling across Europe as a 'motorhome test vacation' to see how they like it. We all regaled Buks with stories of us damaging (crashing/blowing up/scratching/renting and getting back knackered/having awning ripped off) our motorhomes, which I think he appreciated.
Waking up to a raging hangover, and a van **still** full of semi-dry towels and jeans, we decided to move from the campsite but not to drive to Santiago. It'll be pretty shut on a Sunday anyway, so we've drive about 3km to Muros. As Ju pays up, we find ourselves being charged €18 for two nights (we'd assumed it was €18 a night). Bargain!
Muros is a lovely working fishing port and we're parked up looking out over the boats (fully expecting a 4am wake-up call as the fishermen arrive for work). The weather's pretty poor, although it's not rained for the past hour or two which bodes well for an evening wander.
We've patched together a bit of a plan for the next few days:
1. Hit the campsite in Santiago de Compostella tomorrow. Talk of a heated swimming pool has us excited, and the guys from the last campsite should all be there too.
2. Head a couple of hours south east on Tuesday to a small place called Os Peares, near Ourense. Lonely Planet talks of a good 45km drive along a gorge cut by the Rio Sil, good views, monasteries and the like.
3. At some point next week, head for Tui at cross into Portugal, the land of the sun, more LPG stations than Spain and cheap campsites. Heaven.
Blimey! A plan? Let's see what actually happens!
Cheers, Jay