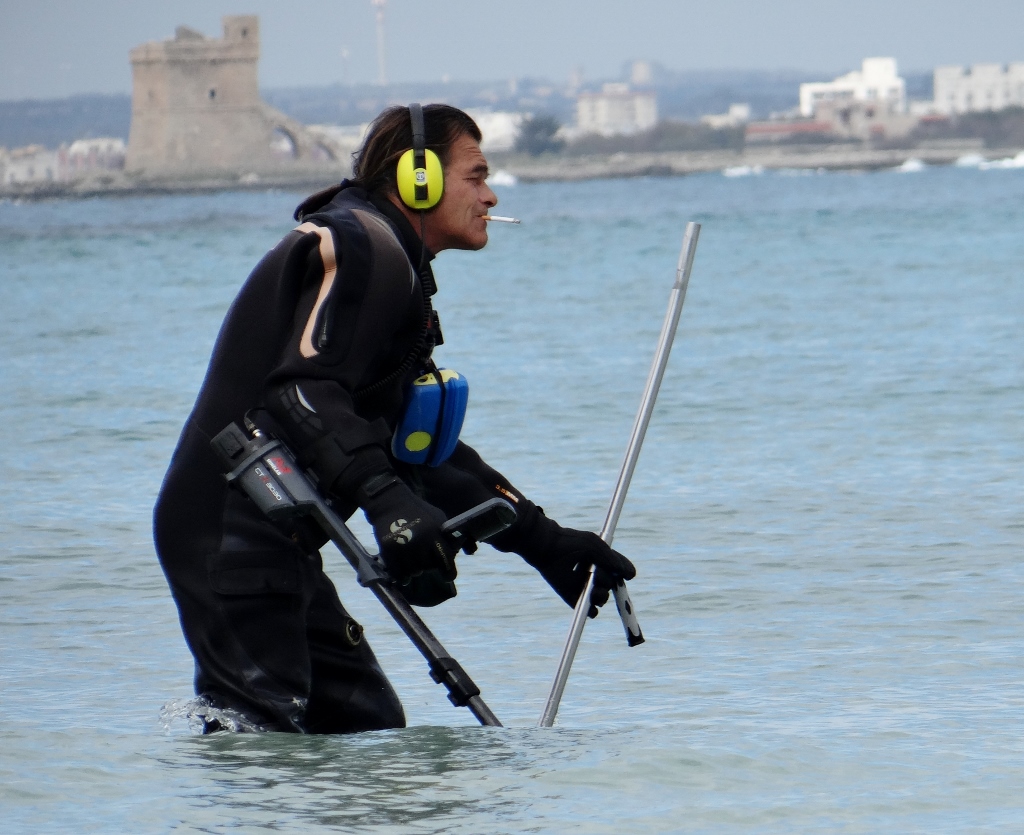 Dave the motorhome has the car park at Cotriero beach all to himself (N39.98311 E18.00650). The Italian coast is shut waiting for Easter to inch its doors open a little, before flinging them wide open in July for the world to enjoy and the parking restrictions to kick in. Outside of Mid-July to Mid-September is the perfect time to visit in a motorhome as you can park up pretty much anywhere and no one bats an eyelid.
Last night our dead end sleeping spot was just that, dead. The only sound, above Charlie's snoring, was the crashing of the waves on the beach just over the dune from us. This morning we woke refreshed and spent 10 minutes reversing out – probably because it was me at the wheel for a change!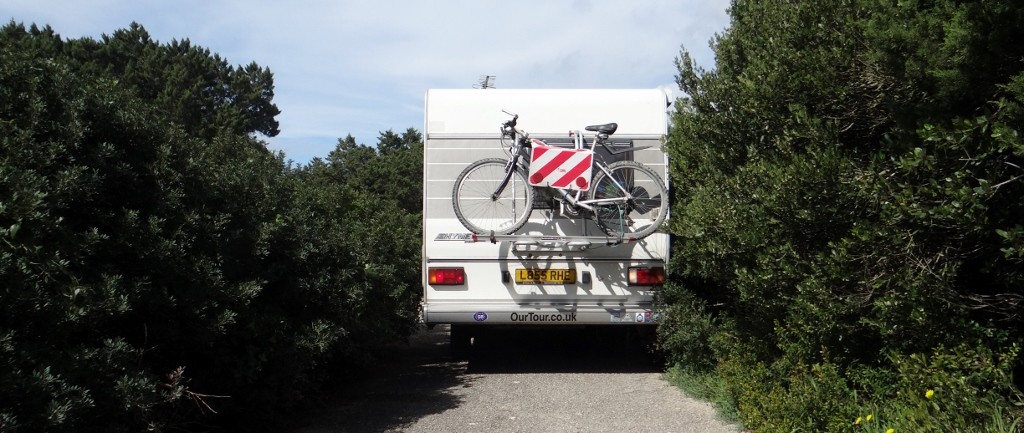 Handing the helm back over to Jay we set course for a beach half and hour down the road, driving alongside the Nardo Ring, a huge circular car test track that Jay spotted on Google Maps – well it's a bit hard to miss and it seems even astronauts like to snap it when they fly over!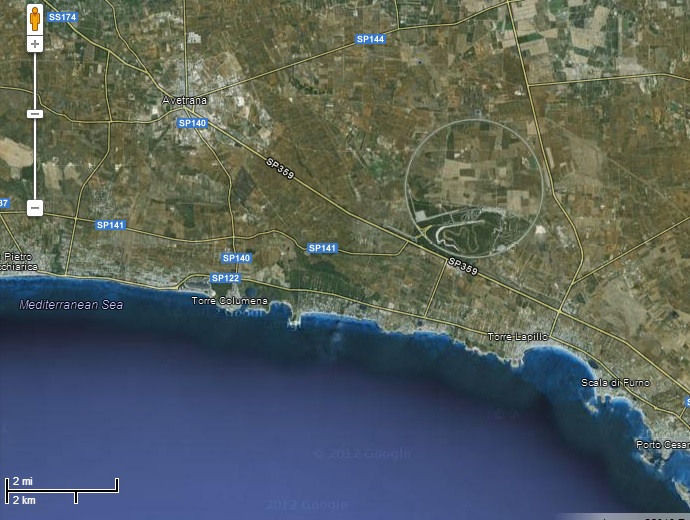 Of course Top Gear has already been here and the track itself is tucked safely out of Dave's reach behind a couple of high walls so we couldn't fully test the theory that you don't need to turn the wheel when driving on its outside lane at 240kph. We checked out the company website for it and had to laugh at the services on offer – one track lets you test a car's performance on a potholed road, surely just getting it to the track will easily do that!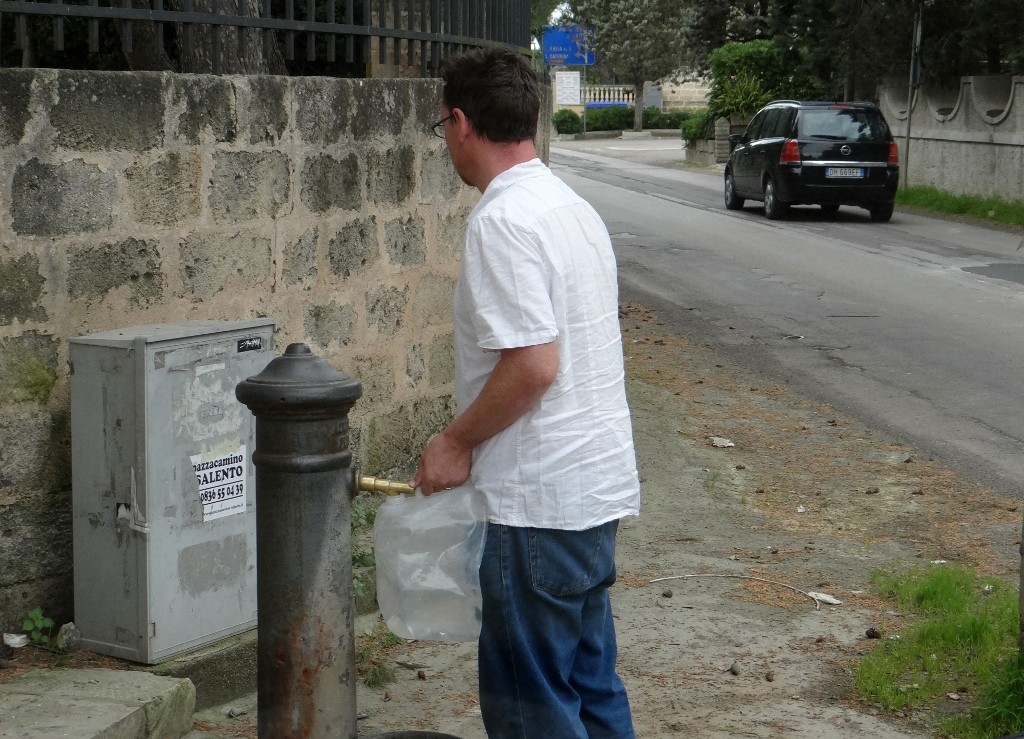 Arriving at Frascone we discovered that the beach we were aiming for was blocked by huge rocks across the dirt path leading to it, perhaps too many motorhomers have been here before us! We parked up among the empty houses and set off for a walk along the rocks to the nearby town of Sant Isidoro.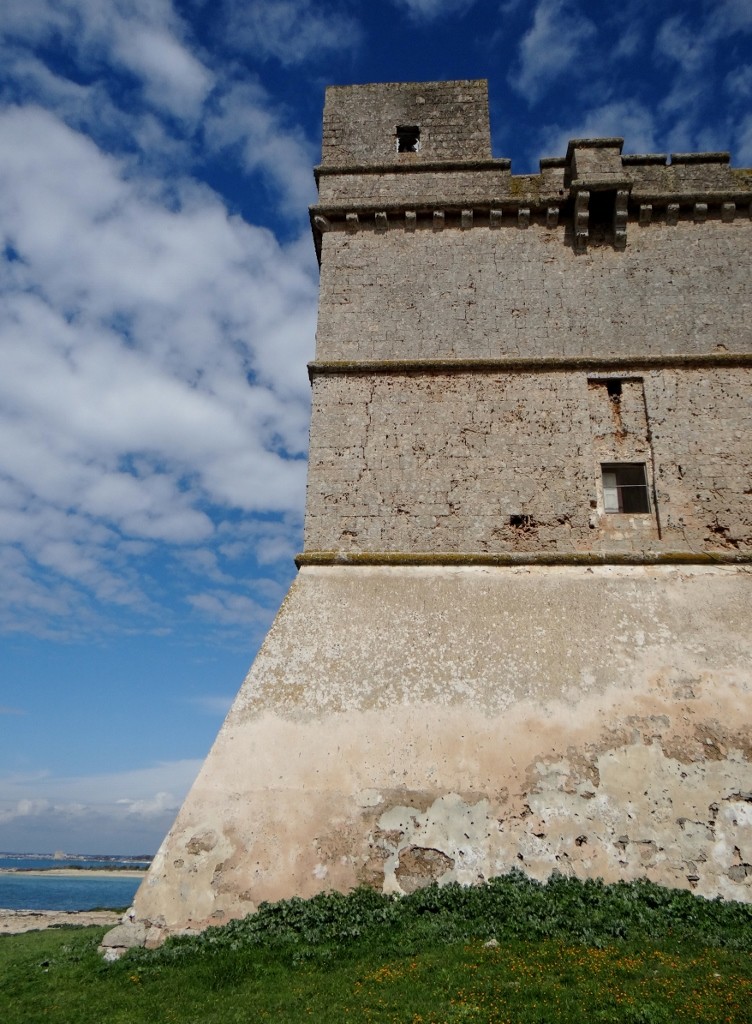 As expected it was closed, but we did spot a single Italian motorhome sneakily parked next to the sea in a car park with massive 'no camping' signs. After a spot of lunch we set course for Gallopoli, not the famous World War I battlefield in Turkey as that would be too far to drive in an afternoon.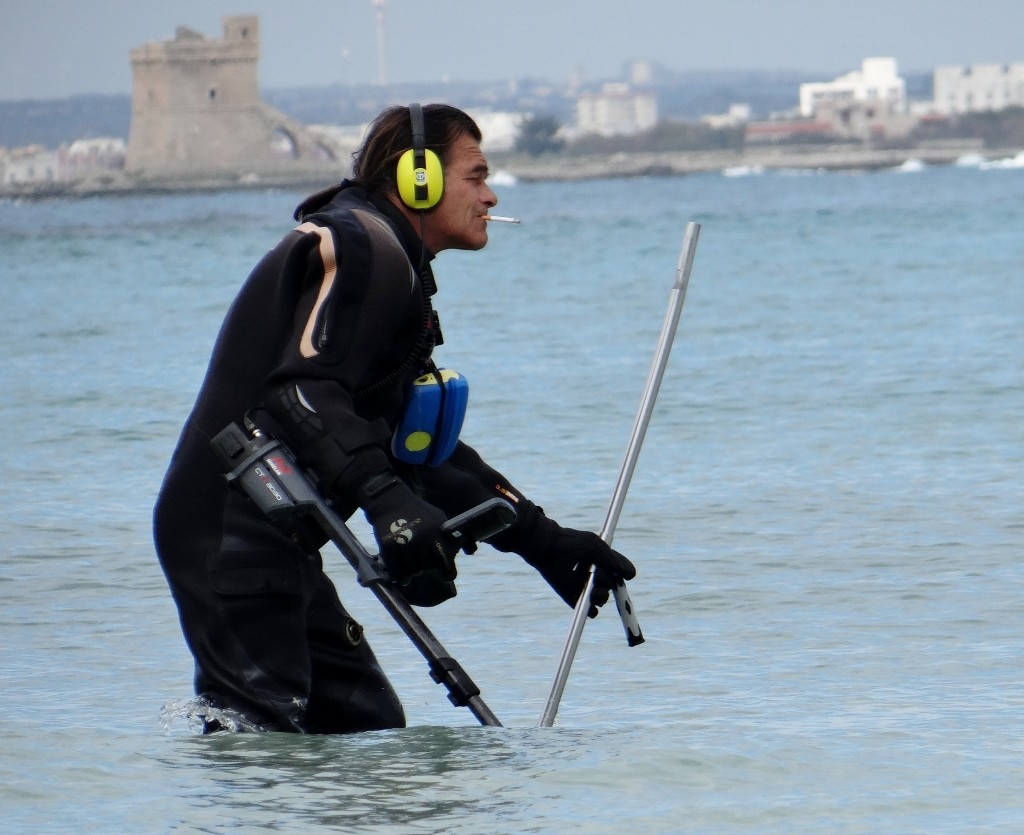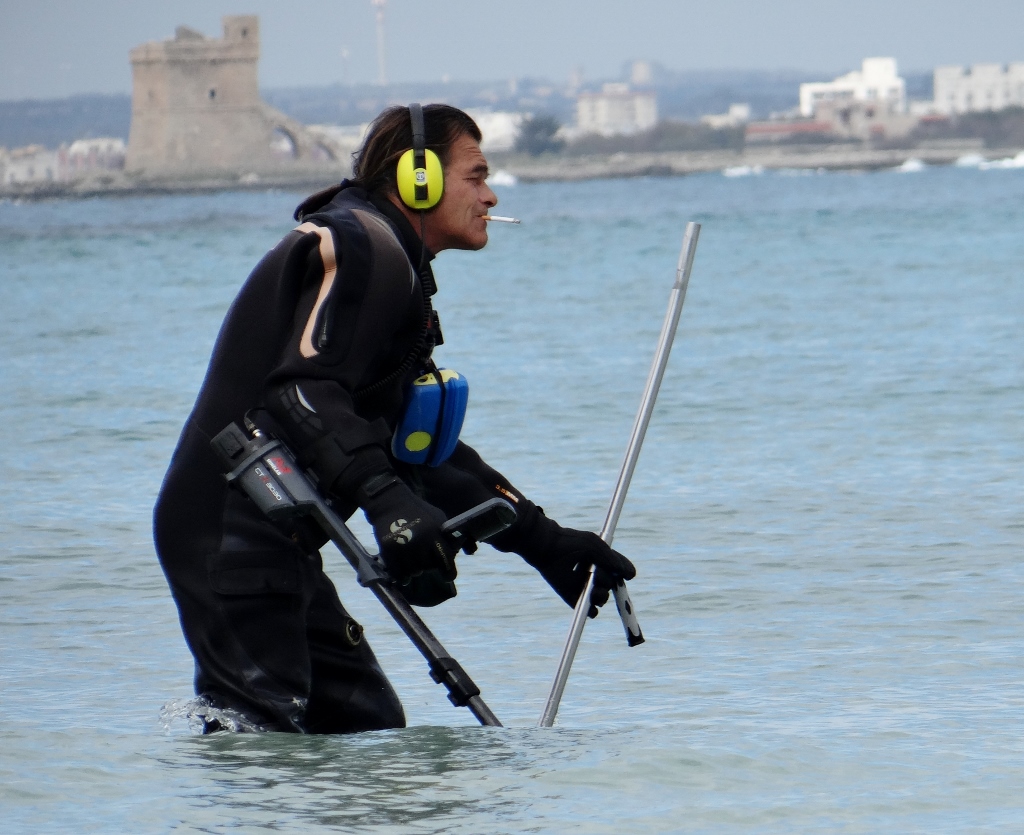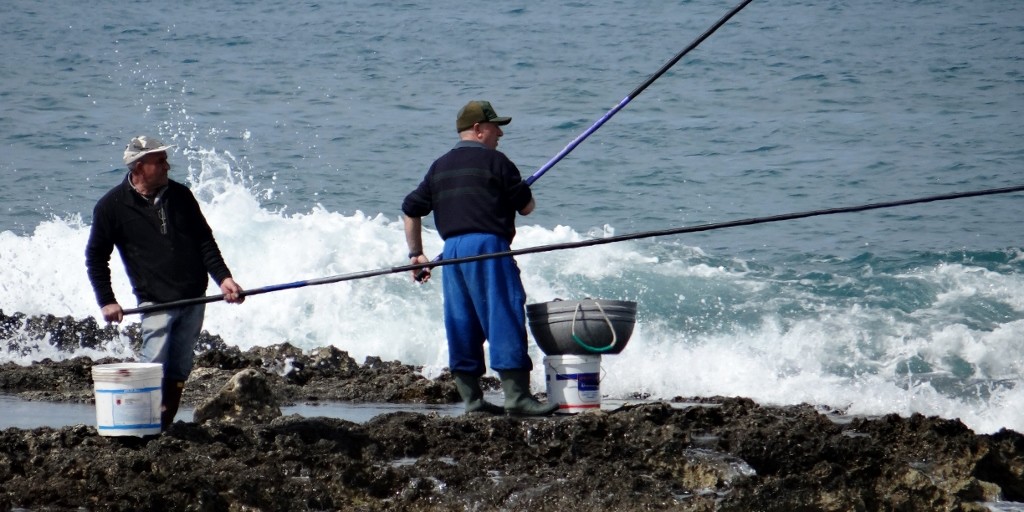 Passing a couple of 'no motorhomes or caravans signs', well we think that's what they were – we were  going quite quickly to fend off crazy Italian drivers desperate to overtake us because we're only doing 20kph over the speed limit – we arrived at the port car park in Gallipoli.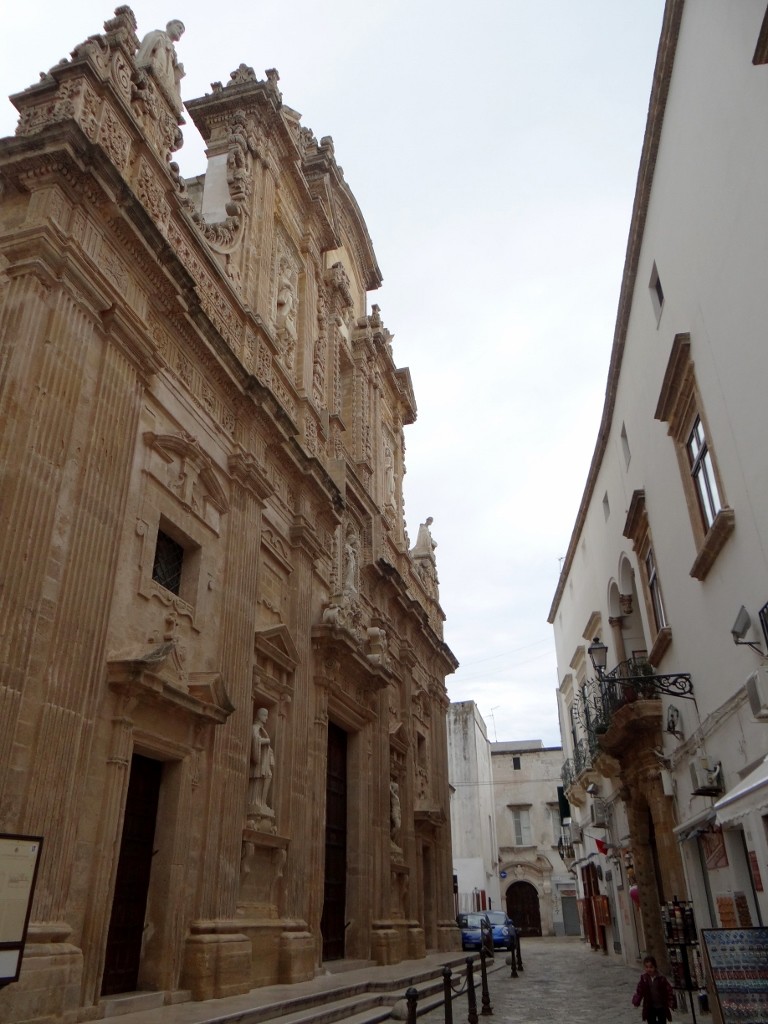 The only motorhome in town, we hopped out and went for a look around. The old town is built on an island and connected to the mainland by a 17th Century bridge. The walls and bastions of the town helped to protect it from pirate invasion (which was common around the whole of southern Italy it would seem). Along the sea-facing streets are numerous churches which bear witness to the bond between faith and those who worked at sea, and looking at the swell today I can see why.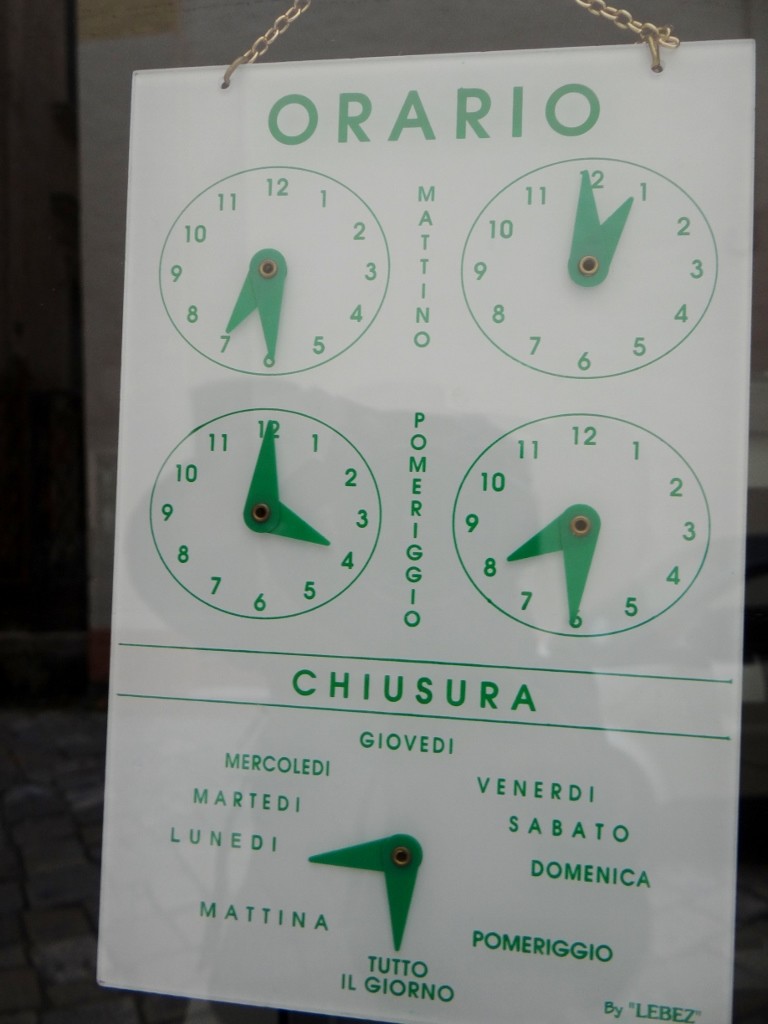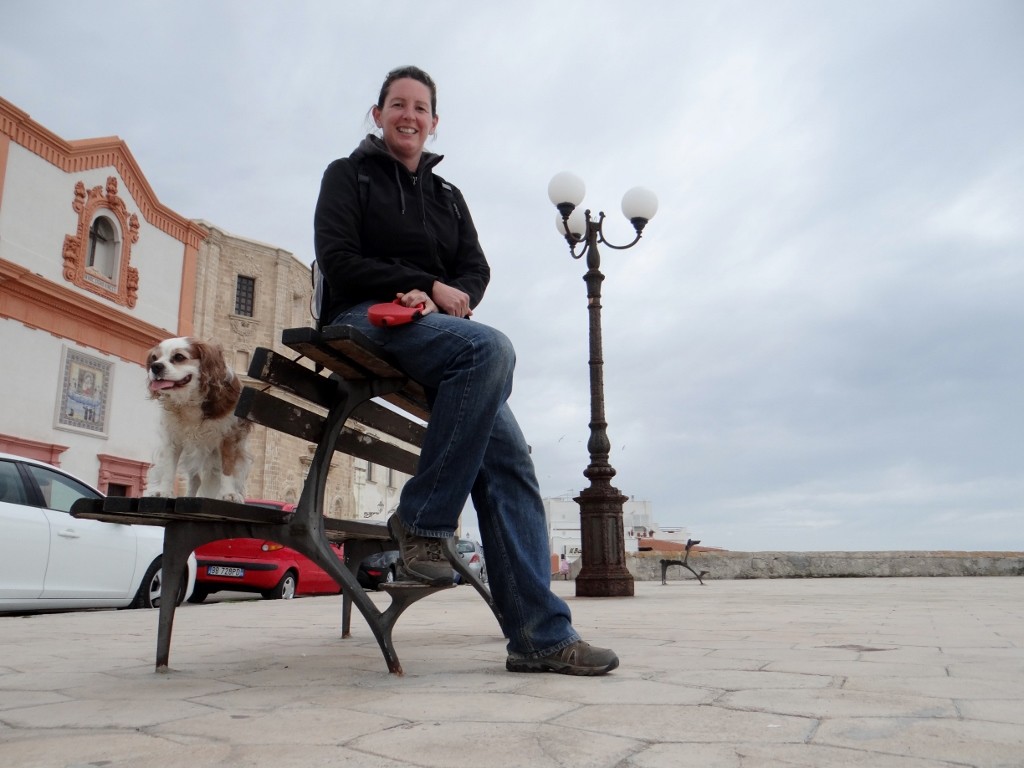 Once again we'd hit somewhere at 'locked o'clock', those 3 – 4 hours when everything shuts down for a very long lunch. It only took us around half and hour to walk around the outside of the island and through the main streets as it isn't a huge place.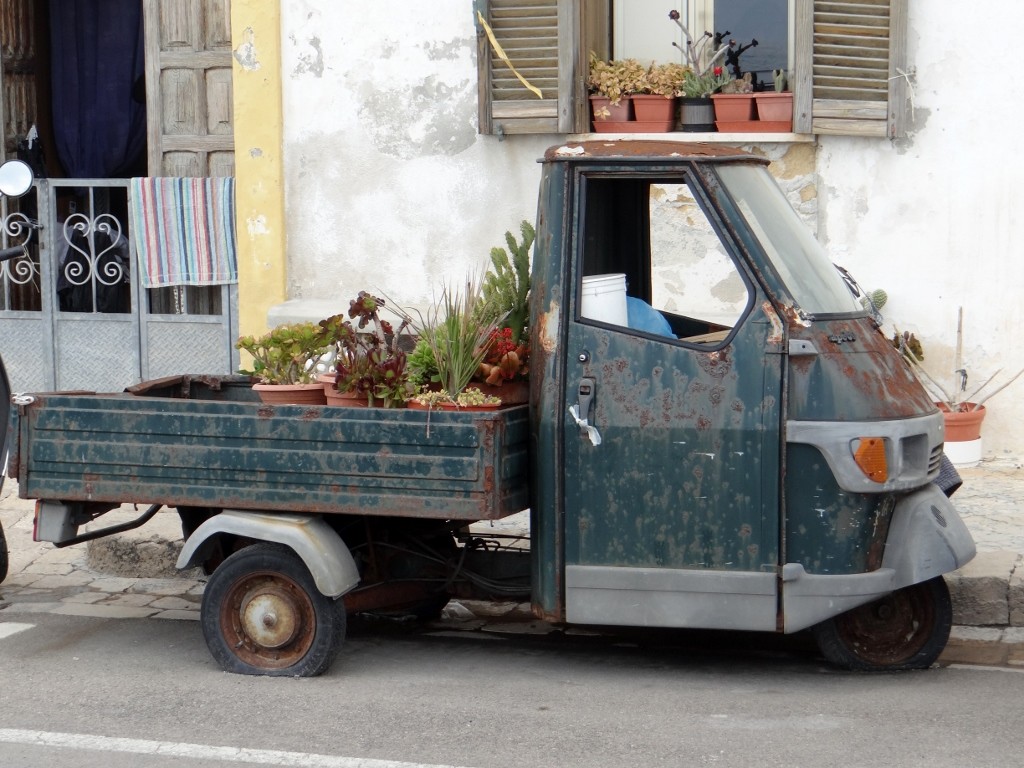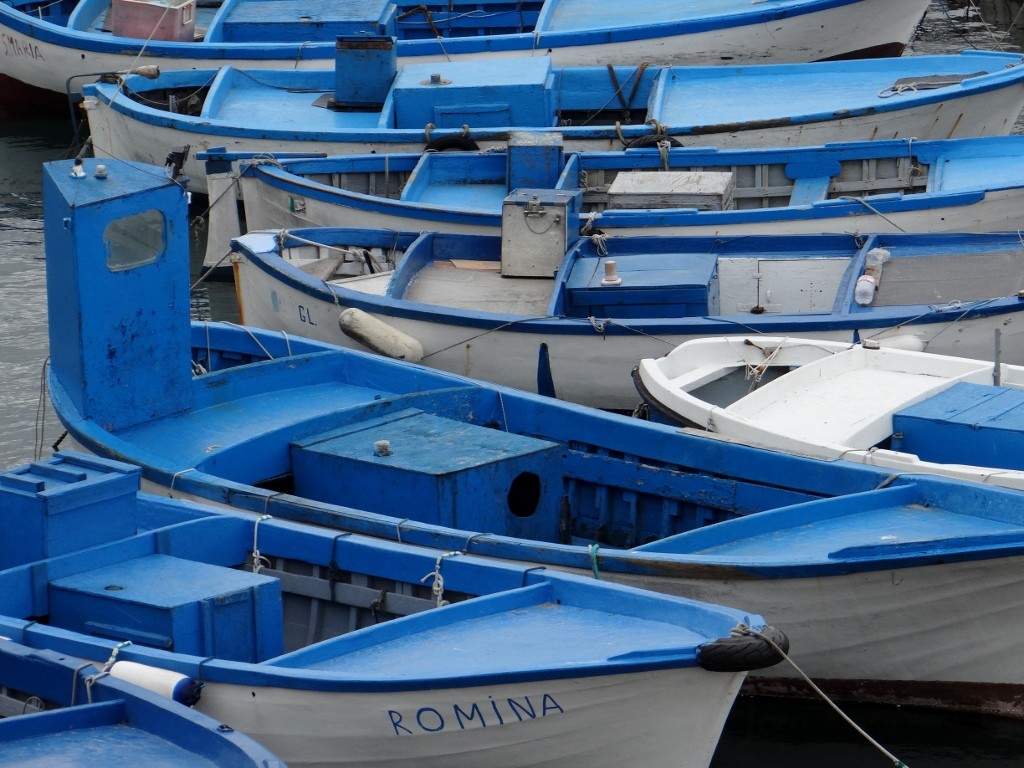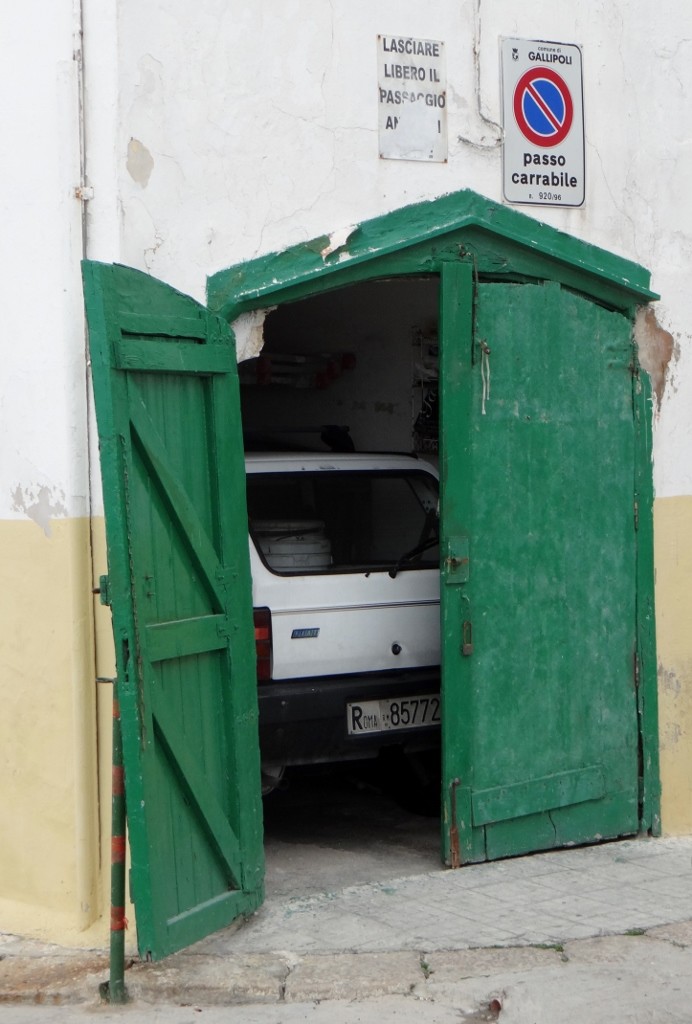 Getting back to Dave it was decision time. With still another hour before things opened we could stay or head off to find another beach. Charlie, as always, has the deciding vote, so here we are at the beach.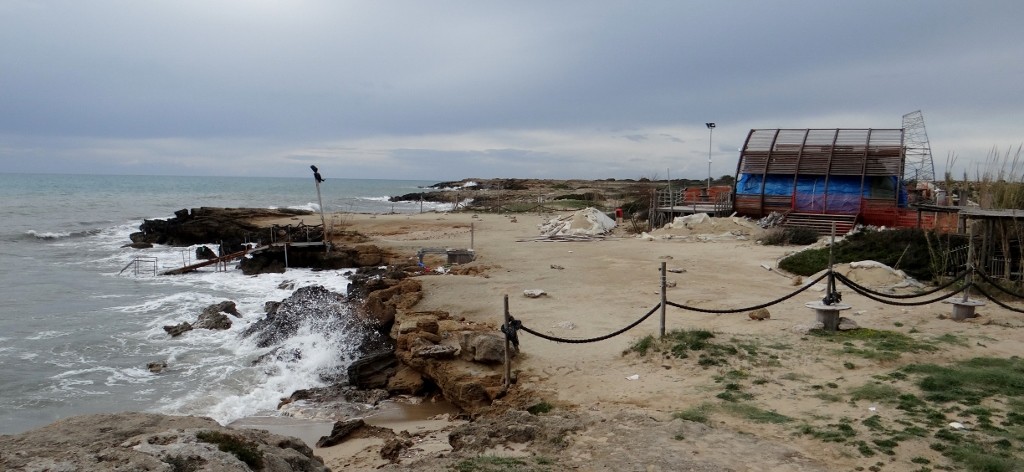 When I logged on to write this tonight I spotted a comment from Vaughan telling us that we were mentioned in an article on Practical Motorhome's website about adventure tours taking your motorhome to extremes – poor Dave, we hope we haven't pushed him too far!
Ju x