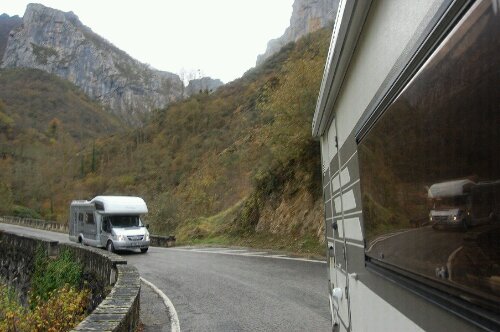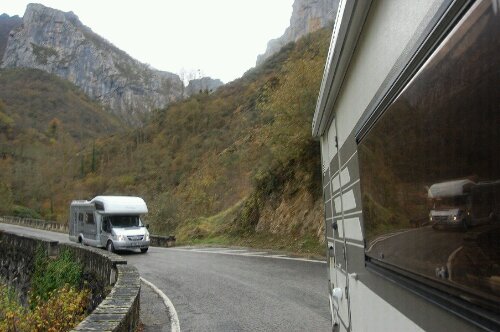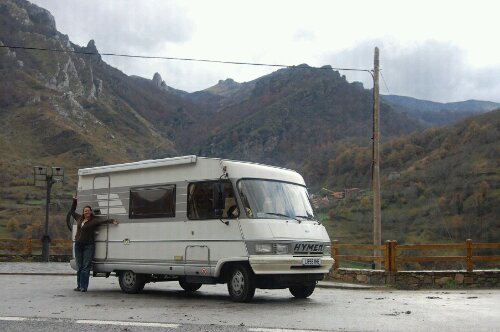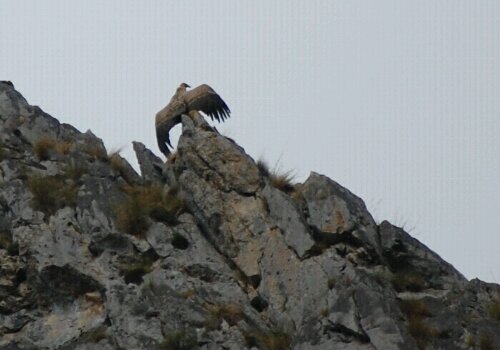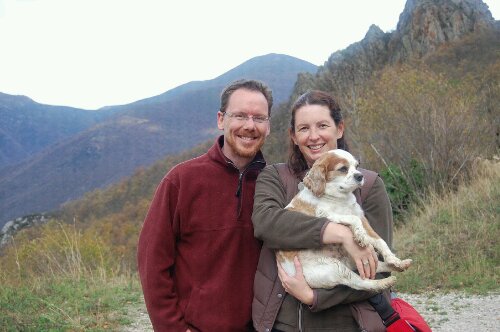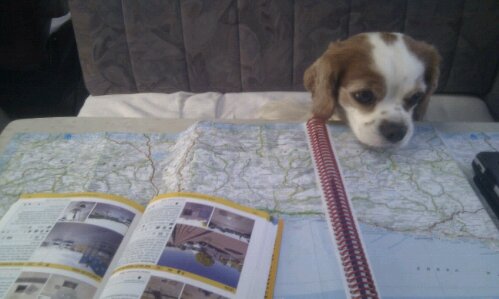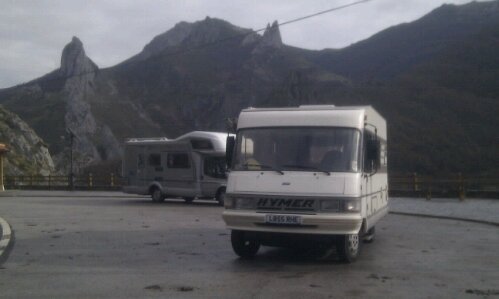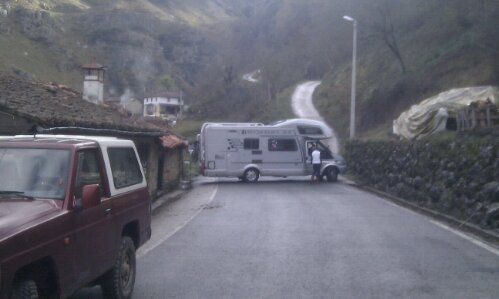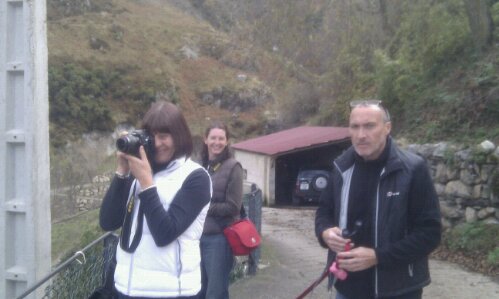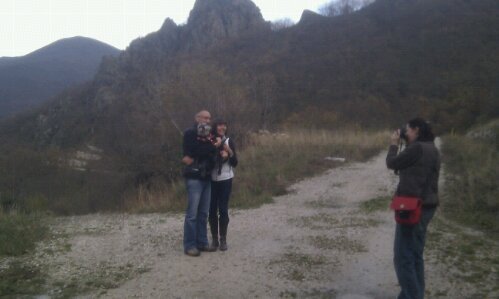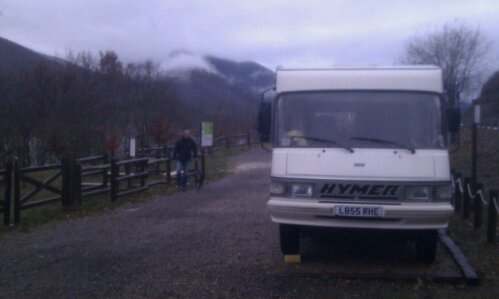 After 3 days of taking it easy at the cove-side camp site, I was starting to go a little stir crazy. After today's travels, that feeling is most certainly banished.
We got up early this morning and drove to Llanes, looking for a garage to check out our suspension creak. No thanks to the TomTom, we found the place, and also found they spoke no English. No problem, good old Google Translation comes to the rescue. What an awesome tool! The garage mechanic got Dave onto the lift, had a good poke round, found the squeak source, sprayed something on it and declared all was fine. All for the princely sum of nothing. Yup, I'm really starting to like Spanish garages!
Suspension checked over, we met up with Tina and Chris, stocked up on grub and €0.65 boxes of wine and hit the mountains. The Picos de Europa did not disappoint. I'm bushed! Twisting tight roads took us alongside the river, flanked by cliffs, and eventually up the side of the valley, through a couple of tunnels seemingly poked through the solid rock by a 4m high finger. Spotting a good viewing point, we pulled in for a gawp at the scenery when eagle-eyed Chris spots something high up the mountain. Vulture! It was the biggest bird I've ever seen. Despite our flapping about, playing dead and whistling, it refused to fly so we headed to the small village at the top of the valley.
Arriving at the village with a couple of largish motorhomes, we discovered a non-existent turning circle. Chris did a top job turning his van, via an Austin Powers 24 point turn (see photo).
We've now headed down the mountains, back up again and finally dropped down into another valley. Average speed: about 30kph today. I dread to think what mpg we're getting!
The huge lake we were headed for turns out to be more mud than lake. I for one needed a rest after the day's driving though so we're parked up.
We're wilding it. Both our vans are parked in a picnic laybye, with the rain pouring down. Someone's just driven past honking their horn, but I'm thinking it'll be a quiet night. I'm tucking into a couple of El Aguila Negra beers while Ju and Charlie have a nap. Tina's cooking Chilli later. Good times.