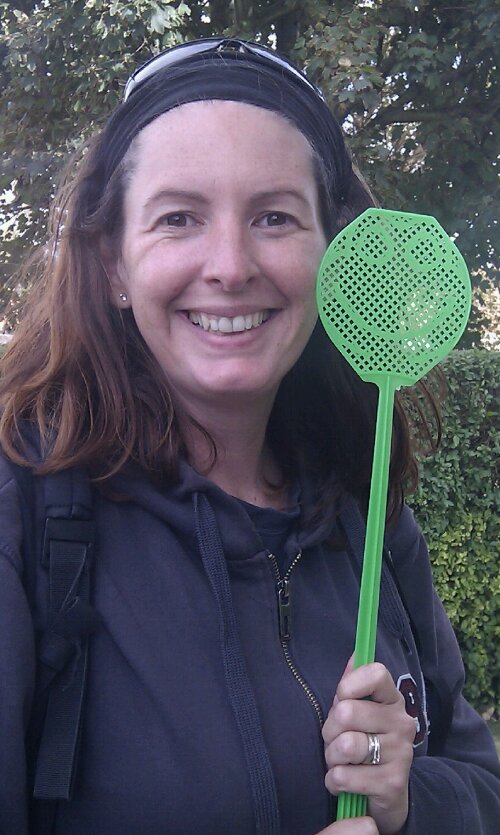 Dave the motorhome is nervously waiting our his last continental day at a free aire 30 mins from Calais, at Wissant.
About 11 months ago we left the UK. On a ferry to Dunkirk our minds tried to guess ahead at what we might find. Of course, we failed miserably. The places we've seen, people we've met, fun we've had and lessons learned will stay with us for ever.
Naturally we have different highlights. For me, I'd list them as:
* Wandering the natural wonders of the Picos De Europa mountains with new friends
* Stumbling around wide eyed in the Fes medina
* Descending the Moroccan desert road into Erg Chebbi and crossing the mountain pass to Agdz
* Skinny dipping off our own rented boat off Hzar island in Croatia
* Drinking wine amidst hysterical Italian cycling fans in the Dolomites
* And last, but most importantly for me, overcoming the myriad of small anxieties and insecurities needed to do this stuff
Europe, it turns out, is a fascinating place. History, architecture, politics, engineering and culture still feature below beer and motorbikes for me, uncouth oaf that I am. With each new wonder and curiosity my interest in them has grown though, and continues to draw me to Wikipedia and travel books for answers. Why does this enclave exist? Is French or Italian food the best and who taught whom? Is communism really such a bad thing? How come Austria is so clean, so perfect? Why don't this group of young men in Bosnia stop drinking beer and fix up their bullet-ridden town?
Sometimes we got tired of travelling; not everywhere you go can be jaw-dropping, many places start to look the same. Living on a tight budget flavours the important parts of life like a salt, but can also make for a mundane existence. Staying in car parks eating in is our mainstay against an empty bank account, but no-one imagines it beats eating an Italian chef's passionately-produced pizza topped off with a decent red sat outside amidst loud and gesticulating families. I personally felt I ought to contribute more to society, and take on the social status-granting job title again. We considered calling it a day and moving on to a new challenge, but are not quite ready, not yet. This travelling lark should carry a health warning: Danger: Addictive.
Thus, our time in Blighty will be short, ten days or so. We know we're extremely lucky and are thankful every day we can do this. Having seen African farmers subsisting on next to nothing, the recognition of how much of a luxury it is to have the resources to travel freely is always close to us. We're thankful of it, and what the hell, are going to exploit it some more. A few more months call; we'll head south into Italy quickly to avoid the need for winter tyres, and work out a route as we go.
For those who have read this blog (we now get over 4000 unique readers a month), and posted comments or sent emails, you're stars. Thanks. They make a real difference to our thinking, lift our spirits when unduly low and guide us to places we would otherwise have missed.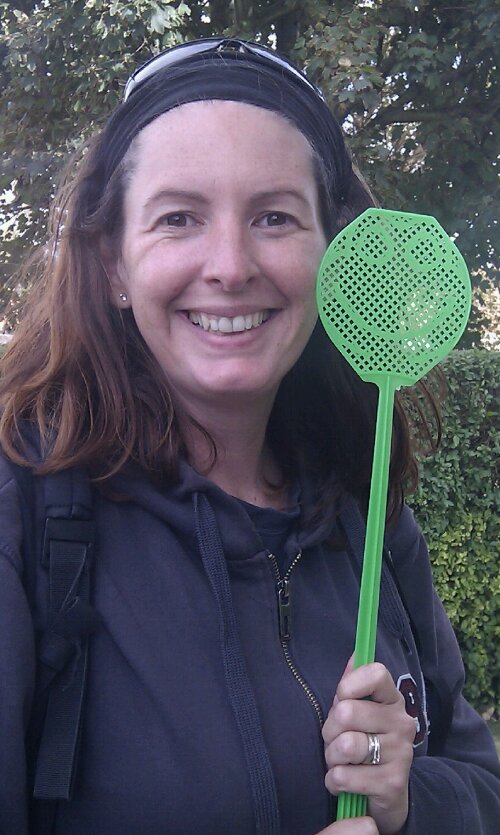 Today we chilled out, played around recording our thoughts about a life spent travelling (see below), splashed about on the beach, eyed up WW2 Atlantic Wall defences (cock-eyed in the sand and pock-marked with bullet scratches) and stood watching the shuttling ferries thoughtfully. Our families and friends are just over there, we can't wait to see them.
Audio clip: Adobe Flash Player (version 9 or above) is required to play this audio clip. Download the latest version here. You also need to have JavaScript enabled in your browser.
 1. Introduction (above)
Audio clip: Adobe Flash Player (version 9 or above) is required to play this audio clip. Download the latest version here. You also need to have JavaScript enabled in your browser.
 2. What have we been doing (above)?
Audio clip: Adobe Flash Player (version 9 or above) is required to play this audio clip. Download the latest version here. You also need to have JavaScript enabled in your browser.
 3. Why did we do this (above)?
Audio clip: Adobe Flash Player (version 9 or above) is required to play this audio clip. Download the latest version here. You also need to have JavaScript enabled in your browser.
 4. What kind of places have we stayed (above)?
Audio clip: Adobe Flash Player (version 9 or above) is required to play this audio clip. Download the latest version here. You also need to have JavaScript enabled in your browser.
 5. Living on a budget (above)
Audio clip: Adobe Flash Player (version 9 or above) is required to play this audio clip. Download the latest version here. You also need to have JavaScript enabled in your browser.
 6. Living in a small space (above)
Audio clip: Adobe Flash Player (version 9 or above) is required to play this audio clip. Download the latest version here. You also need to have JavaScript enabled in your browser.
 7. How do we feel about going back to the UK (above)?
Audio clip: Adobe Flash Player (version 9 or above) is required to play this audio clip. Download the latest version here. You also need to have JavaScript enabled in your browser.
 8. Visiting cities via motorhome (above)
Audio clip: Adobe Flash Player (version 9 or above) is required to play this audio clip. Download the latest version here. You also need to have JavaScript enabled in your browser.
 9. The people we met (above)
Audio clip: Adobe Flash Player (version 9 or above) is required to play this audio clip. Download the latest version here. You also need to have JavaScript enabled in your browser.
 10. Dealing with mishaps (above)
Audio clip: Adobe Flash Player (version 9 or above) is required to play this audio clip. Download the latest version here. You also need to have JavaScript enabled in your browser.
 11. The language barrier (above)
Audio clip: Adobe Flash Player (version 9 or above) is required to play this audio clip. Download the latest version here. You also need to have JavaScript enabled in your browser.
 12. Travelling with a dog (above)
Audio clip: Adobe Flash Player (version 9 or above) is required to play this audio clip. Download the latest version here. You also need to have JavaScript enabled in your browser.
 13. Dealing with fear (above)
Audio clip: Adobe Flash Player (version 9 or above) is required to play this audio clip. Download the latest version here. You also need to have JavaScript enabled in your browser.
 14. Any regrets (above)?
Audio clip: Adobe Flash Player (version 9 or above) is required to play this audio clip. Download the latest version here. You also need to have JavaScript enabled in your browser.
 15. Updating a travel blog (above)
Audio clip: Adobe Flash Player (version 9 or above) is required to play this audio clip. Download the latest version here. You also need to have JavaScript enabled in your browser.
 16. Final thoughts (above)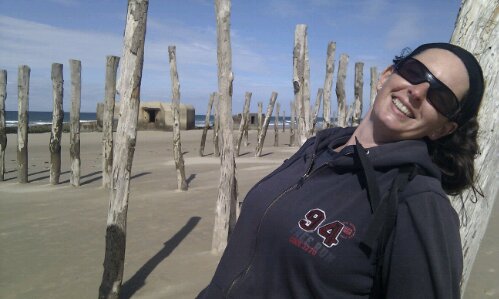 Cheers, Jay