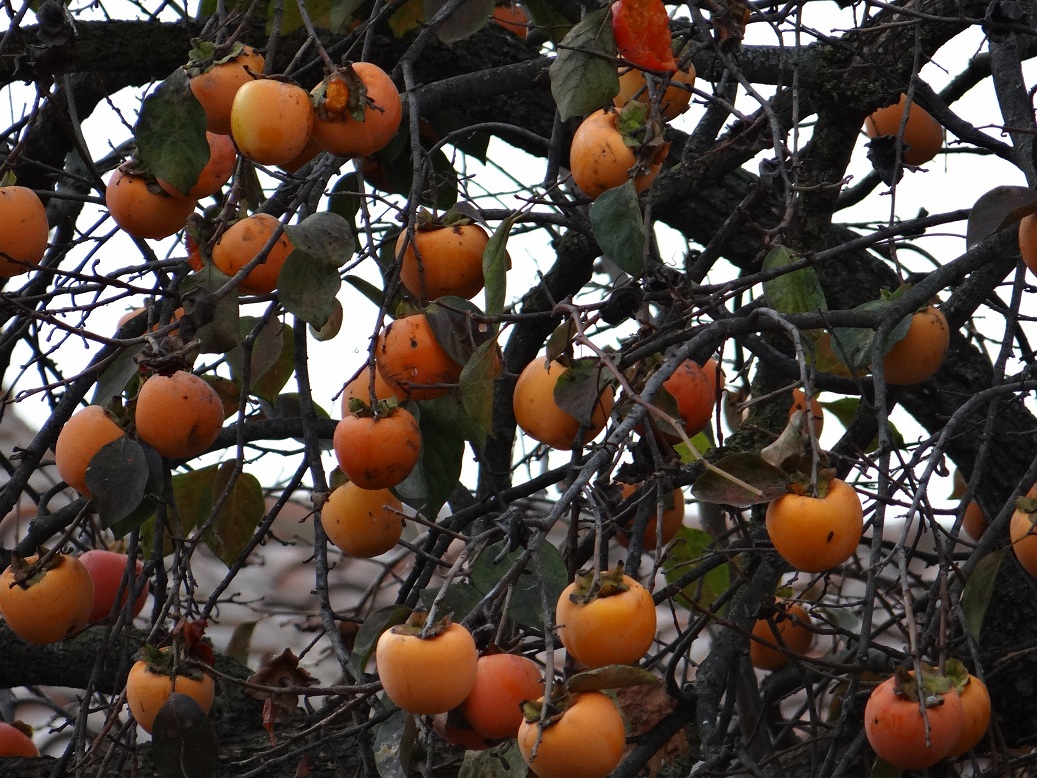 Dave the motorhome is facing the scene of one of the biggest military ambushes in history, a killing field where the Roman Army took a beating from Hannibal. We're at another free sosta on the north west shore of Lake Trasimeno (N43.18408 E12.02396), in Umbria just outside Tuscany, and again Italy has provided us with unlimited electricity, FOC.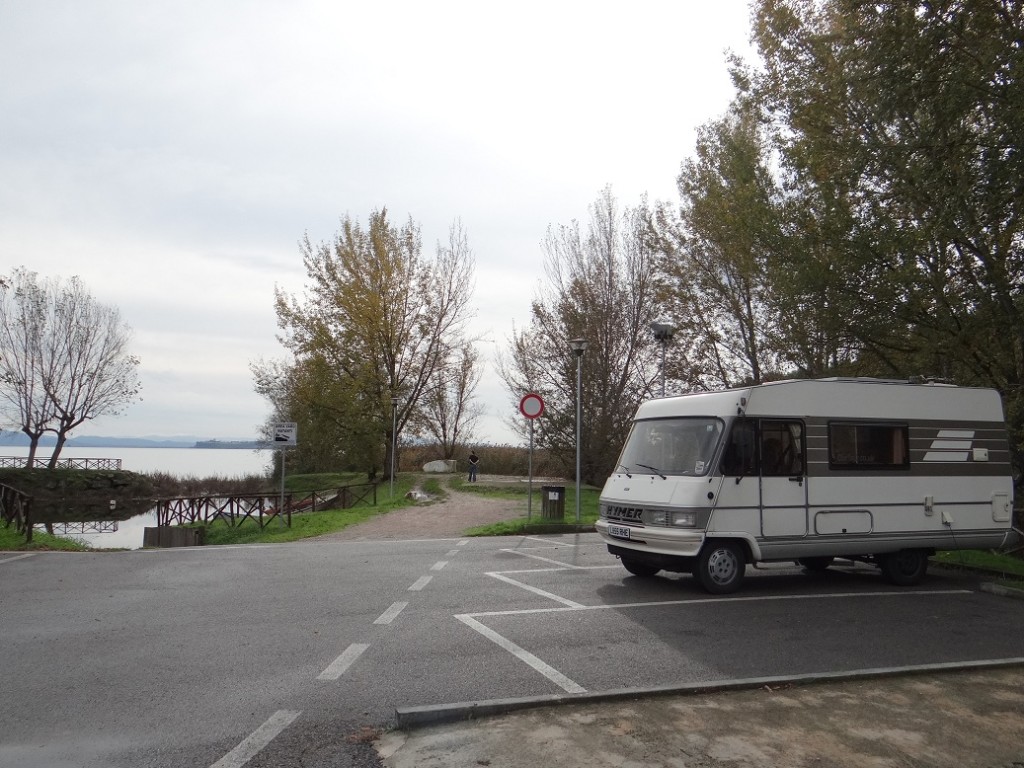 Why the sudden interest in free electricity? When we started travelling a year back, Dave's leisure battery
decided to halt service, and our efforts in various French automotive shops to find a new one proved a bit fruitless. Leisure batteries are different to starter batteries you see (we only discovered this years after starting motorhoming). They have a different internal construction (in theory; we read a magazine article a few months back with photos of sawn-in-half batteries proving many starter batteries are flogged at a premium as leisure batteries). Starter batteries are designed to provide a huge shove of electricity to kick the engine up, and to then be immediately recharged by the alternator. Leisure batteries have a tougher life, being called upon to power gadgets, lights, pumps and the like for hours before they are recharged. Since we couldn't find a leisure battery, we bought a starter one in Spain, and have been using it without problems for a year, saving ourselves about €60 and feeling smug. Only thing is, it's got dark. Our solar panel, which has been doing a sterling job of keeping this pretender topped up, is now pumping out not much. The voltage level on our battery monitor is dropping, which I suspect will kill the poor lead-acid box of light-giving love. Fortunately Dave has another box of tricks hiding under the driver's seat which charges the battery while we're hooked-up, so it's getting a full-body massage at the moment. Happy days!
OK, where was I? Erm, last night. Under The Tuscan Sun
has proved to be a contagious little blighter, Frances Mayes enthusing about the rustic cooking here had us salivating enough to ease a few euros out of our war chest. Trattoria, here we come. As Ju edited away on the laptop, Charlie and I had made a second pass through the town, finding a tiny eaterie along one of the ancient alleyways with lights on and movement inside at 5pm. Waiting until a decent Italian eating hour, stomachs grumbling at 8pm, we took the long way into town, walking alone through one of the arched doorways. Through the beautifully eerie passageways, begging to be flooded with mist and used in a Sherlock Holmes movie, we stopped at one point and listened at the nothingness silence. The door to the trattoria was shut, but the light remained on and a sidelong peek showed someone sitting at a bench alongside reception. Hunger played scissors paper stone with anxiety, putting out paper to fear's stone and we tugged at the door, 'aperto?'. 'No', the man stood up and walked over. Explaining the place was officially closed until December, we checked our watches (figure of speech; we don't have watches) but didn't fancy waiting 2 weeks for a table. His friends were using the place for a get together. There are other places to eat below the town, all of this spoken while smiling. We searched in vain for somewhere else, but had set our hearts on the little low vault-ceiling home and returned to Dave, cooked up a rice-porcini-garlic-nuremberg-sausage affair and quaffed red wine.
Too much red wine. Our neighbours shouted conversation, presumably necessitated through one being up an olive tree and both a little deaf, didn't so much drift into Dave as hammer-drill it's way in. Beats being woken by an alarm clock nevertheless! We got up, cleaned Dave, washed pots, emptied grey water, filled up with slightly-orange looking fresh water and left for here.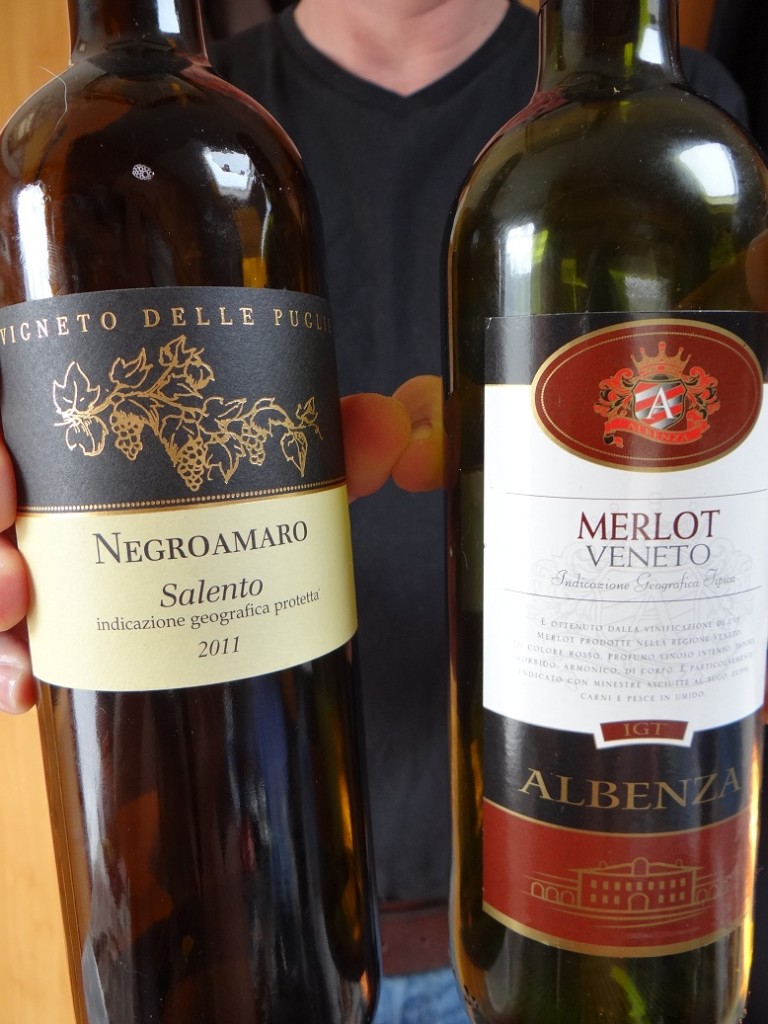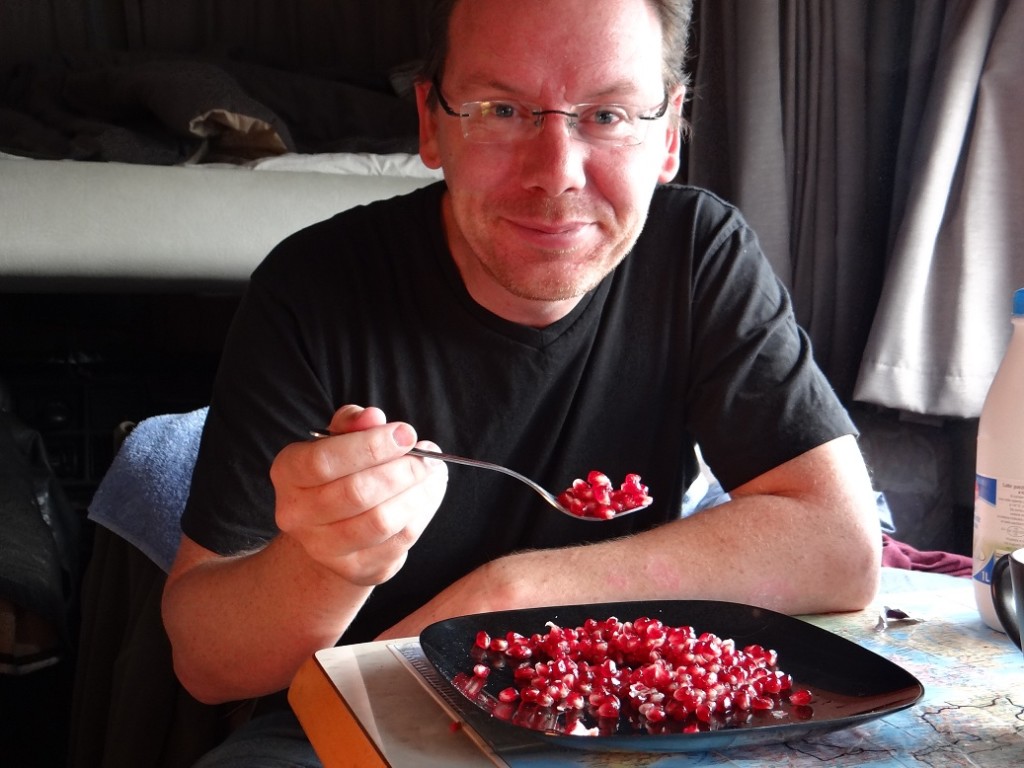 Here is a few meters from the shores of Lake Trasimeno. Our friends Marc and Jacqui came this way earlier in the year after we departed company in Seville, sending over GPS co-ordinates and confirmation of, did I already mention this, free electricity. It feels strange to think those guys were right here, in this little corner of nowhere in a foreign land. The sosta looks out over the huge ripple of water to the right, it's eastern shore marked by the rise of hills. Straight ahead, the killing of about 20,000 men took place on June 21st 217BC, the fighting so savage they didn't notice a massive earthquake taking place. A village just north of us is named Sanguineto, meaning Blood River, after it took 3 days for the life blood of the dead to run into the lake. Hannibal pulled it off by goading an over confident Roman General into a foolish attack, the crafty old war-monger. But for the names of towns, it seems not much else remains to mark the field, we'll have to take a closer look tomorrow, or just use our imaginations.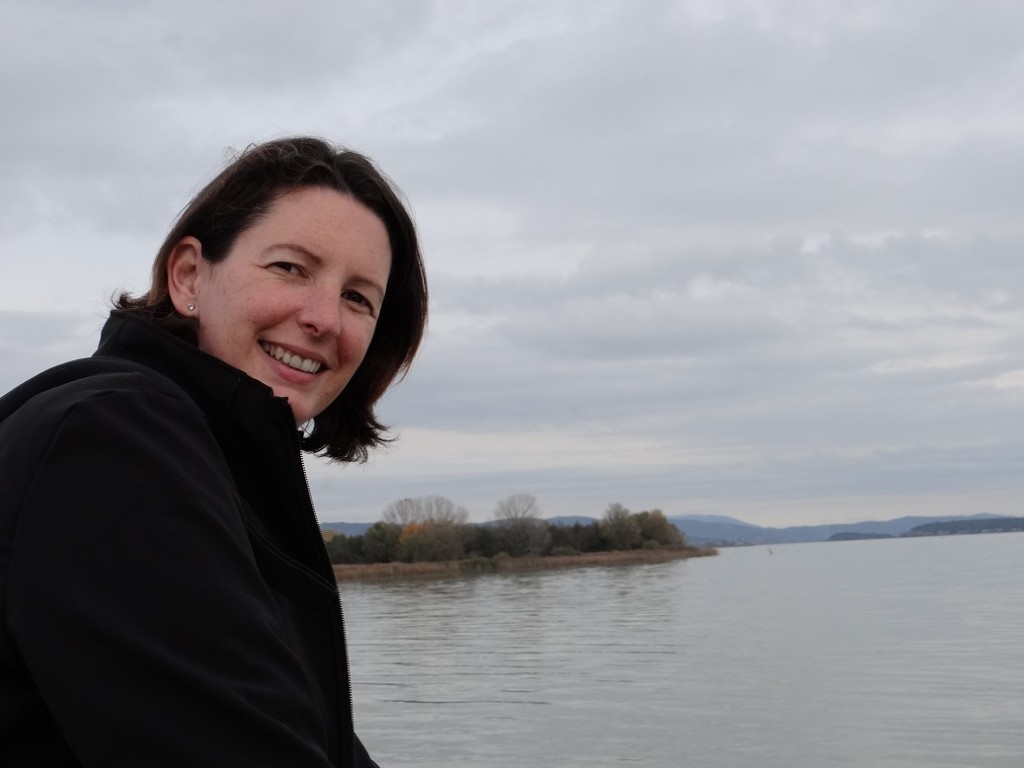 The little village next door is quiet but for a man wielding a walking stick, wandering around singing to himself, a few dog walkers, a small boy on a mini-moto (a tiny Valentino Rossi?) and a man on a red bike riding at falling-over pace and calling out 'Ciao, bambino' to Charlie. The church has photographs of scared faces of those killed in WW2 on the memorial, soldiers and civilians alike. There's a flaked red tennis court painted on the floor to one side of a small square, the drooping net giving cause to look down and spot it. Someone's house is made inside a defensive-looking stone tower, probably older than some saints and with tiny windows. The lakeside cafe next to us has a hammock and a sign on the door saying they have gone on holiday. Once the sun goes down here, there's nothing. We expected town lights to twinkle across the lake but it seems someone neglected to build the towns. It's a good place to sit and write, or read. A great place to kill a Sunday at ease.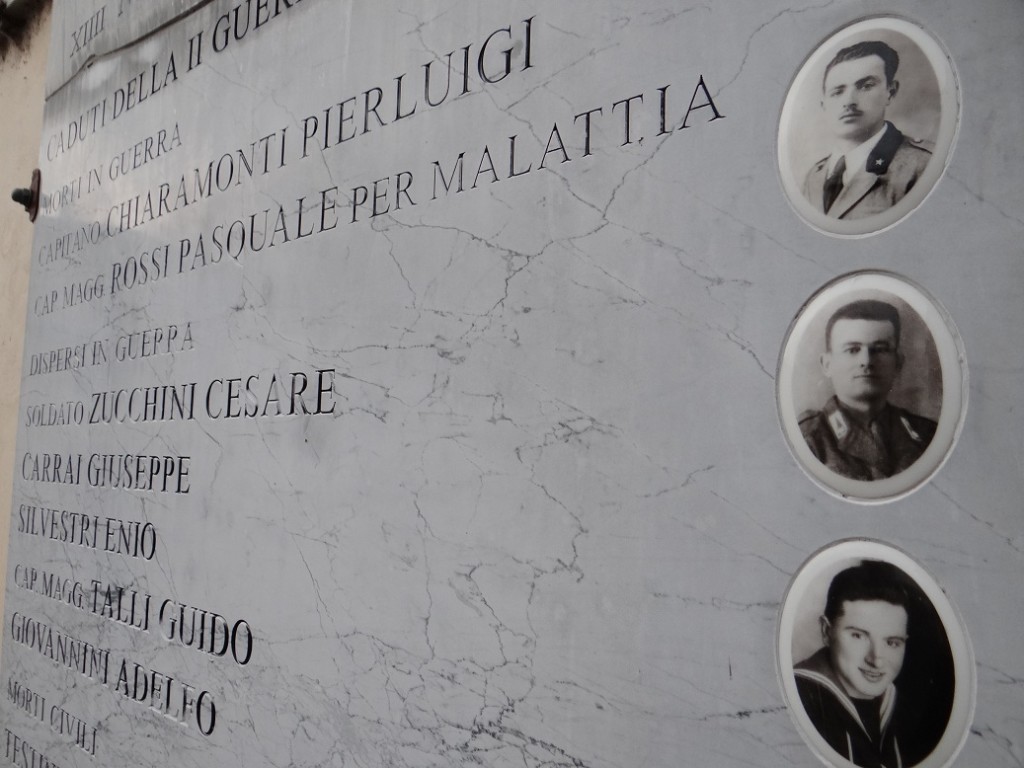 Cheers, Jay