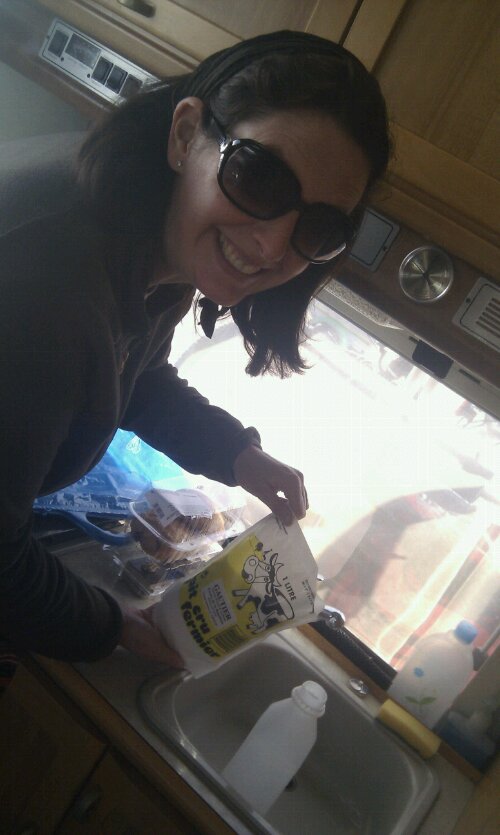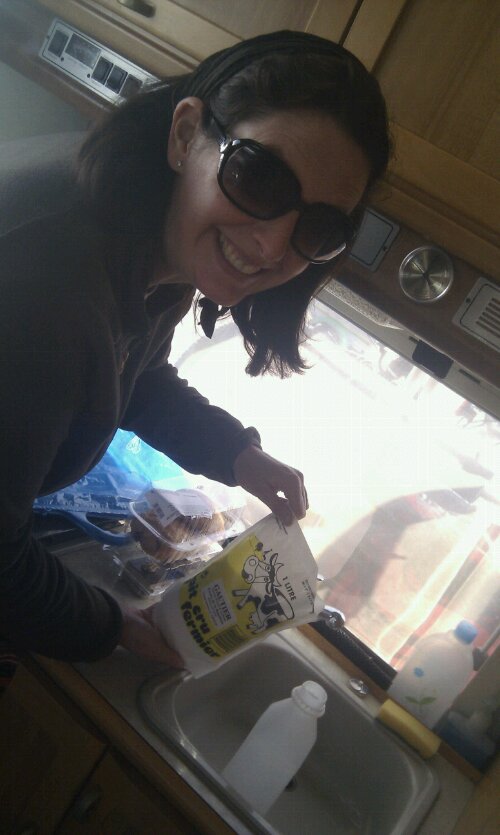 We woke this morning to find all of our electrics were kaput. Seems we over exerted the leisure card battery charging everything while also not running the engine for a couple of days. No worries, we reluctantly left our spot in the pines and drove to Les Sables d'olonne, parking in what appears to be an ex-football stadium. On the way down Ju hit the Intrmarche, procuring us a few meals and a bag of milk. Yup. Milk in a bag. We decanted it into a container, saving us some cash and hopefully the Earth a bit of plastic? I stayed with the van, pouring an entire bottle of distilled water into the leisure battery, which could explain its low capacity.
Les Sables d'olonne is a decent sized town with plenty of shops, restaurants and bars. Some of them are even open (seems France closes the shutters from the end of August to the following June, between 12 and 2, and every Sunday).
We've spent half an hour watching a couple of kids try to right a catamaran on the beach (eventually succeeding with the help of a lifeguard) before being beaten back to the van by the wind. Next job: eye up the map for somewhere to head tomorrow. La Rochelle perhaps, or maybe a small beach town like la Faute Sur Mer? Hmmmm?